It was sometime between the 58 people gunned down in Las Vegas and the 17 murdered in a Florida high school that Monte Beck realized he'd lost his audience.
Beck is a lifetime firearms owner and has for years written his congress members about addressing gun violence. The Bozeman man never seemed to gain much traction with Montana's delegation, all three of whom score "A" ratings from the National Rifle Association.
But, their offices responded as if they had read his letters — at least until his last round. Included in the replies Beck's latest correspondence was a letter assuring him that any attempt to change his Second Amendment right to bear arms would be protected.
"I write them and I email them and they respond with a form letter that says 'Thank you for supporting Second Amendment rights?' " Beck said.
Beck isn't just another gun owner, or a voter looking for reforms. He's a trial lawyer who has represented both the survivors of gun violence and the shooters. The experience has turned him into an advocate both for mental health care and for banning assault-style weapons.
Montana has one of the worst records on gun violence related to mental health issues. In Montana, suicide is the second leading cause of death, ranking the state among the worst nationally for suicide. When Montanans commit suicide, they usually shoot themselves.
Hundreds of Billings high school students called for action to address gun violence in schools in a series of carefully coordinated walkouts W…
The state also doesn't submit mental health records to the National Criminal Background Check System. Its hands-off approach to federal attempts at universal gun control date back to the 1993 Brady Handgun Violence Act and a Montana sheriff who challenged Brady's requirement that state and local governments do background checks
There is a tentative push in Congress now to ensure that anyone adjudicated mentally defective, or involuntarily committed to a mental institution, cannot buy a gun. It isn't a new rule. Such mental health reporting has been part of the Brady law for 25 years.
But the National Instant Criminal Background Check System (NICS) needs fixing. Hence, the bipartisan "Fix NICS Act," by Republican Senate Majority Whip John Cornyn and Sen, Chris Murphy, a Connecticut Democrat. The bill offers states federal funding to voluntarily report criminal and mental health records into the system
The state's federal delegation isn't sure fixing NICS will make a difference. Sen. Steve Daines, a Republican, last week during a Whitehouse roundtable discussion summed up the association between mental health and gun violence by saying shooters "typically are males, they're white, and they're suicidal." They're also not likely to be stopped by NICS, he said.
"What I said to President Trump was that very often these shooters with homicidal instincts are often suicidal. They go in with the idea that they're going to kill people and they're also not going to come out alive," said Steve Daines, Montana's Republican junior senator. "We've got to address that issue, but most of these shooters are not going through background checks. The background checks system fixes we're discussing, would not have prevented most of these shootings."
Last fall, Republican Rep. Greg Gianforte voted for a Fix NICS proposal very similar to the one in the Senate. He's not sure he would do so again. The earlier Fix NICS proposal came attached to a bill to require concealed weapon permits issued by one state to be honored by all states. The current Senate bill wouldn't have the concealed weapons language if it returned to the House for final consideration.
"The concern is when you create a national database, particularly when it relates to mental illness, there are many shades of gray and there have been cases where a veteran has been found unable to fill out their paperwork for benefits and they get put in the NICS database. Does that mean they can't own a firearm because they can't fill out a government form?
"Would someone who has never committed a violent crime, but maybe been through a bout of depression related to a divorce or tragic loss of a spouse, and they were diagnosed, maybe even medicated for a short period of time, does that mean they can't own a firearm for the remainder of their life?"
There are laws on the books now that should be enforced to address gun violence, said Gianforte, who doesn't see a need for new legislation. Gianforte is up for re-election this year. The answers to gun violence are most likely to come from local communities looking after their own members, paying attention to warning signs, like threats of violence and dealing with broken families.
"As a community we need to recognize the breakdown of the family contributes to these problems. And to be frank, government is never going to be a replacement parent, but we have almost 4,000 kids in foster care in Montana now," Gianforte said. "We have drug addiction problems in our communities. These problems are interrelated."
Wednesday's mass shooting at a Florida high school has most of Montana's congressional delegation and 2018 federal candidates speaking about m…
Sen. Jon Tester, a Democrat running for his third term, said he supports Fix NICS, though the federal government can't compel state's to submit information to the background checks database. He has supported similar bills in the past.
"From what I know about it, I do," Tester said of supporting Fix NICS, "it's pretty much a carrot. It doesn't have a heavy club on other side, although the carrot is pretty good, to give you grants to make the thing work is appealing for state governments because they're not particularly long on money. I think it could get some folks involved, although the folks that get the money initially are folks who already have a pretty good NICS program."
Montana isn't going to get anything out of the Fix NICS bill now, Tester said, but it could if the state Legislature began requiring information to flow to the background checks system. There is already talk of a bill, brought by Billings Sen. Margie MacDonald, a Democrat, to do that, although previous attempts have fallen flat for lack of support by the Legislature's sizable Republican majority.
"The fundamental question that people have to ask, and people have been asking a lot of questions since these mass shootings started, is 'What's the best way to keep people safe?' We're talking kids, we're talking a concert like they had in Las Vegas, wherever it might be," Tester said. "And I think the best way to do it is to make sure law-abiding citizens have their full Second Amendment right and I believe strongly in that. But if you're a crook, if you're a terrorist, if you have mental health problems, it is court adjudicated, then you forego that right."
Montana Democrats won key races last decade by taking a hands-off position on gun control. Brian Schweitzer won the governor's office in 2004 after a 16-year Democratic absence and did so with a gun control position that was "You control yours, I'll control mine." Tester unseated incumbent Republican Conrad Burns in the 2006 Senate race while promising to oppose any Second Amendment challenge, a promise that later included opposing bans on assault-style rifles and large capacity ammunition clips.
Tester said he also worries about adding to the stigma of mental health. The possibility of being added to background check database forever could add to that stigma. There has to be a way to get delisted, he said. Daines and Gianforte expressed the same concern.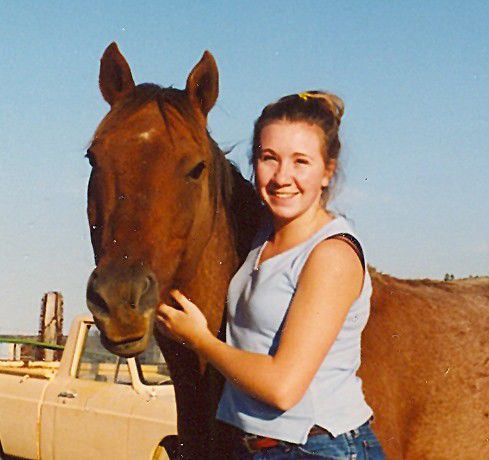 Miles City murder
It was missing mental health data from NICS that contributed to a Miles City man buying the gun used to kill Catherine Woods.
In 2008, Justin Schiller walked out of the Montana State Hospital in Warm Springs where he had been involuntarily committed by a court just 12 days earlier. Schiller had tried to kill himself and had indicated he was a danger to a woman he described as his girlfriend, Catherine Woods.
That involuntary commitment and that danger to Catherine, which Schiller admitted to, should have been enough to the prevent Schiller from buying a gun, said Sonja Woods, Catherine's mother. Someone, either the court who committed Schiller, or the mental hospital in Warm Springs, should have forwarded Schiller's name to NICS, Woods said.
"When a person goes through a court system and they are adjudicated mentally ill, they need to be listed," Woods said.
The record shows that Schiller was involuntarily committed, for up to 90 days, to Montana State Hospital. It was June 13, 2008. He'd been found a day earlier in his home, unresponsive after drinking heavily and taking Percocet. He had said he wanted to kill himself.
Twelve days after that commitment, he was walking out of Warm Springs, despite indicating that he feared losing his relationship with Catherine and reported his thoughts about violent behavior against her. Four weeks after that, Schiller was at the counter of Steadman's Ace Hardware in Miles City filling out an application to buy a handgun.
On the eleventh question of the application, the one that reads "Have you ever been adjudicated mentally defective, or have you ever been committed to a mental institution," Schiller wrote "no," at least on the official application. The Woodses alleged in a lawsuit against the hardware store that Schiller initially indicated he had been involuntarily committed, but that the clerk discarded the first form and allowed Schiller to try again. The lawsuit ended in settlement. There was nothing in NICS documenting the involuntary commitment.
Woods has implored both state legislators and Montana's congressional delegation to make reporting the involuntary commitments to the NICS mandatory, not only to protect victims like Catherine, but people like Schiller, too, a victim of a gun sale that never should have happened, Woods said. Montana's mental health care system failed Catherine's shooter at every turn.
There are only two Montana shootings cited in the debate about reporting mental health data into NICS, and Catherine Woods's death is one. The 2015 suicide of Katherine Anne Bell Meier in Polson is the other. Matt Kuntz, of the Montana chapter of the National Alliance of Mental Illness, has argued against both being proof of the need to report Montana mental health data to NICS.
"I've had people I had to bring out of the hills that were suicidal veterans who wouldn't have come in and gone to treatment if they were worried about losing their gun rights," Kuntz said. "Police officers couldn't talk about suicide if they were worried they could lose their jobs."
Even though the push is to get adjudicated mentally defective people listed in the background checks system, the concern is that that non-adjudicated could also be added. Veterans in particular are concerned about being added to the list and not being able to get off.
Kuntz argues the focus needs to be listing violent offenders.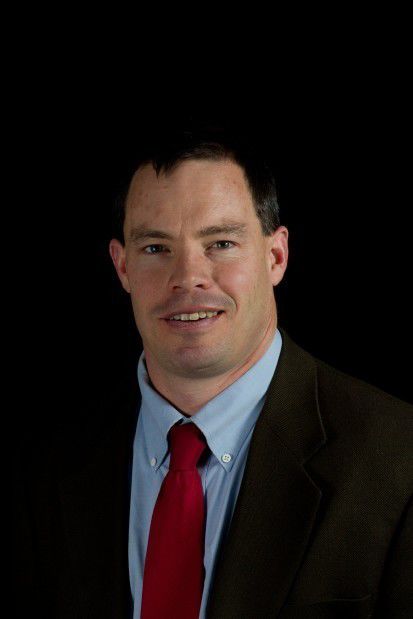 Tester said he would like to see the Senate consider a bill he introduced last August with Republican Sen. Susan Collins that would have reauthorized a program to train physicians in underserved areas. The program could have improved access to mental healthcare in rural Montana. The senator is also willing to support a ban on "bump stocks," a gun accessory that can make semiautomatic assault-style weapon fire like an automatic weapon. That's a change from last October when Tester sided with Daines and said banning bump stocks deserved a hearing, but stopped short of supporting a ban. It was bump stocks that allowed Las Vegas gunman Stephen Paddock to fire so many rounds so quickly from his hotel window into the outdoor concert crowd below.
Daines last week cosponsored with Republican Sen. Orin Hatch, of Utah, a bill to federally fund hiring more school counselors and mental health workers, while also paying for training and making schools more difficult for gunmen to enter.
"One of the most important facts is that we have 400,000 Montanans, approximately, living in communities that don't have a psychiatrist, or access to a mental health professional. That's according to the U.S. Census and that's about 40 percent of our state," Daines said.
About 800 Montana schools would qualify for help under the bill, Daines said.
Daines remains opposed to any further regulation of firearms, including those raised by Trump during a Feb 28 bipartisan round table with lawmakers, including Daines. Trump has proposed raising the age for buying assault-style rifles from 18 to 21. Trump suggested tougher background checks for mental illness were needed and that guns possessed by people considered a danger to themselves or others should be confiscated.
"I don't think gun control is the answer," Daines said. "It's not going to have a significant effect, arguably any effect, on these mass shootings in schools. We've got to secure our schools and focus on individuals who make these threats."