Monday's Billings City Council votes to support both the One Big Sky Center and the Alberta Bair Theater produced a rare reaction in council chambers: a round of applause.
The council unanimously approved an extension, through its Dec. 11 meeting, that will allow Landmark LLC, which has the same principals as the project's new partner, Hammes Company of Madison, Wisconsin, to study One Big Sky Center's proposed convention center, office building, hotel, retail space, parking garage and open space.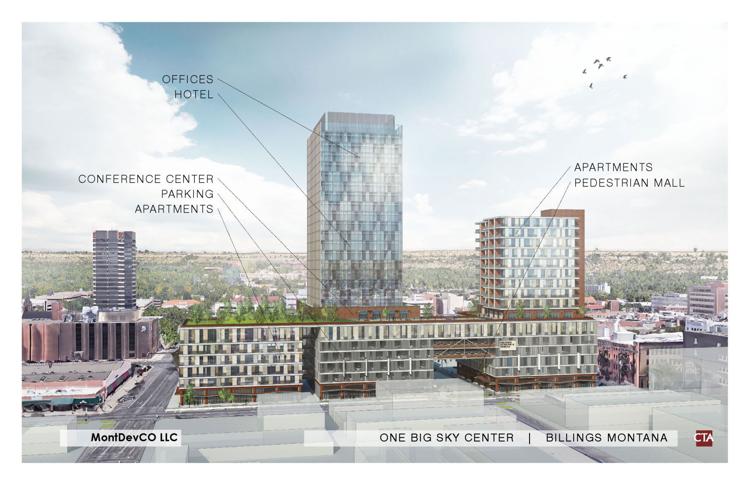 Landmark LLC is partnering with the original developer, MontDevCo LLC, on a project that's been valued at $165 million. Landmark's study, which Hammes President Bob Dunn told the council will be completed in October, will help shape the size and scope of the downtown project and give both the city and the developers an idea of how much tax increment finance money might be involved.
Originally, MontDevCo LLC was seeking up to $35 million in TIF funding.
The vote to approve the extension was 10-1, with Councilman Brent Cromley opposed. Cromley said he "has concerns about the people involved in this project."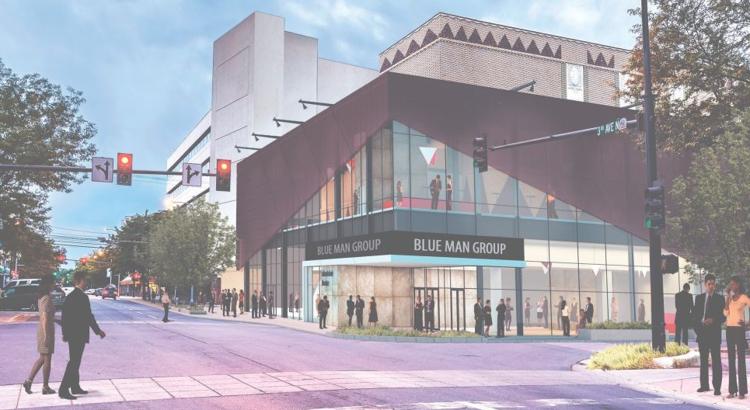 In the evening's final item of business, the council voted 11-0 to approve $3.5 million in TIF assistance for the city-owned Alberta Bair Theater, which is working to raise money for a $10.5 million renovation and expansion.
Dozens of residents packed council chambers to lend their support for the theater's TIF request.
Harvey Singh, who last month opened Seva Kitchen across North Broadway from the theater, said having a revamped ABT so close "is very important to us and was a big factor" in locating the restaurant where it is. He called approving the request the sign of "a community moving forward."
"This is your property," said ABT board member Ron Yates, a Billings certified public accountant. "We try to take care of it for you."
Yates said the board "is eager to start fundraising." The plan, he said, is to "invest $10.5 million in your building to keep it thriving and keep it downtown."
"It's a jewel," Connie Wardell said, "and it's time to polish our jewel."
Plans for the theater include lobby and restroom expansion, reupholstered seating, roof and heating/air-conditioning upgrades and improvements to the theater's sound and light systems as well as its stage flooring.