Frank Ferguson's final piece of public art debuted shortly after his death. The Billings artist, wearing his western finery, and a smirk, is c…
Billings residents are seeing increased political sign stealing and vandalism this election cycle.
Read through the obituaries published today in Billings Gazette.
Thursday's news: What you missed while you were at work.
Check out photos of the homes that are included in the 2020 Parade of Homes.
The annual Boo at the Zoo event at ZooMontana has been canceled this year, Zoo Director Jeff Ewelt announced Thursday.
A couple dozen volunteers joined members of the Billings Parks and Recreation Department's forestry division in planting trees and shrubs in C…
Jeff the Nature Guy and keeper Allyson Dredla show how they are training Uki the badger at ZooMontana.
Update: The live fire training scheduled at the airport on Thursday has been canceled.
Montana reported 333 COVID-19 cases Thursday morning, the highest number of cases reported in the state in a single day, according to numbers …
The Billings Clinic could add another hospital to its network of rural affiliates that span Eastern Montana, North Dakota and Wyoming.
Read through the obituaries published today in Billings Gazette.
Here's what people are uncovering in Billings Gazette newspaper archives. Search our historical issues for obituaries, marriage and birth anno…
The 14th annual Yellowstone River cleanup hauled more than 5,600 pounds of trash to the dump and another 6,700 pounds of metal to be recycled …
Browse through the latest employment postings on https://billingsgazette.com/jobs and find your next career.
We're excited to celebrate your achievements.
Don't miss Wednesday's most popular stories from Billings Gazette.
Montana health officials released their second school COVID-19 update Wednesday, showing widely dispersed growth in cases among students and s…
A Billings restaurant owner has been charged with raping one employee and sexually assaulting another.
Workers remove the roof of the grandstands at MetraPark as demolition continues Wednesday.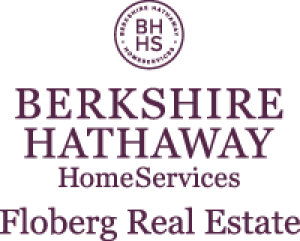 Susan B. Lovely - Berkshire Hathaway Home Services Floberg Real Estate
Another Yellowstone County resident has died from COVID-19 related illness, RiverStone Health, the county's public health department, reported…
Montana reported another 214 COVID-19 cases and one death Wednesday morning, according to the latest updates to the state's case mapping and i…
NAMI, the National Alliance on Mental Illness, offers fall classes for individuals and families grappling with mental health challenges. Class…
See a conceptual video of the planned reservoir on the Billings West End by landscape architecture and land planning firm Land Design, Inc. 
Montana Fish, Wildlife and Parks offices have limited access this fall, but there are resources available to plan your hunt online this year.
In the early 1900s, entrepreneurs went to the Montana National Bank in Billings to request a loan to start their businesses. Soon, the buildin…
Read through the obituaries published today in Billings Gazette.