Looking for a new job? Browse through the newest job postings on https://billingsgazette.com/jobs and find your next career.
The bear was male, weighed 125 pounds and had not had run-ins or caused problems with residents before, Montana FWP reported in a news release. 
A 1,000-acre wildfire is burning near a subdivision north of Park City in Stillwater County Sunday evening, forcing evacuations and threatenin…
Yellowstone County reported 50 new COVID-19 cases on Sunday, nearly double the 26 new cases the county reported on Saturday. 
"We'd always done so well on draft, we weren't too concerned about the cans. Even in my worst case scenario, I didn't see this coming."
Read through the obituaries published today in Billings Gazette.
Sady is a 10-year-old female domestic medium hair cat available for adoption at Yellowstone Valley Animal Shelter.
Those who leave home for cancer treatment at the Billings Clinic will be able to have a more comfortable stay, now that the clinic has acquire…
A three-vehicle crash has sent one man to the hospital and temporarily closed a portion of Jackson Street at State Avenue.
Read through the obituaries published today in Billings Gazette.
Contact tracers with local health departments will never ask for payment, a social security number or immigration status, according to a warni…
Get Friday's biggest stories from Billings Gazette.
Another local Billings restaurant closed for good after one of its employees tested positive in July for the novel coronavirus.
A GoFundMe page set up for Julia Johnson's recovery has raised more than $9,000 since it was set up on July 20. Information on the page states…
The free, public drive-thru COVID-19 testing site operated by RiverStone Health will be closed on Monday, Aug. 3.
A Missing Endangered Person Advisory expired for a 6-year-old Montana girl Friday, and officials believe she is no longer in the state.
Our weekly round-up of letters published in the Billings Gazette.
The Salvation Army of Yellowstone County is getting ready to assist children going back to school this year.
Another Yellowstone County resident has died due to COVID-19, with Big Horn County reporting four deaths in 24 hours.
These are recent reports of missing children made to local law enforcement. If you think you have seen a missing child, contact the National C…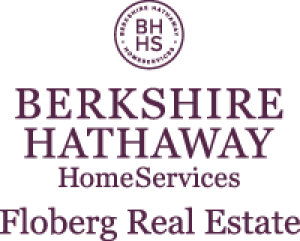 Susan B. Lovely - Berkshire Hathaway Home Services Floberg Real Estate
Starting Monday, King Avenue East between Orchard Lane and Jackson Street will be closed, in conjunction with the City of Billings Work Order …
An old-fashioned solution provides a refreshing zing and makes batching cocktail recipes super simple​.
The HUB Drop-In Center in downtown Billings will close Oct. 1, following a decision by the South Central Montana Regional Mental Health Center…
Ploeg was in Billings visiting friends when COVID-19 began ramping up across the country and he had to drop "traveling" from his traveling che…
Read through the obituaries published today in Billings Gazette.
School District 2 will be back in class Aug. 24, and while administrators continue to prepare for the upcoming school year, a draft plan has b…
Thursday's news: What you missed while you were at work.