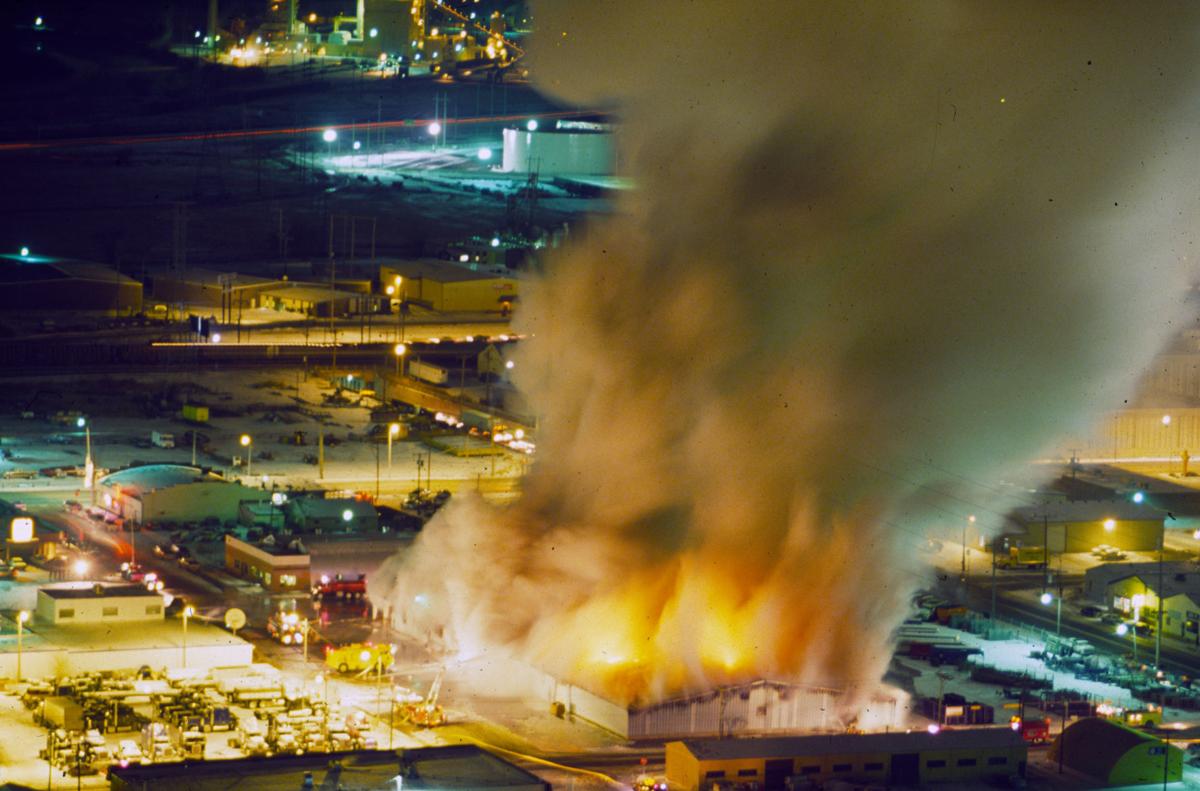 It was quitting time on a Friday evening, Dec. 18, 1992, and Phil Frank was heading out the door of Billings Fire Station 1 and on his way to a Christmas party when the alarms started broadcasting over the radio from dispatch.
A jet had just crashed into a warehouse just northeast of downtown Billings, killing all eight people aboard.
The city's assistant fire chief at the time, Frank said the ensuing firefighting effort the most intense incident he experienced in his 32 years with the Billings Fire Department.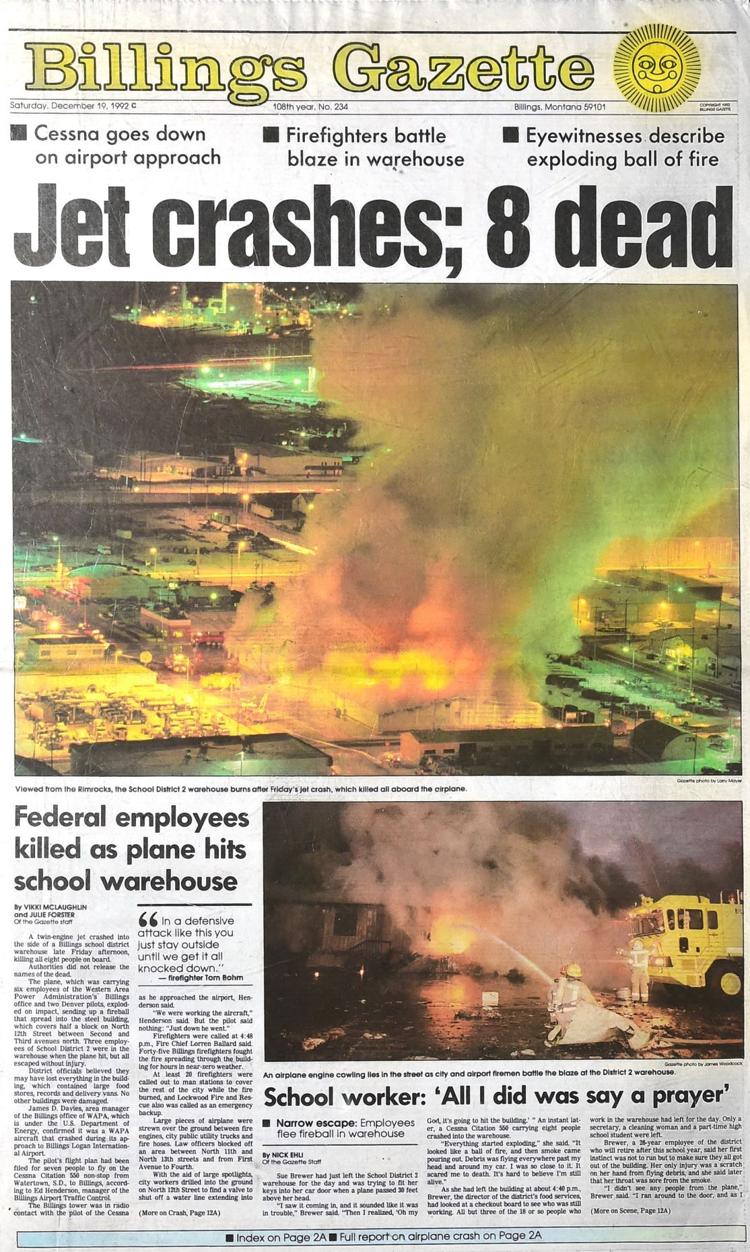 "That's one you don't forget," he said Sunday. "I had a few big ones, but that was the biggest."
The jet had been carrying five employees of the federal Western Area Power Administrations' Billings office, along with another man working under contract with the federal agency and two Denver-area pilots. All six passengers were Billings residents.
Flying into Billings Logan International Airport from its previous stop in Watertown, South Dakota, the twin-engine Cessna Citation had been following a Boeing 757 too closely, a crash investigation would later determine. The Cessna became caught in the turbulence following the larger aircraft, causing it to suddenly drop from the sky and crash into a School District 2 warehouse on the 200 block of North 12th Street.
Then a teacher at Billings Senior High School, Sandra Corey was just wrapping up her day in the classroom and getting ready to pick up her husband Dale at the airport, she said Sunday.
"The janitor came in and said, 'Oh, you're still working?' He said the people that came in for the girls' basketball game are talking about a plane crash," Corey remembered. "I said, 'A plane crash? I'm expecting my husband in.'"
She headed to the teachers' lounge, where a co-worker confirmed that Dale's plane had just gone down. Corey called her daughter and told her she was coming to pick her up. By the time they got back to the house, several employees from her husband's office were already waiting for them.
"That's when I knew there was an actual plane crash," she said. "It was probably midnight that they said no one had survived."
Corey's was just one of six Billings families who lost loved ones in the tragic plane crash 25 years ago. But Lew Anderson, a longtime Billings Public Schools employee and the current bond manager for the district, noted Sunday that the devastation could have been far worse. All but three of the 18 or so warehouse employees and drivers had left by that point in the day. Those that remained all escaped without serious injuries.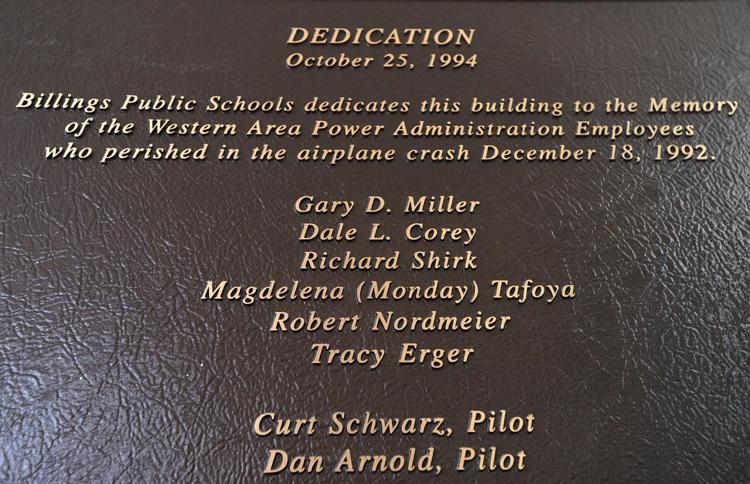 "It could've been just a catastrophe if it had hit an hour or two earlier," Anderson said.
A fourth employee, Sue Brewer, had just reached her car in the parking lot as she prepared to head home for the day. Suddenly, a plane passed 30 feet above her head, according to a story published the following day in The Billings Gazette.
"I saw it coming in, and it sounded like it was in trouble," Brewer said at the time. "Then I realized, 'Oh my God, it's going to hit the building."
She described a "ball of fire" erupting as the plane hit the ground, followed by smoke pouring out of the smashed steel building.
"Debris was flying everywhere past my head and around my car," Brewer said. "I was so close to it. It scared me to death. It's hard to believe I'm still alive."
The plane crash was first reported at 4:48 p.m. About 15 minutes later, Nick Tafoya got a call from his wife's boss, informing him that a plane carrying Magdalena Tafoya — or "Monday," as her husband and coworkers called her — had gone down as it approached the airport.
"At that time I went into kind of a shell. I was in shock," Tafoya said Sunday. "You really do go through all those stages of grief, the denial part, I just didn't believe it was her."
The rest of the evening was a blur, he said. He called a close friend, and began gathering their children, most of whom lived with them in Billings. His oldest son, a freshman at Montana State University, got a ride home from Bozeman that night, with friends who refused let him drive himself.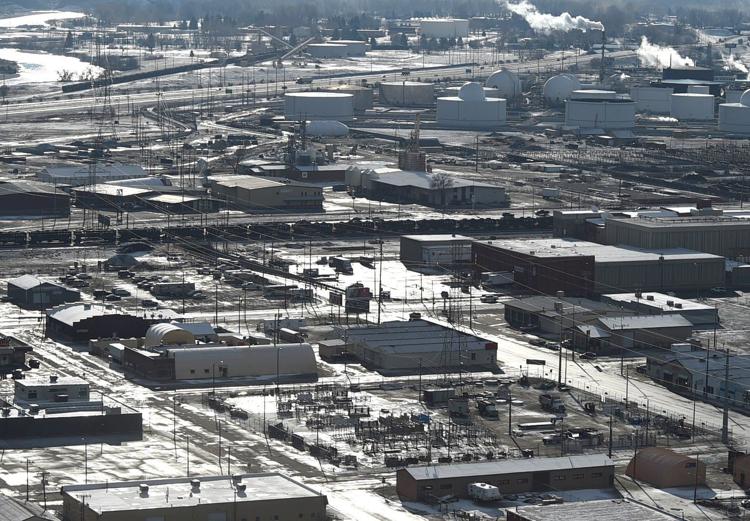 At one point, Tafoya told the friends and family gathering at his house that he wanted to go over to the site of the crash. They advised against it, he said, but he was insistent.
"We drove over there and couldn't get anywhere near th place, but you could see there was a big fire, and lots of police," Tafoya said. "That was when I said that I just want to leave and be with my kids."
Throughout the night, dozens of Billings firefighters fought the blaze in single-digit temperatures, rotating in four-hour shifts and standing in thigh-deep water due to a water main that had busted open during the collision.
"I knew at that point it had to be over their boots and into their bunker boots," Frank, the former assistant fire chief, recalled. "The heat was tremendous ... It became obvious that all we could do was stand there and hit it with water to keep the flames down."
The heat produced by the fire was so intense, he said, that adjacent transmission cables, 50 or so feet off the ground, began visibly sagging.
"I was gonna have Montana Power cut those lines and kill the power until I found out it powered the whole eastern end of the state," Frank said. "So we put in pipes shooting as much water on the lines as we could to keep them cool."
It took 38 hours before BFD finally declared the fire out, allowing investigators with the National Transportation Safety Board to begin determining the cause of the crash. But it wasn't over for the families who lost loved ones that night.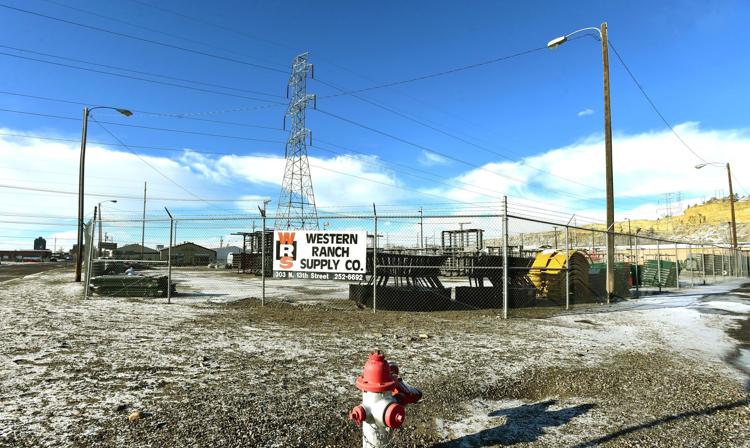 In addition to Dale Corey, 51, and Magdalena Tafoya, 41, the other passengers aboard were Gary Miller, 45; Robert Nordmeier, 30; Richard Schirk, 53; and Tracy Erger, 28.
Curt Schwarz, 39, of Westminster, Colorado, and Dan Arnold, 22, of Louisville, Colorado, were the pilots.
Nick Tafoya believes the experience ultimately brought him closer to his kids, but admitted the grieving process wasn't easy.
"Especially my daughter. She and her mother were very close," he said. "I was at a loss, I didn't know how to deal with a recently-turned-16-year-old."
Sandra Corey, who now lives in Arizona, said that her children both being in their mid-20s at the time helped them cope with the loss. But it was the support they received from the Billings community that truly got them through the following days and weeks.
By the next day, people were bringing food and other supplies to her and the other victims' families. Grocery stores set up donation jars, with the proceeds divided among the families.
"It was overwhelming," she said.
On Sunday, Tafoya was in Denver with his family for an early Christmas and to mark the anniversary of Magdalena's death. He also remembered an immediate wave of support from the community and his wife's coworkers.
"The next morning ... they were shoveling snow off the sidewalk, people were bringing food — I mean, we had food for 100 people," he said. "The outpouring of real love and support, I wouldn't say it was a miracle, but I would say we couldn't have done it without that support."
Get local news delivered to your inbox!
Subscribe to our Daily Headlines newsletter.