Jenny Rider got sick of working inside. She was a graphic designer for 13 years, but decided to look for an alternative career from her desk job that would complement her active lifestyle.
Taxidermy combined her talent for painting and sculpture and her penchant for the outdoors.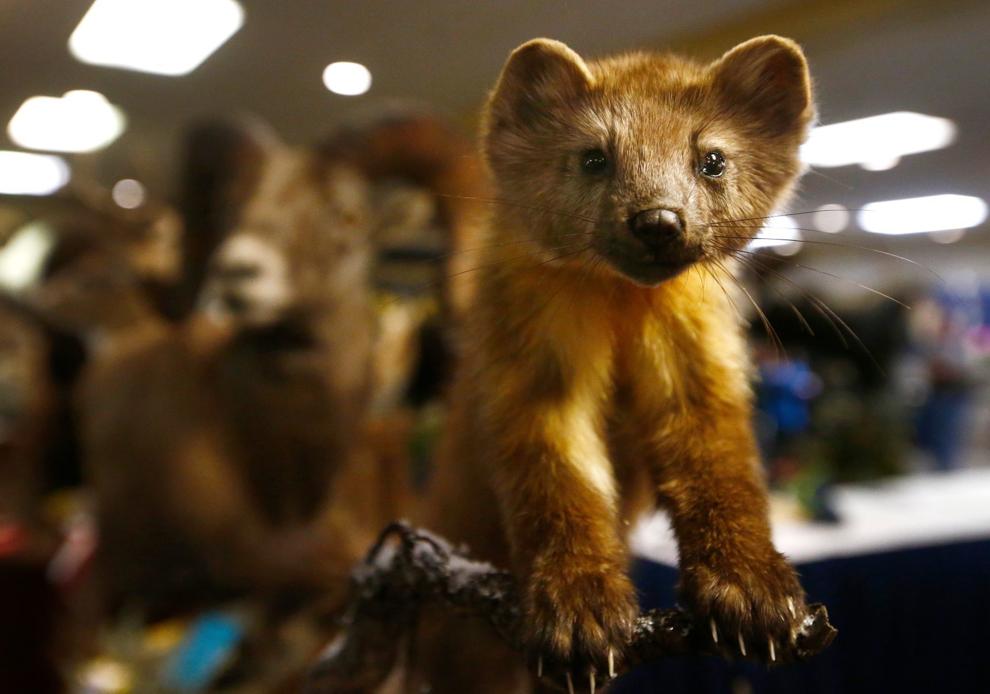 Rider's work, and over 100 mounts from Montana taxidermists, were on display Thursday through Saturday at the 2019 Montana Taxidermists' Association Convention and Competition, at the Billings Hotel and Convention Center.
The 2019 convention was the biggest and best yet, said Tim Carter, president of the Montana Taxidermist's Association. MTA has been hosting the statewide convention and competition for over 20 years, but the quality of this year's exhibition was the best in recent memory, he said. Statewide there are about 70 members in MTA, and the convention affords local taxidermists the opportunity to congregate and learn from each other's work, including individual critiques with master judges from across the nation. 
Rider is participating in her second MTA convention. About two years ago she went to a taxidermy school in Helena, one of a handful in Montana, and now owns 406 Taxidermy in Belgrade.
This year she entered a mule deer and a rare, blue-eyed elk. She mounted it for a client of hers, and she's pleased that he'll have the uniquely colored animal forever.
"I mean, I've had guys who are doing it for 40 years that have said they've never seen that color," she said. "It's just really neat to be able to save that for somebody."
The categories at MTA's convention are fish, fish reproduction, reptiles, upland and waterfowl birds, game heads, and small or large life-size mammals, which fall under novice, professional or master levels.
Some taxidermists are jacks-of-all-trades and can taxidermy any animal you give them, others specialize in the animals or categories that most interest them, like fish or birds.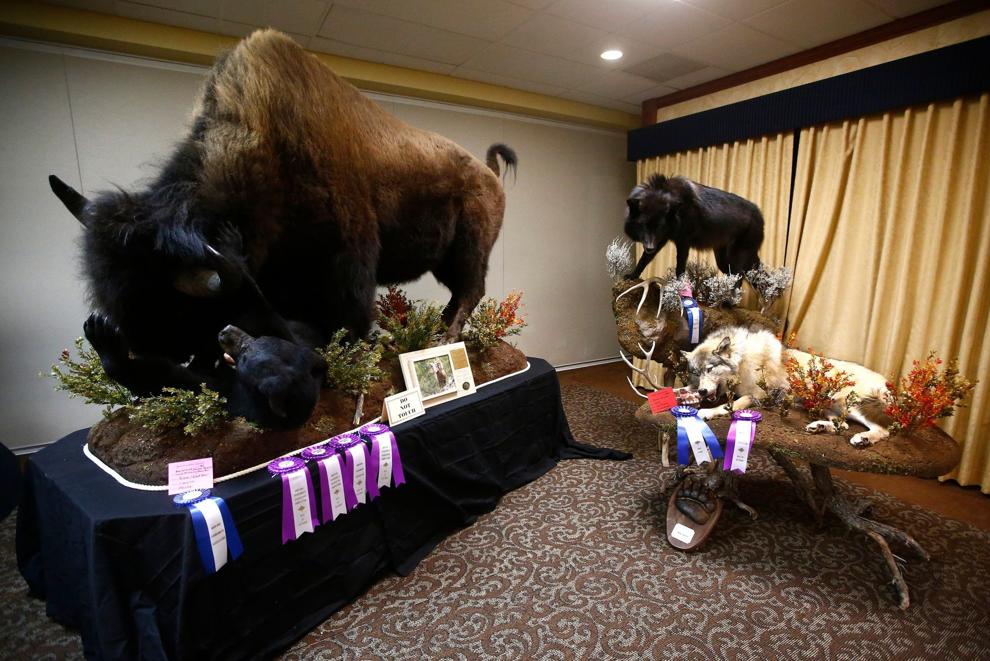 Rich White is "just a fish guy." The MTA member, owner of Northern Anglers in Billings, and entrant in the master level, won State Champion in the fish category for his westslope cutthroat trout mount.
He plans on entering the fish and his other pieces into the 2019 World Taxidermy and Fish Carving Championship, which is held this April in Springfield, Missouri.
He started doing taxidermy in 2008, and enjoyed the work partly because he already had a background in art.
Taxidermy isn't the kitschy mounted fish or cheesy animal found in a diner anymore, he said.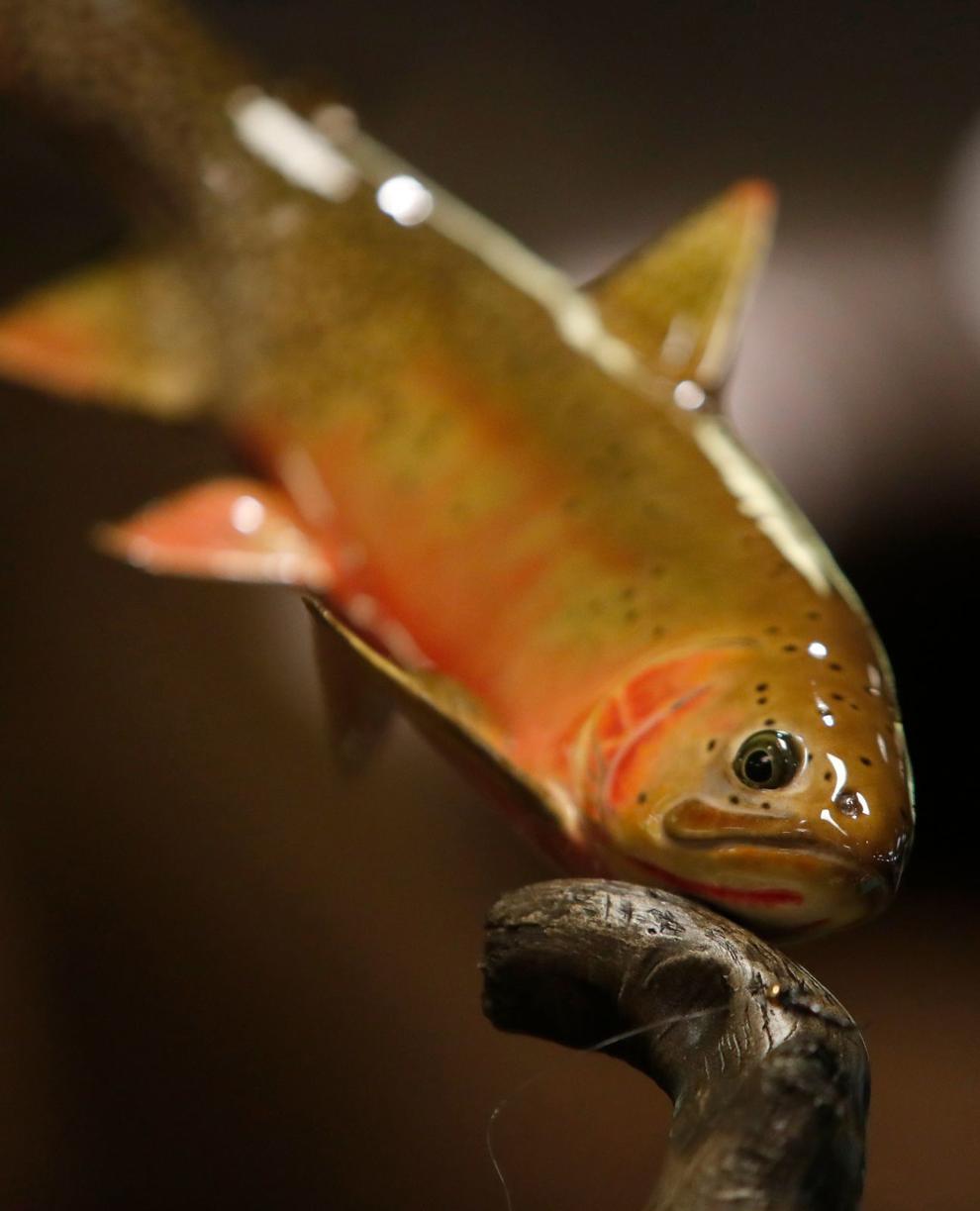 The small trout took him about 600 hours over 12 months to complete, he said. He had to skin the fish, hand carve a foam cast of the body, and cast mold the fins. The head, eye, fin and tail details he paints on himself.
Many taxidermists have backgrounds in art or design. Fine art lends itself well to the detailed work of taxidermy.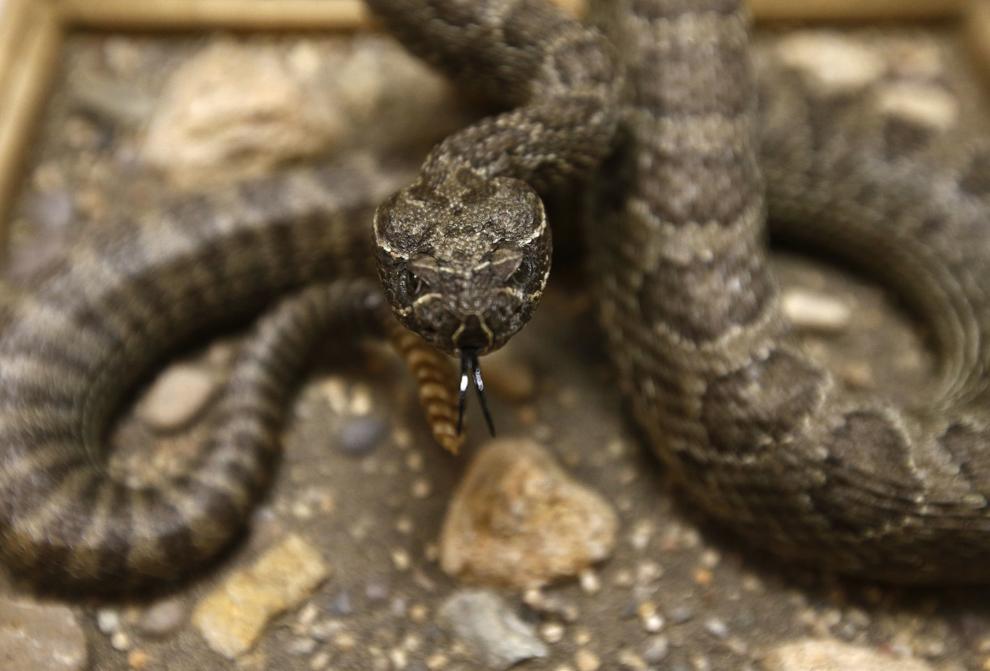 Mario Pinocci started mounting birds four years ago. His background is in fine art, but said he gave up oil and acrylic painting for the more hands-on art of taxidermy.
"Painting, if you're not in the mood it's hard to get it on a canvas," he said. "With birds you can do stages. If you're not in the mood you can do cleaning and the smaller processes until you get to the more artistic part."
Taxidermy can have a bad reputation, but that's just a misconception, he thinks.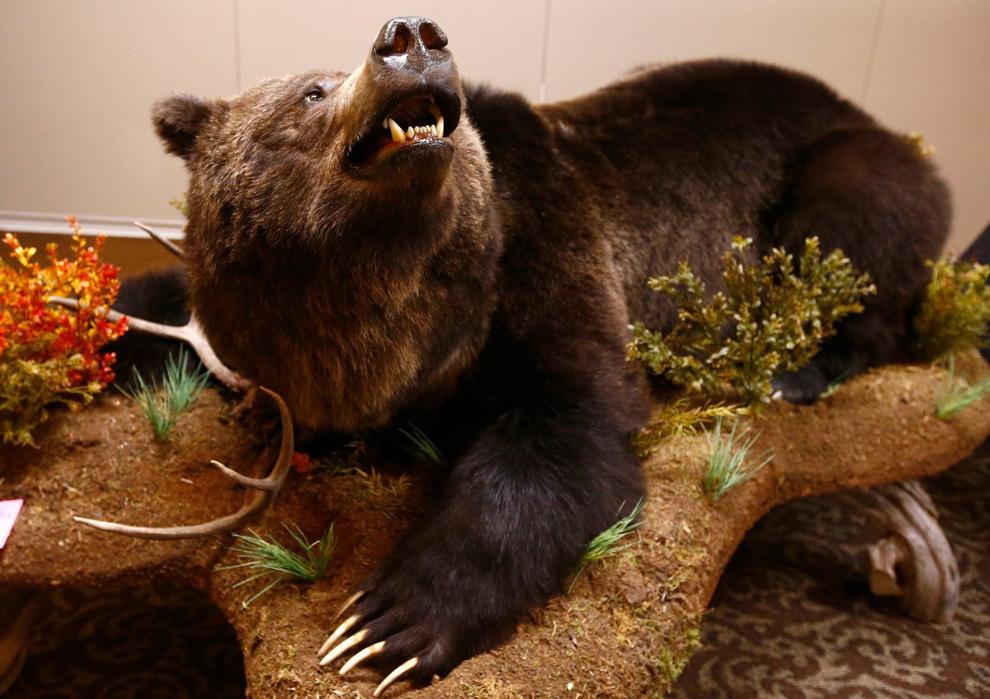 "A lot of people look at it as, 'oh poor critters,' and things like that," he said. "But all taxidermy is, is a 3D image, instead of a photo."
Some objections to taxidermy is the thought that animals die only to be stuffed. That thought is inaccurate too, he said. Most taxidermists either hunt themselves and utilize all parts of the animal—including the meat. Or,  taxidermists will work with clients who want an animal they've hunted to be preserved. In other words, the animals weren't killed just for the sake of taxidermy. Instead, every part of the animal gets used.
"We're preserving the animal," he said. "(Hunters) harvest it and have the meat, and instead of throwing the rest (of the animal) out they have a 3D photo, and it's memory and there is history and a story behind it."
Eventually Pinocci's goal is to preserve every species of upland and waterfowl in Montana, but his goal often goes on the back burner when he's is working for clients. He's the owner and operator of M.V.P Waterfowl Taxidermy in Great Falls.
Because of his bent towards birds, he's known jokingly as the "bird man." He was drawn to Montana's fowl because of the beautifully colored plumes, the wide variety of positions a bird can take, and the fluid motions birds express.
"When we do our pieces they have to tell a story. They can't just be standing on a stick," he said. Mounts should convey the animal's expressions, movements and true feeling. 
One of his pieces at the convention, a Merriam turkey he shot in Montana, is in the mating position. Not only does the mount convey a backstory for viewers, but also has a special meaning for Pinocci.
"That was my very first turkey," he said. "I was born and raised here in Montana, lived my whole life in Great Falls, and I always wanted to mount a turkey."
Photos: Montana Taxidermists Association holds annual convention in Billings
Montana Taxidermists Association Convention and competition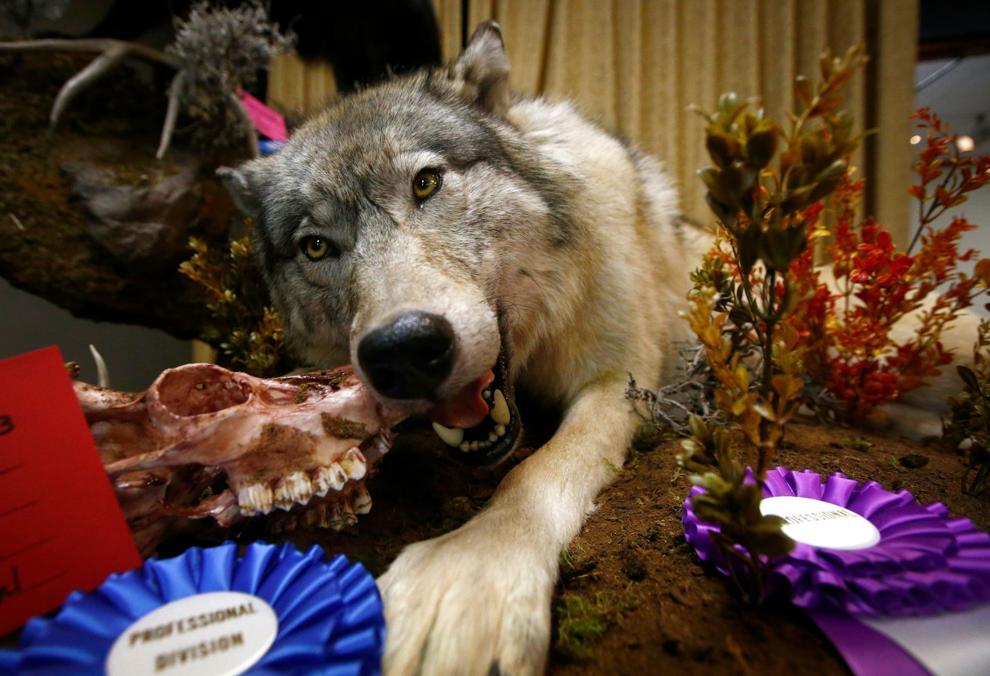 Montana Taxidermists Association Convention and competition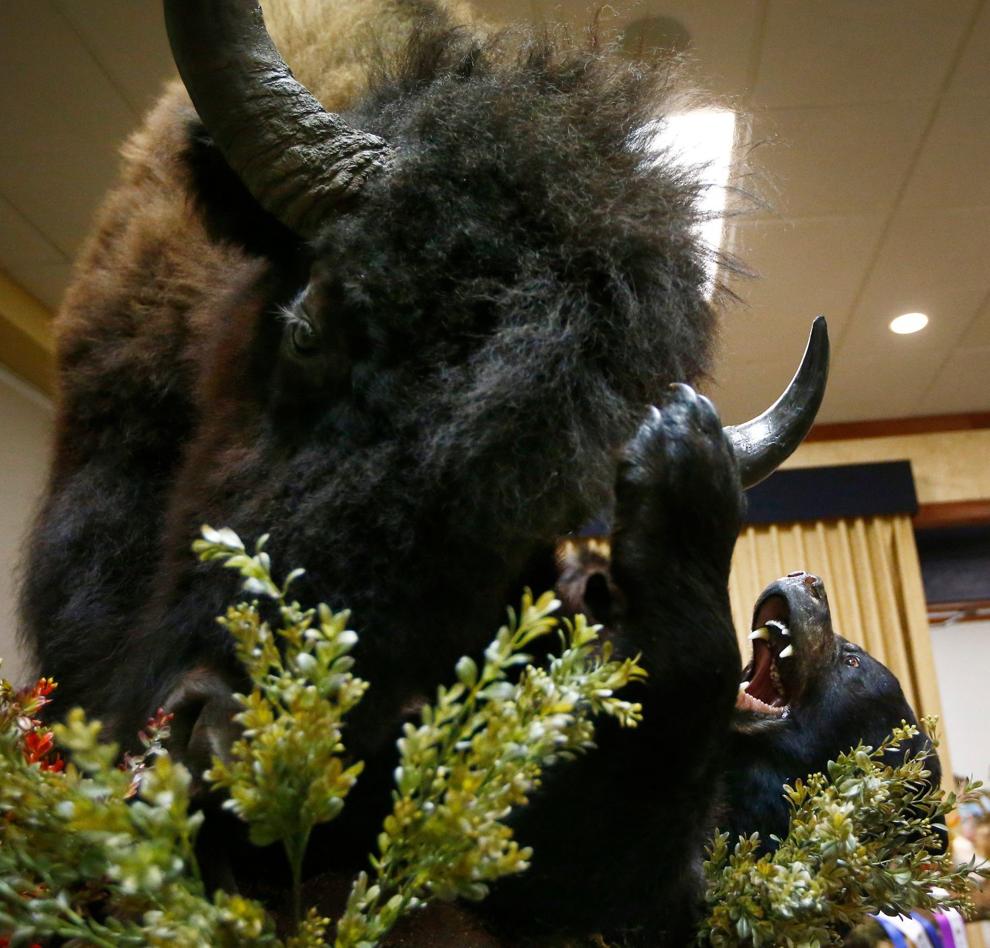 Montana Taxidermists Association Convention and competition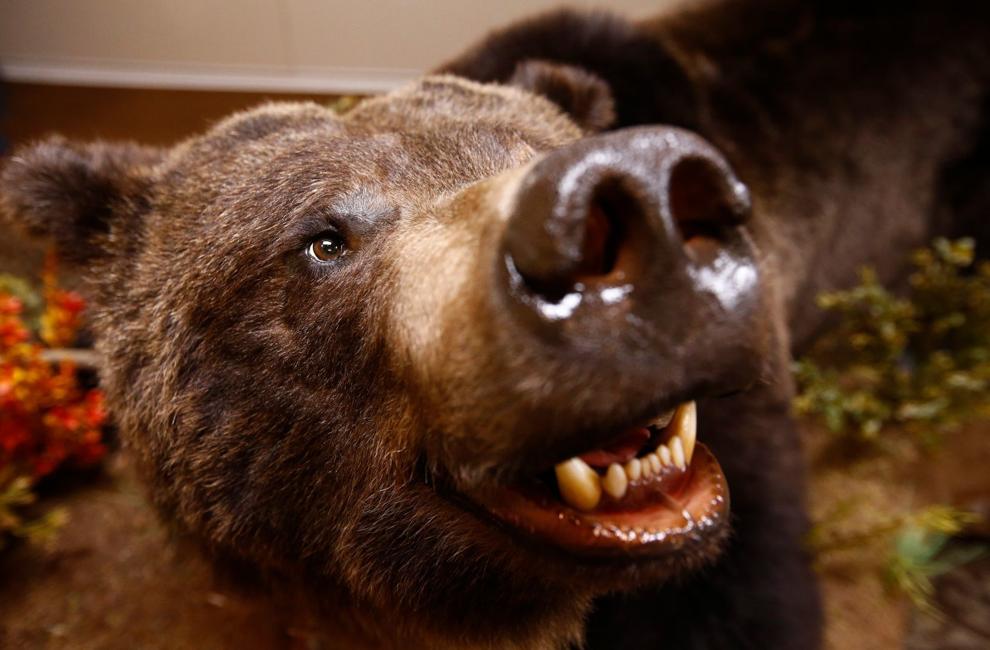 Montana Taxidermists Association Convention and competition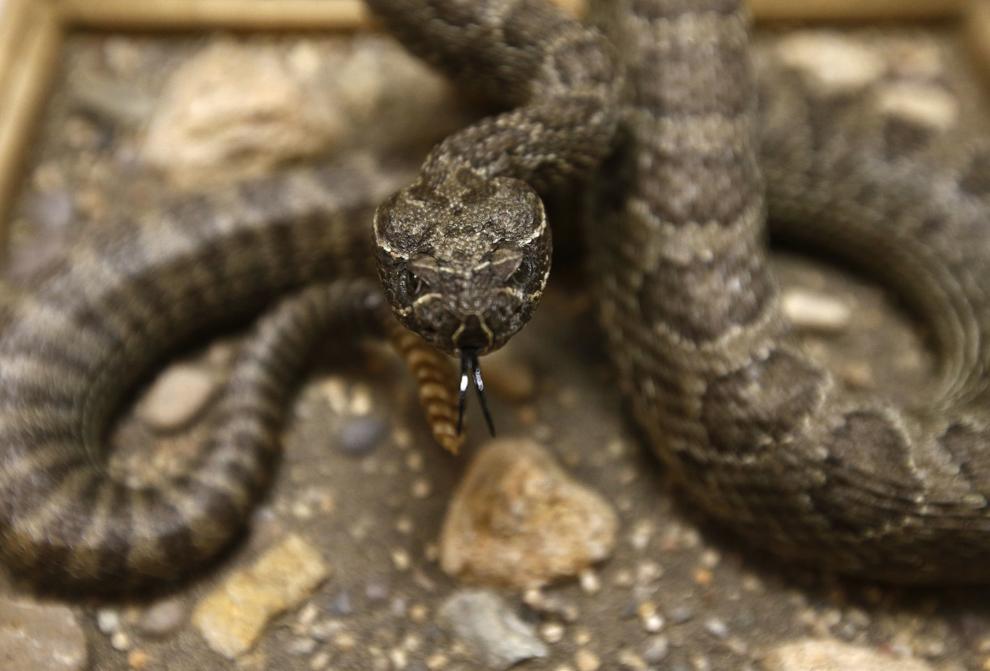 Montana Taxidermists Association Convention and competition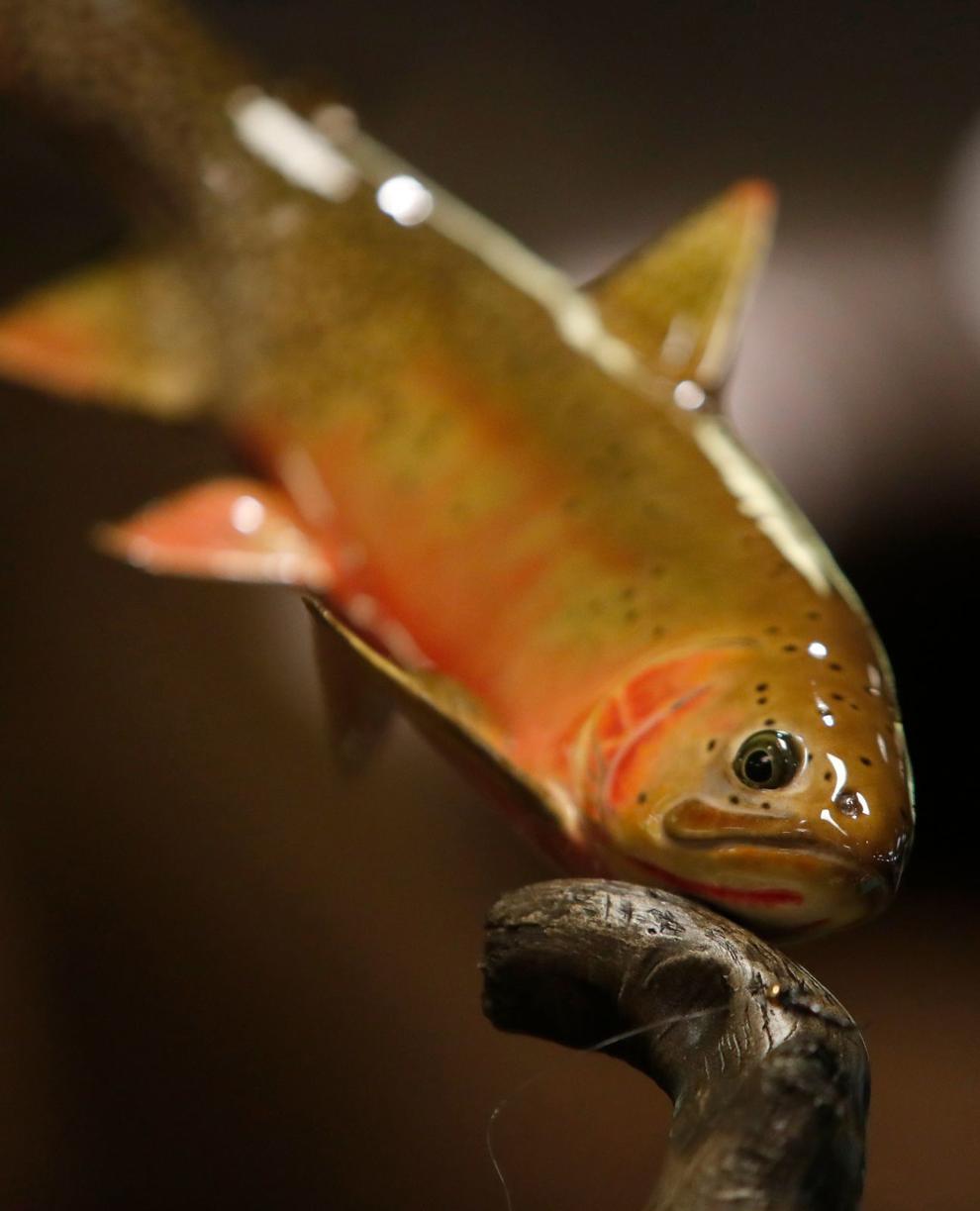 Montana Taxidermists Association Convention and competition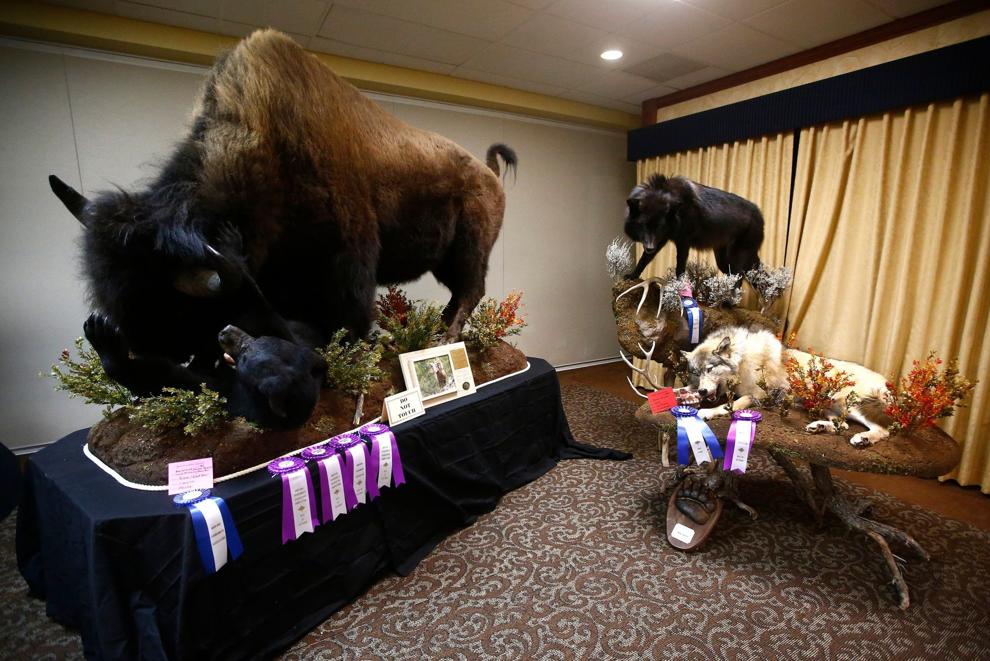 Montana Taxidermists Association Convention and competition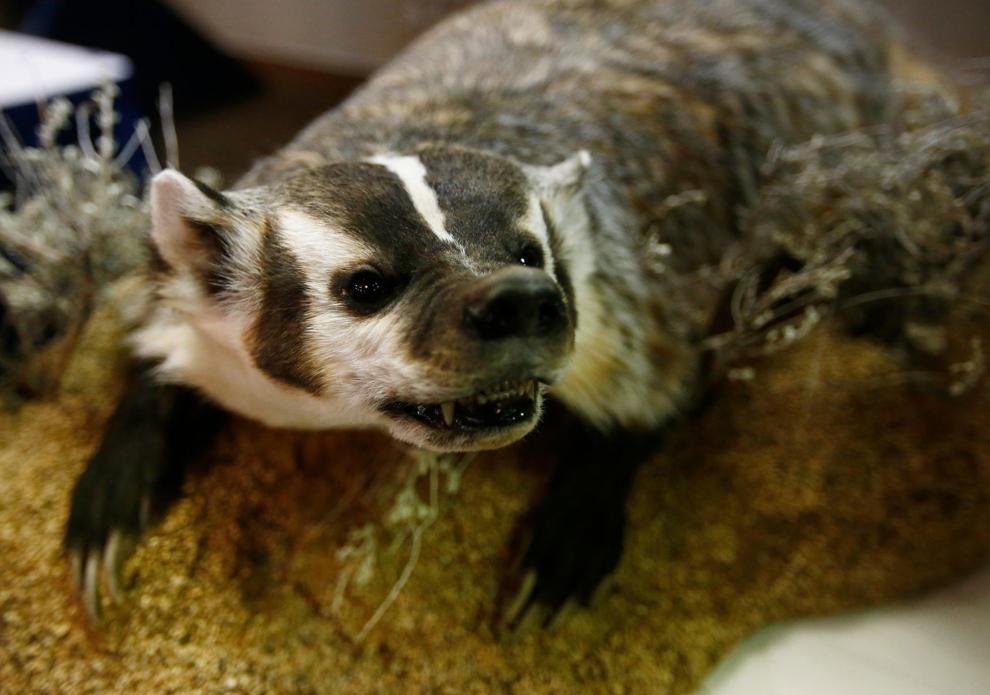 Montana Taxidermists Association Convention and competition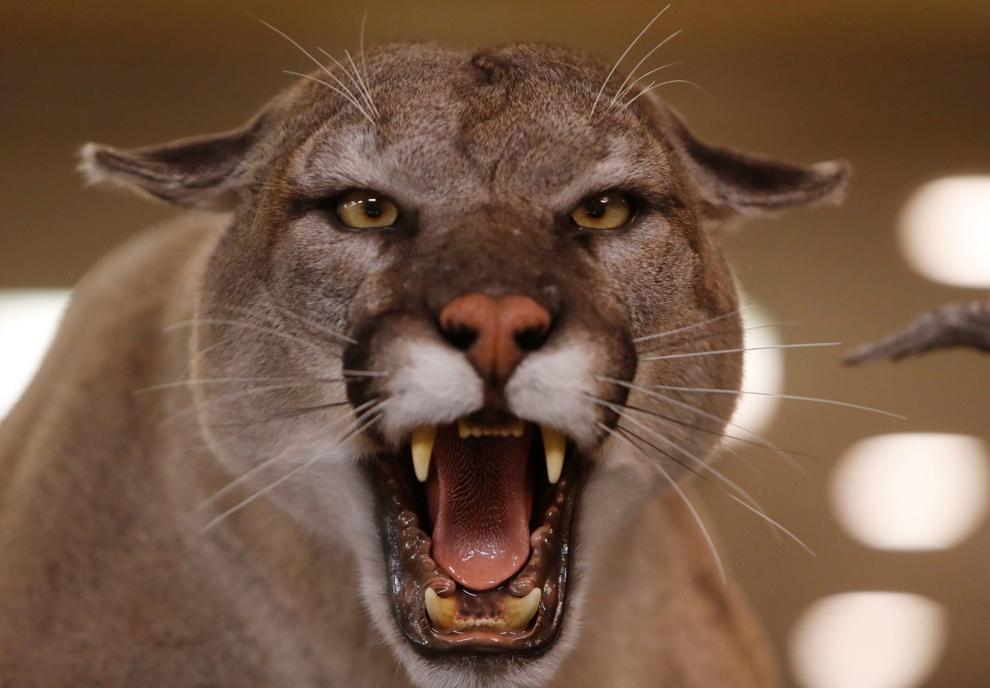 Montana Taxidermists Association Convention and competition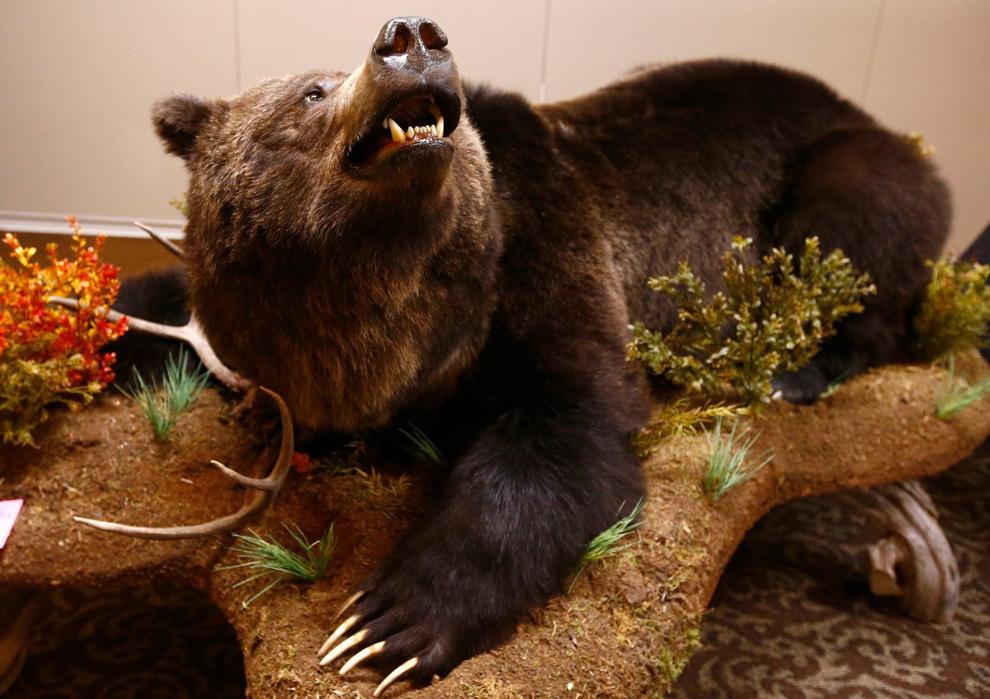 Montana Taxidermists Association Convention and competition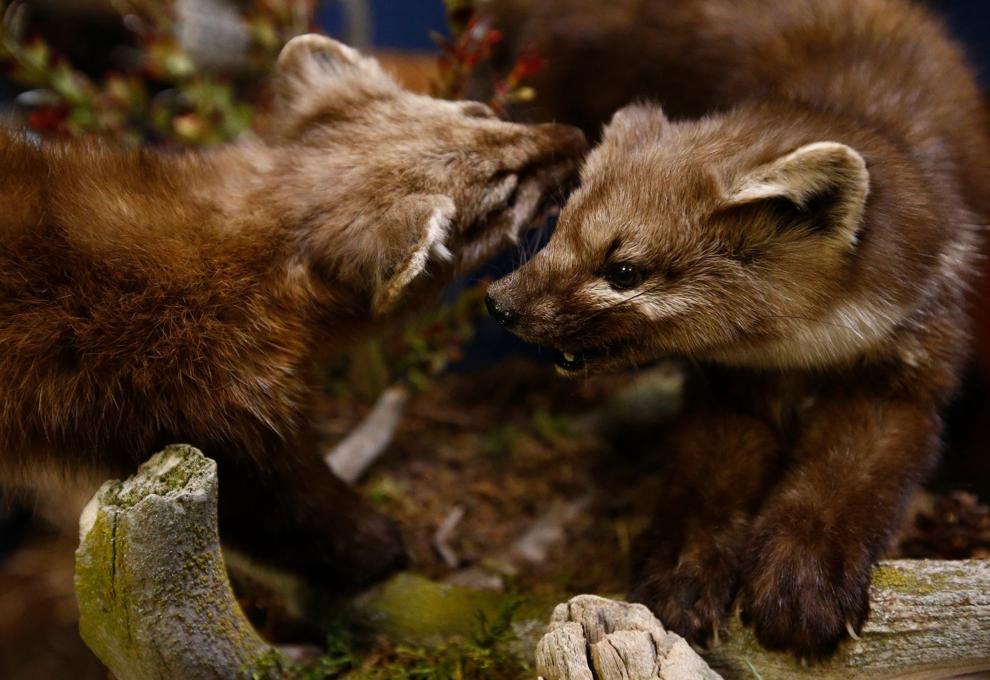 Montana Taxidermists Association Convention and competition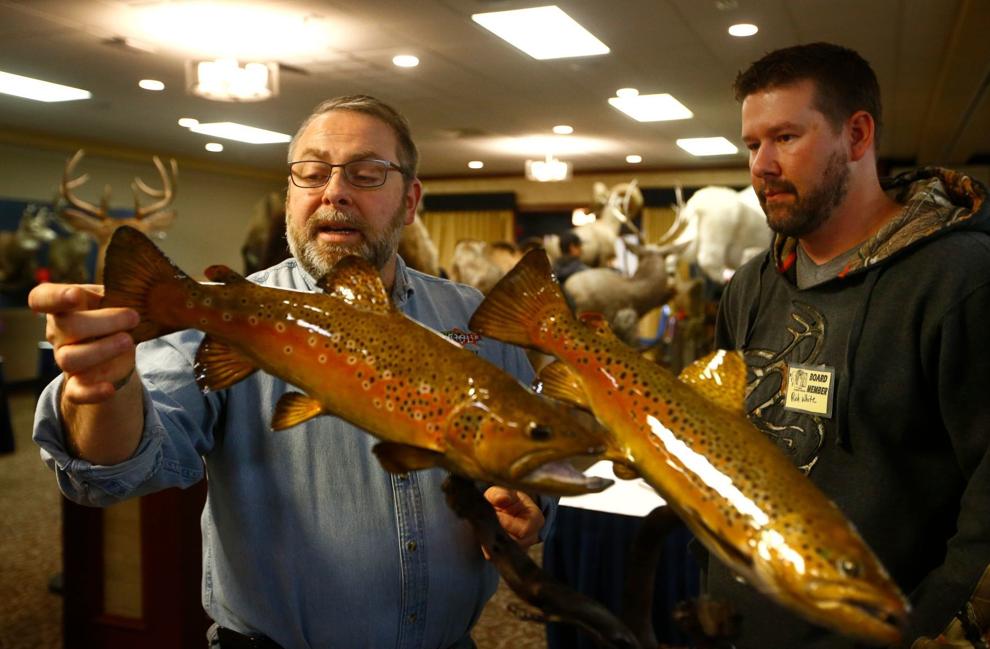 Montana Taxidermists Association Convention and competition