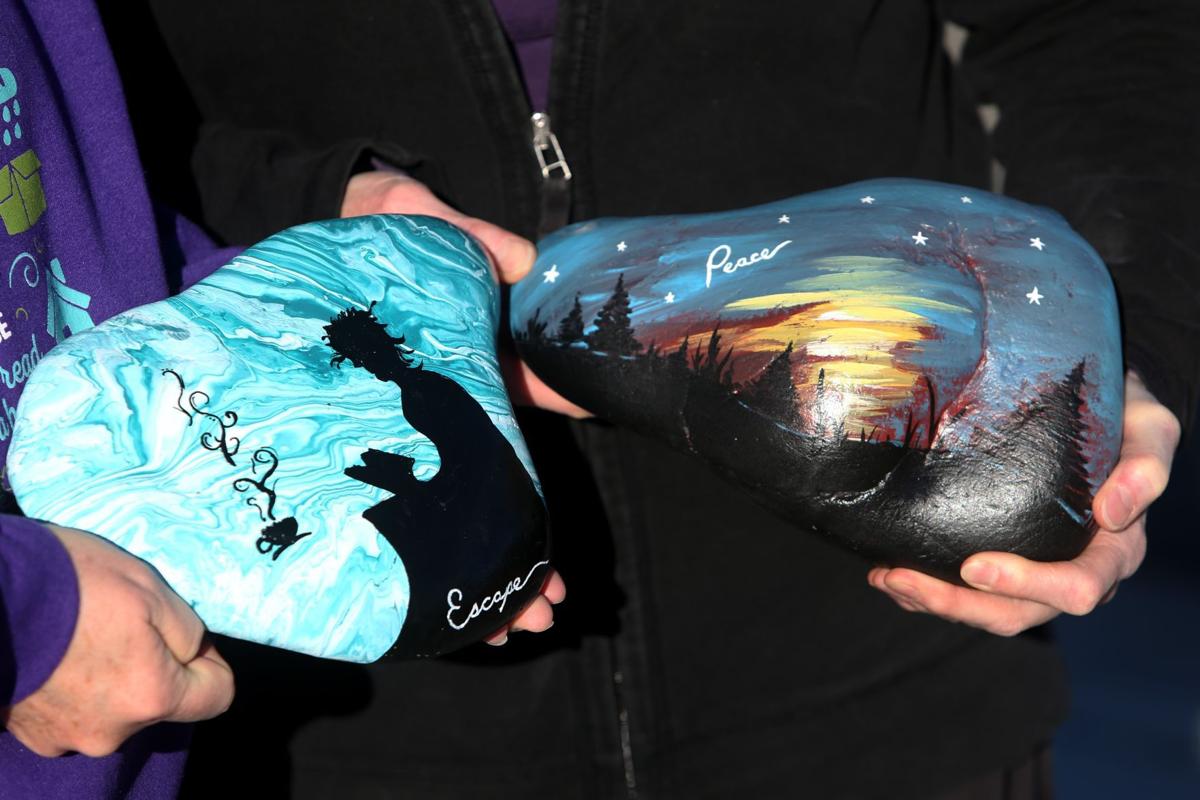 A different kind of rock artist lives in Josephine Crossing.
The anonymous painter has brought joy to a growing number of residents in the southwest Billings neighborhood. He or she creates miniature scenes on flat stones that hold very specific meanings for the recipients.
Photos: Mystery artist rocking Josephine Crossing
A mystery artist has been leaving painted rocks the doorsteps of Josephine Crossing residents. Here are photos of some of them, courtesy of residents of the neighborhood. 
Since early November, the colorfully decorated rocks have been deposited in the early morning on the front doorsteps of specific individuals. One after another, the beneficiaries have posted their rocks on the neighborhood's private Facebook page.
"The rock artist knows some of these people really well," said resident Susan Doerr, who, with her husband, Tim, has lived in the neighborhood for four years. "Just some of the stories behind the rock, you would never know what they meant, but the person explains how it touched them."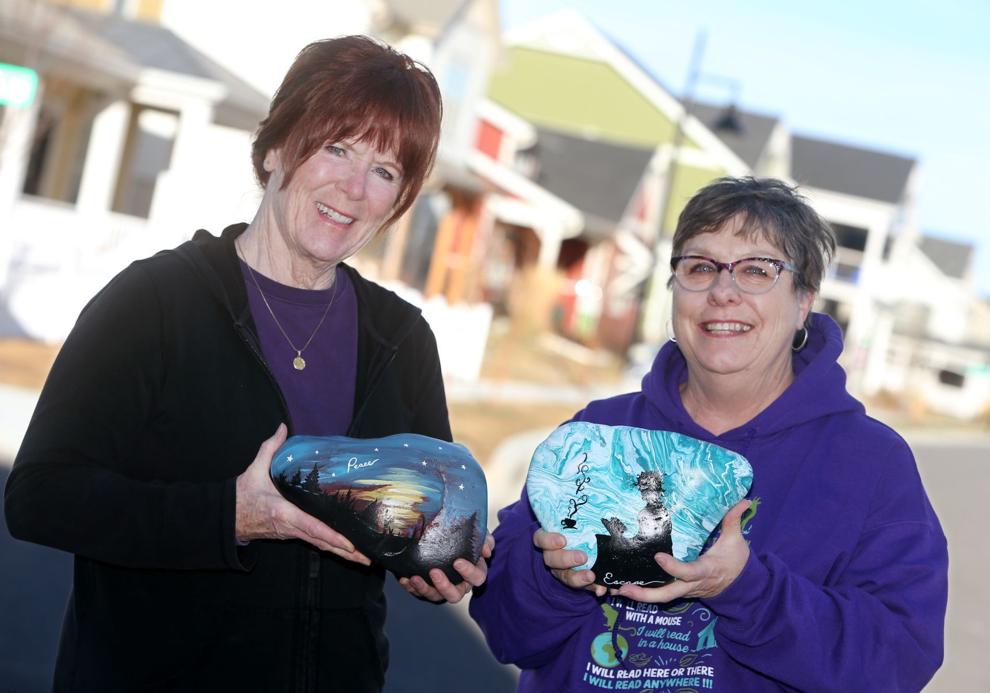 Take Doerr, for instance.
She wasn't looking forward to Tuesday morning, when she was scheduled to undergo a root canal of an abscessed tooth.
"I went outside to walk the dog, and there it was," she said, speaking of the rock she got. "It changed my day."
Doerr has a free library stand in front of her house, so the artist painted a person reading a book and wrote the word "escape" at the bottom. The stone canvas also included a steaming cup of coffee.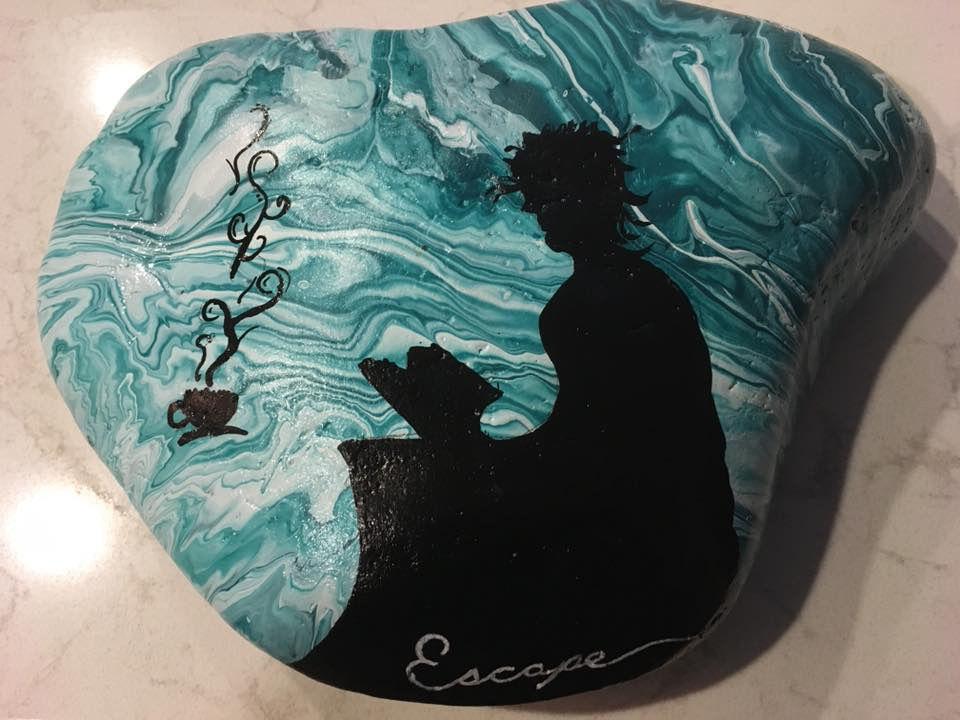 "I make espresso for everybody in the neighborhood," she explained.
Longevity in the neighborhood doesn't play into the mystery artist's choices. One family new to Josephine Crossing, which includes a recently retired military vet, got a rock on Wednesday.
"His rock said 'welcome' and 'thank you for your service' and included an American flag, has some islands on it and an ocean," Doerr said.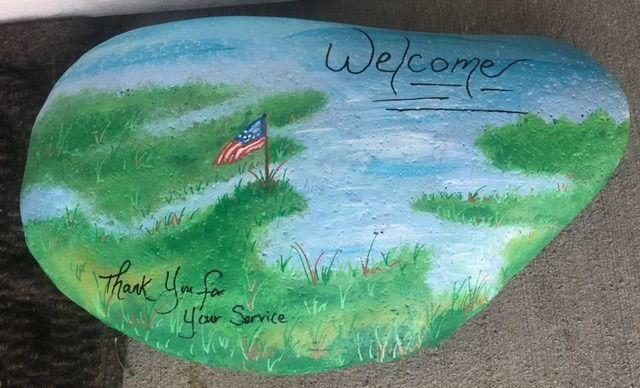 Cynthia Jessee has lived in the neighborhood with her husband, Terry, for four years. A neighbor of hers was the first one to get a rock in early November, and she posted the photo on the Facebook page.
Then a couple of days later, Jessee got one.
"My husband went out to get the newspaper and said, 'somebody left something for you on the front step,'" she said. "I went out and looked."
Her rock was painted with a night scene that included a full moon. The word "peace" is painted on it.
"I thought 'this is somebody who knows me' because I post things on Facebook with full moons," Jessee said. "I was really touched."
Jessica Trudeau, a two-year Josephine resident, teaches yoga. She loved the colorful rock art that included a figure doing a headstand, with the word "balance" painted beneath.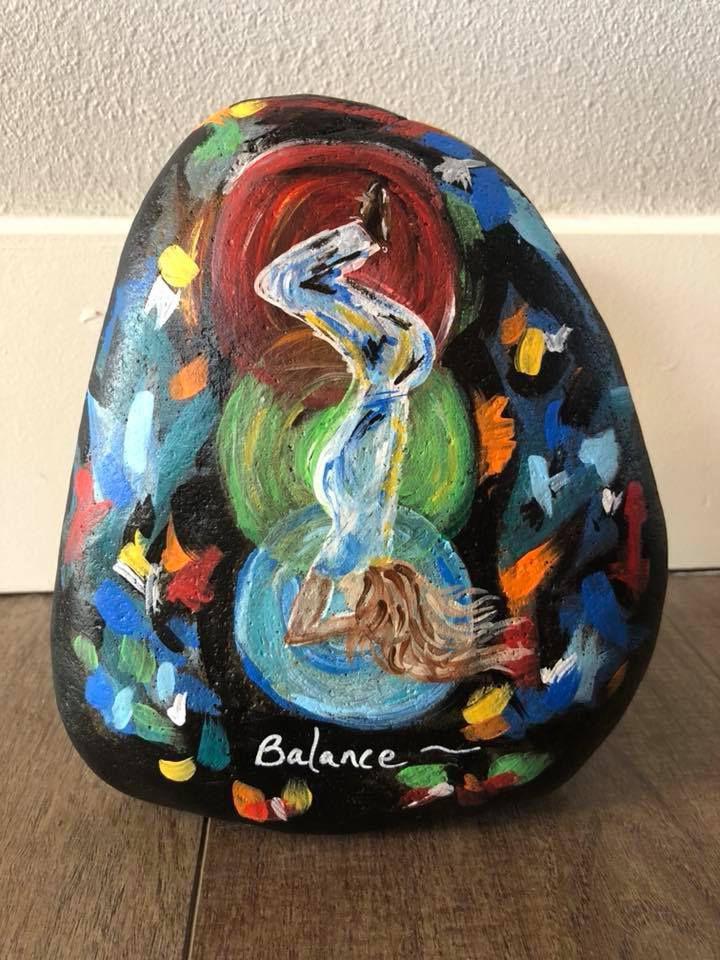 "It was such a thoughtful and kind gesture," Trudeau said. "And that's kind of what our neighborhood is really about."
Josephine Crossing is community-oriented, she said, where neighbors are supportive of each other and enjoy spending time together.
"If you need something, they're there for you, and if I need a sitter at the last minute, I can always call on a friend or neighbor," Trudeau said. "I've let peoples' dogs out, watched kids, all kinds of things."
One time, a friend of hers, a single mom, moved into an apartment elsewhere in Billings. When Trudeau put something on the Josephine Facebook page, the outpouring of help completely furnished her friend's apartment.
"People like to help, and when you create an environment in the community where that's possible, it's really beautiful what can happen," she said.
Like people finding gifts of art on their doorsteps.
The artist also has painted a series of rocks along the trail that connects to Norm's Island. One includes a red heart with the message "be kind." Another one has an ice cream cone on it.
No one who has received a rock intends to turn sleuth and uncover the artist's identity.
"We almost don't want to know," Jessee said. "It's kind of thrilling, and it's always so fun when you see somebody else's rock."
Trudeau said she and others have their ideas of who it might be.
"But it's fun not to dig deep," she said. "Obviously, if they wanted to be known, they would be. It's a thoughtful and considerate and a neat thing to be part of."