To find Marita Growing Thunder at the 50th Annual MSUB Powwow, follow the blue and yellow paper footprints taped to the tile floor.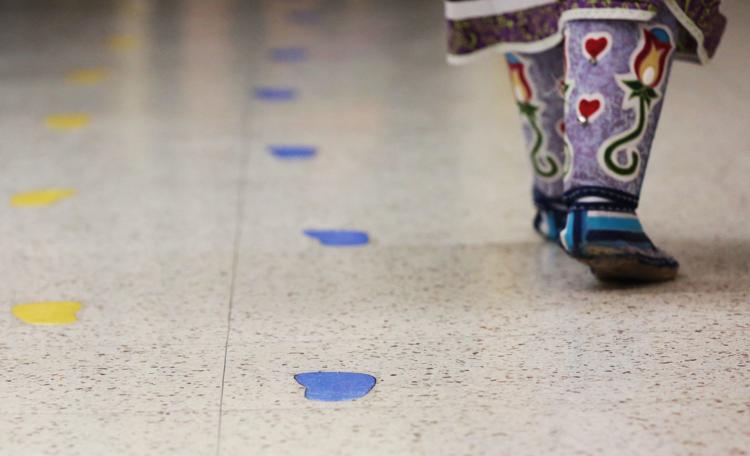 Past the Alterowitz Gymnasium doors, through which 3,000 people will pass through by the end of the weekend, and adjacent to the black-curtained changing stations where babies cry in the hands of their mothers and fathers, the 19-year-old stands in a room full of ribbon skirts.
There, the sounds of the powwow are faint, and the colored clothing is bright against the white walls.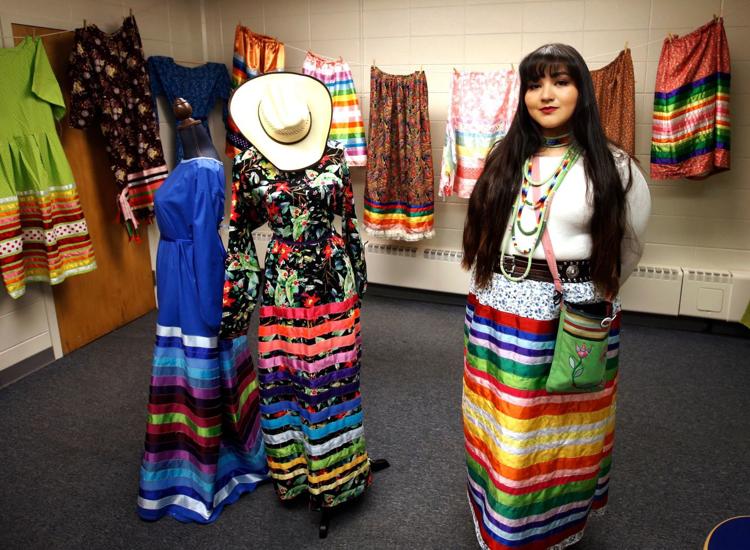 Starting when she was 17, Growing Thunder began sewing ribbon skirts and dresses and dedicating each one to the memory and name of a missing or murdered indigenous woman.
Displayed this weekend are close to 20 dresses on coat hangers, clotheslines, mannequins and tables. Computers, chairs and tables were cleared out of the room before the powwow began. On the wall near the door hangs a dress cut to the size of a small girl.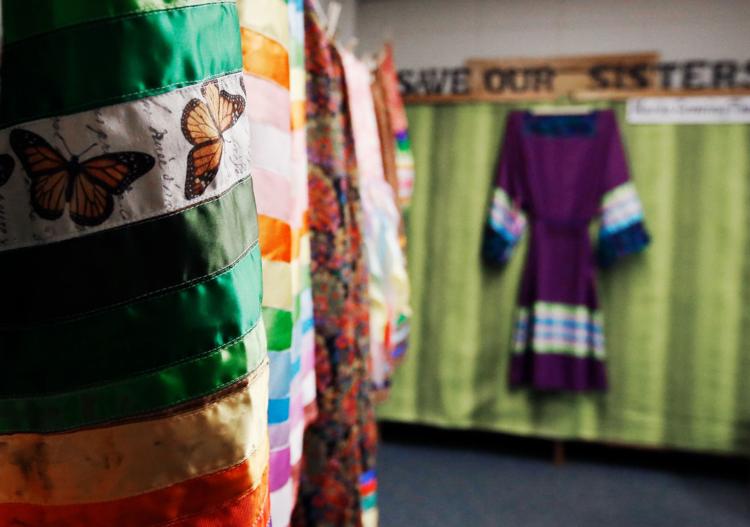 The quiet space away from the happiness and celebration in the gym is what she wanted for her first time ever displaying the clothing at a powwow. Organizers had originally suggested the clothing be displayed in the gym where dancing is scheduled to take place.
"I didn't want to bring death onto a celebration dance floor," she said. "It was just out of respect for these women and the people putting on this powwow."
Before she began sewing the skirts, Growing Thunder participated in a monthlong art program at Wesleyan University that encouraged artists to create projects specific to their communities.
For a time at Polson High School, Growing Thunder sewed a new dress every night to wear to school the next day. Her first sewing machine began to sputter after about six months. Each piece of clothing took close to eight hours to complete when she began.
A first-year art student at the University of Montana and an enrolled member of the Fort Peck Tribes, Growing Thunder said she's made more than 200 pieces of clothing, each one crafted and dedicated with permission from loved ones of the women and girls.
You have free articles remaining.
The conversations don't get easier, she said. But to hear Growing Thunder describe the problem plaguing indigenous women, she doesn't view silence as a choice.
The questions come often: Why are you doing this? Why are you putting yourself out there like this?
"Well, nobody else is going to," Growing Thunder said.
A Centers for Disease Control and Prevention study examining racial and ethnic differences in homicides of adult women in the United States from 2003 to 2014 found that non-Hispanic black and American Indian/Alaskan Native women experienced the highest rates of homicide in the entire country.
"The saddest thing is I haven't met a family that this hasn't affected," Growing Thunder said.  
There is no federal database recording missing and murdered indigenous women in the United States. 
"Missing and murdered indigenous women is beyond a trend and beyond a hashtag," Growing Thunder said. "It's a day-to-day-life issue in Native families, and it could happen to anybody."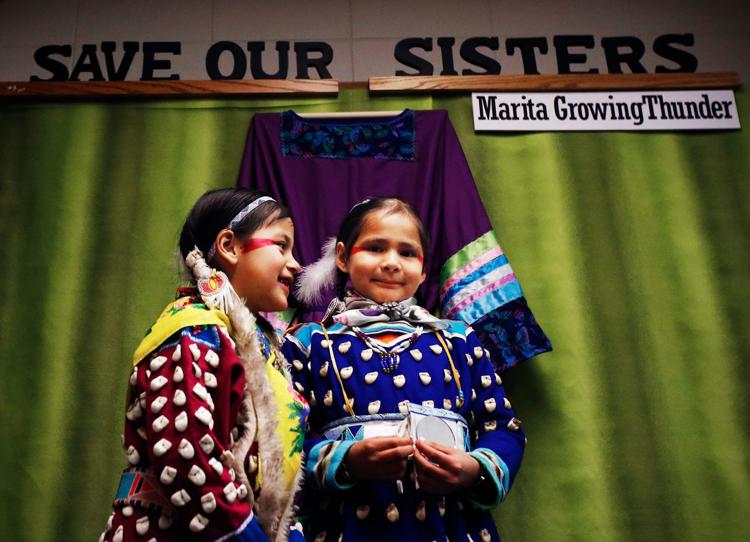 The ribbons adorning many of the dresses and skirts are often cut from bridal satin. Fabric donations have come to Growing Thunder from places like South America and even Sudan. She keeps sewing and wearing the clothing and every time someone asks her about her clothing or if her skirt means there's a powwow, she explains what is happening to women in her community and beyond. 
"The project's not about me at all," she said. "I will stand up for my sisters..." 
Gesturing at the dress on the wall behind her, Growing Thunder finishes her statement. 
"I will stand up for these sisters." 
50th Annual MSU Billings Powwow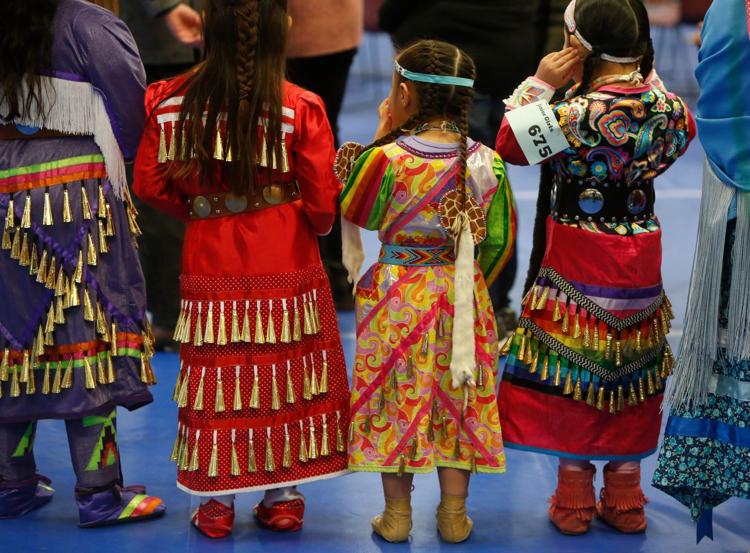 MSUB Powwow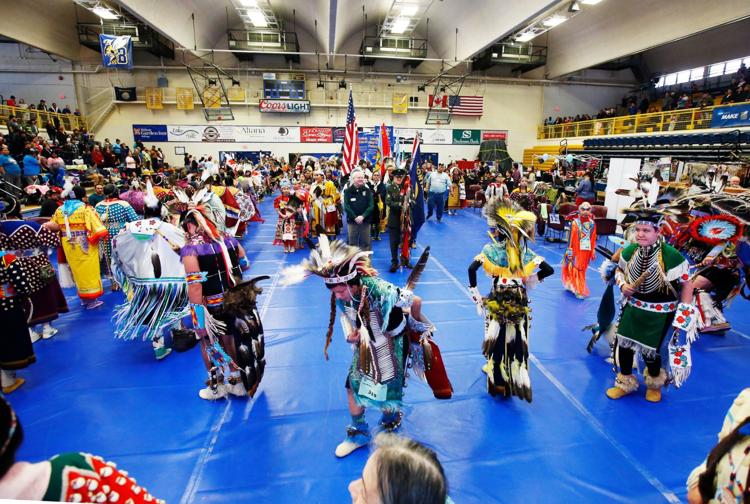 MSUB Powwow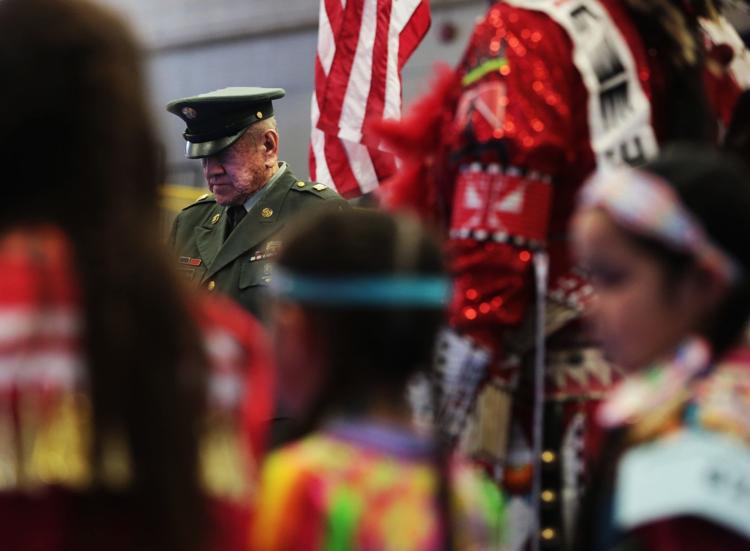 MSUB Powwow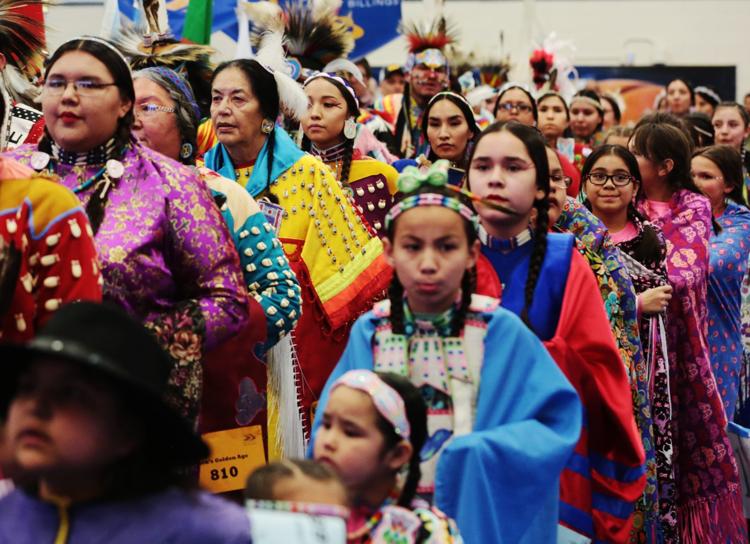 50th Annual MSU Billings Powwow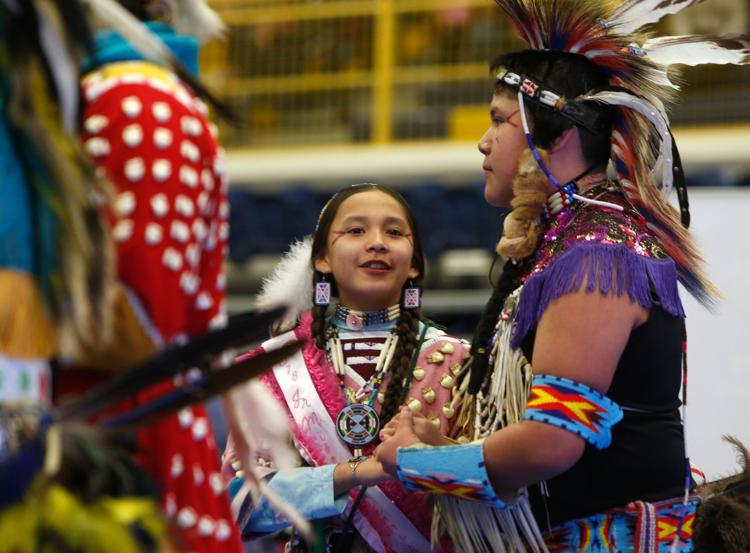 MSUB Powwow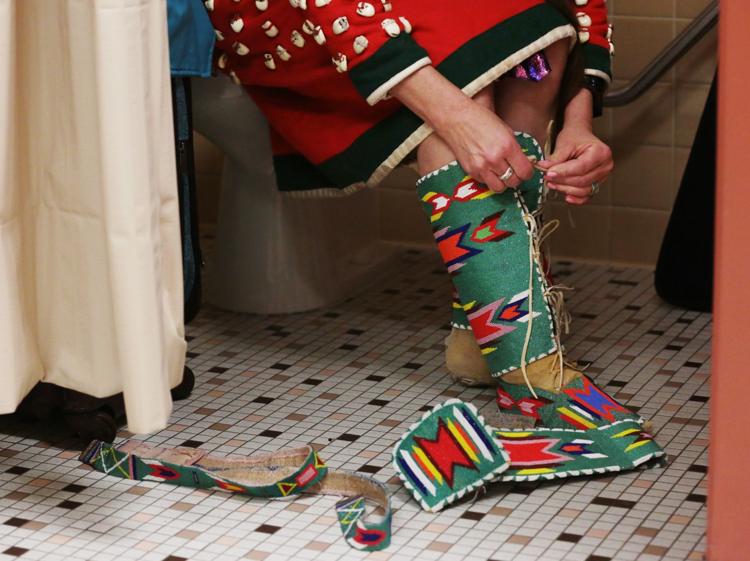 50th Annual MSU Billings Powwow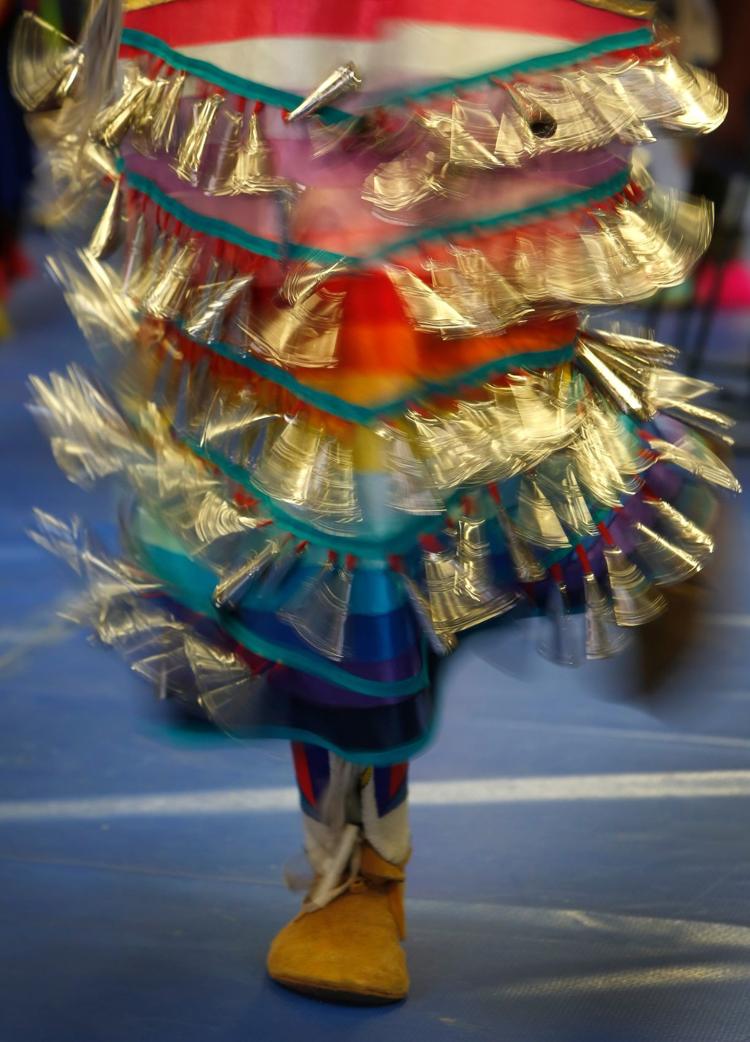 MSUB Powwow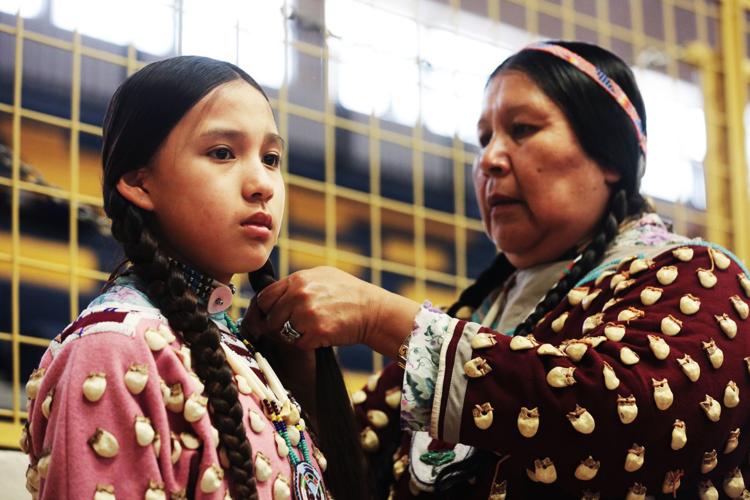 50th Annual MSU Billings Powwow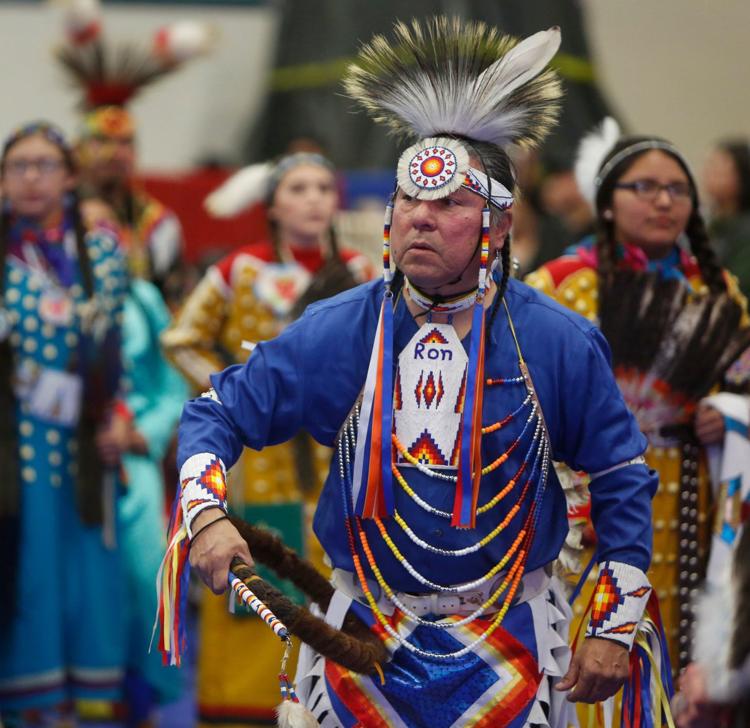 MSUB Powwow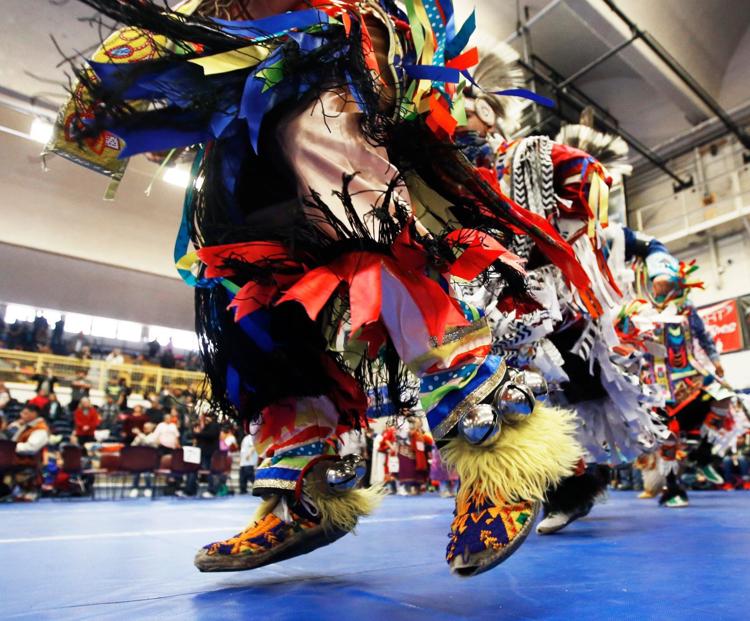 50th Annual MSU Billings Powwow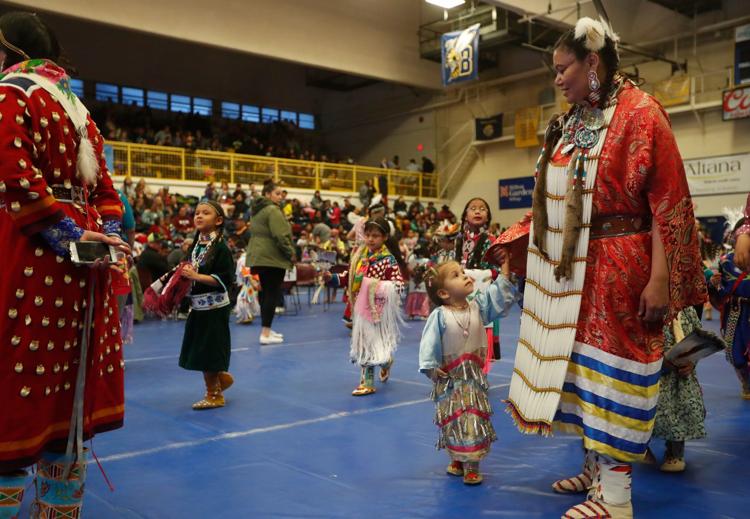 50th Annual MSU Billings Powwow
MSUB Powwow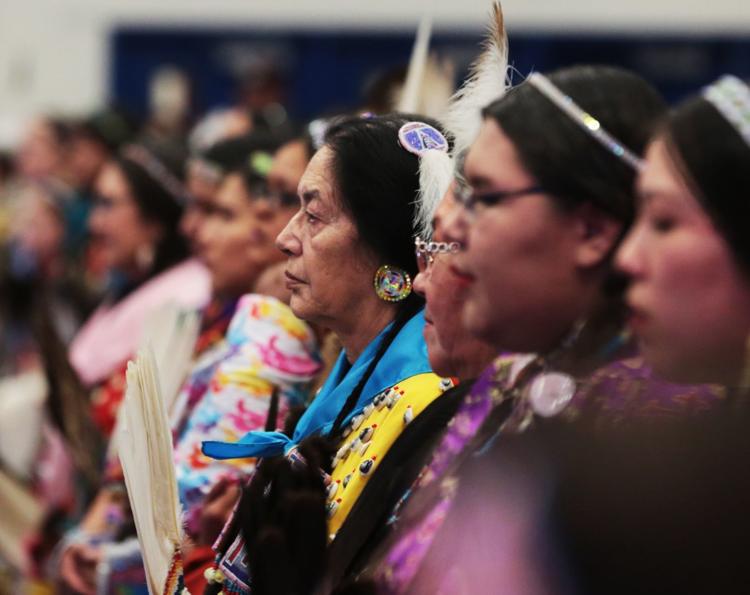 50th Annual MSU Billings Powwow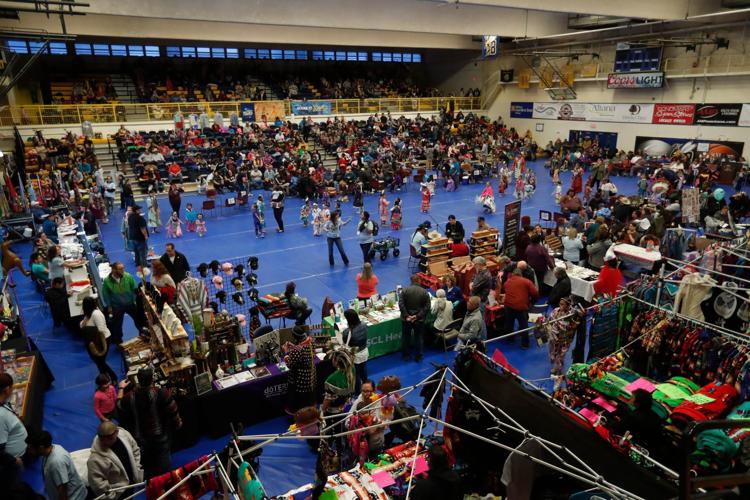 MSUB Powwow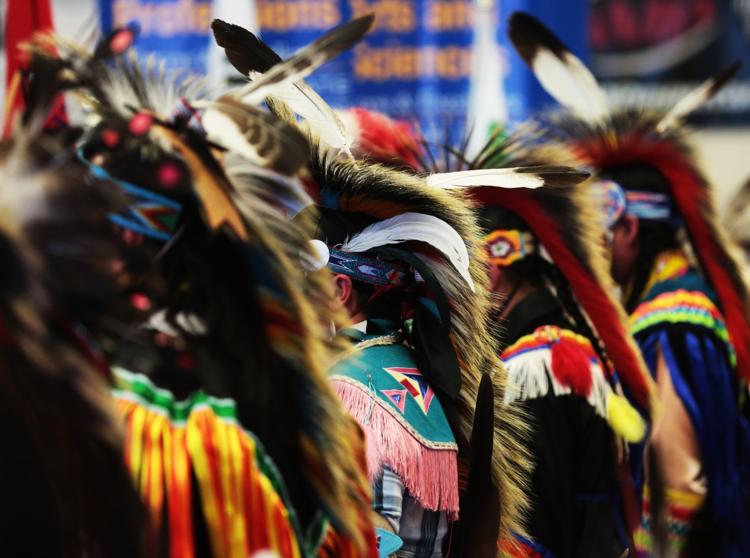 50th Annual MSU Billings Powwow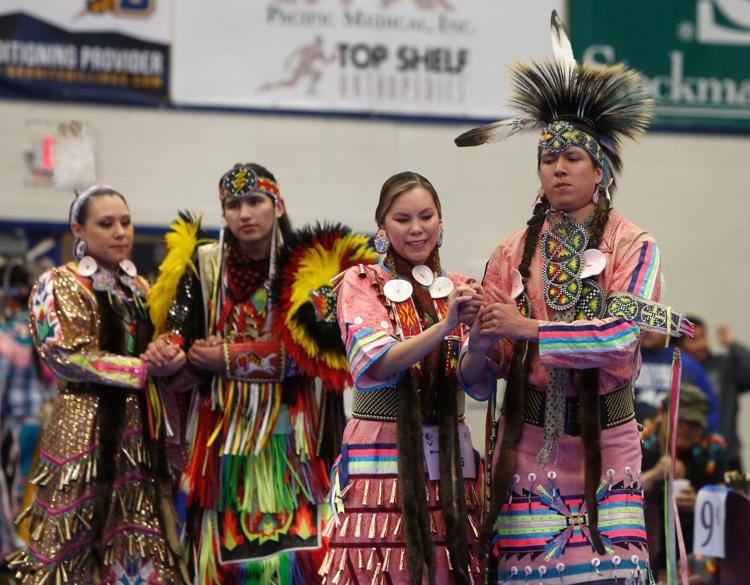 Powwow video 2
More video from the Grand Entry at the 50th Annual MSUB Powwow in Billings. The multi day event typically draws in the range of 3,000 people to the Alterowitz Gymnasium. Attendees come from places including Montana, Wyoming, North Dakota, Idaho, Oklahoma and Canada. pic.twitter.com/SD4EGGw3Ud

— Michael Kordenbrock (@BGKord) April 7, 2018