On George Moncure's last day at work, he had mixed feelings.
"I feel really good, but I'm stressed," said the 66-year-old brewer and founder of Yellowstone Valley Brewing Co., a place Moncure affectionately refers to as "the garage with a heart."
The brewery and live music venue on First Avenue North changed hands on June 12, marking the end of a 22-year run for Moncure.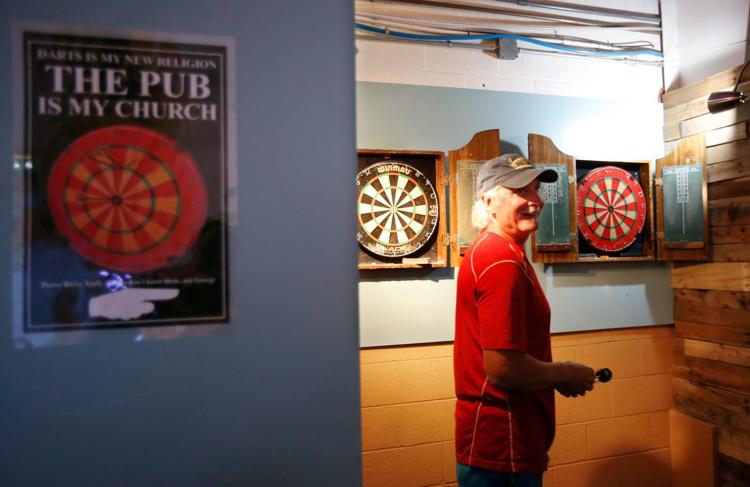 Moncure moved to Montana in the mid-'90s from Fort Collins, Colorado, where he was a groundwater consultant. When he arrived, Dennis Himmelberger was the only brewer in town. "I love beer, and if you lived in Fort Collins back then, you were drinking really good beers," Moncure said.
Missing the Fort Collins beer scene, Moncure started a brewery with Jay Shearer. "He and I did everything," George recalled of the early days. "And then I became so insistent on doing things my way that we decided to separate."
The facility was constructed to produce large volumes of beer, and at first the main focus was packaging and distributing products regionally and out of state. The taproom was an afterthought.
Initially, the beer was free. "We didn't want to charge," Moncure said. "That wasn't our mission."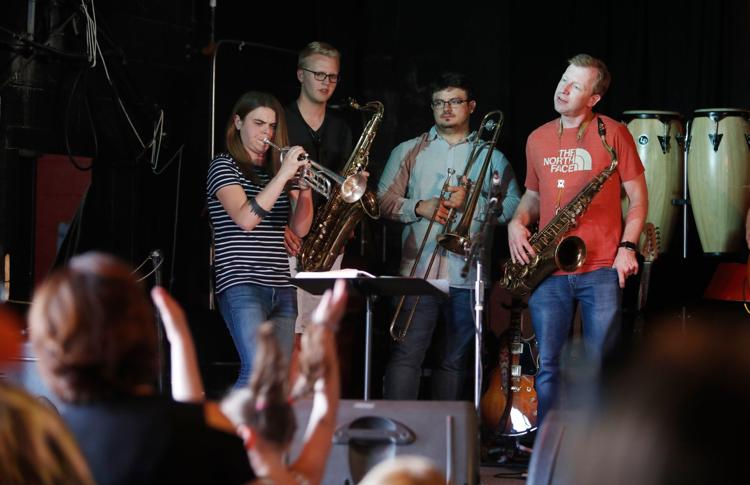 In the early 2000s, there were five taps on the wall and a few tables in the back. There were few accouterments, but there were patrons, even if beer had crept up to $1 for a 10 oz pint. Moncure was visiting with Ed Kemmick, who was then a reporter for The Gazette and the front man for a bluegrass band called the Longtime Lonesome Dogs.
"We got to talking, and he asked if his band could come down and play," Moncure recalled. "I said, 'heck yeah!'"
Soon, local bands were playing the brewery regularly, and it became known as "The Garage Pub." With the closing of Casey's Golden Pheasant in 2006, Billings needed another music venue where locals could play.
"People just kept asking to play, and it became expected," Moncure said. "It was the demand of local musicians and people who like live music. We just facilitated it."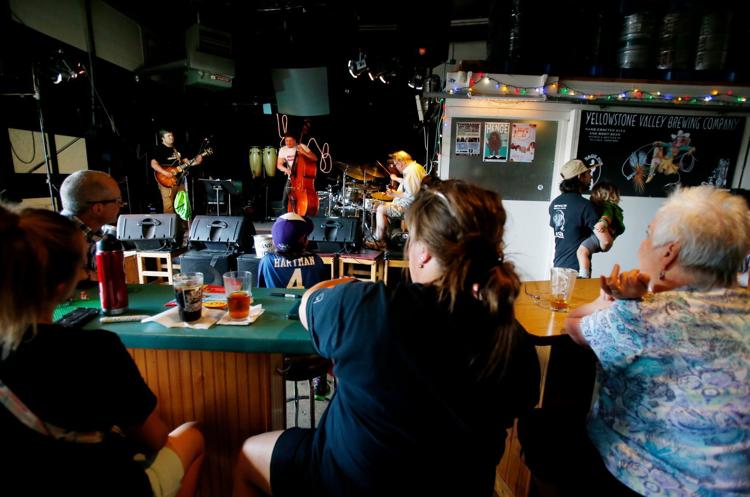 When Moncure decided it was time to retire, he was naturally conflicted. He wanted to ensure the Garage remained a place for musicians to perform.
The new owners intend to do just that.
Mike Mathew and Kay Foster, who purchased Yellowstone Valley Brewing Co., have long been patrons of the local music community. The couple took on the Babcock Theater with partners Don and Kim Olsen in 2008. As part of an agreement, they oversaw restorations made with public money to the historic building and are in the process of transferring the building to the city's ownership.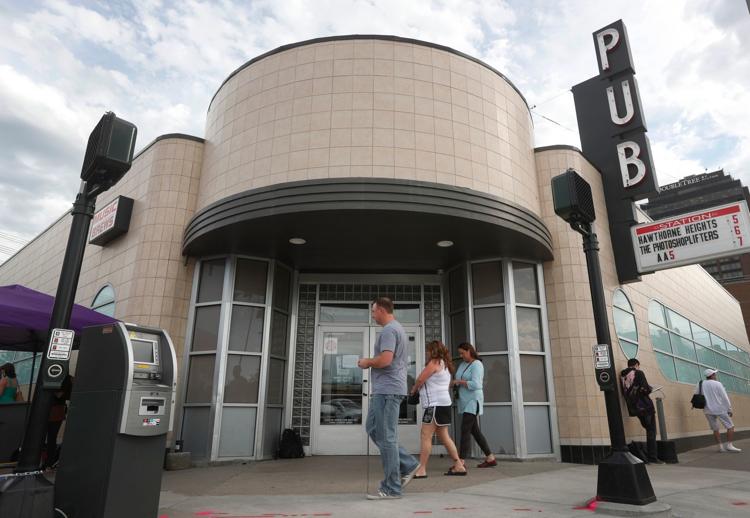 They also purchased the Greyhound Bus station on First Avenue North and leased the facility to Sean Lynch and Ann Kosempa, who converted the building into a live music venue with two stages.
"We entered into an agreement with them that when they were ready to buy it, we would sell it to them," Mathew said. The Pub Station opened in November 2014. On June 1 this year, Lynch and Kosempa purchased the building.
Before the Pub Station, Lynch and Kosempa were working with Mathew and Foster to book acts in the Babcock Theater, which was previously an underused resource in the community. Big-name acts included Ryan Bingham, John Butler Trio, Fishbone, The Dead Weather and Citizen Cope. Once the Pub Station was opened, they had another stage to book, and in 2017 expanded to a second stage.
When Moncure listed the brewery and distillery in March of this year, Mathew and Foster were looking for a place to reinvest funds from the sale of the Pub Station.
It's been an uncertain time for music venues in Billings. This year saw the expansion of Carter's Brewing into the Railyard, where Lynch and Kosempa spent many years booking bands. That expansion came at the price of a live music venue, and the stage that housed so many acts was torn out to make way for seating at Carter's new tasting room.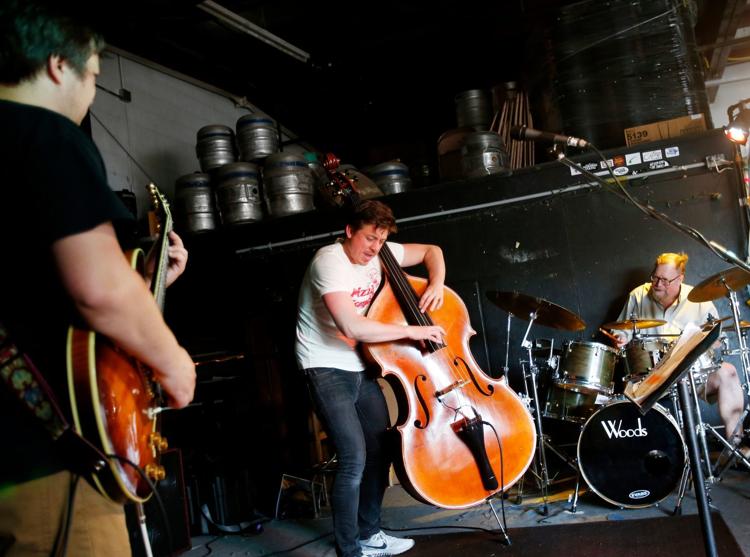 Down the street on Montana Avenue, Craft Local has picked up some of the concerts, "but there is still a void there," Lynch said. He will take on management and booking at the Garage Pub, a space he's familiar with from booking bands there over the years.
"We want to create a relationship between the venues down here," Lynch said. "We don't look at it as competition. The more people we can drive down to this area is ultimately good for all of us."
YVBC became known for shows priced from $5-$10, on average. Local music is part of its backbone, and that will remain. The lineup will be augmented with larger national touring acts, but the intent is to keep the cover low and the music local, Lynch said. "That is the spot for local bands. This is a place that Billings can't afford to lose."
Moncure said he's received a lot of credit for the Garage Pub's successes, but he's not the mastermind.
"We are a product of the community," Moncure said. "I think we're a five-star garage because the people made it this way."