It was about a week ago on his 27th birthday that Buck Carson wrecked his 1924 Harley-Davidson motorcycle in an Indiana road construction zone trying to get the antique vehicle up over a 5-inch lip of asphalt and onto paved road.
Seconds later his father Mike Carson, 68, wrecked his 1917 Harley-Davidson in a ditch just off the same construction zone. The elder Carson recalls coming up on Buck tipped over, his bike spinning circles and realizing it was either run over his son or crash into a ditch. He chose the ditch and crashed at about 45 miles per hour.
A trip to the hospital tallied the damage at four broken ribs along the spine, a broken shoulder, a concussion and a bruised lung. 
"He went to the hospital," Buck Carson said. "I broke the front fork, bent the bars, screwed up a whole bunch of stuff on the bike but I managed to get it started and rode it the rest of the way in and I've still got a perfect score." 
Tuesday, Mike Carson, his arm in a sling, was riding again, and the two Texans reached Billings as they continued their attempt at the 2018 Motorcycle Cannonball, a 3,400 mile coast-to-coast biennial antique motorcycle race.
"That's kind of what the Cannonball's about, it's a bunch of hardasses, I guess, and people with no good sense," Carson said. "It's the adventure of a lifetime."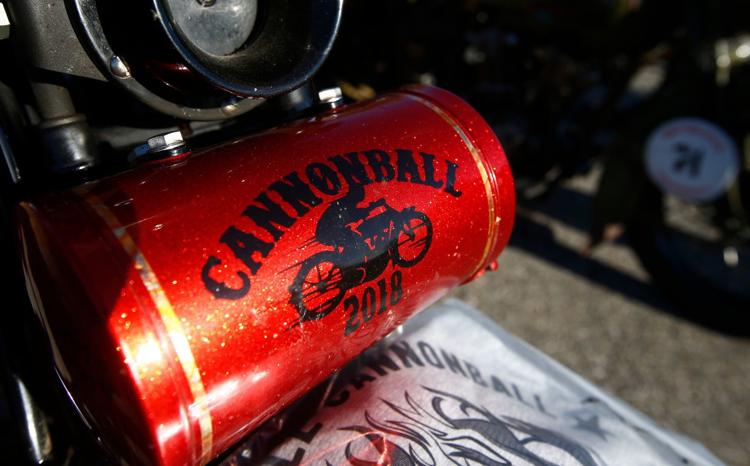 The ride to Billings and Beartooth Harley-Davidson began in Sturgis, S.D., and was Stage 10 out of 15 total. The 2018 Motorcycle Cannonball will continue Wednesday with a ride to Great Falls, before a Thursday ride to Kalispell and a Friday ride to Spokane Valley. Riders set out from Portland, Maine, on Sept. 8 and should reach Portland, Oregon, by Sept. 23.
For Jeff Boris, the story of the Carsons is not an unfamiliar one. Boris is the race's chief of sweeps, meaning he is tasked with ensuring two flatbed trailers are able to pick up any riders who cannot complete the journey from one stage to another. 
"Mechanically, some of them are really reliable, but there's a lot of them that aren't. So you need to be able to know how to fix it on the side of the road," Boris said of the motorcycles. "A lot of them do some pretty major maintenance on the side of the road." 
Ignition mechanisms are a frequent source of trouble, according to Boris. 
Competitors come from more than seven different countries, including Japan and New Zealand, and the oldest bike racing this year was built in 1911 and it's not uncommon for motorcycles have values ranging well into six figures. 
You have free articles remaining.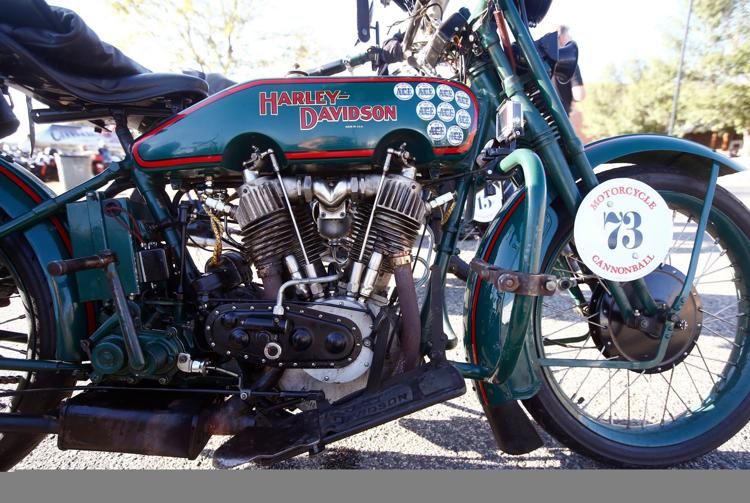 The race is named after Cannonball Baker, a motorist who set records for coast-to-coast rides in the early 20th century. 
The most recently-built motorcycles in the race are from 1928. More than 100 riders are competing in the Cannonball this year, where points are assigned based on mileage each day and making starting and stopping times. As of Tuesday, about 60 riders still had perfect scores, according to Boris. 
The bikes don't typically have rear suspensions, leading to frequent complaints about lower back pain, Boris said. 
"There's the factor of what it does to your body riding it. It's very difficult to ride," Buck Carson said. "You hit a bump on a modern bike and it's just like a cushion of air. You hit a bump on one of these and it kind of throws you."
A modern Harley-Davidson can go between 5,000 and 10,000 miles between oil changes, Carson said. His 1924 ride needs an oil change every 150 miles, he said. Constant repairs, shifting schedules and hundreds of miles pounding over the pavement are exhausting. 
"It's not like hopping on a new bike where you press a button and off you go," Carson said. "It's just a wild event. It's about one of the most difficult things you can do with an antique motorcycle."
Asked why he was riding with his shoulder in a sling, Mike Carson didn't hesitate to explain. "I can sit in the truck and hurt this much, okay? Why sit in the truck and hurt this much when I can ride and be with my buddies? Just ride, just do it. Just do it. It's what we do. It's what the Cannonball's all about. You don't quit. If it breaks, you fix it. If you can't fix it, somebody will fix it for you. This is an amazing, amazing event."
The end of the race is "euphoric," Buck Carson said. Riders will often dress up in period clothing for when they cross the finish line. 
"You just kind of get emotional about it," he said. "So then a couple months goes by and you say 'I'm never doing this silly stuff again, never, ever, ever. And about three months goes by and you say 'Oh, this kind of sounds fun again.'"
Pre-1929 Motorcycle Cannonball Endurance Run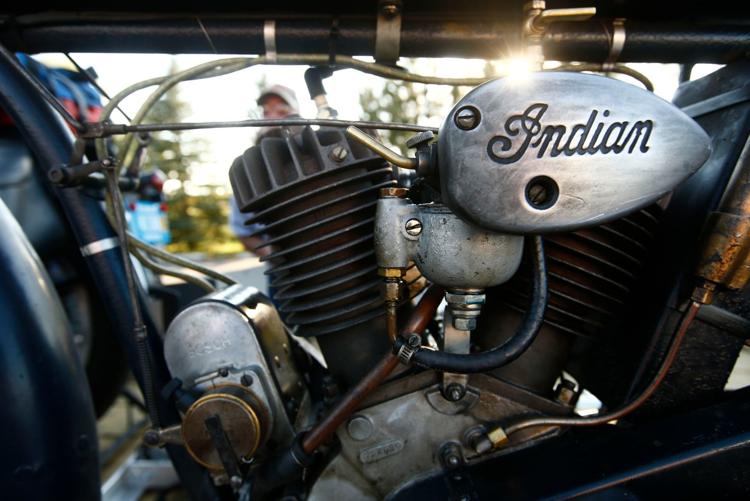 Pre-1929 Motorcycle Cannonball Endurance Run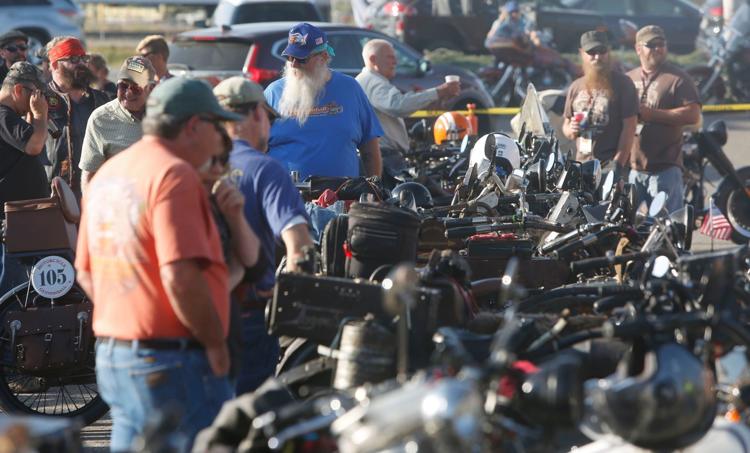 Pre-1929 Motorcycle Cannonball Endurance Run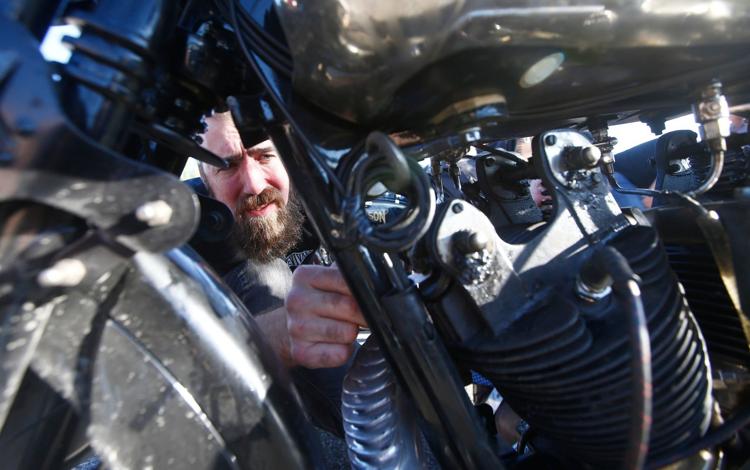 Pre-1929 Motorcycle Cannonball Endurance Run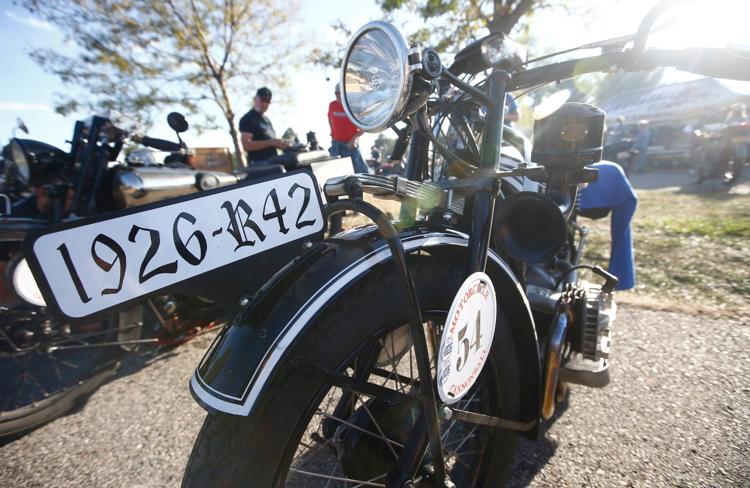 Pre-1929 Motorcycle Cannonball Endurance Run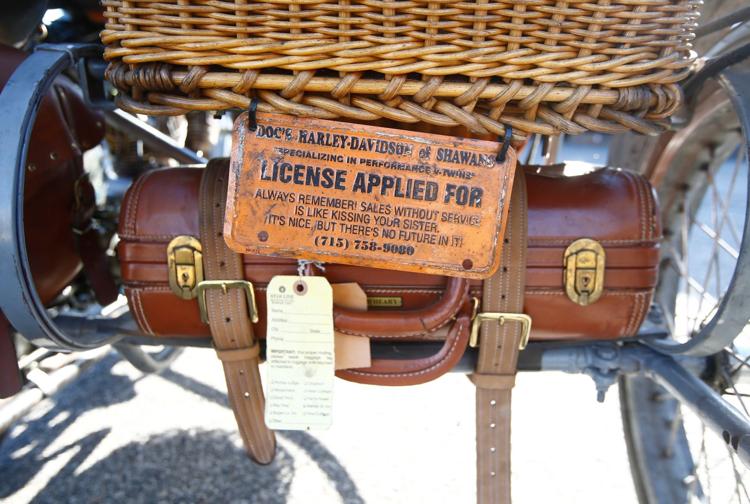 Pre-1929 Motorcycle Cannonball Endurance Run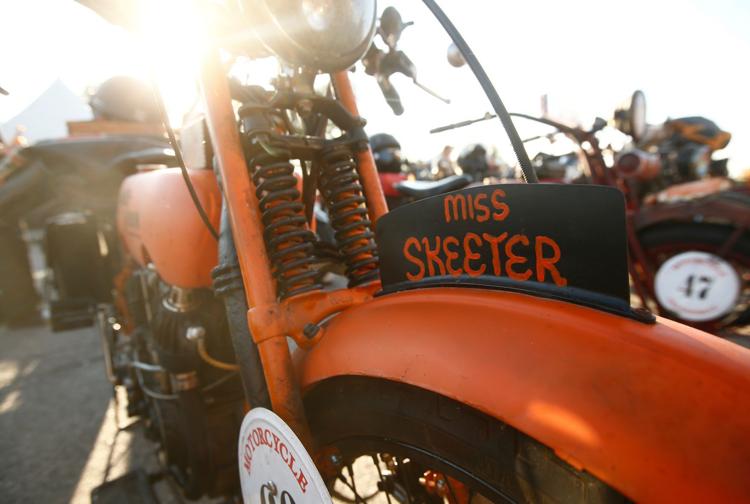 Pre-1929 Motorcycle Cannonball Endurance Run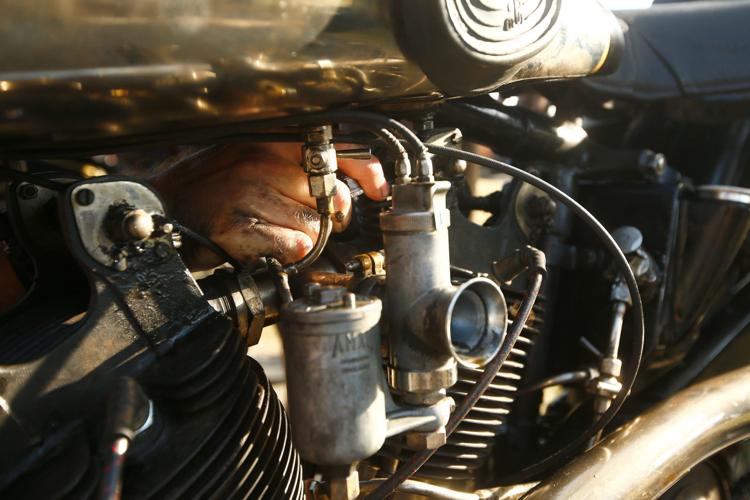 Pre-1929 Motorcycle Cannonball Endurance Run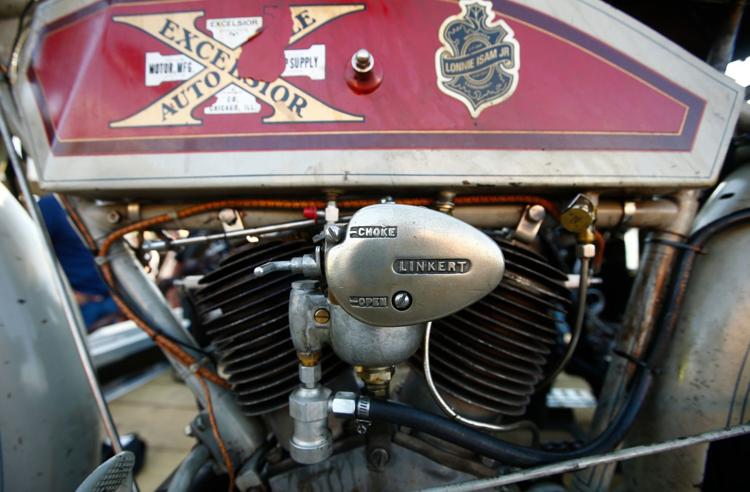 Pre-1929 Motorcycle Cannonball Endurance Run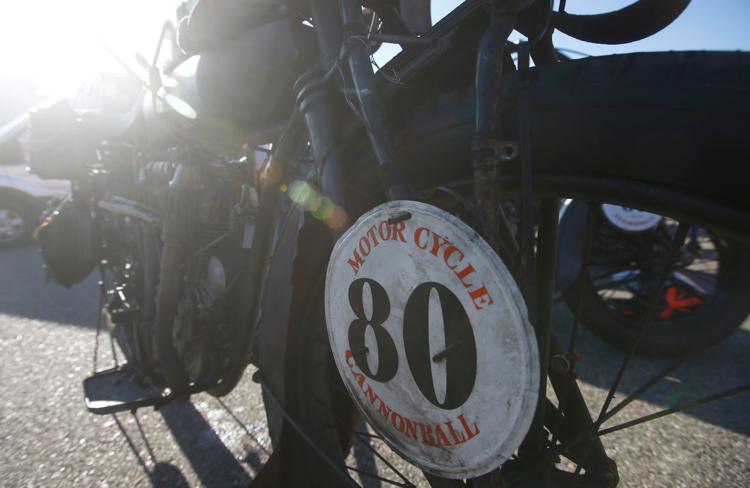 Pre-1929 Motorcycle Cannonball Endurance Run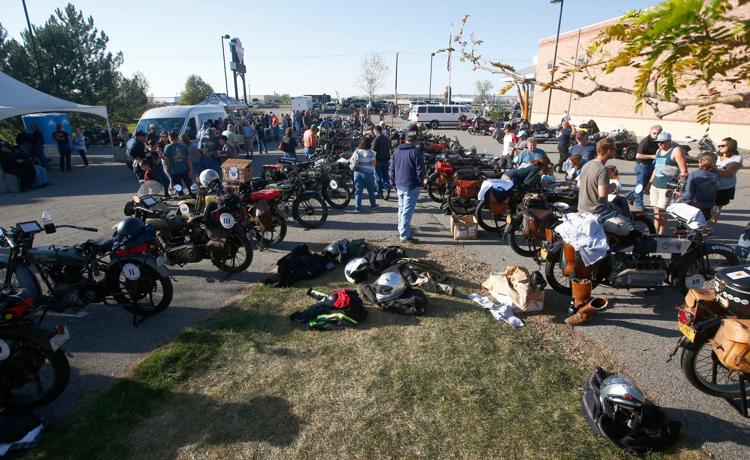 Pre-1929 Motorcycle Cannonball Endurance Run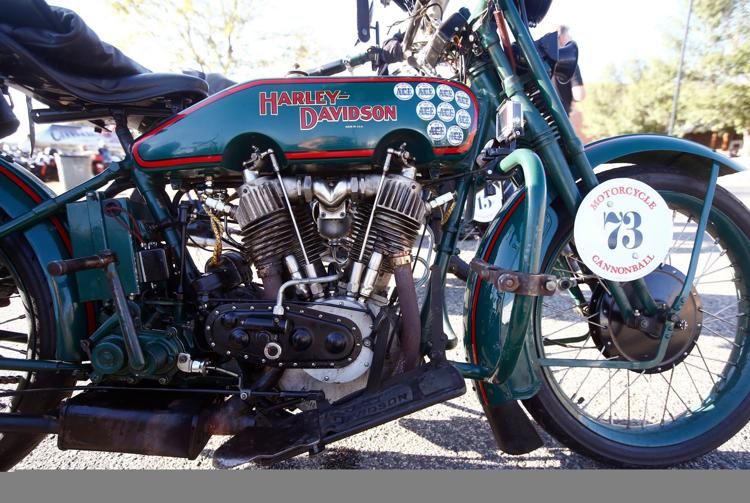 Pre-1929 Motorcycle Cannonball Endurance Run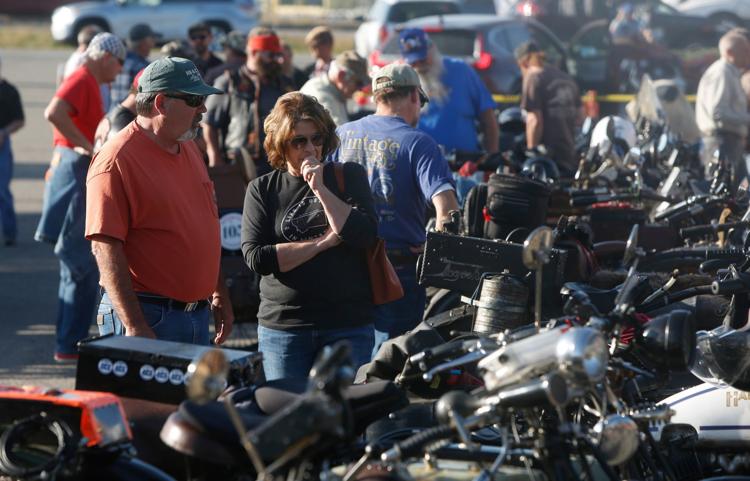 Pre-1929 Motorcycle Cannonball Endurance Run