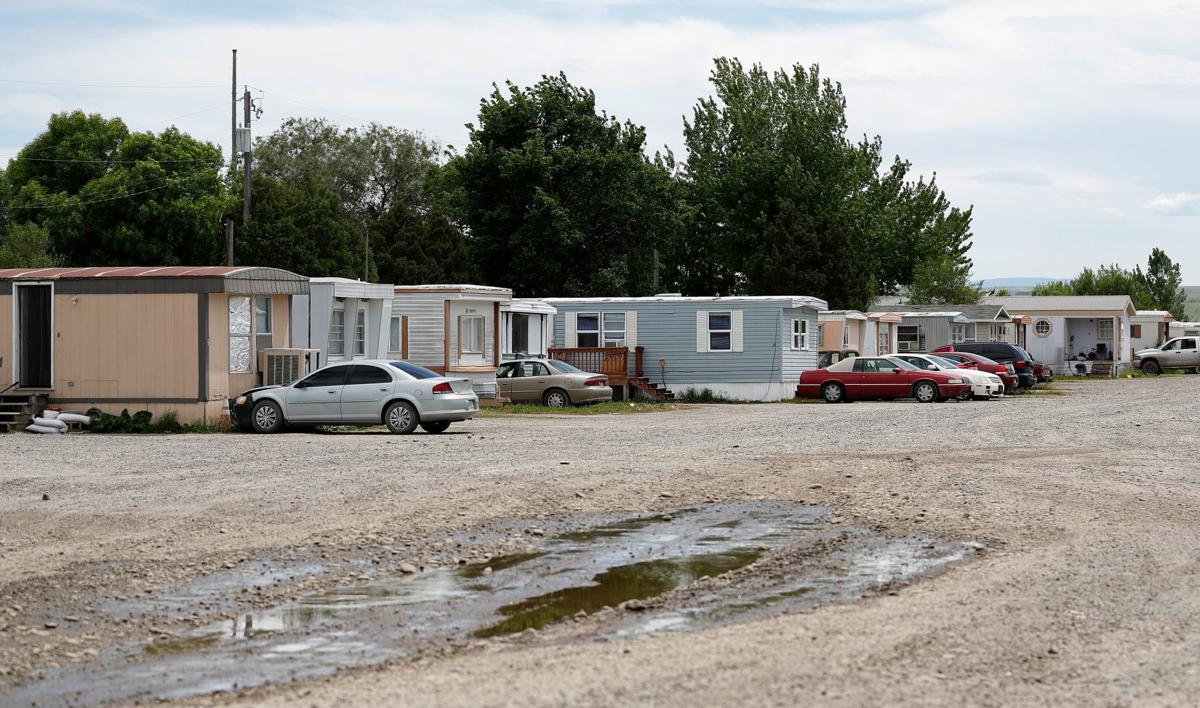 A woman who died at a hospital Thursday after she was shot earlier this week is one of multiple people that allegedly assaulted an 18-year-old woman in the back of a car near a Billings trailer home Tuesday morning.
No charges or arrests have been made related to the woman's death.
She was identified as 21-year-old Billings resident Kayanna Gonzalez, according to Deputy Yellowstone County Corner Rich Hoffman.
Police are investigating Gonzalez's death as a homicide, according to a social media statement issued by the Billings Police Department Thursday. Earlier this week police contacted an 18-year-old person of interest in the shooting.
Gonzalez is one of multiple people named in charging documents filed in Yellowstone County Thursday that describe an alleged assault against an 18-year-old woman identified in charging documents only by her initials. It was during that assault that Gonzalez was shot, court documents say.
The charging documents are based on information obtained after Billings Police Department "officers began investigating a shooting, assault, and human trafficking allegations" June 4 on the 5100 block of Laurel Road. 
The alleged assault led to charges of felony aggravated assault by accountability against both William Maurice Newkirk, 38, and Djavon Lamont King, 28. Felony aggravated assault is a crime punishable by no more than 20 years in prison and/or a fine of $50,000 or less.
Police were told by the woman alleging the assault that Newkirk was driving a car in which she was a passenger in the back seat, along with her sister. King was a passenger in the front of the car, she said.
Newkirk, 38, "had been pressuring her to date him for several days." Court documents say that he got upset with her, and called Gonzalez to "come mop this bitch up" when they reached the trailer where King lives on Laurel Road Tuesday, the woman told police.
The assault victim told police Gonzalez was Newkirk's girlfriend and when she saw her approaching the car, she thought she would be on her side but then began hitting her. The victim told police that Newkirk and King also then began hitting her while she was in the back of the car.
The woman told police that as the assault continued, she reached "around the vehicle for something to protect herself with and found a handgun in the center console of the car." 
Police describe her explaining in a statement that "she grabbed the gun with the intent to strike Gonzalez with it or shoot it off in the air to scare everyone off."
But King grabbed her feet and as he was pulling her out of the car the gun went off, she said, according to court documents. Newkirk and King then began beating her again, she said. After the beating stopped, Gonzalez was put in Newkirk's car and driven to St. Vincent Healthcare hospital.
The victim later got a ride to the hospital, but upon seeing Newkirk's car she grew scared and asked that she be taken to the Billings Clinic, she told police.
Police observed that the victim had "intense swelling and bruising around her right eye," and that "the injuries were so bad her eye was not visible." Documents also say her injuries appeared consistent with those of someone having broken bones in their face.
In statements to police, Newkirk described a different version of events leading up to the alleged assault and shooting. He said that the victim and her sister had burglarized his car recently and spent more than $1,000 on his credit cards.
He told police that he called Gonzalez to get the woman out of the car after she refused to listen to him. Even after Gonzales began hitting the woman she did not get out of the car. As Newkirk walked around the back of the car the gun went off, he told police. Newkirk told police he had met her on an escort website. Newkirk also denied that he had anything to do with human trafficking.
After speaking with King, police were able to find a pink Ruger .380 pistol underneath a railroad tie outside one of the trailer homes near where the assault and shooting took place.
Newkirk appeared in Yellowstone County Justice Court earlier this week on charges of failing to register as a violent offender. He has four previous convictions of partner or family member assault, all of them in Lewis and Clark County, said Brett Linneweber, the senior deputy Yellowstone County attorney.
Newkirk has three other misdemeanor convictions that are also violent.
Newkirk remains under investigation for potential additional charges, Linneweber said.
Newkirk's bond is currently set at $100,300.
King has a criminal history in Billings. He was sentenced in 2015 to 13 years in prison with seven years suspended for felony robbery after he and three other men, at least one of them armed with a shotgun, entered a West End home in 2013 and demanded money from a person who lived there with their grandmother.
The victim in the robbery said someone had struck him with a shotgun. King took a plea deal in the case, admitting he went into the residence, demanded money and put the victims in fear of injury. He denied hitting any of the victims.
His alleged involvement in Tuesday's assault is a probation and parole violation. That violation combined with his current charges has left him with a bond set at $70,000.
Get local news delivered to your inbox!
Subscribe to our Daily Headlines newsletter.