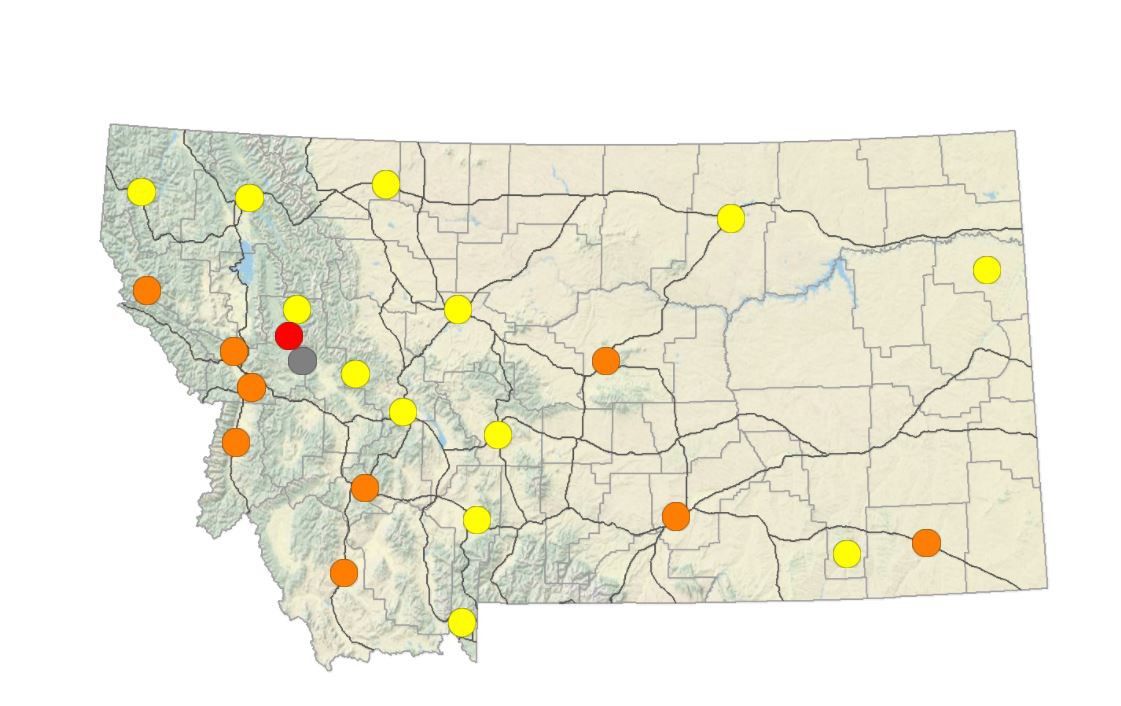 A pair of fires that began to burn Wednesday night and Thursday morning, have merged to create a blaze spanning southeastern Montana and northern Wyoming that is estimated to be 90,445 acres. 
That estimate is less than half the original estimated size of the fire, which as of Saturday morning was believed to be as large as 185,000 acres. 
Known as the Battle Complex, the fire is made up of the 73,285-acre Brush Flat fire and the 17,160-acre Tidwell fire. 
The Brush Flat was initially reported to be burning in Big Horn County 14 miles south of Birney on private land and is reported by Miles City Interagency Dispatch to be lightning-caused. Al Nash, chief of communications with the Bureau of Land Management's Montana-Dakotas state office, said that fire was first reported Thursday morning at about 8 a.m. The fires combined and crossed over into Sheridan County, Wyoming. 
Of the 73,285 acres the Brush Flat fire has burned, the majority are in Wyoming, Nash said. That fire was 30 percent contained as of Saturday night, according to Nash. 
The Tidwell fire was reported Thursday night before 9 p.m. and is burning on private land in Big Horn County 38 miles south of Ashland. Miles City Interagency Dispatch also lists it as lightning-caused. Saturday night it was completely contained, Nash said. 
"There's a small number of federal, state and county firefighters who have been on this blaze since it began," Nash said, speaking Saturday afternoon. "They've also of course had some air tanker support."
"The bottom line is there has been extraordinarily active behavior but the crews that are assigned to the fire feel very good about the progress they've made on this particular blaze," Nash said. "This is simply another case, this is another example, of how our drought conditions, coupled with some hot, dry, windy weather has resulted in some explosive fire growth."