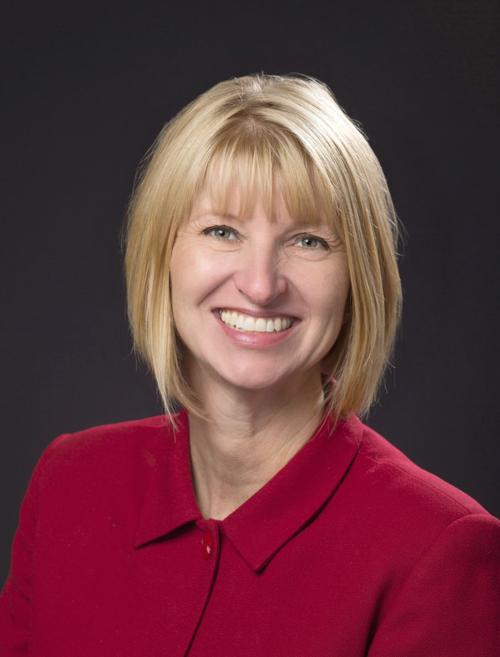 Stefani Hicswa did her homework.
The sole finalist for the Montana State University Billings chancellor position addressed the leadership turnover that's become a common gripe around town in both her opening and closing statements during a community video chat Friday. 
"This is not a stepping stone for me. I want to be in Billings," said Hicswa, the current president at Northwest College in Powell, Wyoming. "I am willing to commit for the long term. I don't think that continued turnover at the chancellor level is good for the university or for the community of Billings."
After Rolf Groseth retired in 2014, having served as chancellor for four years, the school has had two chancellors and two interim chancelors, including Groseth for a short stint recently after Dan Edleman stepped down because of health issues. 
A need for consistent leadership is something that comes up frequently in conversation about MSUB, especially in regard to efforts to turn around a multi-year downward enrollment trend. 
University system leaders have moved more swiftly this year than during the last chancellor hiring in 2018. The process has been both a sign of the times and an illustration that the pandemic hasn't halted policy issues for the university. 
A search committee zeroed in on Hicswa as a lone finalist. If the committee selects her for the job — which appears likely — Montana University System Regents still need to sign off on the hire. 
She spoke at several virtual meetings with university students and staff and community members Friday. 
"Of course this is a session we would all prefer to have in person," said MUS Deputy Commissioner for Academics, Research, and Student Affairs Brock Tessman, who is leading the search committee.
Hicswa hit common notes in higher education conversations; building ties to industry, improving student retention and graduation rates, and strengthening community relationships. 
She pointed to a CDL program that Northwest College created in response to new regulations for sugar beet haulers, and to an agricultural program that encouraged local producers to get into the turf grass business. 
Hicswa highlighted similarities between Northwest College's student body, as a community college, and MSUB's, which typically skews toward non-traditional students. 
The increase in online instruction spurred by the pandemic could help provide more opportunities for working adults, she said, but universities still need to offer academic support. 
"They key…is keeping those students engaged, so that they don't feel like they're all alone," she said. "This takes a different kind of energy than attending face-to-face."
MSUB, like all Montana universities, reopened its campus this fall. While campuses have recorded positive cases, they've been able to stay open.
"Its important that the university set a good example (for the community) as far as COVID compliance," Hicswa said. 
She applauded the school's strategic plan, saying that while it would likely need tweaks in the future, she had no plans for an overhaul. MSUB has cut some courses and emphasized offerings in higher-demand programs as its struggled with enrollment and budget woes in recent years. 
"I don't plan to come in with a bunch of new initiatives to disrupt the university even more. This university needs to stay the course," she said. 
Northwest College saw enrollment drops in the last few years of Hicswa's tenure, which she attributed to low unemployment rates — a generally accepted correlation in higher education — and then the pandemic. 
The next chancellor will be tasked with turning around MSUB's enrollment drop, which dates back to 2014 and has been slowed but not halted. The COVID-19 pandemic led to enrollment declines across the nation this year as well. 
Hicswa said that ultimately, MSUB needs to be able to convince prospective students that there's value in higher education, and give them the support to finish degree programs. 
"I know that students really want to see workforce-ready educational opportunities, but the liberal arts are really important to teach critical thinking skills," she said. "There's opportunities on both ends."
Be the first to know
Get local news delivered to your inbox!