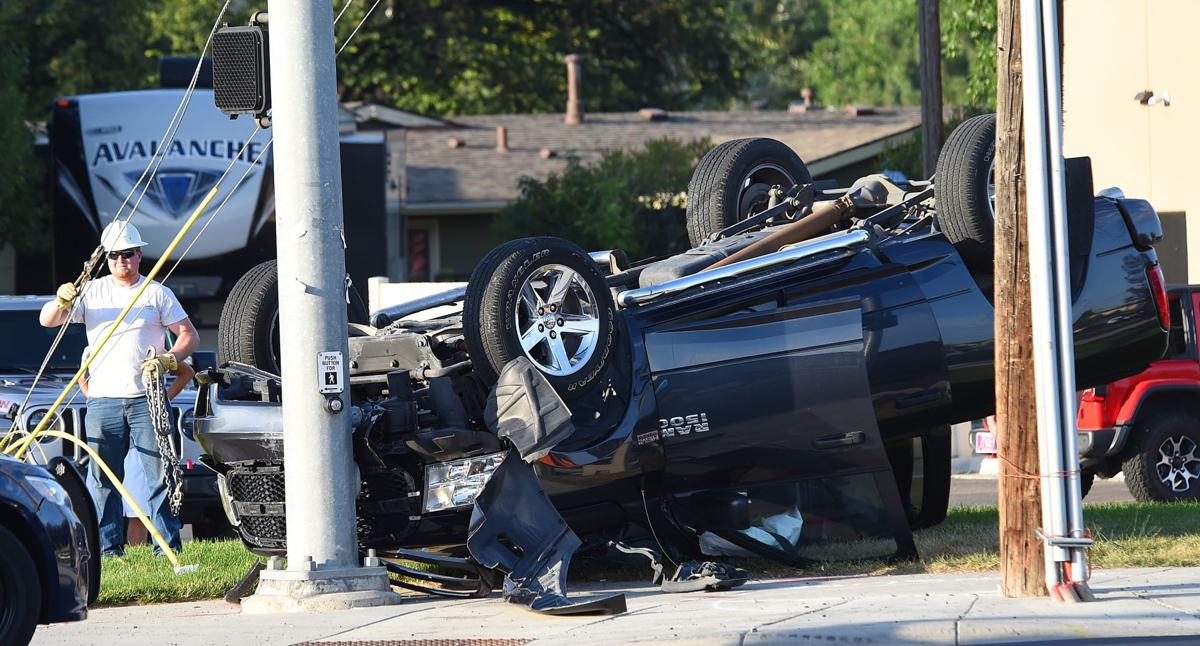 A man was taken to a Billings hospital Wednesday evening after the pickup he was driving hit a power pole and flipped, police said.
Billings police responded around 6:30 p.m. to a reported wreck at 32nd Street West and Central Avenue. It appeared that the Dodge pickup had been traveling south on 32nd Street West when it hit a light pole and rolled onto its roof.
When Officer Jeff Stovall arrived on scene, chest compressions were being performed on the man, he said. American Medical Response transported him to a Billings hospital with unknown injuries. Police did not know the man's age or where he was from. It was unclear what caused the single-vehicle crash.
A NorthWestern Energy truck also responded to the scene to check on the power pole that the pickup struck.
Police partially closed the intersection to traffic while they investigated.
CORRECTION
This story was updated at 9:10 p.m. to correct which agency responded first to the scene. Billings Police Department arrived first, according to a tweet from the department.