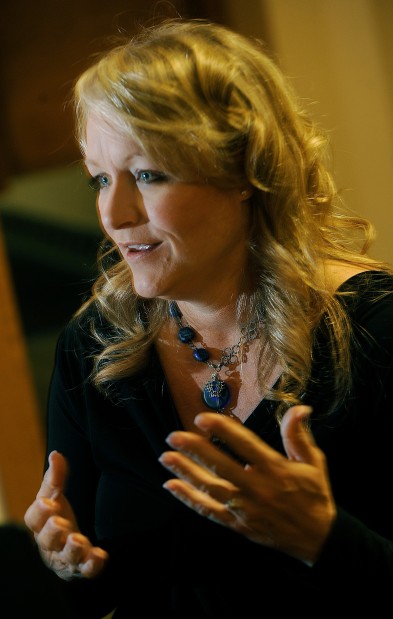 They call it "The Good Kid's High," because it does not involve illicit drugs or alcohol, and straight-A students find it to be an appealing way to attain a brief and pleasurable high.
The pastime, made popular on the Internet, is also referred to as "The Choking Game," "Pass-Out Game" or "Space Monkey."
By any name it can be deadly.
The activity involves intentionally trying to choke oneself or someone else by hand or with a noose to achieve a brief, euphoric state. When you rob your brain of oxygen (asphyxia), you experience a high -- euphoria, dizziness and lowered inhibition -- before you lose consciousness. If the strangulation is prolonged, the result can be death or injury. Between 1995 and 2007, at least 82 deaths were attributed to the game, according to the Centers for Disease Control and Prevention.
In December 2008, the death toll rose to 83 when a pregnant Missoula mother, returning home after a long day's work, discovered her 12-year-old son in a dark house with his chin resting in his belt loop.
The mother's efforts to resuscitate her son failed. Sam LaCroix, a sixth grader, would die later at a Seattle Children's Hospital.
"I had never even heard of the game until I found my son hanging in his closet," said Kirsten Pabst LaCroix, Sam's mother. "In hindsight, there were signs."
Her son excelled in school and enjoyed science, ballet, theater and the arts. He sought adventure and applied to be on "Kid Nation," a reality TV series starring children. As his sixth-grade school year entered the holiday season, Pabst La Croix said he increasingly and aggressively sought privacy by locking his bedroom at night. He complained of headaches and sported dark circles beneath his eyes.
Pabst La Croix was in Billings on Friday to enlighten medical professionals about the game and its potentially deadly consequences. She spoke at the 21st Rocky Mountain Childbirth Conference sponsored by Billings Clinic.
"People need to understand the magnitude of this problem," Pabst La Croix said. "Kids everywhere know about it and nobody wants to talk about it."
Sam was a good kid and Pabst La Croix considers herself a good parent. She consistently monitored her son's Internet activity and saw something about monkeys but she dismissed it, chalking it up to his love of animals. But this fun gone wrong can leave even the best parents questioning where they went wrong.
Kelly Compton, a resource officer at Riverside and Castle Rock middle schools in Billings, said there was one choking incident last year that was precipitated by a television show. The youth was "trying to be cool" by imitating something he had seen on TV.
Resource officers in the school district said they have not received complaints from parents and are not aware of youth playing the game. But they are the first to say that just because they're not hearing about it doesn't mean it's not happening.
This year, one youth in Billings School District 2 died of a choking-related incident called autoerotic asphyxiation. The methods are similar but the outcome different. To make their sexual experience more thrilling, autoerotic asphyxiators masturbate while strangling themselves with cords, ropes, scarves and ties, or they suffocate by sealing their heads in plastic bags.
Pabst LaCroix is polished and poised but a self-described "mess" who said speaking about her son's death does not come naturally. But she feels an obligation to help focus her efforts and attention on people who can help educate others and made a difference.
Be the first to know
Get local news delivered to your inbox!