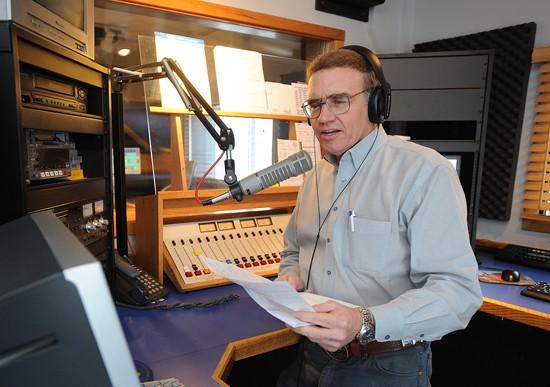 With his trademark "Tell 'em Taylor sent ya," rural radio icon Taylor Brown has sent Montanans just about everywhere a person could go. But federal election laws will soon change Brown's style.
Last week Brown became a Republican candidate for state Senate District 22.
He'll have to curtail his radio and TV appearances, or be prepared to grant equal time to his opponents, under Federal Communications Commission rules about equal media opportunities for political candidates.
Brown owns the Northern Broadcasting System, a regional radio and television network that delivers agricultural programming on 94 radio stations in five Western states. On local television, he's the grinning cowboy in the oversized Stetson telling truck buyers to "tell 'em Taylor Brown sent ya."
Senate District 22 includes portions of Yellowstone, Treasure, Rosebud and Custer counties. How soon Brown is quieted will depend on when or if he's opposed.
The Huntley resident is currently unopposed in the Republican primary. If no one challenges him for the GOP nomination, Brown's twang, tighter than a barbed-wire fence, will remain on the air until the partisan June 3 election. If Brown becomes the Republican nominee, he'll face Democrat incumbent Lane Larson of Lockwood, an electrician, in the general election.
"I haven't looked at the issue real closely, but the Democratic Party is looking into it," Larson said of the equal-time issue. Art Noonan, executive director of the Montana Democratic Party, said his office is eyeing the race closely.
Brown said Monday that he will leave the air as soon as he's opposed, with the exception of some commercial work. The situation isn't new for the Northern Broadcasting System. Its previous owner, former U.S. Sen. Conrad Burns, R-Mont, faced the same dilemma when he ran for office.
"He just went off the air," Brown said of Burns. "But he had been off the air for a while anyway."
Brown said he's more involved in the management of the network these days and doesn't play host to the Northern's many programs like he used to. However, he's on the radio at least once a week and occasionally anchors the network's noon TV report on KTVQ, the local CBS affiliate. Brown has become so synonymous with Northern's programming that people sometimes swear they've heard him do the news when he hasn't.
"It's like Paul Harvey," Brown said. "You ask somebody who did Paul Harvey the other day, they'll say Paul Harvey, but it could have been Fred Thompson. He's filled in for Paul Harvey. It could have been Paul's son," Paul Jr.
A candidate with media ties may not have to go totally silent, however. Generally, a media personality can stay on the air provided his or her broadcasting company keeps track of the candidate's airtime and is prepared to offer equal time to his opponent, said FCC staffers, who declined to speak on the record, saying each case would have to be considered separately. The opponent then has seven days after each broadcast to ask for equal time, they said.
Whether Brown is talking politics on air may not matter, the FCC staffers said. What matters is that listeners recognize his voice and that he's on the air long enough to trigger equal-opportunity laws.
The federal definition of "long enough" isn't very long. For example, a paid commercial appearance longer than 4 seconds by Brown could trigger equal-opportunity requirements, meaning his opponent must have the chance to appear on air for the same duration, at the same price.
"It's kind of sticky for broadcasters because there is, and I'm not sure this is true, but there is an implied advantage to being on the air all the time," said David Rye, a retired Billings TV news anchor and former legislator.
Rye ran for state Senate as a Republican in 1990, defeating Billings incumbent Pat Regan. At the time, Rye worked for KULR-8 television in Billings. He later ran unsuccessfully for Yellowstone County commissioner. For both campaigns, Rye went off the air as soon as he filed for office. He stayed employed as a news writer for the station.
Rye later worked for Brown, who he thinks is so well-known in Billings and Eastern Montana that the Northern Broadcasting System might have to re-record several commercials to minimize Brown's presence.
"Taylor is probably on a third of the Northern Broadcasting System's commercials," Rye said. "Those might have to be cut by another voice."
Ultimately, how quiet Brown becomes is up to his opponents, FCC staffers said. All equal-opportunity investigations are complaint driven.
"You know, he lives in the district and as far as I'm concerned, anybody who'd like to run should," Larson said. "I'd never say anything to discourage or say something opposed to that. That's how the democratic process works."