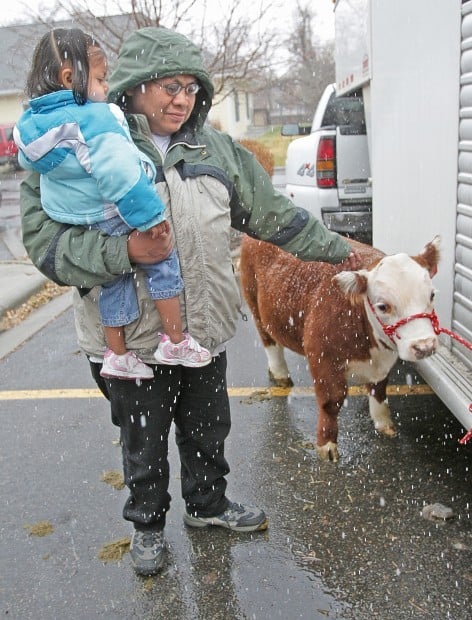 The 2009 Corks & Canvas, "A Night On the Trail," is set for 6 tonight at the White Aspen Ranch on 56th Street West.
This event is designed to support the Billings Ronald McDonald House, which provides comfort and care to hundreds of children and their families being treated in Billings' medical facilities.
Up for auction at tonight's event is a miniature Hereford donated by Jo Young.
"You can raise three of these on the same amount of acreage that you can raise one full-size one on. People who have a family of four or six people, or a neighborhood, and you have anywhere from three to 10 acres, you can raise your own beef. It would be free of hormones and antibiotics that they have to use when they're raising them for commercial beef," said Young.
"They're very sweet-tempered animals and very easy to live with. That's why we have them. We bought them because we're retired. We have about 14 acres and we wanted to have a business and something that could mow all our grass. I raise them and I show them and I raise premium show animals. I brought this steer over here for the fundraiser for the Ronald McDonald House and also get the word out for miniature Herefords."
The Ronald McDonald House fundraiser has a Western theme this year. Call 256-8006 for tickets.