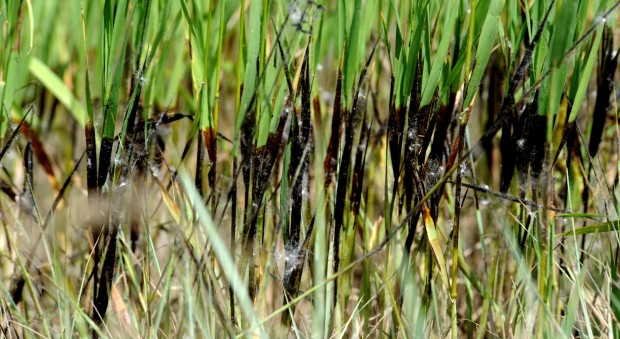 Two boats are scheduled to go out onto shallow waters of the Yellowstone River on Saturday to search for wildlife that may have been affected by last week's oil spill.
In a news release, ExxonMobil said it is working with representatives of International Bird Rescue, U.S. Fish and Wildlife Service and Montana Fish, Wildlife and Parks to survey the area for impacts to wildlife. An ExxonMobile pipeline under the riverbed east of Laurel ruptured on July 1, spilling an estimated 42,000 gallons of crude oil into the Yellowstone.
On Thursday, International Bird Rescue collected a toad on a landowner's property, Exxon said. The toad was cleaned on site and released, bringing the total number of treated wildlife to two. A garter snake was treated and released on Wednesday.
You have free articles remaining.
In addition, several lightly oiled birds were observed, but none required capture or cleaning. U.S. Fish and Wildlife Service will be performing aerial flights looking for soiled birds, Exxon said.
Exxon said that more than 500 people are now involved in the response and cleanup effort, with close to 400 people working along the river on Friday.
More than 9,000 feet of boom and almost 160,000 absorbent pads have been used to clean up oil adjacent to the river. Twenty boats are available for deployment on the river when conditions permit.
Exxon said it has received 263 calls from the community and is responding to approximately 85 claims related to property, agriculture and health. More than 100 calls have been from people offering volunteer help.
Exxon's community information hotline is 888-382-0043. To report issues with wildlife, call 800-259-0596.