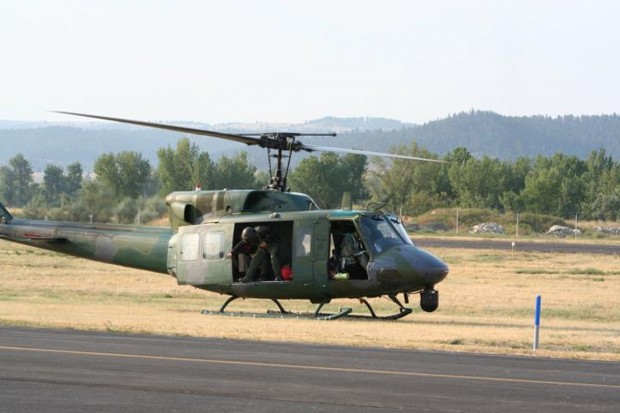 The Stillwater County Search and Rescue team on Tuesday afternoon rescued a stranded hiker between Granite Peak and Tempest Mountain in the Beartooth Mountains.
Crystal Arnold, vice president of the team, said they first heard word of the 28-year-old Missoula-area hiker at around noon Monday. At about 10:45 a.m. Tuesday, crews dropped nearby from a helicopter were able to hike in to the man. They loaded him up and carried him a ways downhill, to an area where a helicopter could land.
"At 11,000 feet (in altitude), everything takes a little longer than you plan for," Arnold said. She said the man was flown to St. Vincent Healthcare in Billings and was in fair to good condition.
A helicopter crew from Malmstrom Air Force Base in Great Falls assisted.
Another hiker called 911 as soon as getting cellphone service. It's believed the 28-year-old suffered from either high-altitude sickness or has issues with blood sugar.
"We had people on the trail by horse and ground and a helicopter and couldn't get to where he was," Arnold said. "They tried to land in several different locations, ran low on fuel, had to go refuel and could not get to him before dark" on Monday.