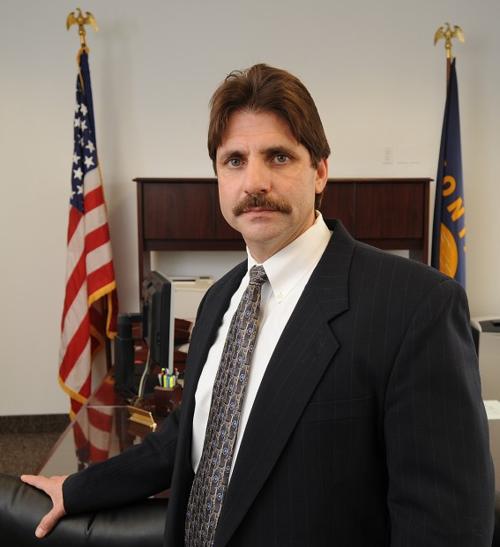 It's the last place that Lisa Blomquist thought she would be.
With nearly 20 years as an employee with the U.S. Postal Service, retirement options were just on the horizon.
Unfortunately, things don't always go as planned.
Blomquist learned Thursday morning that not only her position but the jobs of about 40 others would be eliminated in an effort to cut costs.
Most of the employees whose jobs were eliminated have been employed by USPS for between 20 and 35 years.
"As an employee that is impacted, you have to stay positive — you have to," said Blomquist, the manager of consumer affairs and claims for the Big Sky District. "I think that is just paramount. But that's the self-talk I'm giving myself."
The USPS Big Sky District where Blomquist works is being closed, along with six other districts nationwide. The annoucement was made Thursday.
The closures will save the USPS about $750 million.
"It makes it a leaner, more responsive, less-bureaucracy and less-costly organization," said Big Sky District Manager John DiPeri.
He said the cuts won't be felt by customers.
"We are hoping that it is seamless to customers," DiPeri said.
DiPeri first learned of the office closure at a meeting in Chicago on Wednesday. He shared the news with his staff the next morning.
It struck him on an even more personal level. His job is being eliminated with the rest of the district's managerial and administrative support staff. DiPeri has been with the USPS for 30 years.
"Everybody knew the company was going through reorganization, and everyone knew on this last week that they were going to make an announcement," DiPeri said. "Everyone was in anticipation of it and knew some districts were closing. We were just keeping our fingers crossed that Big Sky wouldn't be one of them."
The news drew mixed emotions from the staff.
"I was sitting in the room with about 50 people, 40 of them having their jobs basically consolidated," said Billings Postmaster Todd Snyder. "It was pretty interesting to see how the human reacts — the different paths people take."
Snyder's job is not being eliminated, but it will be changing with the closure of the district office. DiPeri said he will take on more responsibilities, but isn't sure exactly what yet.
Things are still uncertain for everyone. The affected staff meets regularly for question-and-answer sessions, including one on Monday.
The sessions outline options for employees, including early retirement incentive programs and other job options within USPS.
"Because the new district is going to take over so much territory, there were jobs over there eliminated and new ones created so they could handle the territory," DiPeri said. "We are just learning what the structure is going to be like and the potential opportunity for some of the folks to go to the Dakotas who are working here."
The Dakota District Office is located in Sioux Falls.
Blomquist is hoping to get one of the company's vacant positions. She said she's invested too much time with the company to start over.
"This is still a very sensitive issue and sad that we are working through this, but I do have confidence that we will be placed in positions that match our job skills," Blomquist said. "I feel fortunate that we have that option."
With her children grown and her husband willing to relocate, Blomquist said she'll take any job she can find — even if it's out of state. She'll still plan on returning once she officially retires.
"I'm a Montana girl," Blomquist said. "I will definitely be coming back to my treasured state."