Within a 50-minute span, police say 41-year-old Ryan McElmury created 10 crime scenes, stole five vehicles — three at gunpoint — and faced gunshots from officers from three agencies.
"This was akin to a Hollywood action movie," St. John said during a press conference Tuesday morning. "But it's not. This is serious."
Those on leave include two Billings Police Department officers, a Montana Highway Patrol trooper and a Yellowstone County Sheriff's Office deputy.
On Tuesday, St. John led a press conference that included MHP Capt. Keith Edgell and Yellowstone County Sheriff Mike Linder.
At about 10:12 p.m. Monday, Billings police responded to a burglary alarm at Performance Auto off of Laurel Road. Two men had broken out a window and were inside the business, St. John said.
When officers confronted the men, Jason Ebarb, 42, complied and was arrested.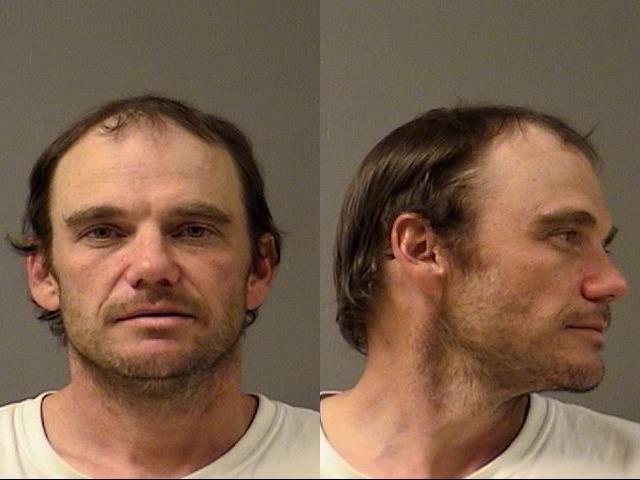 St. John said the other man, McElmury, would have faced something like a burglary charge for the break-in. Instead, he ran.
As more officers were called to the scene, McElmury shot out the window of another nearby building and stole a Ford pickup, which had the keys inside, St. John said. He drove onto Simpson Street as an officer filed in behind.
St. John said McElmury made a U-turn and drove at the BPD officer, Nathan Contreraz, who fired his gun as McElmury drove past.
"The investigation has not yet determined Contreraz's position, i.e. in the car, out of it, or if McElmury fired shots on the way by," St. John said.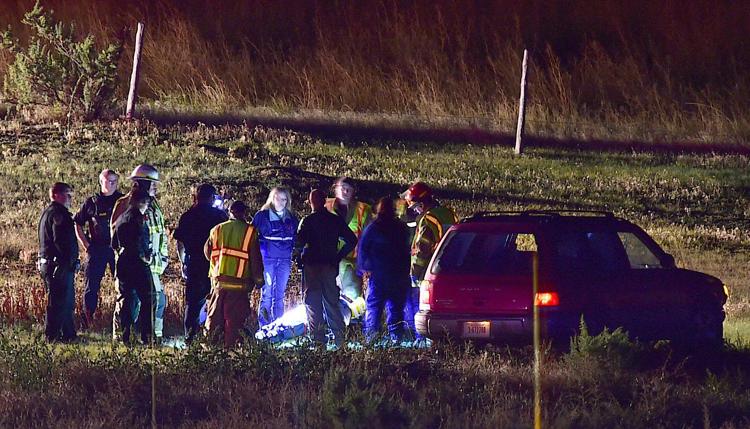 Bullets broke the window on Contreraz's squad car and pierced nearby homes, and St. John said investigators are still determining the origin of those.
McElmury drove the stolen pickup on Laurel Road to King Avenue West. St. John said officers reported hearing gunshots along the way.
McElmury made it out to 54th Street West and King, where he entered a New Day social services building, brandished the gun and demanded car keys from a woman, St. John said. From there, he left and broke into another house and again confronted a resident at gunpoint, demanding car keys.
He got into a Chevrolet Avalanche in the garage and drove it out through the door, St. John said. Officers continued the chase.
The pursuit went up to Rimrock Road and then south on Shiloh Road in the wrong lane, St. John said. Police got McElmury to drive over spike strips at the Grand Avenue intersection. But he kept going and drove at two vehicles, trying to get them to stop. The second vehicle did.
You have free articles remaining.
Keep reading for FREE!
Enjoy more articles by signing up or logging in. No credit card required.
"He gets out of the Avalanche and into the passenger side of the stopped car and forced that driver out at gunpoint," St. John said. "That was a Chevy Suburban."
The pursuit continued onto Interstate 90, and police again used spike strips at the North 27th Street exit. McElmury continued and took the Lockwood exit.
At the Town Pump gas station near that exit, St. John said McElmury tried and failed to steal one car before moving onto another car. The latter was a Nissan Pathfinder owned by a woman who was pumping gas.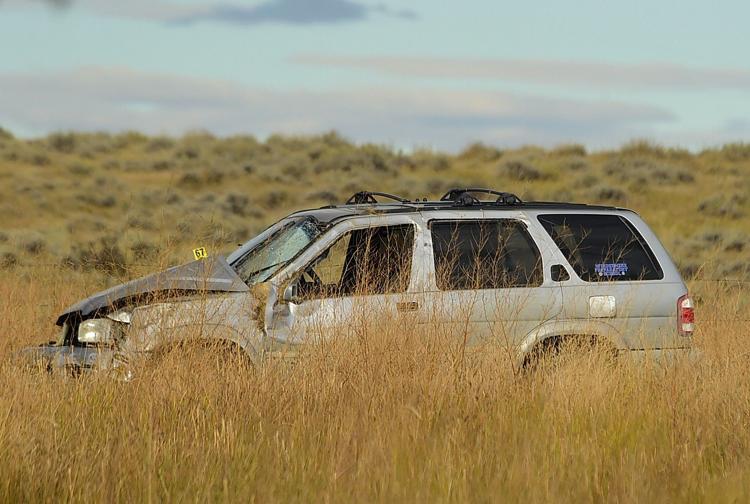 The pursuit then went back into Billings on Main Street. There, MHP troopers and sheriff's deputies joined as the chase went onto U.S. 87 toward Roundup.
Then McElmury tried to turn onto Doyle Road, about eight miles north of town.
"However, his speed is too fast and he rolls the vehicle," St. John said.
McElmury ran and was able to start and steal another vehicle, St. John said. He drove at the officers, three of whom fired at the car, St. John said.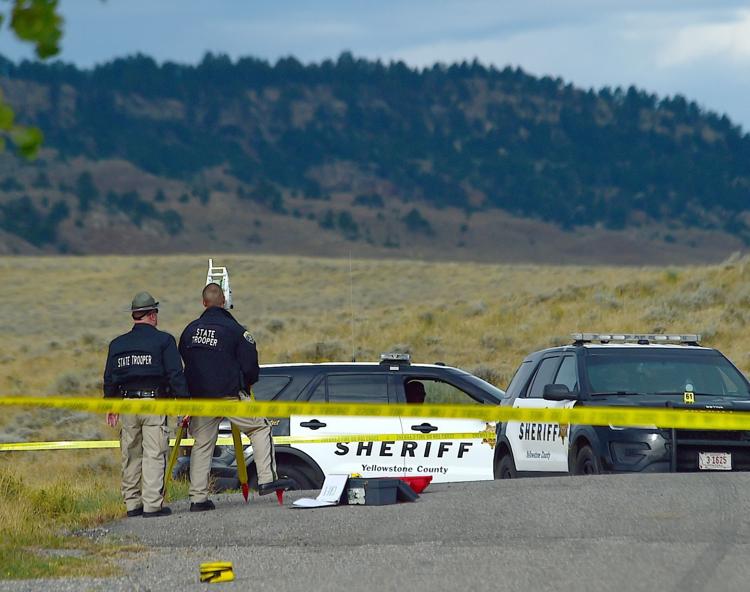 After that, McElmury surrendered.
"No officers were injured and it appears that McElmury had some minor injuries to his head and hand," St. John said. "It is unknown when those took place."
Officers recovered a handgun, which St. John said fell out of the Pathfinder when it rolled on Doyle Road. McElmury had two pistol magazines on him when officers arrested him.
Police could not immediately confirm whether McElmury's injuries were from shots fired by officers, from the vehicle rollover or from the pursuit, according to BPD Lt. Brandon Wooley.
Wooley said McElmury would initially be charged with burglary but that the Yellowstone County Attorney's Office might add charges as the investigation continues.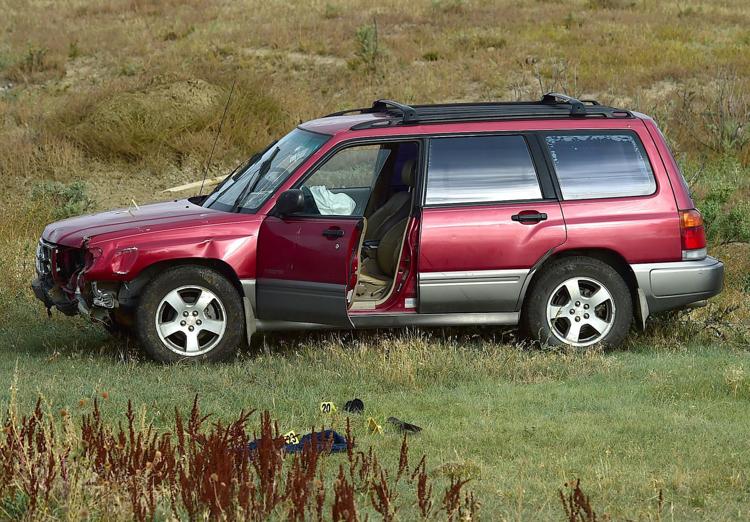 St. John said that they found no notable criminal history for McElmury in Billings, but he has "extensive drug history" out of Wyoming.
Law enforcement planned to meet with Yellowstone County prosecutors to determine charges. McElmury was treated for his injuries and then taken to the Yellowstone County Detention Center.
St. John credited the mutual aid of law enforcement agencies with the outcome of the crime spree.
"It is beyond belief that no one was hurt or killed during this incident, to include McElmury," he said.