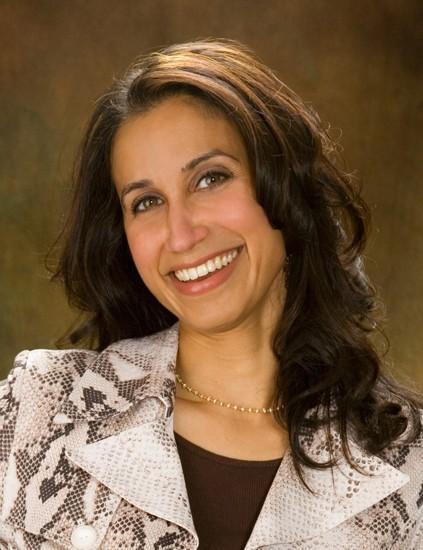 When Priyanka Bhakta, 41/2, was diagnosed with leukemia, her mother, Leela Rao, had every reason to hope for a successful recovery. But Priyanka - meaning "dearest one" - did not survive.
Today, Rao has transformed her loss into the Priyanka Foundation, through which she hopes to ease the lives of ill children in India and beyond.
Rao, a native of India but a longtime resident of Minneapolis, spoke Wednesday to a meeting of the Billings Committee on Foreign Relations at the Crowne Plaza. Rao's presentations include information on a health care program in India, where more than 2 million farmers receive coverage for 5 rupees - or 11 cents - per month. Based on the idea that a huge pool of insured pay a minimal fee to cover the very few who require care, she said there's much to be learned from one culture to the next.
"My whole goal is to showcase, globally, how to make health care affordable to the poor," she said. "The geography is a challenge, but if you can dream it, you can do it."
Inspired by her experience, Rao helped launch Priyanka Child Life Services program at the Manipal Hospital in Bangalore, India. Child Life Services, which provides fun activities and services for children entering the hospital or undergoing treatment, was such a source of joy and comfort for Priyanka and her family at the Children's Hospital in Minneapolis that Rao was determined to "go global" with the service.
"They (Child Life staff) took your day-to-day life and made going to the hospital a fun visit," she said. "They make the hospital as close to what the child would live on the outside."
That's not, however, what Rao and Priyanka found during a trip to India in 2001. On a visit to distribute toys at a hospital for the poor, they discovered young patients who were terrified of their surroundings.
"With this in mind, Priyanka and I decided that we would start a Child Life Center in India, once she grew up," Rao said.
But Priyanka did not grow up. She died on Aug. 25, 2003, at age 81/2 from complications during a bone marrow transplant to treat acute myelogenous leukemia. Before her death, however, Priyanka started a "cottage industry" that may eventually help fund the foundation that bears her name. The young girl spent the last few months of her life making beaded lanyards and bracelets for the doctors who cared for her. She was saving her profits to buy herself a laptop computer but died with $320 in her cash register at her bedside.
Rao is relaunching the business Lanyards with Love and will donate 50 percent of the profits toward promoting Child Life Services in India and 50 percent to research.
The introduction of Child Life at Manipal Hospital was not the first medical link between Bangalore and Minnesota. The University of Minnesota had worked in conjunction with the Indian hospital to introduce stem cell and heart programs there. So when Rao proposed the expansion of the Child Life program, Manipal Hospital CEO R. Basil and Chief of Operations Dr. Nagendra Swamy welcomed it.
"It's been slow taking off in India," Rao said. "There've been many hiccups and hurdles, mainly lack of awareness and cultural differences. But you don't stop. The ultimate goal - the return - is priceless. Failure has not been an option."
The program is only one small piece in what Rao sees as the potential for sharing the best of health care expertise around the world. Already, there are consulting and monitoring programs to keep health care professionals abreast of the latest techniques in medicine. Likewise, she pointed out, telecommunications can now link patients with physicians on the other side of the world for around-the-clock access to medical care.
"That is the benefit of the world being flat," she said.