When Scott Anderson walks through the Career Center, he raves about the building's specialized classes and tight-knit atmosphere. But he'll also point out where upgrades are needed. 
The principal recently took planners involved with revising a facilities master plan for the entire district for a tour through the building, looking at how facilities were suited to educational programs. 
"I pointed out about everything," he said. "It's a 1975 building that really is not designed for current technical education opportunities."
Anderson, a former Senior High principal and district-level official, is well-suited to see the larger picture in the master plan, which encompasses not only his building but all of School District 2's facilities. 
"We're definitely about as tight as this building can get," he said. "We're all the same, everyone's getting stretched now. We've addressed that at the elementary and middle school. Now we need to look at addressing that at the high school."
The Career Center had already been edging into the district spotlight before master plan work.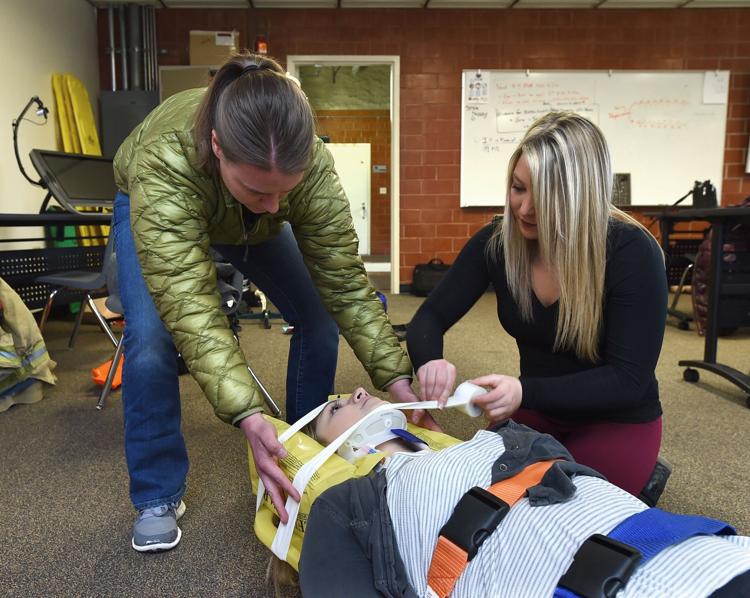 Last school year, SD2 opened some programs up to freshmen and sophomores, boosting enrollment at the building usually attended by upperclassmen. The district wanted to introduce more students into specialized electives offered at the school earlier, and the move also created a valve for enrollment at the three main high schools.
About 530 students attend the Career Center in the morning and about 570 attend in the afternoon this fall. That's not including the scores of children who attend the Career Center's preschool, which functions as a real-world lab for students studying early childhood. 
Accommodating more, and younger, students involved offering more traditional core classes to pair with electives, which creates a larger demand for basic classroom space. Specialized facilities, like welding bays and electrical systems, also need work. 
"We trip breakers, and a lot of stuff we have takes some power," Anderson said.
District officials have also floated further changes to the structure of the career center, like adding even more younger students, trying to develop more internship tracks, more tightly integrating the school with next door's City College — even the possibility of making it a self-contained high school.
Anderson said that vision is key to any renovations: "It depends on what our purpose is, how many students we serve."
Deferred maintenance
Far from the giant scissors of new-school ribbon cuttings, millions of dollars from 2013's $122 million bond fixed boilers, replaced windows and tiled new floors in elementary and middle schools across the district.
At high schools, there are similar projects to chip away at, and some that require more effort.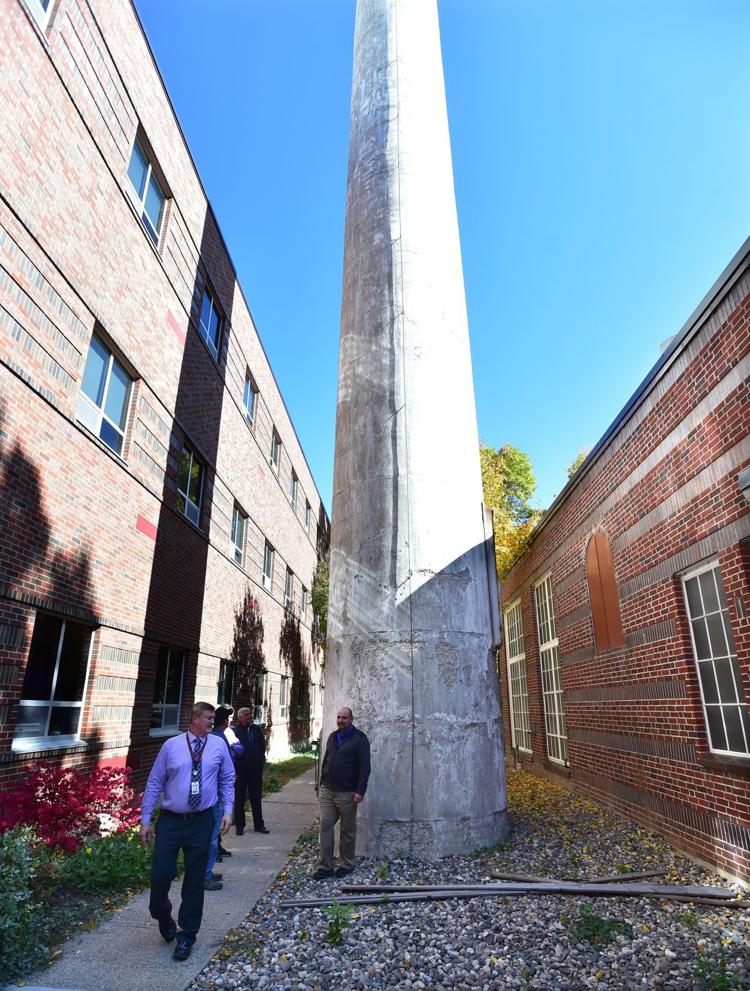 The iconic smokestack that sits inside Senior High School is literally chipping away. The concrete structure, obsolete since the school went to a new boiler system, is eroding.
"That's a need," said Principal Jeff Uhren, advocating for its removal.
He's got other needs, like a floor in Senior's secondary gym that can't be sanded down any further; nails are already poking out. Then there are things like the remaining old boiler that heats the building in conjunction with new systems and needs daily maintenance. 
For Principal Jeff Uhren, that's a want. Maintenance time could be better spent, and over time a new boiler would save money. But it's not a pressing need.
The oldest high school might have more needs, but it's not alone. And outside of immediate facility issues, there are questions of equity; do students at different schools have access to similar facilities?
School equity
If you want to pump iron at Senior High, expect to be crowded. Platforms are stacked within inches of each other in a long, narrow room that appears hastily walled off from Senior's auxiliary gym. The chicken wire ceiling keeps out errant volleyballs or basketballs.
You have free articles remaining.
West has the best weight room in the district, and Skyview's is even smaller than Senior's.
Getting ripped is hardly the primary mission of schools, but the athletic facilities offer a succinct example of how opportunities vary across schools.
Black is quick to note the cramped weight room, but "otherwise, we're probably ahead of the game."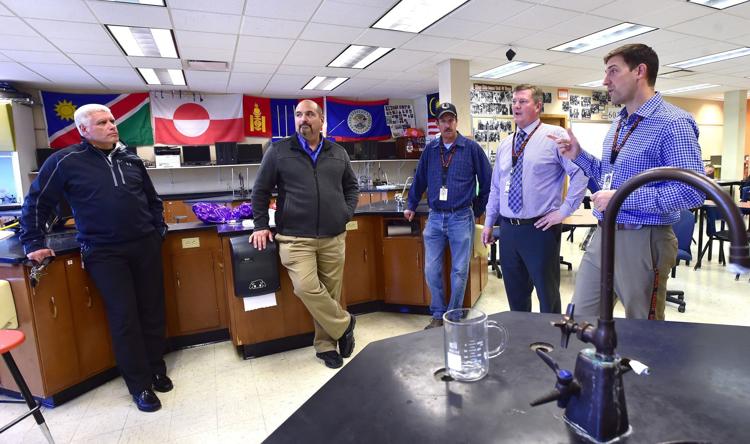 There are things like the science labs, which at 30 years old could be better, but Black knows things are relative to the other two high schools.
"With what they've got going, we look really good."
Equity among schools has been a major push under Bouck, who emphasized trying to offer more of the same classes at different schools. But there are hurdles, like teacher certification for specialized classes, and facilities.
Basic facilities upgrades like air conditioning — which is patch-worked across district high schools — has been shown to impact student learning. 
The Career Center also ties in. While students from each of the high schools technically have equal access to the building, it doesn't play out in practice. West, the closest school to the facility, sends the most students. Senior, next closest, sends the second most. Skyview, the farthest away, sends the least.
"How do we address the needs of all students when that facility is … way out there?" said trustee Janna Hafer at a recent facilities meeting. "That is really a problem."
District officials have floated the idea of spinning off some popular programs at the Career Center into main high schools.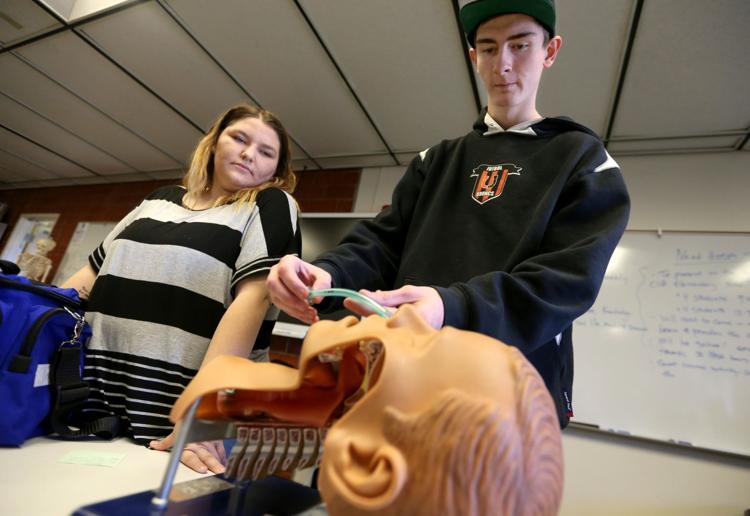 "The ones that we're looking at are the biomedical and the engineering program," said Black. "Facilities-wise, it wouldn't be such a stretch."
But it still requires some stretch. Extra classrooms with appropriate facilities need to be found, plus teachers that are qualified to teach the specialized electives.
Looking forward
In some ways, what goes around has come around. In 2013, Bouck was a new superintendent, and the facilities plan was new. The bond passage was historic for the district, and levies to support operating expenses have been hit-and-miss since.
Billings voters can likely expect some kind of bond as a result of the facilities update — something for high schools, Bouck said.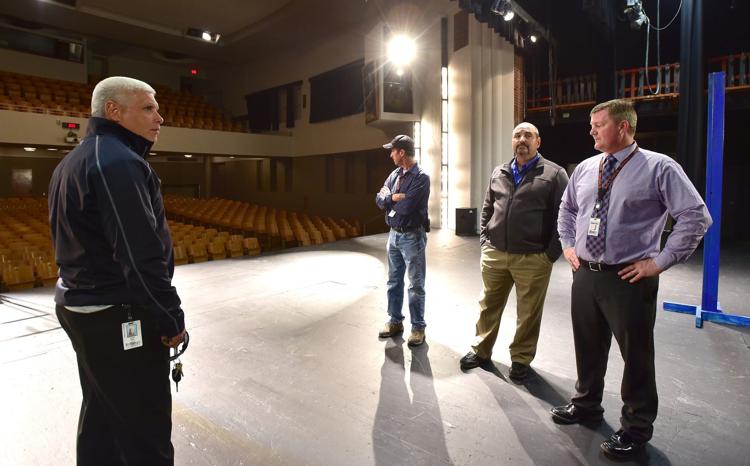 Hafer said the district should take heart from the success of 2013's bond victory and aim big.
"I don't think it hurts to dream," she said.
Uhren, the senior high principal, countered.
"I think we've been dreaming for a lot of years. Dreams are turning into serious needs."