Billings public schools have intensified enforcement of an existing policy that prohibits pets other than service animals in classrooms this school year. 
Superintendent Greg Upham said the move was sparked by several teachers bringing pets into school that weren't service animals. The policy exists because of concerns about student safety, like allergy issues. 
But amid that trend, one school is barking up the right tree. 
West High will have a licensed therapy dog at school regularly during the school year. The dog — Sky, owned by a school librarian — is in the process of getting certified.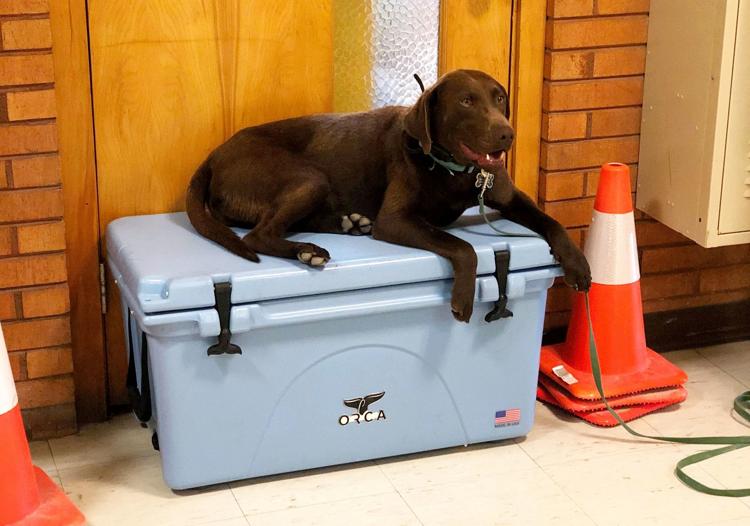 "Therapy dogs have a calming force within a school," said West principal Kelly Hornby. "I've seen dogs work in that venue very well, with a variety of aged kids."
A 2017 review of research found that therapy dogs were associated with several positive outcomes in schools, from preschools to high schools. Students not only made social and emotional gains, but also improved reading, language, and motor skills. 
This isn't the first time that West brought in a therapy dog. The library coordinated grant-funded visits in previous years during finals week to help students unwind amid stressful testing. During a round of testing in 2017, 280 students visited the very good dogs. 
You have free articles remaining.
Keep reading for FREE!
Enjoy more articles by signing up or logging in. No credit card required.
"It's just tough to be a kid right now," Hornby said. "We have a lot of social influences, we have testing … vaping, addiction."
If nothing else, the dogs might help students feel more welcomed at school — "just to have another outlet for students to connect with and feel comfortable coming to school," Hornby said. 
Part of the reason SD2 cracked down on non-certified animals was concern about allergies and safety. 
For past trips to West, the certified therapy dogs stayed on leashes, and students were given allergy warnings. Handlers brought sanitizing wipes and lint rollers.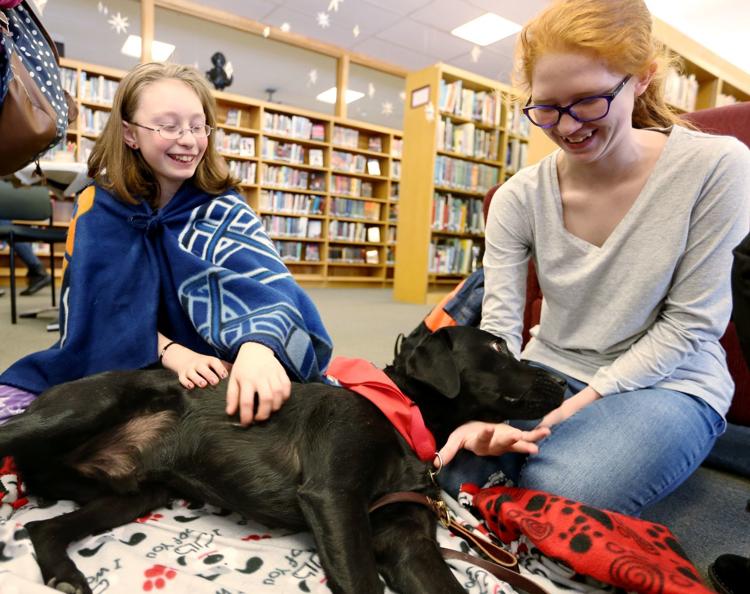 Upham said when service animals are used in accordance with district policy, things work "extremely well."
In reality, the policy excludes therapy dogs, noting that dogs whose "sole function is to provide comfort or emotional support do not qualify as service animals under ADA (the Americans with Disabilities Act)."
However, Hornby said West worked out any policy issues with the therapy dog. 
The plan isn't for Sky to just hang out in the library, but rather to be available for students on a regular basis when they're dealing with high-stress situations.