Examining tree rings, pollen, charcoal and ancient ice for clues, Cathy Whitlock and her colleagues who wrote the 2017 Montana Climate Assessment have published a blueprint for what impacts changing climate could have on agriculture, water and wildfires.
Whitlock, an earth sciences professor at Montana State University recently elected to the U.S. Academy of Sciences, spoke Thursday evening to a full house at the Billings Public Library.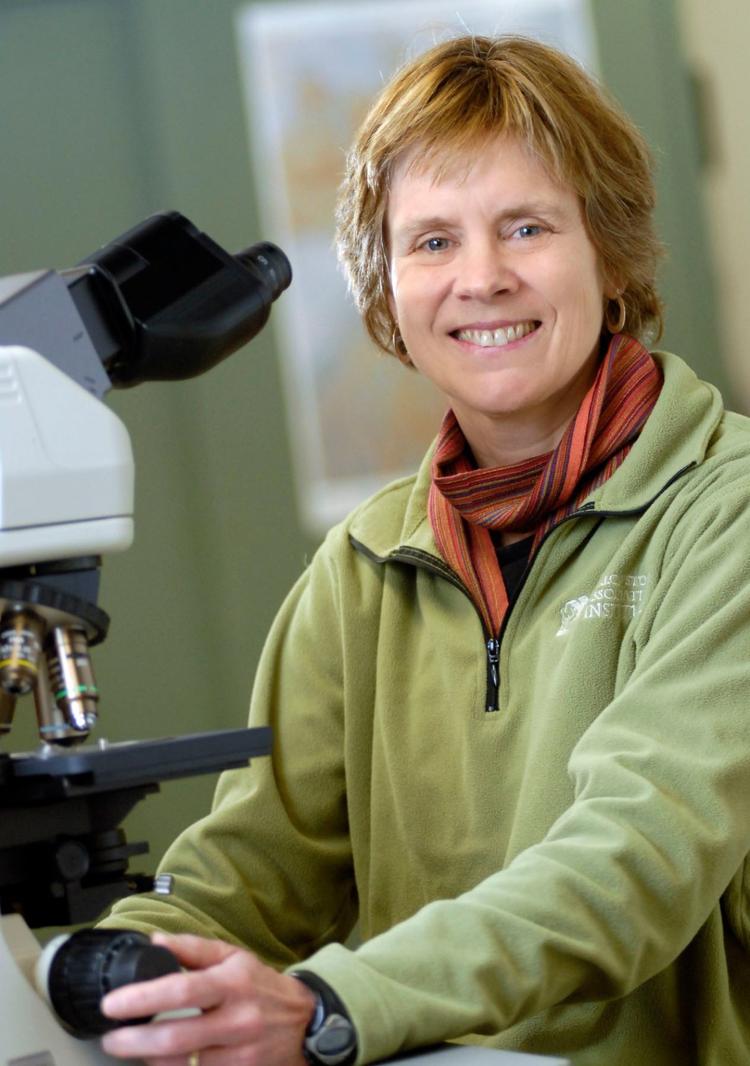 The National Science Foundation paid for the assessment, but it was Montana's Constitution that authorized it. "Our constitution guarantees our right to a clean and healthful environment," she said. "We felt empowered by our constitution to do this."
Montanans didn't want "a phone book of a report," she said. "They wanted a website, and no other state assessment does that."
Since 1950, Montana temperatures have warmed 2.7 degrees, the fastest in the nation. Whitlock thinks that's related to how many miles the state is from the Pacific Ocean, which moderates temperatures in states with coastlines.
The amount of precipitation "is up and down" over the past 60 years or so, she said, but largely unchanged.
Over the lifetime of most of the people gathered Thursday in the library's Royal Johnson Community Room, Montana's growing season has been extended by 12 days.
Snowpack runoff now occurs about two weeks sooner than it did in 1950. That in turn decreases the amount of water that farmers and ranchers have for crops that need late-season watering to flourish, such as hay, sugar beets and malt barley.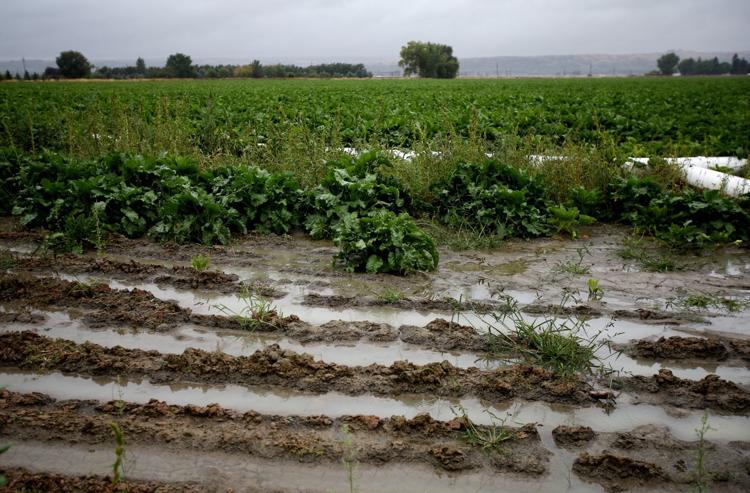 Dryland crops are also vulnerable to climate change consequences, she said.
You have free articles remaining.
"If we don't have a long enough spring, we won't be able to grow spring wheat," Whitlock said. "Winter wheat is now not as prized, because winters are getting warmer."
Stock growers told her last summer's warm nights stressed their cattle. Cheatgrass and other invasive species "will do well with these (climate change) projections," she said.
But it's not all bad news.
"We can now grow crops we never considered," she said. "We have a great cantaloupe crop around Missoula. They are delicious. Why? It's warmer now. That's a climate change opportunity."
Warmer climate allows trees to establish and grow, if there's enough water.
But that could be bad news for the number of trees prone to insect disease and to the West's expanding fire season, now seven months long when it used to be five. Only one year removed from one of the most difficult fire seasons in recent memory, the fire potential this summer is above normal, she said.
"The fire problem is not going to go away, and we can't log our way out of it," she said. "We need to do more community planning (within the wildland urban interface) and accept that wildfires will be part of our future."
Not only should climate change be part of routine decision-making among government officials at all levels, "it should be part of every topic we are thinking about," she said. One example: "We should incorporate resilience into our infrastructure, like this (LEED certified) building, which is splendid."
"We should also be thinking about the vulnerable, the poor, the remote," she said. "Montana didn't cause climate change, but we're going to be impacted."
Whitlock and report co-authors have talked to about 3,000 people at 25 events since publishing the assessment last fall. Most conversations, she said, have been around water and water storage, flood and drought, wildfire response, livestock and crop decisions, economic implications and health considerations.
"My goal is to tell you the best science we have," she told the crowd, "and we should start having a conversation about what it means for us."