ROUNDUP — Here in Musselshell County, when the Signal Peak coal mine takes a hit, the rest of the community feels the pain.
The coal mine 20 miles south of town is, by far, the county's largest taxpayer, supplying 36.3 percent of revenue collected last year. So when the mine's owners announced big cutbacks five months ago during the downturn in coal, local officials began bracing for impact.
"Our economy is pulled by one horse," Musselshell County Commissioner Robert Goffena said during a recent meeting.
Musselshell County commissioners are preparing for a $300,000 shortfall for this year's budget, largely because of a projected loss of tax revenue from coal gross proceeds. This is the tax that coal companies pay their local counties, school district and state government.
Last year, Signal Peak paid $1.75 million in coal gross proceeds taxes, split among the county, schools and the state. Musselshell County's share was the largest at $771,680.
Those dollars help pay for law enforcement, county roads, the hospital, court system and other services.
The payments would've been higher but for a 2011 state law signed by former Gov. Brian Schweitzer cutting those coal taxes in half for 10 years.
The mine paid an additional $1.7 million in property taxes.The company has also been a major supporter of infrastructure and community projects through the Signal Peak Community Foundation.
A likely drop in tax revenue comes at a bad time for Musselshell County and Roundup, which desperately needs to improve infrastructure and other services.
The city is in the middle of a $9 million project to replace underground water pipes, which are rusted and stain the tapwater brown. The school district is paying voter-approved bonds for both a new elementary school and improvements to the high school.
The county's only hospital, Roundup Memorial Hospital, needs new equipment to keep up with changing technology in the medical world.
"We have a lot of infrastructure needs," said Amy Angel, Musselshell County's accountant and an elected Roundup school board member.
In December, officials at Signal Peak announced they were laying off 66 miners and cutting back annual production about 30 percent from 8 million tons in 2015 to about 5.5 million tons this year.
The company blamed low demand both domestically and in export markets. Cheap, abundant natural gas has undercut coal companies nationwide, including in Midwestern states where Signal Peak sells most of its coal. Two of the country's largest coal companies, Arch Coal and Peabody Energy, have declared bankruptcy this year.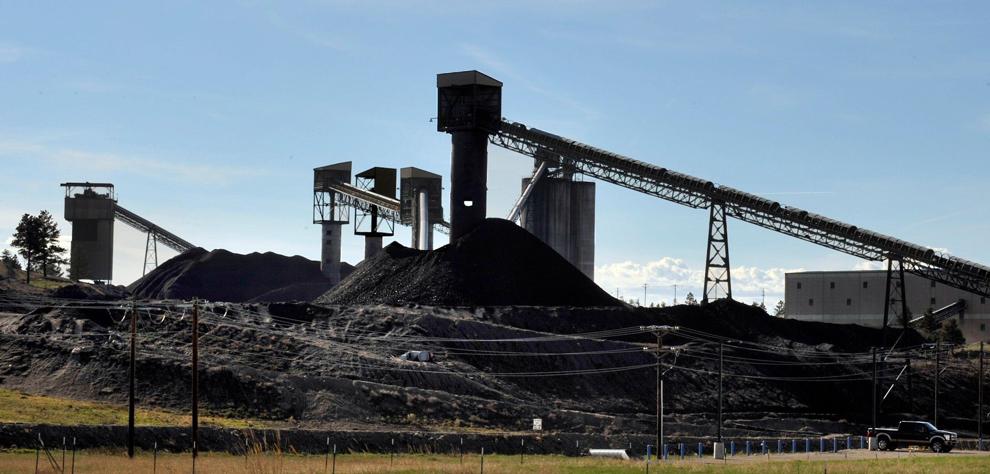 Nicole Borner, Musselshell County's newest commissioner, said people are worried Signal Peak won't recover, forcing workers to leave town to find other jobs.
"Part of the desperation our community is feeling is that we don't have anything to replace" Signal Peak, she said.
Ups and downs
Signal Peak is owned by Ohio-based utility FirstEnergy, Boich Companies and Gunvor Group Ltd. The company now has 237 employees, and mining wages are among the highest in the region.
The mine has had its ups and downs for more than a century. Cattle ranchers began extracting coal from the Bull Mountain outcrops in the 1880s, and a company called Republic Mining Co. opened the first mine in 1907.
Coal mining hit its peak in the 1940s and '50s, and Roundup and neighboring Klein became bustling rural communities. Then oil struck, trains converted from coal power to diesel engines and commercial Bull Mountain mining languished for decades.
Activity restarted briefly in the mid-1990s when Mountain Inc., owned by Tennessee businessman John Baugues Jr., leased a mining permit from a division of Burlington Resources, a former railroad subsidiary now owned by ConocoPhillips.
Mountain Inc. ran into a multitude of problems with state and federal regulators, its landlords and lawsuits, and Montana officials revoked its mining permit in 1998, a first in state history.
The mine was resurrected yet again in the 2000s, following a successful 2001 effort by state Rep. Alan Olson, R-Roundup, to pass legislation to revive the dead permit and spare a new mine developer millions.
In 2004, mining resumed in the Bull Mountains, this time by a company called BMP Investments Inc. Majority shares were sold a year later to a Connecticut investment firm, and the mine's owners were sued in 2006 by creditors for falling behind on loans.
In 2007, the Bull Mountain mine again went idle when 50 workers were laid off. FirstEnergy and Boich bought the mine a year later and announced big plans to invest $400 million to $450 million to expand the longwall mine.
The mine performed well until recent years, when coal prices began to plummet.
Last fall, the Montana Department of Environmental Quality rejected a Signal Peak proposal to roughly double the mine. Agency officials said the mine had not properly analyzed potential harm to groundwater for neighboring homes and ranches.
The mine struck a deal with the DEQ and the Montana Environmental Information Center early this year to extend the agency's analysis and keep the mine running.
In February, FirstEnergy officials took a $362 million writedown on the mine, essentially declaring the value of its stake worthless. FirstEnergy owns one-third of the mine.
Signal Peak officials have said they are planning no additional layoffs or production cutbacks this year.
'On the edge'
A big tax hike would be tough for for most citizens in Roundup to swallow.
During a recent lunch break at the popular Busy Bee restaurant in town, home remodeler Sam Dodson said he expects he and other taxpayers will just have to take it.
"Somebody's got to make up the school taxes," Dodson said.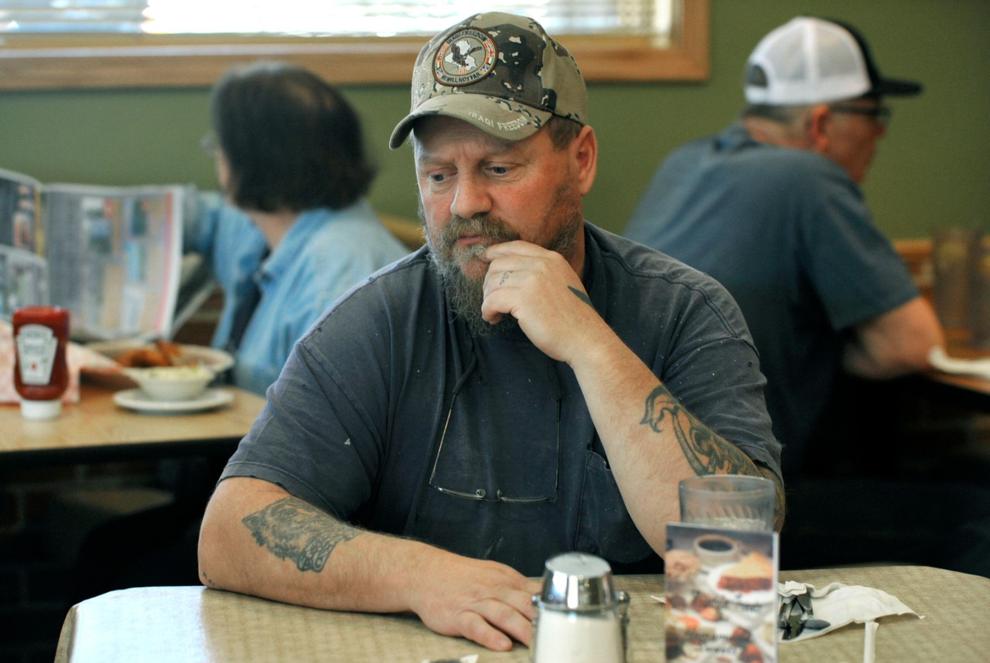 He's referring to a 2014 bond election, when Roundup voters approved two measures worth $9.8 million. One is paying for a new elementary school to replace the 103-year-old Roundup Central School, which will open this fall, and the other funded improvements to Roundup High School.
Voters had rejected similar bond measures three separate times.
Chad Sealey, superintendent of Roundup schools, said bond payments were factored before cutbacks at the coal mine. The district likely won't feel the impact until next year's budget cycle, he said.
Signal Peak paid $385,840 last year to the school in coal gross proceeds taxes.
Sealey, a Roundup High School graduate who came back to town eight years ago, said taxpayers had feared the costs before the bonds were approved but are getting used to it.
"I'm an optimist. I know a lot of this work depended on the mine's tax base and the number of employees there. But I've kind of seen a revising (of) people's ideas since the school bond passed. They're paying the first year of taxes, and it wasn't as bad as they thought it would be," he said.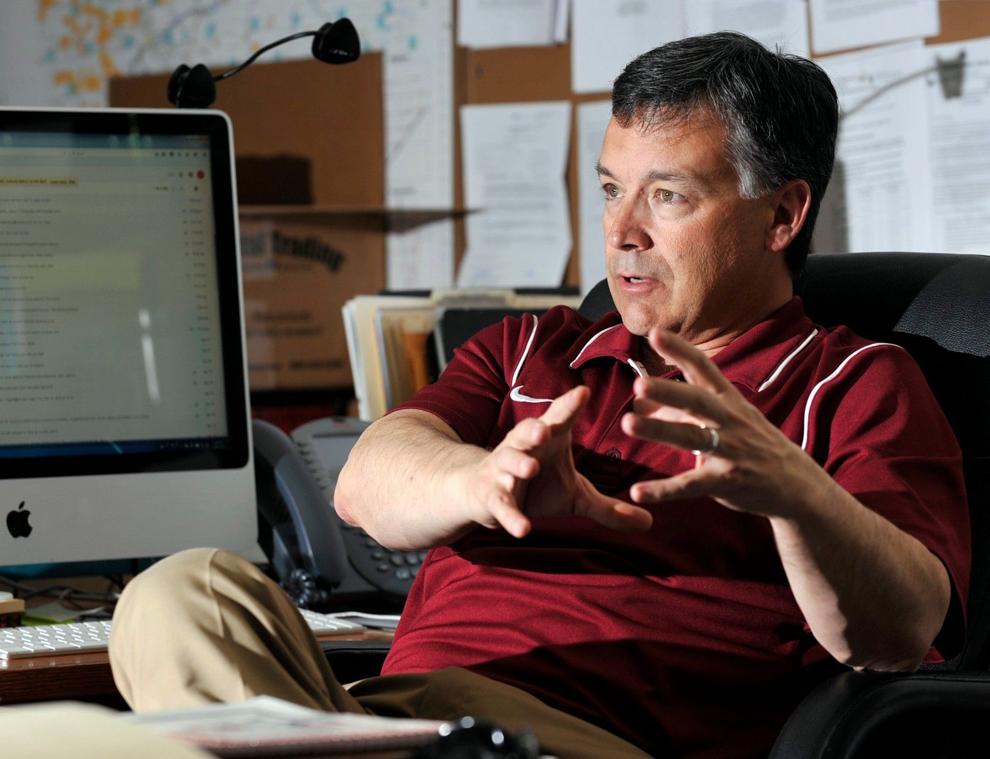 Roundup Memorial Hospital has the area's only emergency room within an hour's drive and has relied on coal taxes and donations, CEO Brad Howell said.
This has included $650,000 in a grant from the state's coal board for a new boiler and about $230,000 in grants in the last five years from the Signal Peak Community Foundation, the company's charitable arm, he said.
The hospital has been the biggest benefactor of the Signal Peak foundation, according to foundation spokesman Chuck Denowh. The company has contributed $300,000 to the foundation every year since 2011 including this year, he added.
The hospital district received about $88,000 in tax dollars from Musselshell County last year through coal gross proceeds tax dollars.
Howell said the hospital is constantly looking to improve care for patients, and it's expensive. The CT scan machine is five years overdue for a replacement, and the hospital is finally getting a new, $880,000 model in October, funded by grants, he said.
The hospital has 60 full-time equivalent employees and 94 people on the payroll, which includes part-timers.
Without the mine, Roundup Memorial would struggle, Howell said. The hospital needs a large enough population in its service area to survive, and he worries that further cutbacks would chase people out of the area.
"At 4,500 (people in the service area), we're right on the edge," Howell said.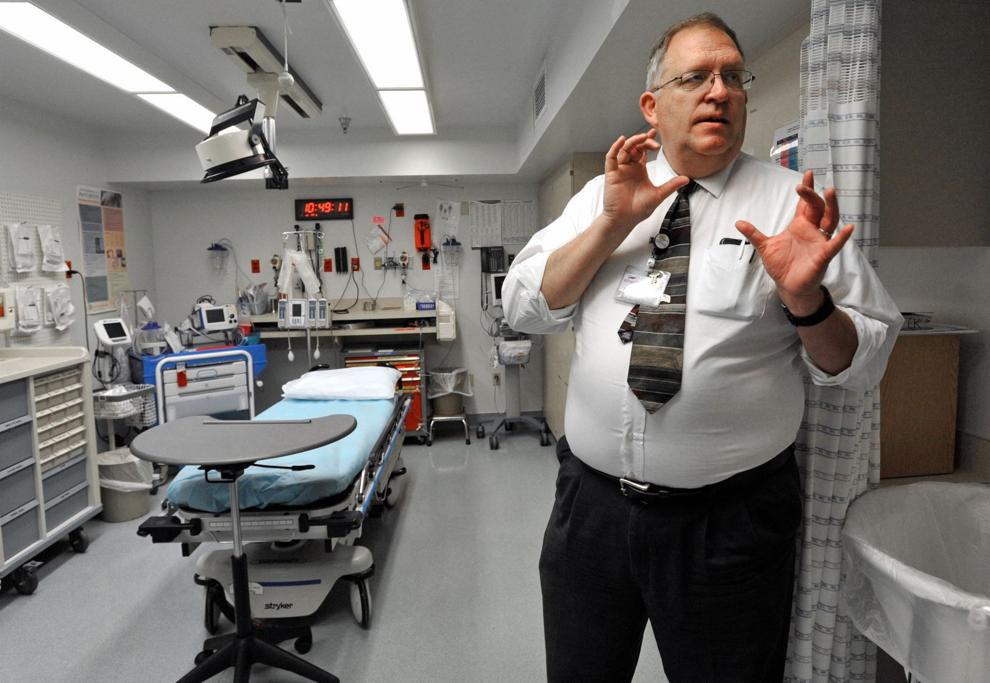 The city of Roundup doesn't receive money directly from coal mining, but Mayor Sandra Jones said the mine remains crucial to the city's financial health.
Water rates have already risen a few dollars a month after the city started replacing underground water pipes, and Jones said she expects they'll go up again as more phases are completed.
She added that's she's worried that citizens, particularly those on fixed incomes, will struggle too much with lost tax revenue from the mine.
"We're doing everything we can to support coal," she said.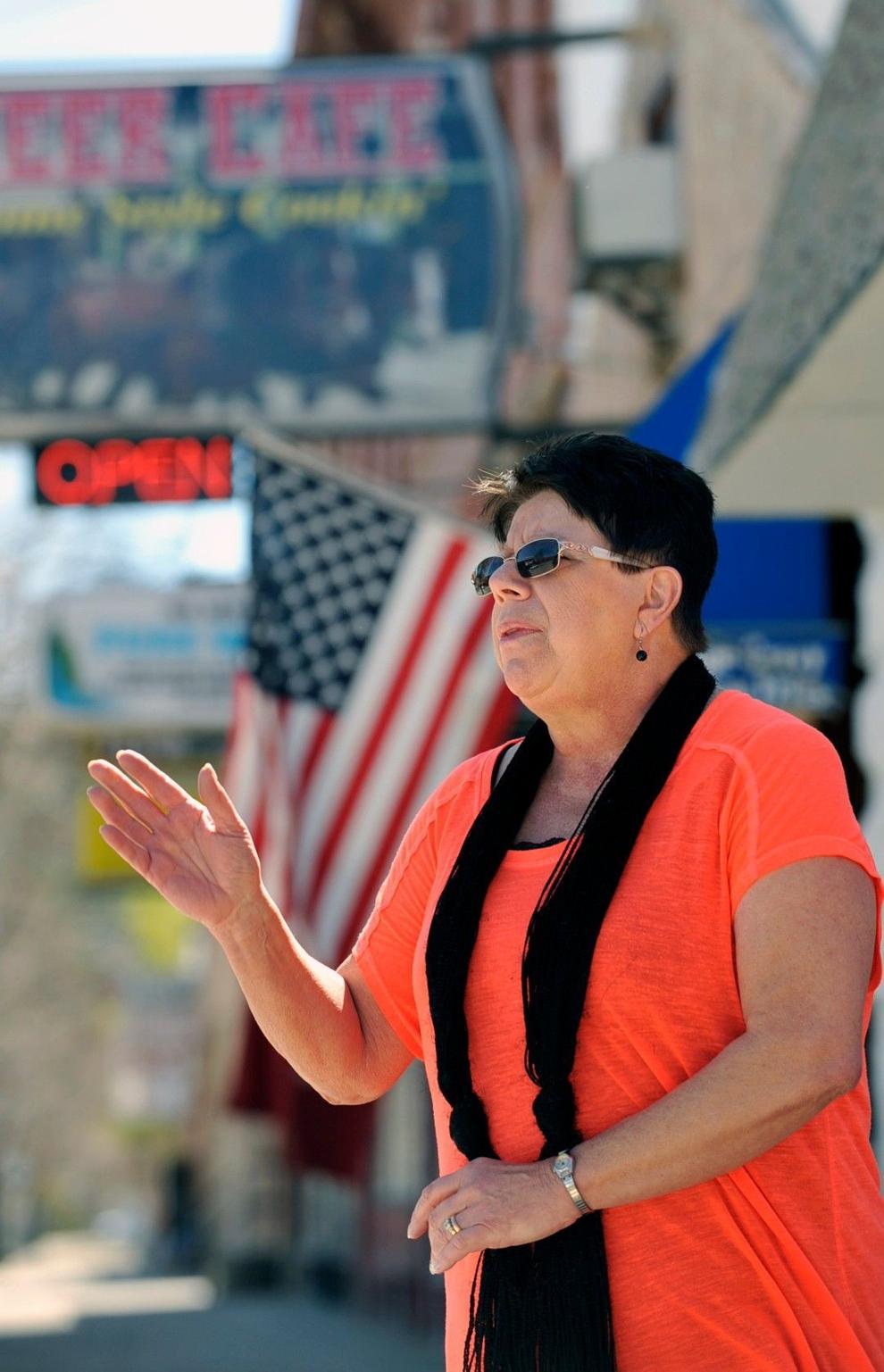 Leaders in Musselshell County are looking for ways to diversify the local economy but acknowledge replacing high-paying mining jobs is a challenge.
Borner is active with Visit Southeast Montana, a regional tourism-promotion group, and she says Roundup can do more to promote outdoor recreation such as the Heritage Trail along the Musselshell River, the county fairgrounds and other points of interest.
"This is where you have your entertainment, quality of life," Borner said during a walk through the Musselshell County Fairgrounds with her two dogs, Bran and Titan.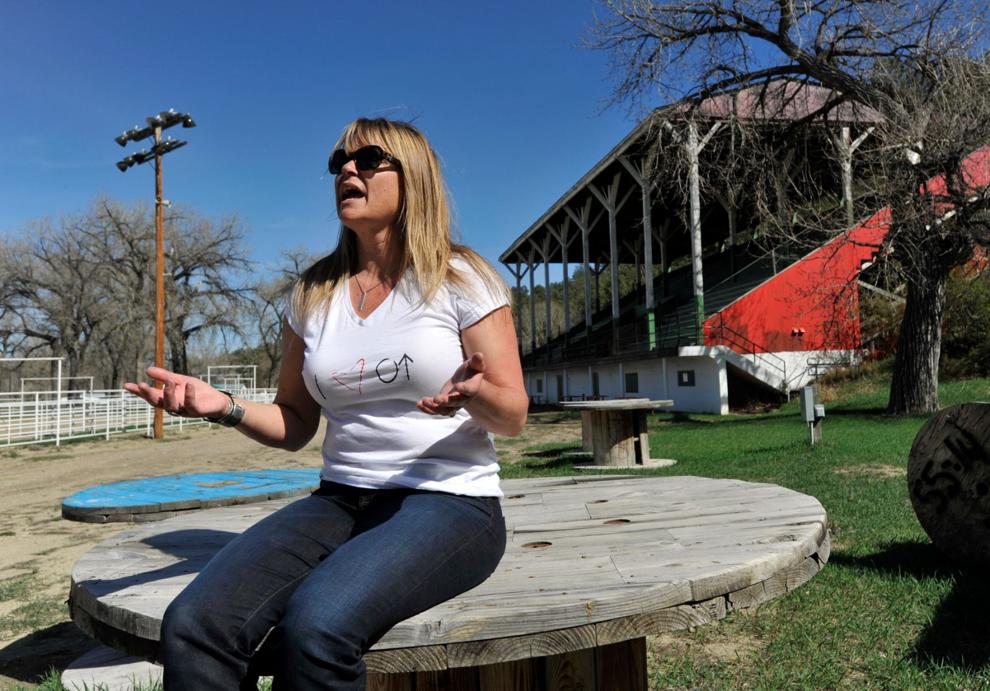 Borner was elected in 2014, and, as an Independent hopes to inject new blood into county government. An admitted free spirit, the 45-year-old is likely the first elected official in Musselshell County ever to sport a eyebrow ring.
She said she supports protecting the environment, but her family is full of people who have worked in fossil fuels.
"I get that we have to balance this out. I'm not a climate-change denier," Borner said. "How do we do it without destroying people's jobs and people's lives?"