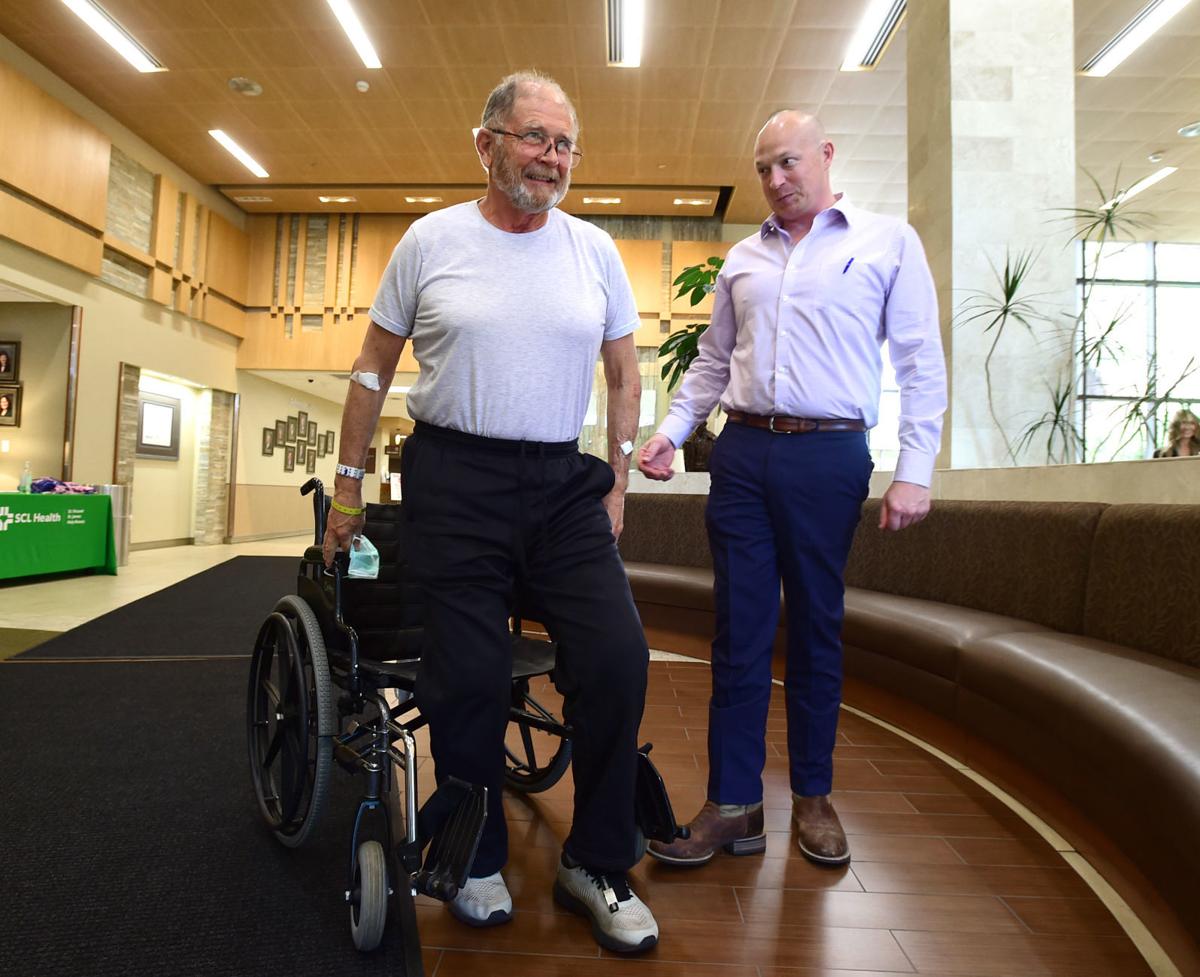 Joe Rude has been limping along on a worn-out knee for a long time.
The retired health care company manager was set to finally get the painful bum knee replaced earlier this year, and then COVID-19 came along.
On March 26, the Montana Hospital Association announced its members would cancel planned elective procedures to conserve resources and slow the spread of COVID-19.
St. Vincent Healthcare, where Rude was scheduled to have the work done, and Billings Clinic were among the hospitals electing to postpone the procedures. That meant, in some cases, prolonging the misery of patients waiting for an elective surgery.
But, earlier this week both local hospitals started performing elective procedures again — after first testing prospective patients for COVID-19 — and the otherwise active 69-year-old Rude was one of the first in line.
Rude had his surgery on Thursday, was up taking his first steps shortly after, and was released with a grin from the hospital Friday.
"The knee was pretty painful, going downhill it felt like it was dislocated," said Rude. "It was really worn out."
He first injured the knee decades ago as a college wrestler in Northern Minnesota. He and his wife moved to Montana 40 years ago, he joked, for the "milder winters."
Rude's surgeon, Dr. Zach Scheer with Ortho Montana, said because Rude is healthy and active his return to mobility will be fairly quick.
That's part of the reason he and other medical professionals were eager to start doing elective surgeries again.
"Just because there's a pandemic going on doesn't mean people stop hurting, that they've stopped having problems" he said.
Part of the criteria for prioritizing which elective surgeries to perform first was determining how much each patient's ailments were impacting their lives, he said.
"Not only is the pandemic bad, but if people aren't up and moving, there's some detriment to that, too," Scheer said. "From a community health prospective, it's important to get people moving again, too."
Concerned about COVID-19?
Sign up now to get the most recent coronavirus headlines and other important local and national news sent to your email inbox daily.