Montana State University Billings is attempting to resuscitate its anemic university housing market by slashing dorm prices amid a years-long enrollment decrease.
The school's number of students living in one of about 550 available beds has plummeted from 524 in 2014 to 368 last fall — a steeper drop than overall enrollment — creating what a report called "financial instability in housing operations." 
The 20 percent cut is an effort to bring prices more in line with off-campus options and lure students back into the dorms. Montana's Board of Regents signed off on the move and a plan to ensure that an increase in on-campus residency outweighs the $363,000 per year budget hole the cost decrease creates. 
It's a calculated risk, but it's also the right thing to do, Chancellor Dan Edelman said.
The school analyzed housing costs and found that average off-campus rent was about 20 percent cheaper than on-campus options, Edelman said.
"I need to make sure that we're priced competitively for (students)," he said. "Our past rates had become inflated."
A single room cost drops from $2,715 per semester to $2,172, and a double room cost drops from $2,225 per semester to $1,780. 
The price cut is one piece of a larger puzzle when it comes to flipping MSUB's enrollment trends. 
New freshman enrollment dipped to 639 students last fall, compared to 647 in 2017 and 680 in 2016. Full-time equivalent enrollment also dropped to 3,071 at MSUB and City College combined. That's compared to 3,196 in 2017 and 4,316 in the fall of 2010.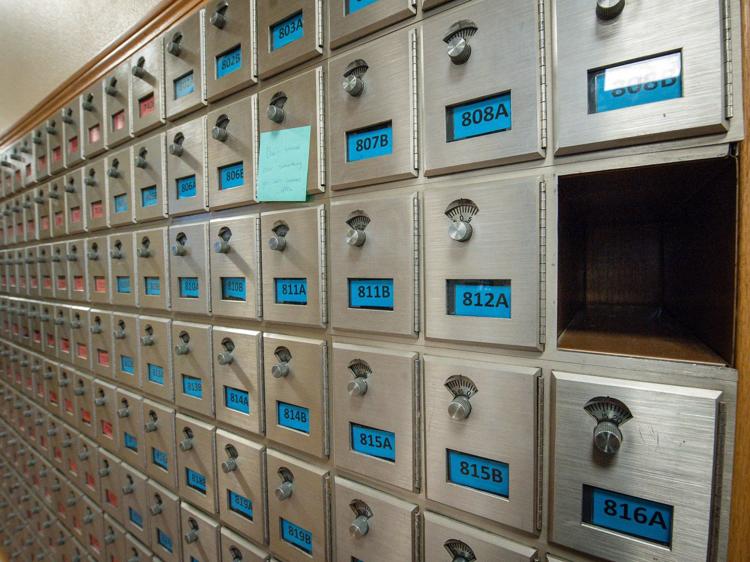 The school is ironing out details in a remodeling plan for campus housing, and Edelman said that the results of a "program alignment" report could be ready by February with recommendations about changing, cutting or creating academic offerings.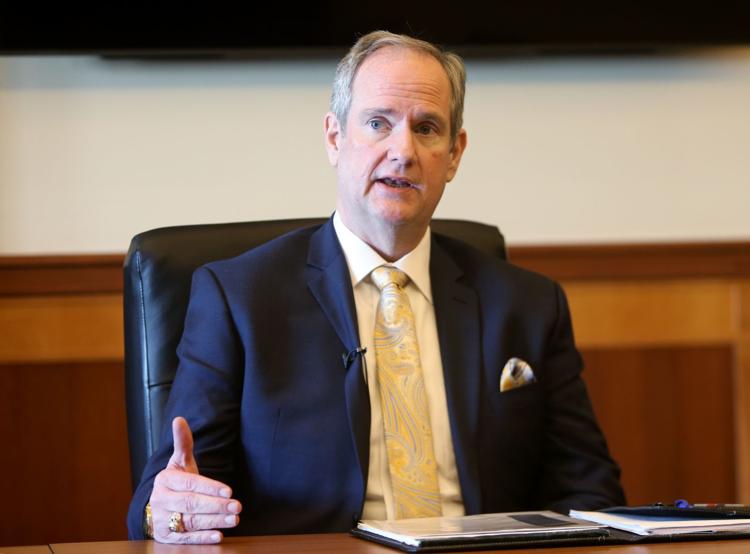 He reiterated a commitment to recruiting traditional and non-traditional students, not focusing on one at the expense of the other. He also floated the idea of finding ways to lower out-of-state tuition. 
"We had to make sure that we recruit and attract students from outside Montana and also internationally," he said. "The more students we have on campus, the more vibrant campus is."
Housing
A sink is truly a luxury, said MSUB student Rahkei Eyer — at least in a dorm room. It's as likely to catch a prospective student's eye in the eighth floor room that MSUB uses as a sample dorm as the mountain-backed view out the window during a campus tour. 
That's a small example of a national trend that shows that students expect more of campus housing than in the past — out with the bricks-and-beds dorms, in with apartment style furnishings, gyms, and cafes.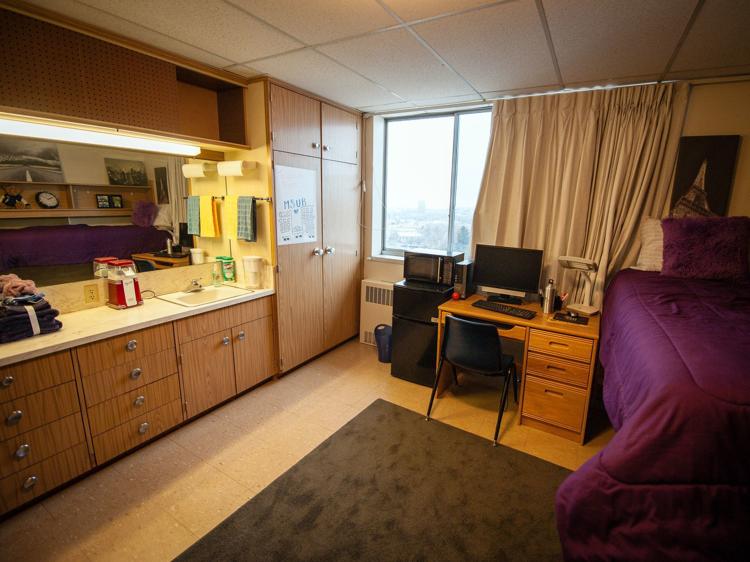 MSUB won't be building a new dorm anytime soon, even if enrollment rebounds. 
"It wouldn't be financially feasible," Edelman said. 
But the school is firming up plans to give existing dorms a facelift. Edelman said nothing is final yet, but the plan for boosting housing occupancy given to regents floats the possibility of housing all students in Petro Hall while remodeling Rimrock Hall. 
The plan also calls for changes and enforcement of an on-campus residency requirement enacted in 2016. Edelman said that he wasn't comfortable enforcing the requirement at current housing costs, knowing off-campus options often were cheaper. 
With costs cut, the requirement will be enforced and expanded; the regents plan shows that athletes would be required to live on campus all four years, be extended to part-time freshmen with six credits or more, and tighten geographic exemptions. 
It also calls for MSUB Foundation-funded scholarships for targeted groups of students living on campus, like honors or international students, and the creation of "living learning communities" that group students by interest or major and have been a trendy choice in college housing for more than a decade.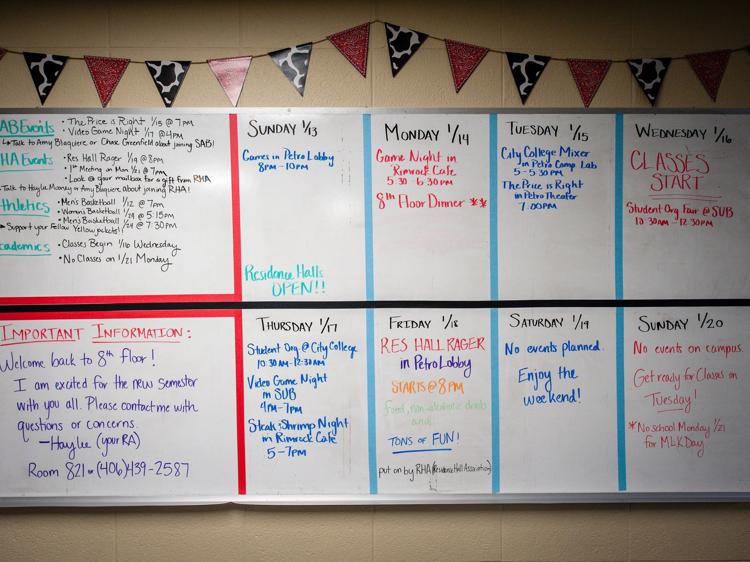 Under the plan, MSUB would "expect" to increase occupancy by 150 students over "a couple years." Based on current proportions of single and double rooms, the school would need 92 more occupants to cover the revenue lost in the price cut. 
The school will also create a temporary stay program where commuter students can effectively rent out a room for a day or more, and hours for a campus eatery will be extended later. 
Edelman played down the use of "financial instability" in the report.
"I'm not sure it's a really big problem right now" in the wider university budget, he said. 
Eyer said students have been talking about the price cut, and they're aware of troubling enrollment trends. 
"I think that's a good start," he said.