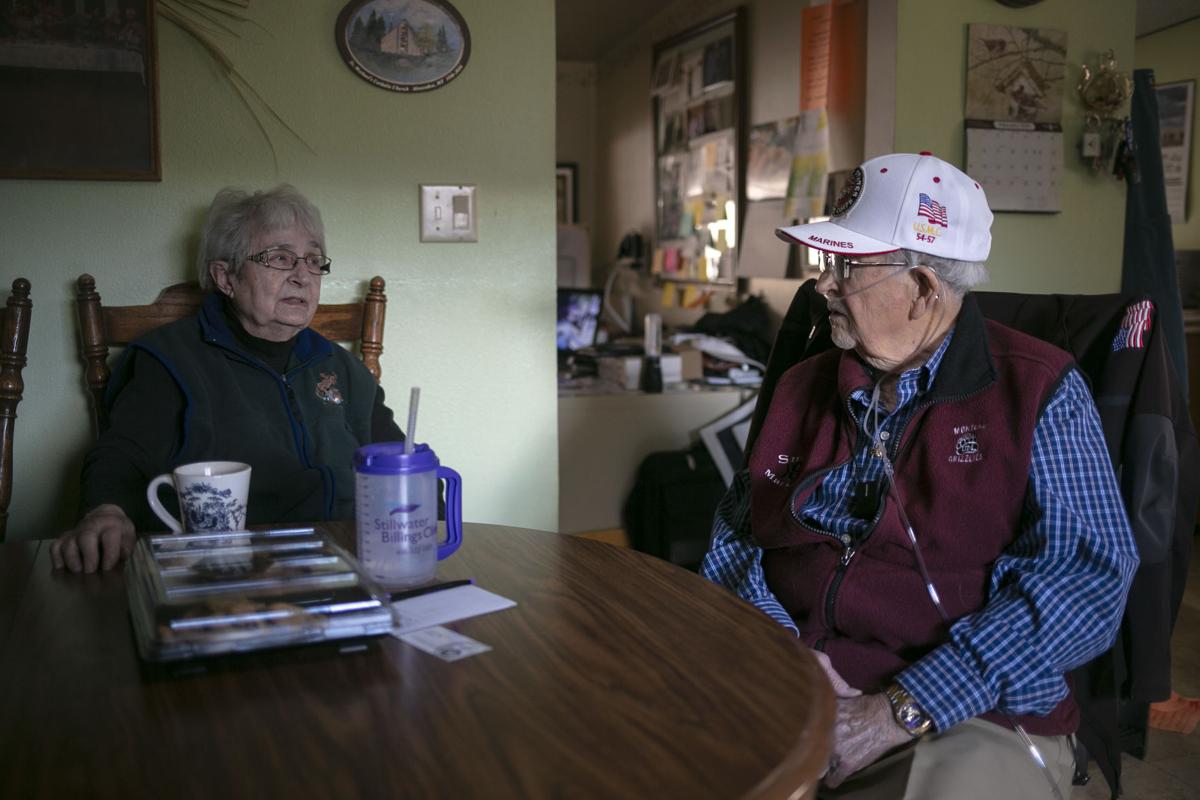 Bob and Carolyn Smith have been married for 62 years, and lived year-round in their home in Nye for 19 of those years.
The single-story house overlooks the Stillwater River and the face of a mountain, and the couple have seen their home grow from one room and an outhouse to a modern home with satellite dishes, internet and indoor plumbing.
When Bob Smith fell to the ground in September 2019, it took 30 minutes before anyone arrived to help him to his feet and get him to a hospital. The Marine Corps veteran, now in his late 80s, returned to his home with a broken arm. Heart problems again put him in the hospital in February the next year, but he still returned home.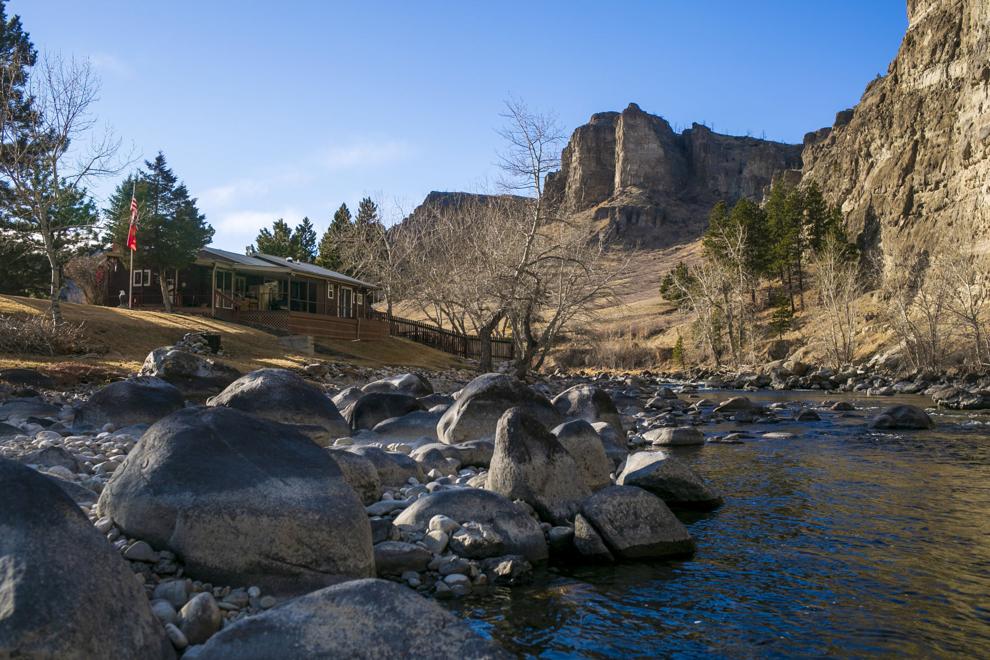 The Smiths' neighbors are few, sharing the area in southern Stillwater County with fewer than a dozen houses and the deer, bears and mountain lions who wander by the river. The nearest nursing home is a 20-minute drive away, but it has a waiting list.
His three years spent serving in the Marines earned Bob Smith an honorable discharge with the rank of corporal. Through a program with the Department of Veterans Affairs, his time in the service has also earned him the right to employ his family as his own caregivers. 
Recognizing the importance of both the home and the family for veterans as they age, the VA offers the Veterans Directed Care program. Smith's wife and son, Mark Smith, join a housekeeper in ensuring that he'll stay at home for the rest of his life.
"I was already his caretaker for years, anyway," said Carolyn Smith, who spent 24 years teaching special needs children in Billings before retiring.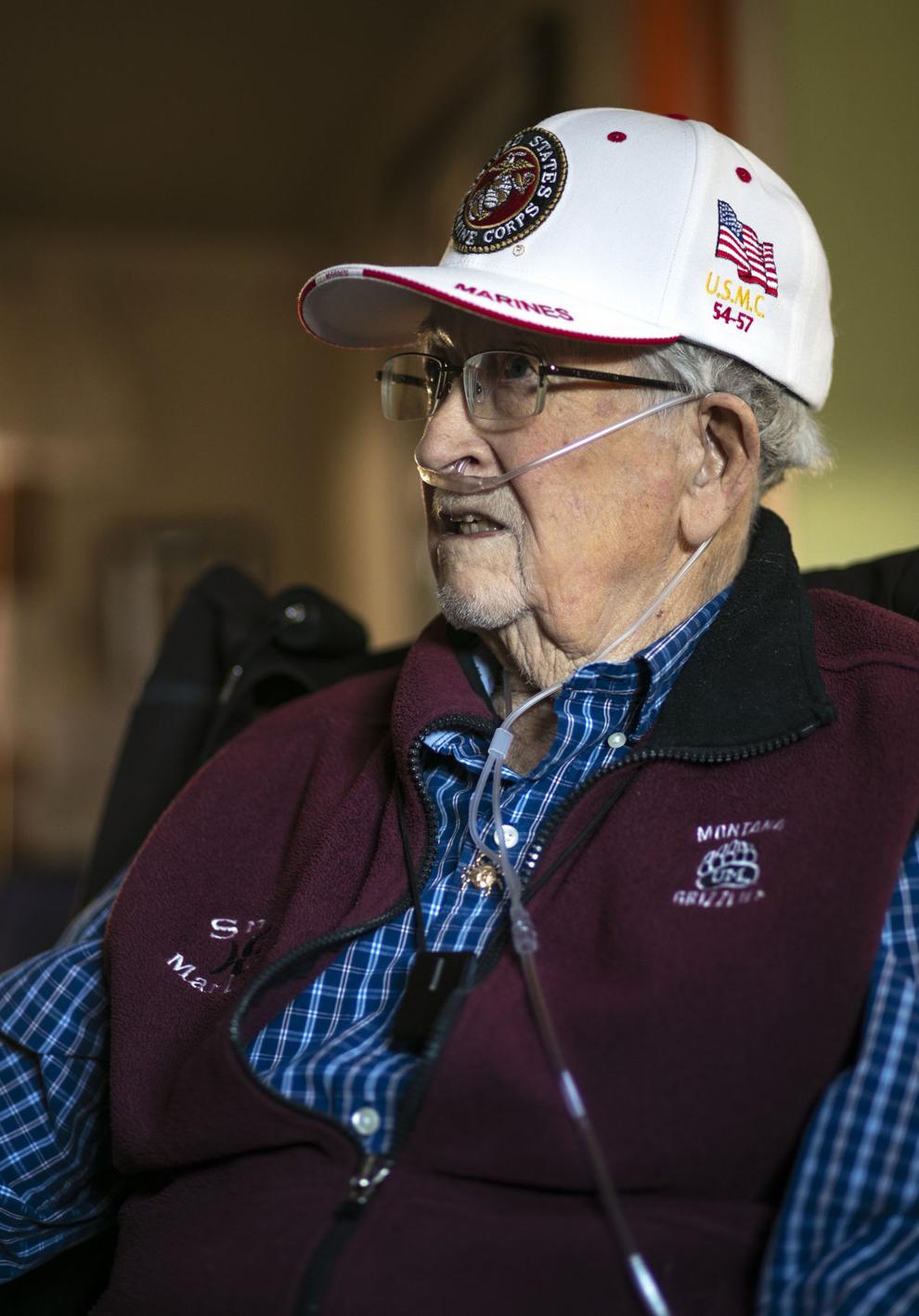 Aging population
In the past 20 years, the number of veterans in the United States has dropped by a third, with the current average age of those who served at 65, according to the most recent report from the Department of Veterans Affairs. Among retirees, the bulk consist of those who served in the Vietnam War and in the decades through Sept. 11, 2001. Despite the gap in time between wars, almost one in four veterans are diagnosed with a disability directly linked to their time in service.
Montana has a veteran population approaching 100,000 men and women, according to the latest data from the Veterans Health Administration, and nearly 36% of whom are aged 70 or older. Even for those who ended their time in the military with no injuries, age brings the necessary concessions: driving needs to be shortened if not eliminated, meals need to be prepared with assistance and getting into and out of a shower can be potentially dangerous.
Those in Montana who have taken advantage of the Veterans Directed Care program span the eras of World War II through the War on Terror, according to data from the Montana VA Healthcare System. A total of 235 family members and friends have been approved by the VA to become caregivers.
The Smiths met after Bob's exit from the service, which had him posted at a supply annex in San Francisco. The Montana native spent that time mostly as a "bookkeeper," his wife said. He ran the bowling alley on the post, and kept officers supplied with golf ball orders. There's also a Marine buried in Butte who Smith saw all the way home from San Francisco. Smith said he traveled by train with the body of the corporal who died in Hawaii. He help to put the man to rest with military honors.
"That was one of the proudest things I've ever done," said Smith, now in his late 80s.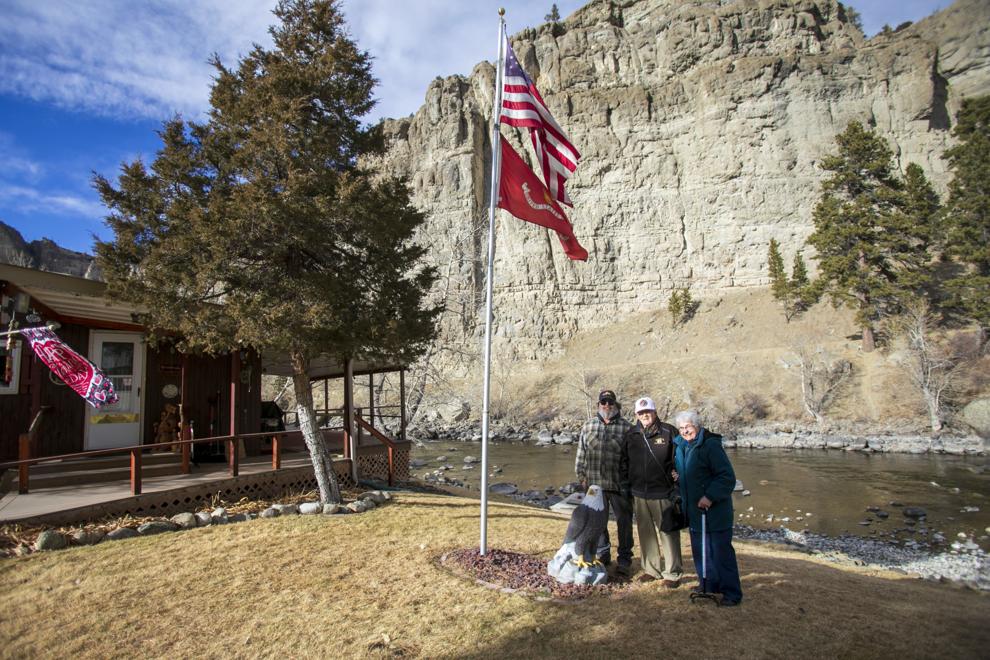 Chronic obstructive pulmonary disease and congestive heart failure keep the father of five and semi-retired food broker on oxygen. When Smith left the hospital in Billings during February of 2020, his wife and son signed on to make sure he could remain on his property near the Stillwater River, where they can watch the wildlife from their porch.
"It eases up the financial burden on both of us and as time goes on and both of us in our 80s, we have our son here assisting us who gets paid through the program as well. It enables us to live in our home, when we'd otherwise be in assisted living, and we're a lot happier because of it," Carolyn Smith said.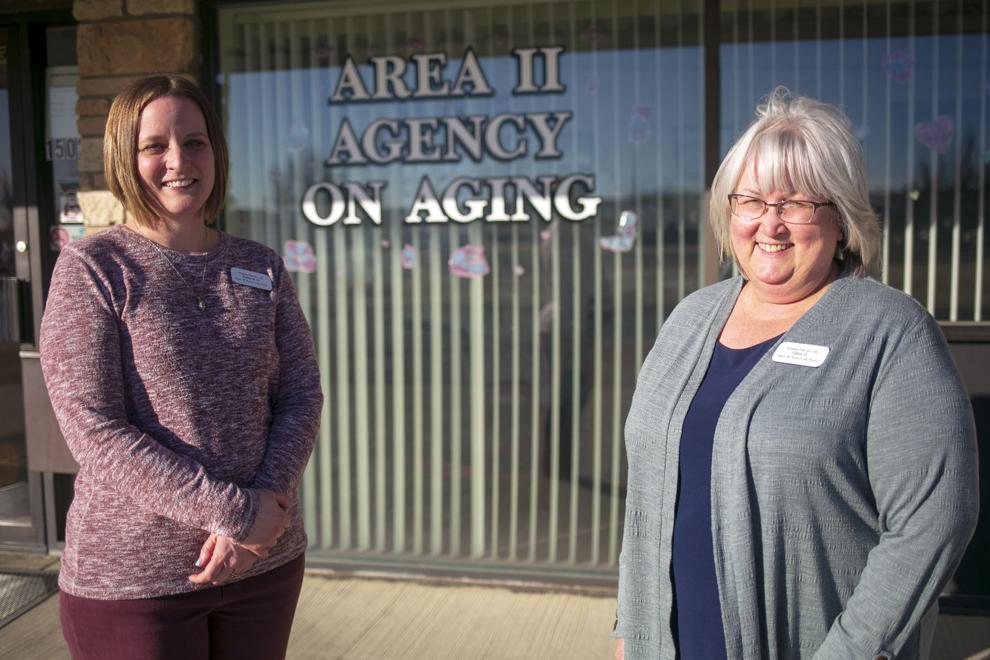 Connecting vets and families
Acting as the connective tissue between families like the Smiths and the VA are two people and their staff working out of an office in Roundup.
The Area II Agency on Aging, part of a statewide network of offices who conduct outreach and assist Montana's elderly residents, has already spent the past five years visiting the homes of veterans around the county. Currently, the agency has about 50 vets enrolled in its Veterans Directed Care program, according to one of its two service coordinators, Susie Goffena.
"We have some veterans in their 50s, some in their 90s. Some served in wartime, some did not … We have so many vets living in rural areas where there is no agency who can send a caregiver to look after them, and that's a real benefit for our program," Goffena said.
Through coordinating with the VA Medical Center in Fort Harrison, the program in Roundup has paved the way for vets who needed hospice care to stay in their homes by hiring spouses, friends and neighbors as caretakers.
"But one major problem that we run into is that the veteran doesn't even know about the program, and that they could qualify for that assistance while they're sitting at home having their wife, children or neighbor help them every single day anyway."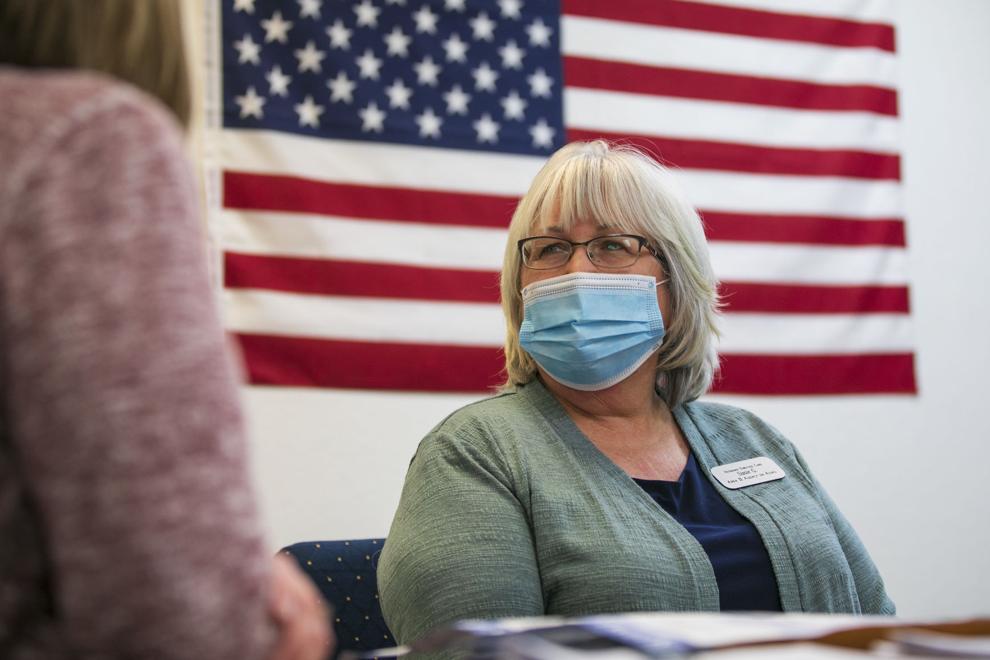 Goffena said qualifying for the program includes an assessment by a primary care physician and a social worker with VA, and a review by the department that typically takes only a few weeks. That assessment also establishes the rate of an hourly wage a caregiver will receive. Outside of passing a background check, and a relationship with the veteran, no other qualifications are needed for a caregiver.
Most of the clients who the program serves she said live within Yellowstone County, but the rest are spread out in the surrounding counties. She and her colleague make the drive out to each veteran, meeting in person once every three months. Although the outbreak of COVID-19 has turned some of those visits into phone calls, or even a message sent through the mail, the two have maintained monthly contact with their clients through the pandemic. 
Vets who live alone
Not all caretakers are immediate family. Some veterans live alone, with several isolated in the small towns that dot the state. Goffena said one veteran was posting ads on Craigslist asking for assistance.
When it becomes obvious that they need care, Rebecca Olson, who works alongside Goffena as a service coordinator for the Veterans Directed Care program, said a list is maintained of possible candidates for caretakers, should a spouse become unable to do the work, or if the vet has no family available to reach out to.
The two service coordinators for the program have now expanded the service to encompass nearly all of Eastern Montana. That will include veterans living on the Crow, Northern Cheyenne and Fort Peck reservations.
Although they have yet to hear from any clients living in the recently assumed area, Olson said a priority for her and her colleague will be finding those living in Montana's rural towns with limited access to a caregiver who will allow them to stay in their homes.
"It can be so challenging finding a caregiver in those small country towns, finding someone who's qualified or even capable of being a caregiver … In those situations, we usually find someone just through word of mouth, or one caregiver referring someone who would be suitable," Olson said.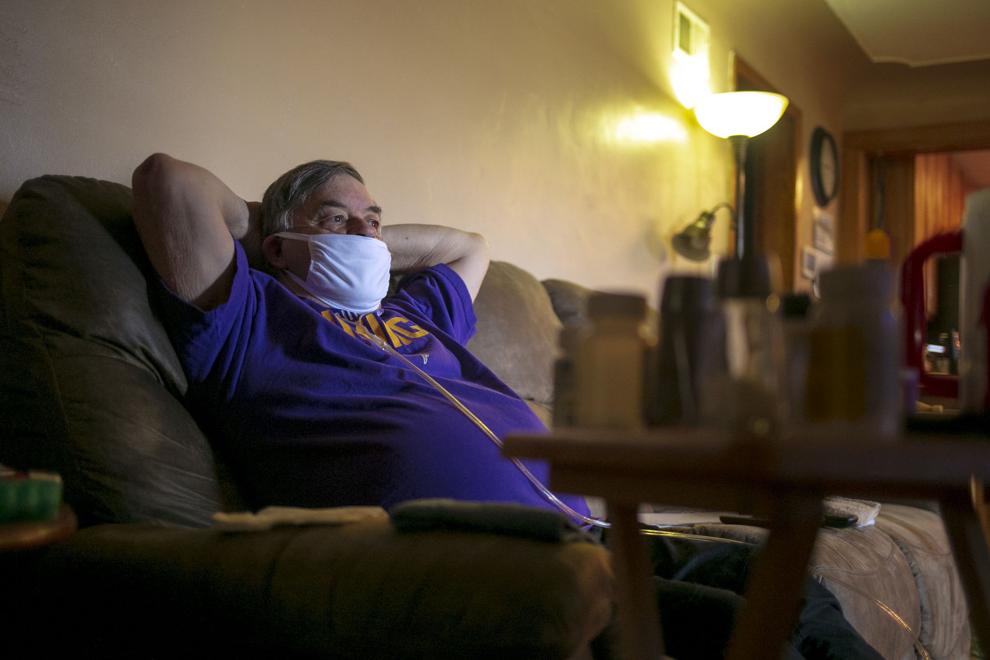 Staying at home
Stairs separate Laurel resident and U.S. Navy veteran Mel Nelson from his laundry room, his pantry and some workout equipment, all contained in his basement.
"I don't hardly touch that anymore, though, since I'm now 100% disabled," he said.
On the first level of his house, a length of tube stretches from an oxygen tank that allows him to reach his kitchen and sit comfortably on his couch. Next to his fireplace are two standing speakers and a record player. Flanking either side of his fireplace is a collection of vinyl records ranging from Billy Joel to Charlie Daniels.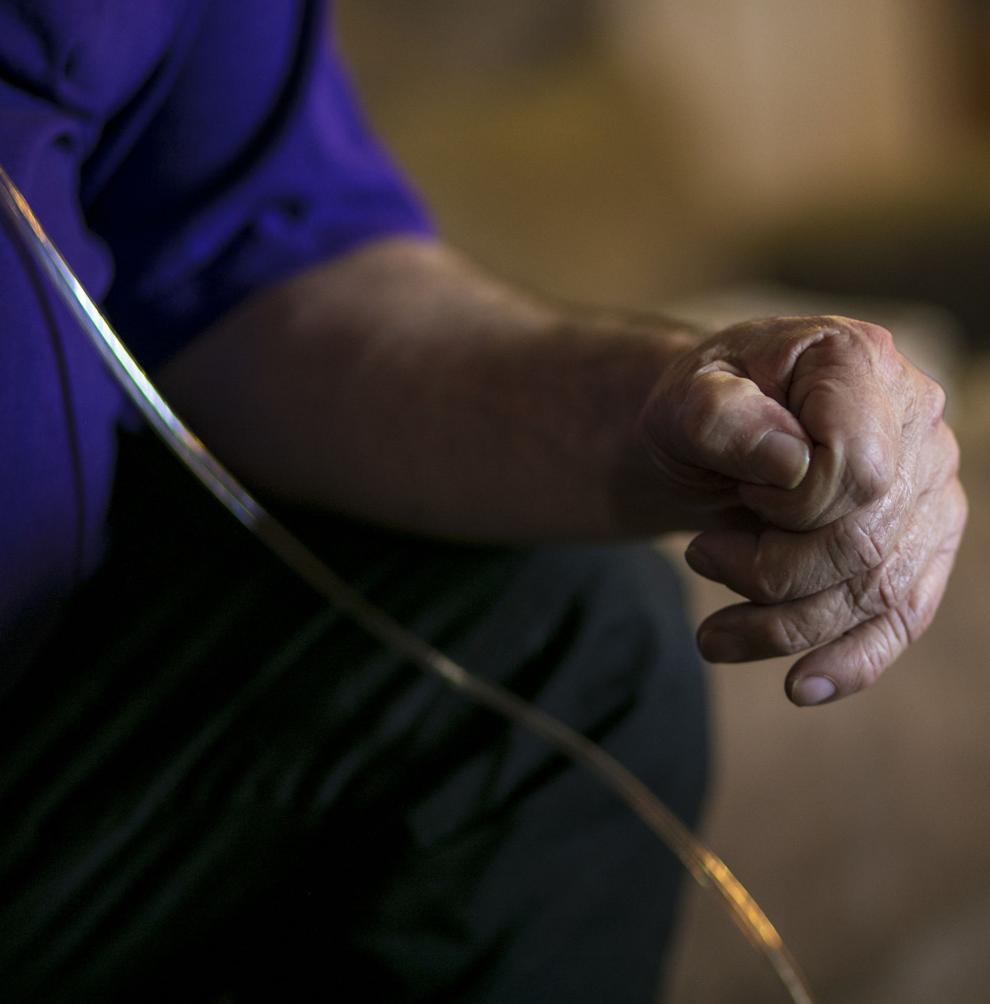 The 67-year-old spent the years since he left the Navy working construction. His handiwork can still be seen in the glass paneling the First Interstate Bank tower in downtown Billings. His three tours on the USS Coral Sea, an aircraft carrier, came at the price of asbestosis, particles of insulation anchored into his lungs. The diagnosis wouldn't come until 2010, decades after he returned stateside. Built in 1943, Nelson said the ship suffered from typical maintenance issues that were compounded by its age.
"Because I was a welder when I was in, I would have to fix things like leaky pipes or if they had a hole in them. Then we had to remove steam pipes, which were covered with asbestos," he said.
Born in Havre, Nelson has lived in his Laurel home for about five years. Along with receiving treatment for asbestosis, 32 years working manual labor and an assault by a neighbor have left him "not one good disk in his spine," he said.
Nelson has relied on caretakers since his diagnosis in the summer of 2020. It was through the Veterans Directed Care program that he met 20-year-old Danae Runestad, who handles the job of cooking, shopping and cleaning for Nelson, along with making trips down his stairs to do laundry.
Nelson said he wants to stay in the home that he's completely paid off for the rest of his life. His illness and back left him nearly immobilized, but the last place he wants to die, he said, is in a nursing home.
"Danae and Rebecca [Olson] should really be patted on the back for what they'd done. Without them, I'd be stuck here on my couch, day after day, month after month and feeling miserable," he said.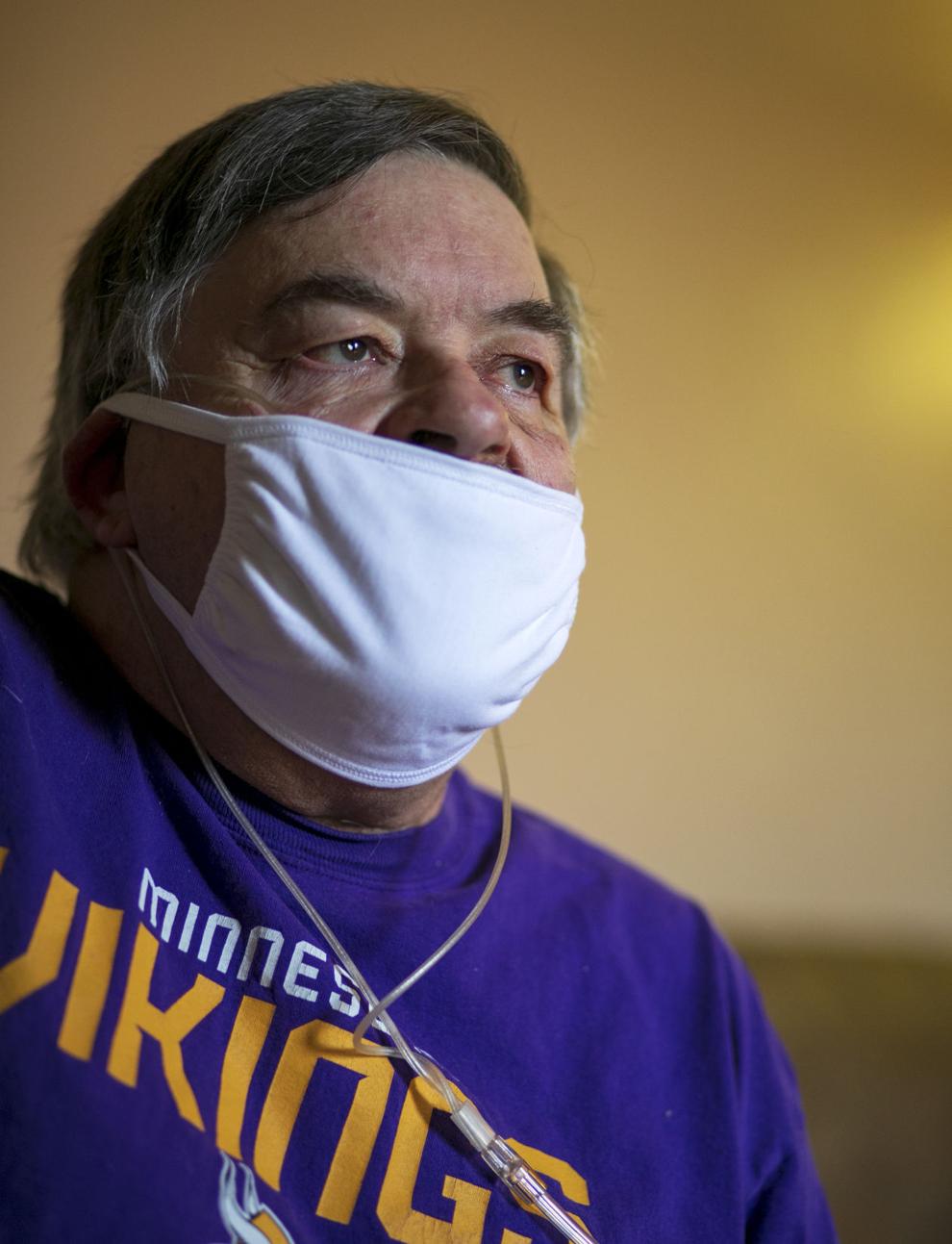 ---
Photos: Veterans find independence in Directed Care program