The 32-year-old accused of fatally shooting another man during the weekend at a Ballantine motel intended only to rob someone, he told a witness.
James Reese Eder, charged with deliberate homicide, is accused of killing 53-year-old Carl Archer Jr., early Saturday at the Tiger Town Motel.
Archer was found lying face down with a gunshot wound to his head inside Room 2 of the motel, prosecutors say. Two women with him at the time told investigators they had gone there to buy meth.
In a statement to law enforcement, one of the women said someone knocked on the door but Archer told her not to answer it. She said the doorknob then turned, Eder entered with a long gun raised, Archer stood up and moved toward Eder, the gun went off and Archer fell, according to charges.
Eder made his first court appearance Tuesday, alongside the man accused of driving him to and from the scene.
Eder was arrested at a Billings home on Saturday afternoon. Before that, prosecutors say Eder told a woman also found in the Billings home with him that he had been in Ballantine the night before. She told investigators that Eder said he'd planned to rob someone, but that things "went bad and he blew a guy's head off with a shotgun," the charges state.
Eder was arrested around 4:30 p.m., at a home on the 10 block of Alderson Avenue. He has yet to be arraigned on the charge, which includes a 2-to-10 year penalty enhancement for the use of a weapon.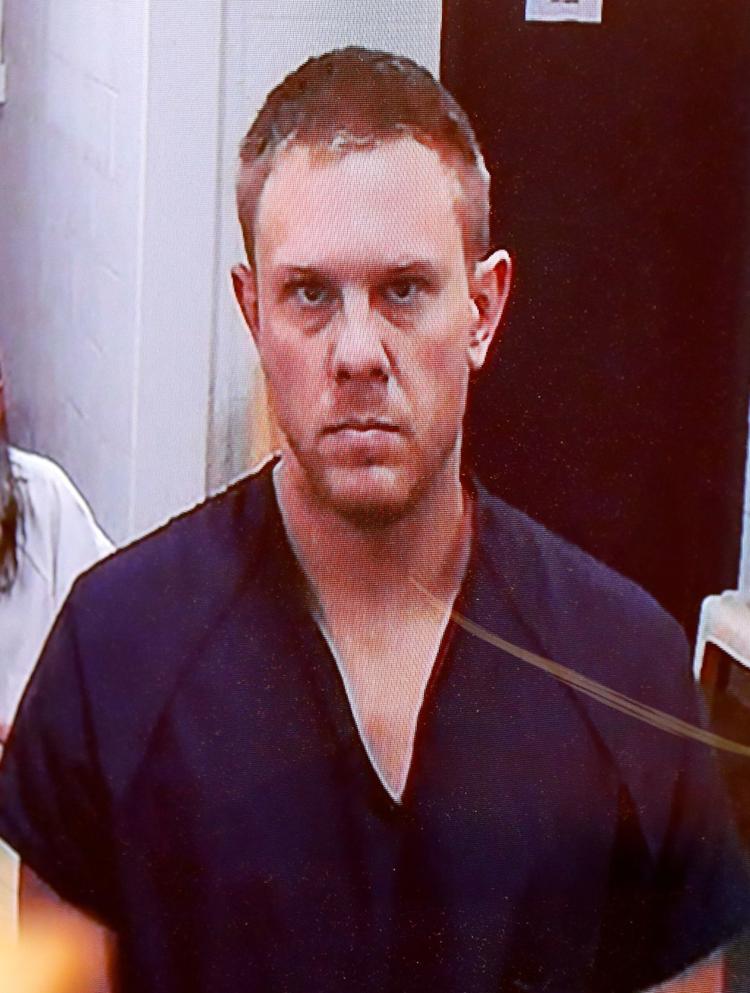 You have free articles remaining.
Keep reading for FREE!
Enjoy more articles by signing up or logging in. No credit card required.
Charlie Wright Reimers, 29, is charged with deliberate homicide by accountability, and also faces a weapons enhancement.
Reimers is accused of driving Eder to the motel, waiting while he went inside, and then driving Eder away.
Eder exited the van with a long firearm and returned running from the room approximately a minute later, the footage shows, according to charges.
According to charges, Reimers later went to a former friend's house around 3:50 a.m., asking to store his van there for a few days but was not permitted to and was told to leave.
That was roughly 20 minutes after Eder was seen on surveillance footage entering and leaving the motel where Archer was killed, according to charges. 
Investigators have recovered what they believe is the shotgun Eder used to kill Archer. Eder hid it in the backyard of the Alderson Avenue home before his arrest, prosecutors say.
Justice of the Peace David Carter set bond at $500,000 for Eder and $200,000 for Reimers. Both are set to be arraigned later in November.