On Tuesday afternoon, Dana Walters looked out the front porch window of her residence in the Blue Creek area south of Billings and saw a black bear and her cub staring back at her.
She was scared, Walters said, because she was watching a few kids that day and was grateful they weren't playing outside. However, it wasn't the first time she had seen the bears.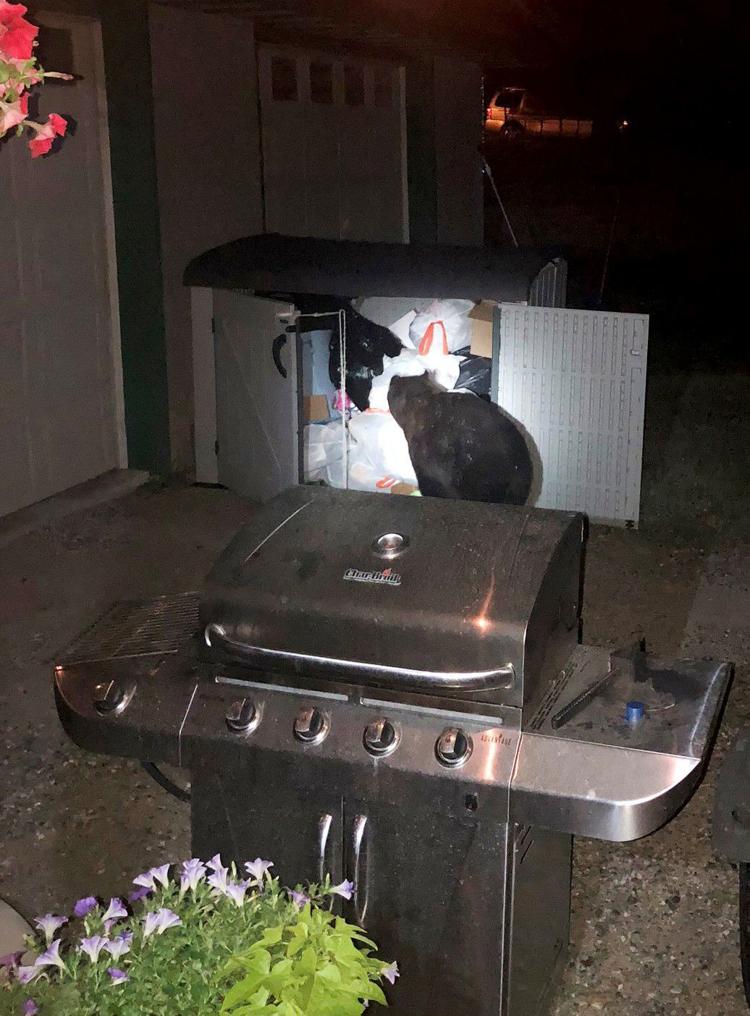 A few days before, the bears were digging through the garbage and snooping around Walters' chicken coops and rabbit shelters. Her husband sprayed the sow with bear spray, and a few days later the family fired off a few rounds to scare them away.
"We've lived in this house for three years and this is the first time we've had any bear encounters," Walters said.
After the first encounter, Walters removed the garbage and stored it inside. Her seven-member family lives in the home and she watches three kids a few days of the week.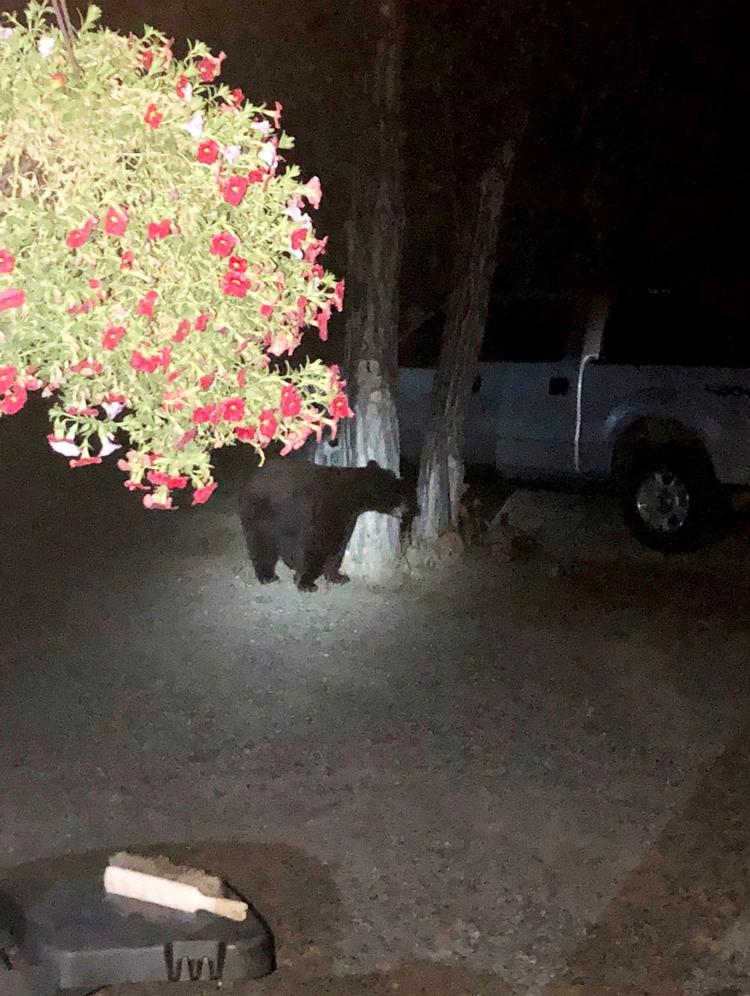 "It hasn't harmed us, and it hasn't harmed chickens or our rabbits," she said. "The bears are just curious."
Bob Gibson, Fish Wildlife and Parks information and education manager, said that for the past few days, two or three different black bears have been reported in the Briarwood area.
On Monday, a man walking around Norm Schoenthal Island along the Yellowstone River encountered a black bear and reported it to the police department. Neither the man nor the bear were harmed.
A bear in the Bull Mountain area north of Billings has also been "raising hell" chasing goats, going through garbage, and getting into livestock feed, Gibson said.
"Once again, there are attractants that are outside that are getting the bear there and keeping the bear there," Gibson said.
You have free articles remaining.
Keep reading for FREE!
Enjoy more articles by signing up or logging in. No credit card required.
Gibson said that garbage, bird feeders, fruits and vegetables in gardens and compost piles, and even barbecue grills are attractants to wildlife, especially bears.
Locking up waste cans or taking them inside is important for this time of year, and setting up an electric fence around gardens should also be considered.
He said, "Anything you can think of that if you were a bear you'd come and sniff around to eat ... Once they find food, they think it's going to be there tomorrow too, so they come back. If they come back and there isn't anything there, we're afraid that bears can become aggressive, and that happens fairly quickly."
Bears may then try to get into homes and garages to reach those food sources, he said. Once bears get accustomed to humans, it's harder to capture and relocate them. At times, FWP officials have to euthanize bears that get into trouble.
Billings sits within bear habitat, in the Yellowstone River riparian corridor and berry-rich creek areas.
"Wildlife are going to come through," he said. "Our job is to make sure that they come through behaving like they're supposed to, that they keep moving along because they don't find anything to eat."
Just in the past few days in the Blue Creek area, about a half-dozen bears have been reported, which is more numerous than usual for this time of year, Gibson said. Bears go through hyperphagia, during which they eat continuously to prepare for hibernation. Foods that are high in protein and fats are preferable, and if they're easier to get to, the better.
"I think it's a little earlier than usual this year and I think there are more bears than usual this year so far too," he said. "Now, what's driving that, I don't know."
Michael Whitaker, Billings Parks and Recreation director, said that of the 13 years that he's worked for the organization, he's never heard of visitors encountering bears in local parks, like Norm's Island, for example.
Last week, Billings Parks and Recreation officials called in a moose sighting in Riverfront Park.
FWP said that bear sightings should be reported to the office at 406-247-2940 or the Yellowstone County Sheriff's Office at 406-256-2929.