Going grocery shopping with Pedro Hernandez was never fast. Dinner at a restaurant never went without interruption. Neither, seemingly, did any public outing in which the longtime Yellowstone County Justice of the Peace was present. 
The 42 years he spent on the bench put him in a position to affect the lives of thousands of Yellowstone County residents. And there were the weddings. Thousands of weddings, sometimes several in a day. In some cases, Hernandez officiated weddings for multiple generations of a family.  
Someone always recognized him and wanted to stop and talk, and Hernandez rarely hesitated to oblige. Amid all those interactions, Hernandez had an uncanny ability to focus on the person in front of him.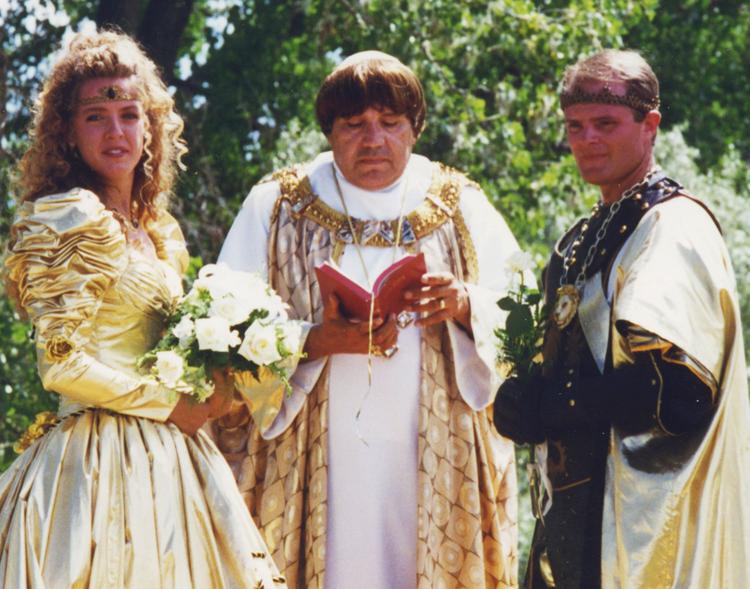 "He was just a very sincere person that cared about the people around him. Whether you were in front of him as a judge or just a friend in the hallway he was willing to look at you as a person, and not just a person passing by," said Yellowstone County Commissioner Denis Pitman. 
At times Hernandez would see the stress on Pitman's face and stop to talk to him, saying "You need somebody to pray for you," and then he would offer to pray with him right there.
Hernandez, who retired three years ago at the age of 76, died in a Yellowstone County hospital Sunday afternoon as the result of COVID-19 related pneumonia, leaving many in Yellowstone County reflecting on his life and grieving for his absence.
Judge David Carter, who was the last Yellowstone County Justice of the Peace to work alongside Hernandez, described how between his influence as a sort of "elder statesman" of the court and the extraordinary length of time he served as a judge, there was a kind of permanence about Hernandez that made even his retirement hard to comprehend. 
"There's a solemn understanding that life is temporary," Carter said, describing generally the reaction to the news of Hernandez's death among those at the courthouse who worked with him.
For some of the people closest to Hernandez the pain of his death has been worsened by a distinct, recurring feature of death amid the pandemic — that so many people cannot be with their loved ones in their final moments. 
Hernandez's wife Debby was unable to visit him while he was hospitalized and instead relied on updates from nurses. Barbara Scheppele, a longtime friend of the Hernandez's, said hospital workers did what they could to save Hernandez, and that the nurses Debby spoke with gave her encouragement, telling her that "Everybody up here loves Pedro."
"It tore her apart not to be able to go see him," Scheppele said. "And there are so many people out there that are hurting. And for a people person that's a devastating thing. That's the devastation of this disease."
Debby Hernandez, a former Yellowstone County auditor who also retired in 2017, declined being interviewed for this story, but provided Scheppele with a statement to share. 
"The death of my husband and my friend has left an enormous void in my family and in the community. The outpouring of love and respect from all over the country but especially here at home reaffirms that Pedro was an amazing man and was truly larger than life. I am so grateful for everyone's kind words and sentiments. Thank you."
Scheppele said she has been friends with Debby for decades. Through Debby she became friends with Pedro. Along with her husband, Mike, Scheppele said that she and the Hernandez's vacationed together and had dinner together weekly. Their friendship was so deep that the Hernandez's became a fixture in the lives of even Scheppele's grandchildren.
Hernandez was proud of his Texas roots. Scheppele said he would talk of having been born in the back of his grandmother's restaurant in Del Rio, Texas. That was in 1941. At age seven, Hernandez and his family moved to Hardin for work, arriving, as the story goes, amid a July snowstorm sometime in the late 1940s.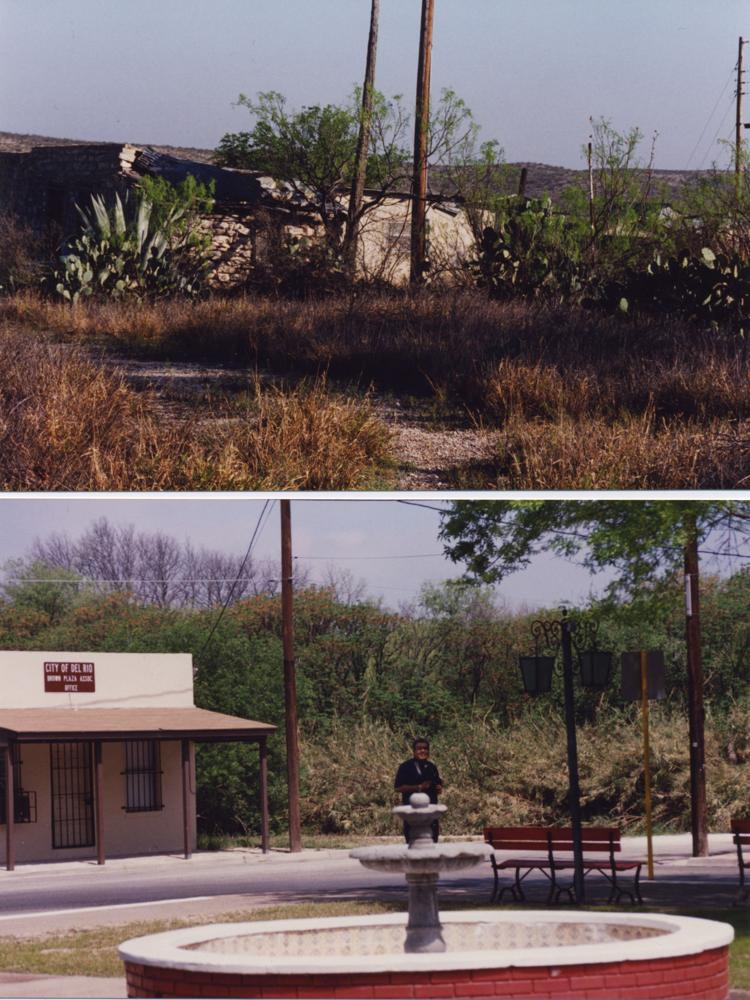 Alongside his schooling, Hernandez spent time as a field worker, an experience his siblings also shared. Hernandez was one of five children, and the second oldest behind his sister Sollie. Only one of his siblings, his brother Demetrio, is still alive.
In 1975 Hernandez was appointed a justice of the peace to fill a vacancy. He served in the U.S. Air Force during the Vietnam War and studied criminal and juvenile justice at Eastern Montana College, now known as Montana State University Billings.
In 1970, he became a police officer before taking a job in 1972 as a probation officer for the 13th Judicial District. Hernandez did not have a law degree, which is not a requirement for a justice of the peace. He had said in the past that he met all of the education requirements to serve as judge, completed mandatory training and testing and maintained his certification as required by the Montana Supreme Court.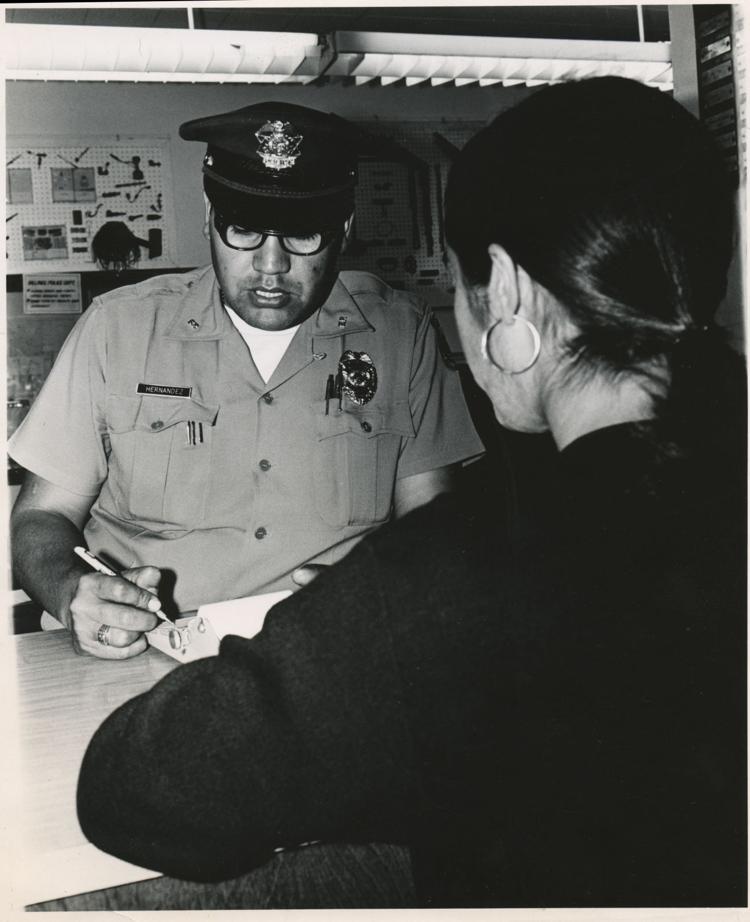 For generations of attorneys, many of whom were just beginning their careers, Hernandez's courtroom was a key stage in their learning. Sarah Kottke, a practicing attorney for the public defender's office, recalled how her first appearance before a judge happened in Hernandez's court. 
Later he officiated her wedding — about 40 years after he had officiated her parents' wedding. She recalled how Hernandez struck up a conversation with her husband's 86-year-old grandfather. They swapped stories and Hernandez "was enjoying every minute of it," she said. The judge also brought his harmonica to play.
A high volume workload is inherent to the responsibilities of judges presiding over Yellowstone County Justice Court. Open court, traffic matters, civil matters, orders of protection, video court, take place regularly with a justice of the peace involved. 
Being a judge also pulls you in different directions, Judge Carter said, adding that the sometimes taxing, difficult work requires a certain temperament and disposition.
"Nobody is in court because life is going well for them," he said.
He attributed Hernandez's lengthy tenure in Yellowstone County Justice Court to his "happy warrior mentality" and credited him for the fairness with which he presided over his courtroom. 
"I've been summing it up by saying this. He always lived in the moment and he made you live in that moment with him," Carter said.
Like others, Carter also remarked on Hernandez's ability to make interactions meaningful. "Even on the smallest scale, there just seems to have been this ability to connect with people on a human level."
Carter was a prosecutor before becoming a justice of the peace, and had been in court in front of Hernandez. He said that upon taking the bench himself, there was some speculation that he and Hernandez might have a sort of "oil and water" relationship.
"In fact it was the exact opposite," he said. 
Hernandez, who spoke Spanish, bonded with Carter's mother who is originally from Cuba. Over the several years they worked alongside each other, Carter said that Hernandez offered guidance on the disposition he should have as a judge as his career progressed. 
"Everyone's got a disposition, a judicial philosophy, a temperament. You have these nostalgic versions. These creative versions. But there's also an understanding of how these things get layered onto you as a human being through time. Being a new judge, being a judge of one year, being a judge of two years, being a judge through your first term. We talked about that. I mean, it's priceless," Carter said.
Hernandez also brought a self-deprecating sense of humor to the courtroom. But he was also known for the moments in which he said nothing.
"The idea that you can say everything, without saying anything," Carter said of the way Hernandez used silence. Silence not only works to communicate directly, but "it also offers a way to convey dignity and respect without being confrontational," he said.
In trying to describe the scope of Hernandez's influence on life in Yellowstone County, Carter focused on something other than his years as a judge. He guessed "conservatively," that Hernandez must have issued more than 10,000 orders of protection. 
"So what does that mean, 10,000? So we're going to assume there's merit to all those 10,000. Those are 10,000 lives or more. Those are 10,000 people that came to a courthouse seeking help because they felt they were in physical danger. These are victims of domestic violence. These are victims of family violence in general. These are victims of stalking," Carter said.
"That amount of work, and how many people got helped in that situation," leads to "an understanding of the gravity of the role he played in a lot of people's lives," Carter said.
If you looked at the physical files involved in that work alone, Carter guessed you'd have to move them by the pallet.
"There's just this person's presence, this pillar for so long," Carter said of Hernandez's life. "That pillar is gone."