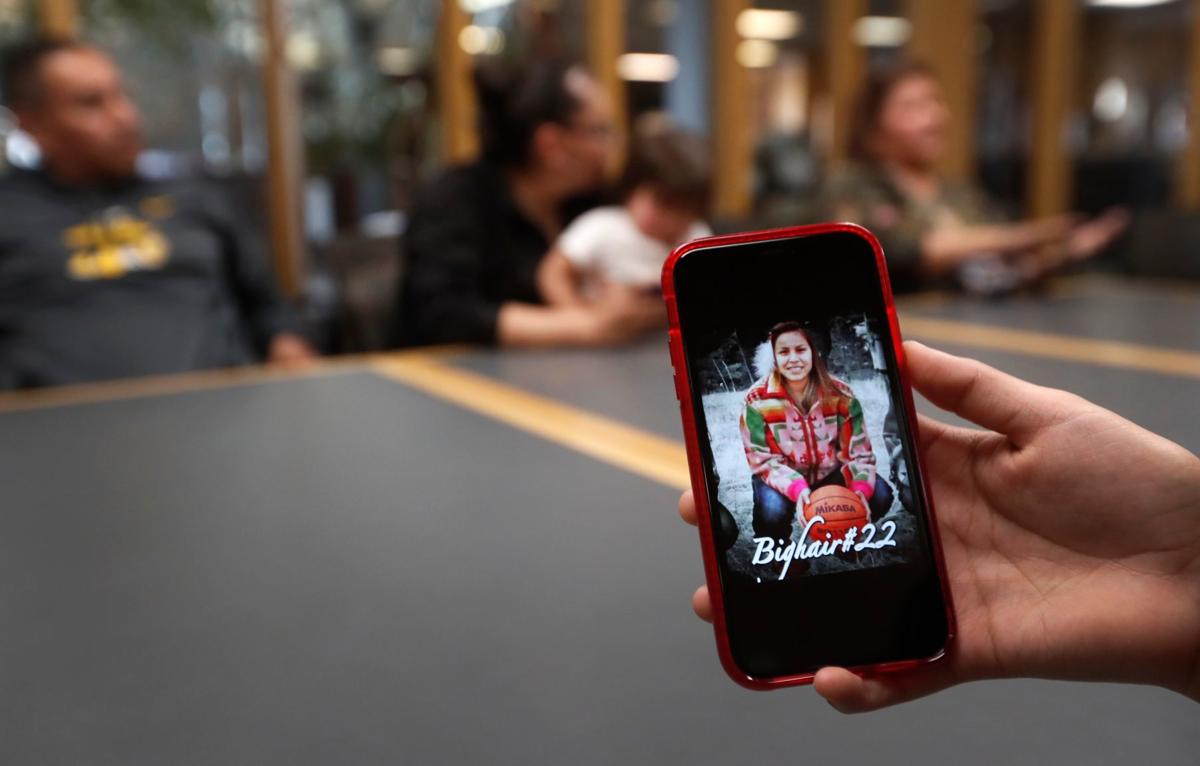 After a Saturday morning car crash outside Billings fatally injured his daughter, Big Horn County Sheriff Lawrence "Pete" Big Hair and his family remain in shock and in grief.
Cassie Big Hair, 22, of Crow Agency was flown by helicopter to a hospital after the crash on I-90 east of Billings, and she died of her injuries Sunday. 
In her final moments, relatives surrounded her, touching her, her sister Flora Big Hair said. The family was in Billings Tuesday as part of preparations for Cassie Big Hair's funeral later this week.
"We were there all the way to her last breath," her father said. "We didn't want to let her go, so we held on a little longer than maybe we should have. We were there to the end."
Cassie Big Hair loved her family and never stayed angry with any one of her siblings for long, they said. She was protective of her relatives, especially her younger ones. She had a sense of humor and was known to cook for the family, especially during Lawrence Big Hair's recent campaign for sheriff. Her basketball playing days at Lodge Grass were a point of pride for Cassie Big Hair, and her family recalled that she was always one of the loudest cheering when her siblings played, often telling them to run harder, to hustle faster.
She had her struggles, too. Her older brother, Peter Big Hair, is the director of the Crow Nation Recovery Center. He said that his sister went through treatment for substance addiction and that she had wanted to get better, hoping eventually to become a counselor herself to help others deal with the same issues she faced in her own life. She especially wanted to help younger community members, he said.
"She wanted to be a counselor for kids. She knows that it's a struggle on the reservation. She had goals," her brother said. "She was motivated to wanting to make a difference and help out kids."
During a trip to Billings shortly before her death she encouraged a relative to stay positive. On the same trip she told her friend Lydia Hogan that she wanted to go to church more and become a better person.
"She just loved whoever came into her life," Hogan said. Within the last year she had spent time working at an assisted living facility in Billings. Older sister Flora Big Hair said she would give her sister a ride to and from work every day.
The family found out she had been in the crash while they were in Billings Saturday getting a tuxedo for one of Cassie Big Hair's younger brothers to wear to prom, her father said.
The Montana Highway Patrol is investigating the crash that killed Cassie Big Hair; the law enforcement agency is looking at both alcohol and speed as possible factors in the crash.
A crash narrative from MHP states the crash took place on I-90 West shortly before 6 a.m. Saturday morning. Cassie Big Hair was westbound in a GMC Denali when it's believed the vehicle began drifting to the left. MHP suspects she over-corrected to the right and began going off the road, before over-correcting to the left and sliding off the road. The vehicle then struck a fence and rolled multiple times. Cassie Big Hair was not wearing a seat belt and she was ejected from the vehicle during the crash.
She was taken by Life Flight to St. Vincent Healthcare in Billings, where she died the next day, surrounded by family.
The family still has happy memories of Big Hair that make them laugh, briefly, as they deal with an absence they never expected. Several relatives laughed Tuesday as Flora Big Hair shared a story of her sister frantically texting her father asking for a ride to get her away from the dog.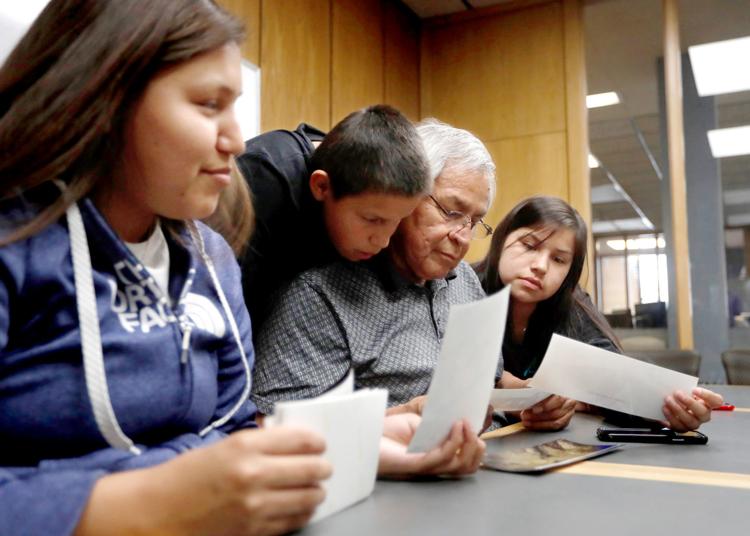 She also loved her young niece Kaizlynn La'Vera Fisher and was known to spend her whole paycheck getting whatever the infant girl needed. She was proud, her father said, of giving the girl her middle name, which combines Lawrence Big Hair's name with the name of one of his deceased aunts.
Sheriff Big Hair said he hopes people who hear of his daughter's passing take stock of their own decisions and be aware of the dangers of alcohol and drugs. 
"Families have a hard time getting over something like this," he said. "No parent wants to lose a child."
Get local news delivered to your inbox!
Subscribe to our Daily Headlines newsletter.