While going through William "Bill" Medicine Crow's personal things, Calvin Jefferson Jr. was surprised by how many 'thank you' cards and wishes of gratitude Medicine Crow had kept.
It was less a surprise that the cards were saved, and more a surprise that they were received. Jefferson hadn't realized how generous and giving his Uncle Medicine Crow really was.
"He was a humble human being," Jefferson said. Medicine Crow wasn't one to brag, except perhaps to note that he was the cousin of Crow historian and Chief Joe Medicine Crow. 
Bill Medicine Crow, 74, died Sunday in a Billings hospital, according to his family. Up until his last days, Medicine Crow's quiet demeanor and humility led to many discoveries by his family. 
"I know the church that he'd gone to, the pastor there told me that he was always faithful in sending money to that church," Jefferson said. "I found out there are a lot of churches around the Crow reservation that were the same."
Medicine Crow's quiet generosity didn't go unnoticed by Pastor Ross Lieuallen of the Billings First Baptist Church.
"You could safely say that anything from the March of Dimes, to Toys for Tots, to the (Leukemia and) Lymphoma Society he would donate there," he said.
He also donated every month to the church, Lieuallen said. Up until his last few months he was also a Sunday regular at the church.
"He was always sat on the second pew from the front," he said. "I could always count on that."
Lieuallen could also count on seeing Medicine Crow walking to a West High or Senior High basketball game, come rain or shine. Medicine Crow primarily lived in Billings and was an avid basketball fan, frequently supporting the local high school games; he was a wrestler in his "young days," and an excellent horseman.
Medicine Crow attended Eastern Montana College, now Montana State University, Billings after he retired from the military.
And, to the surprise of his family, at some point he got his driver's license. Medicine Crow was, up to his last days, known for walking everywhere he went. 
"All of his close family members never knew of him having a car or that he could drive, but there he was with a Montana driver's license," Jefferson said. 
You have free articles remaining.
But his hobbies and interests paled in comparison to his military career. 
Medicine Crow was born in Lodge Grass in 1944. In the late 1960s Medicine Crow enlisted in the military and served for 20 years in the Army and later the Army Reserves.
His military career took him across the globe, including Alaska and Germany. He served in Grenada and during the Vietnam War.
Being a veteran was a point of pride for Medicine Crow, Jefferson said. Jefferson enlisted in the Marines about the same time as his uncle in the Army.
"He was so relaxed, and you don't see him as a soldier, but there he was," Jefferson said. "He put on the uniform, and away he went and he did his part, and he was pretty proud of it."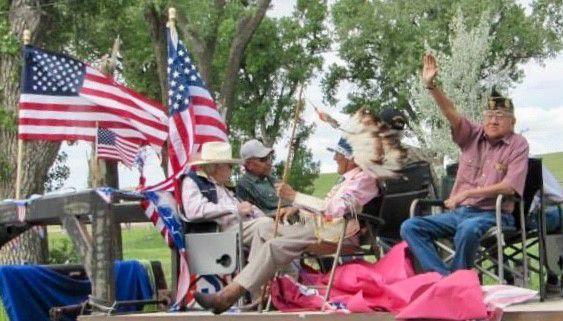 After retiring, Medicine Crow continued his ties with the military. He frequented parades, festivals, and powwows as a veteran and color guard member.
"I've talked to people who didn't really know him but would say, 'was he the guy who was always in the color guard unit in the parade?'" Lieuallen said. "And I'd say, 'yep that's Bill.' That was very important to him as a retired military officer."
The pastor knew Medicine Crow since the early 2000s and said Medicine Crow attended the church long before the pastor arrived there, likely going back to the 80s or 90s.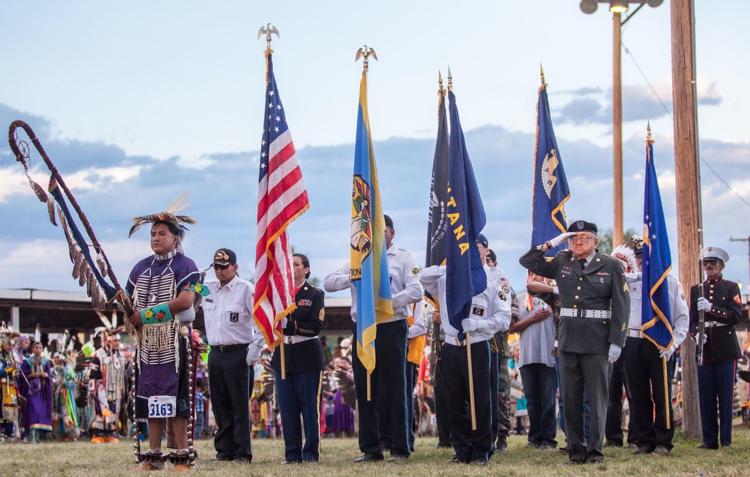 "He was one of those rare people that moved in and out of the church with grace and humility and love, and you take him for granted because they don't draw attention for themselves but yet you really miss them," he said.
Lieuallen officiated Medicine Crow's funeral Thursday at the Four Square Church in Crow Agency.
"We wanted to say that he was a fixture of the Billings community, but yet he was a strong part of Crow culture. And it's rare for one to navigate both and to be such a big part of both worlds. Especially of his generation," his family said in a statement.