A bill aimed at strengthening Montana's move-over laws to better protect first responders passed a key hurdle in the Montana Legislature when it was sent from the House to the Senate earlier this week.
House Bill 264 would add a penalty for reckless endangerment of emergency personnel to laws on passing emergency vehicles. It would also add tow truck vehicles to the list of first responders drivers are required to move over for.
On Monday the bill passed its third reading with 99 yes votes and no votes against.
The bill has support from a range of first responder groups, including the Montana Fire Chiefs Association, the Montana Tow Truck Association and the Montana State Volunteer Firefighters Association.
Also supporting the bill are the families of Nick Visser and Casie Allen, two Hanser's Automotive tow truck operators killed in October by a truck as they were removing a crashed vehicle on icy I-90 between Park City and Columbus.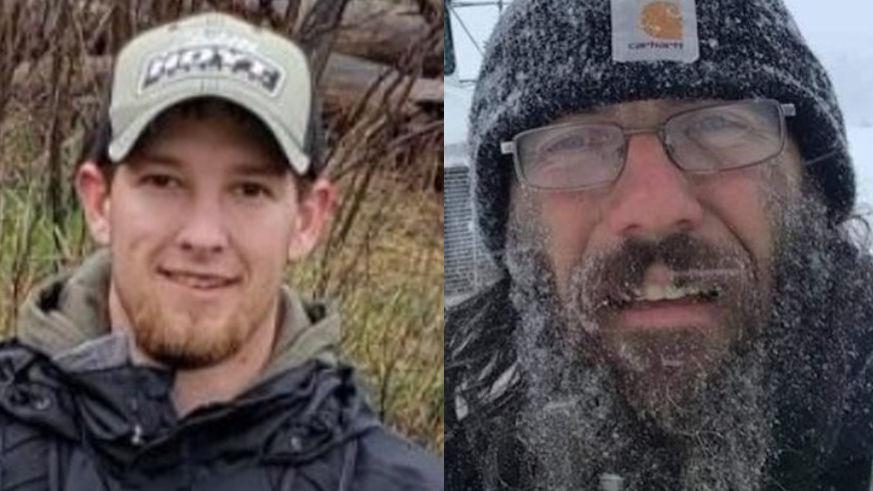 Family members of Visser and Allen were among those who spoke during a hearing for the bill in February. Allen, age 28, had lived in Reed Point with his parents Barry and Robin. Visser, 37, had lived in Billings and with his wife Kendra had five children between ages 3 and 15.
During the February hearing, Barry Allen spoke, as did Kendra Visser and Nick Visser's mother Peggy Visser Mathiason. Mathiason described how two of her sons have worked as tow truck operators, her husband works as a Montana Department of Transportation bridge inspector and her son-in-law works as an MDT maintenance worker. 
"Each of my family members has described countless personal accounts involving their own near hits related to drivers' lack of attention while driving. Nicholas and Casie's deaths were completely preventable and represent the ultimate price a first responder pays for his or her service," Mathiason said during the hearing. 
"I am a pragmatist and realize that the passage of this bill will never be enough to absolutely guarantee the safety of our workers but it does do something very important: it reduces the risks associated with those jobs and I am certain it will help prevent more deaths like those of my son and his coworker," she said.
HB 264 underwent mostly minor changes before being transmitted. The range of fines for reckless endangerment of emergency personnel was increased to between $100 and $500. Likewise a second offense fine was increased to $500 to $1,000. Those offense also carry the potential for jail time. 
Rep. Ross Fitzgerald, R-Fairfield, the bill's sponsor, said the penalties are meant to be "a life lesson rather than a life punishment." 
"The life lesson in this case was trying to beef up what I call the incentive to pay attention," Fitzgerald said. 
The bill is co-sponsored by Bozeman Democratic Rep. Jim Hamilton.
Changes were also made to language in the bill stipulating how much drivers should be expected to slow down. The bill had originally described reducing the vehicle's speed to a reasonable speed appropriate to the road and conditions that is no faster than half the speed limit. 
Fitzgerald said there are concerns both about potential hazards from abrupt speed reduction on the interstate or in poor conditions. There were also concerns from an enforcement perspective since proving actual speed could be difficult.
The language now says vehicle operators shall "cautiously and in a careful manner reduce the vehicle's speed to a reasonably lower and safe speed appropriate to the road and visual conditions or to the temporarily posted speed limit but to a careful and prudent speed if a temporarily posted speed has not been posted.'
With around 40 years of firefighting experience, Fitzgerald said he has been in what some might call near-miss situations before, but that personally he doesn't like the term "near miss." 
"There's never a near miss. It's a near hit or a hit. And that terminology applies more than near misses. It's not a near miss," he said. 
Fitzgerald said a similar bill in 2019 didn't make it, but expressed optimism for HB 264. 
The representative said the bill will need to be paired with other efforts to improve driving in the state, improve roadside safety protocols for first responders and improve public awareness.
"It's gonna be a long-term effort to keep some awareness," Fitzgerald said. "We've got to get ahead of it here."
Whether it's law enforcement giving a speeding ticket or someone with a disabled vehicle, drivers need to display the same behavior, according to Fitzgerald.
"You need to pull over into the opposite lane, slow down, put your emergency flashers on and do the prudent and safe thing," Fitzgerald said. "I've had trucks just about blow me off the road when I'm clean into the right side of the median and he's on the other side of the white line and I still get blowed off. And that's the stupidity and the ignorance of some drivers. So that's gonna be a culture change."