There is a handmade sign in the garage at the Scherer home that says "Jerry's Workshop." But these days 14-year-old Riley Scherer has taken over his father's space.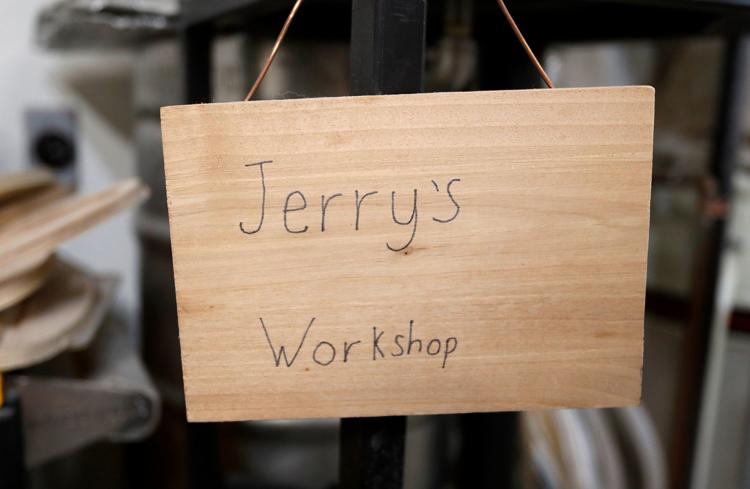 On a recent Saturday, Riley's CNC (Computer Numeric Control) machine is hard at work on a piece of poplar, a 3-D image of a bugling elk emerging from the sawdust as a computer-controlled router methodically removes material.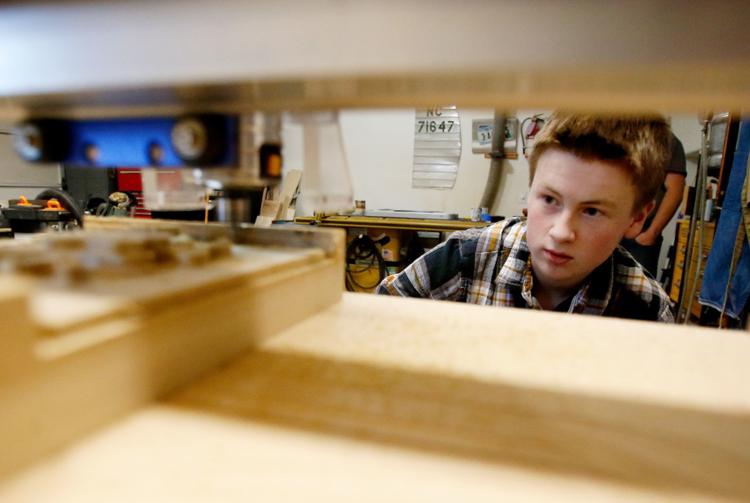 Riley got his first 3-D printer as a gift in the sixth grade. 
When the fidget spinner craze hit the next year, he saw an opportunity.
He made his own, selling the toys for $7. It quickly turned into a lucrative side business, with Riley running the machine day and night to keep up with demand. He eventually made enough money to buy a second 3-D printer. 
By early 2018, Riley had saved money to put toward the CNC machine, bought with the help of his grandfather and his parents.
Starting with simple designs created on special software, Scherer is now making multi-layered illuminated signs from wood, plexiglass and ribbons of LED lights.
His creations — from custom logos to American flags — are selling as fast as he can make them. A freshman at Skyview High School, Riley juggles his work in the shop with his school, drivers ed and music lessons.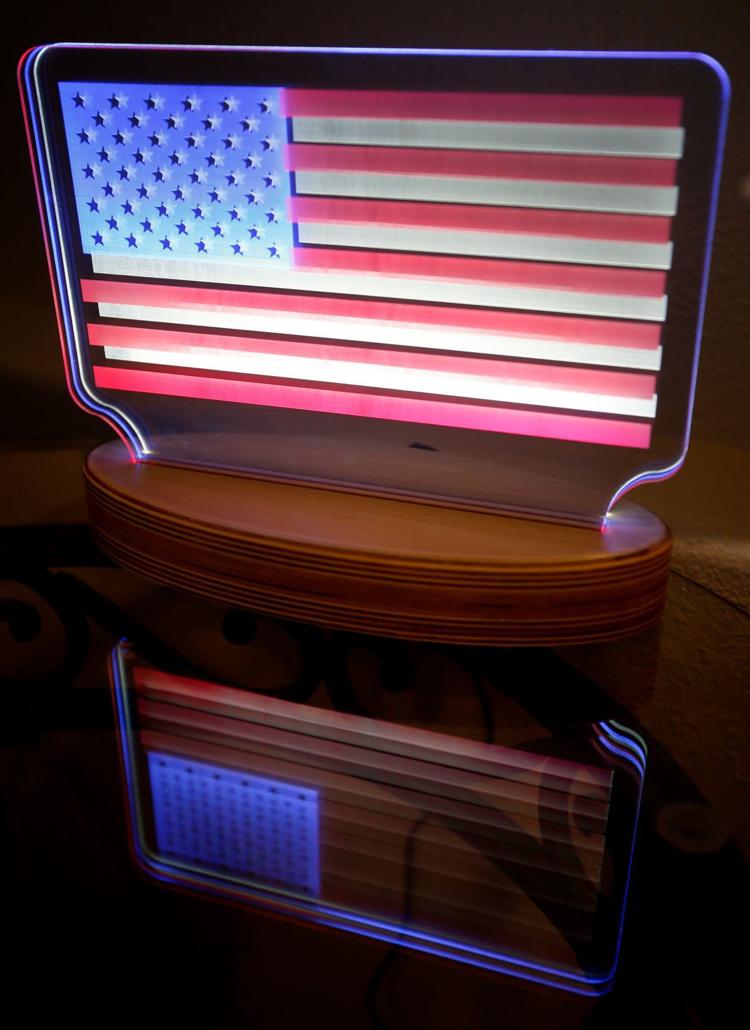 He takes guitar lessons once a week and is also part of a student band. He performed on stage during the summer in the AMP Camp program.
Working with his dad in the shop is a longtime passion for Riley.
"I've always liked making stuff," he said.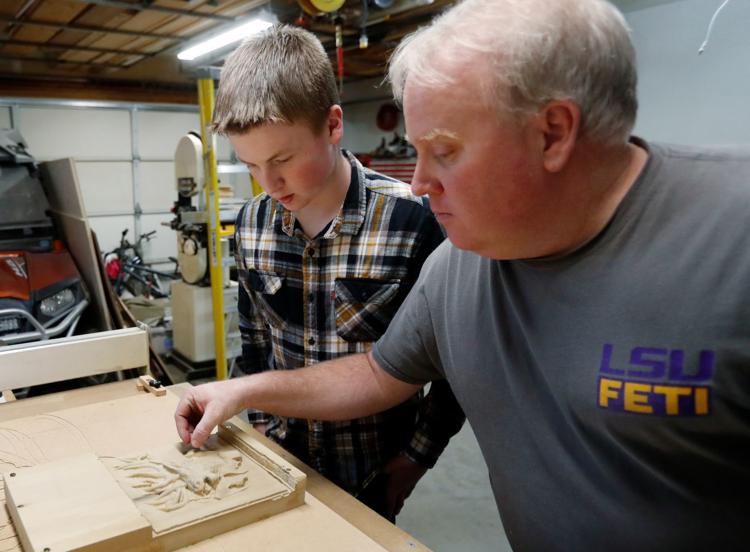 For him, the hardest part is the design process. His favorite part is standing and watching his design emerge from the machine.
"It's kind of fun to watch it and see what it does," he said.
With the help of local businesses, online tutorials and trial-and-error, Riley has taught himself to program and use the 3-D printer and CNC machine.
Riley is reluctant to talk about his accomplishments in the shop.
"A lot of his teachers don't even know what he does," Jerry said.
Through word of mouth and his father's friends, Riley has also made signs for local businesses, including Canyon Creek Brewing, Ski Boot Rx and Vannoy Metal Works. 
His latest sign, for a Coeur d'Alene, Idaho, small business Blue Chip Chiropractic, was based on a simple logo, from which he created a custom wood frame and two colors of lighting to illuminate the etched plexiglass.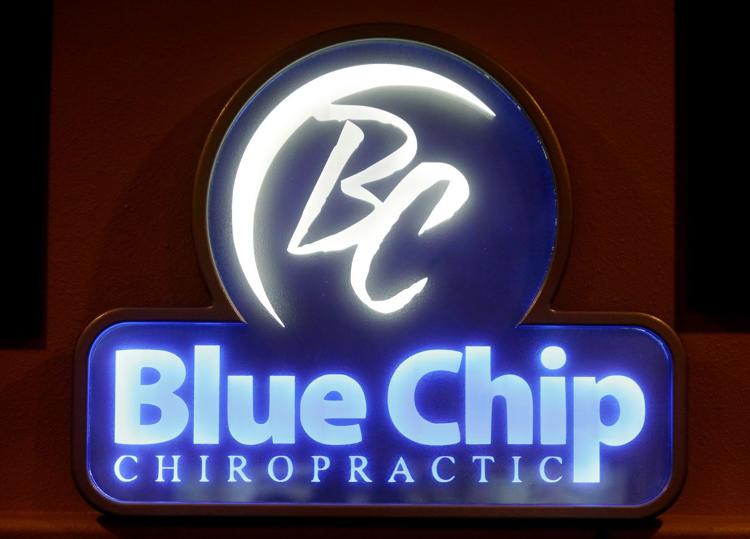 Not every new design is an immediate success. While learning to etch plexiglass, the bit in the CNC kept melting the material.
"We were ruining more than we could get done," Riley said. 
After buying a specialty diamond-tipped "drag bit," the design was a success.
As Riley works in his shop, he's crafted some plans for the future. He hopes to become a mechanical engineer or a machinist. But sooner than that, he knows his next big purchase: a laser or plasma cutter.