Administrators at Billings Logan International Airport are flying high with news of a $1 million federal grant.
The grant, announced Tuesday, is part of the Federal Aviation Administration's Airport Improvement Program and was shepherded along by Sen. Jon Tester, who sits on the Senate's Commerce and Appropriations committees. 
The grant was welcome news at the airport, but not unexpected. 
"We were working with the FAA the whole time," said Kevin Ploehn, airport director. 
The airport also has applied for a $2 million FAA grant designed to improve passenger ramps. Ploehn said he expects the grant to be awarded either late this summer or early fall.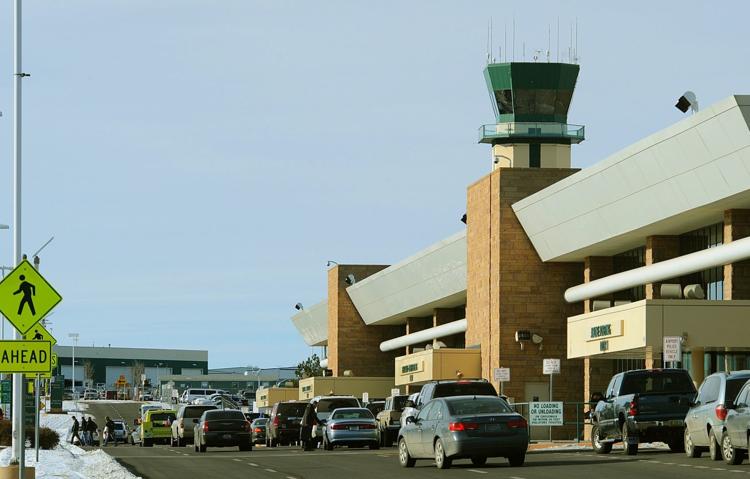 In the meantime, the $1 million grant awarded Tuesday will be put to use immediately, factoring into the airport's three-year expansion, which begins this fall, and replacing some of the facility's emergency firefighting gear. 
"All that stuff expires," Ploehn said of the protective gear that firefighters are required to wear. 
In total, roughly $200,000 will go to buying new aircraft rescue firefighting equipment.
You have free articles remaining.
The remaining $800,000 will pay for the engineering and design work that's part of the first phase of the airport's expansion. Depending on what's left, a bit of the construction work on the first new terminal might also be covered by the grant, Ploehn said.
In a statement, Tester talked about the vital role airports play in a state as large and rural as Montana. 
"Air travel is critical to keeping folks connected, and this grant will make air travel in and out of Billings quicker, safer, and more reliable than ever," Tester said. "Whether it's by increasing tourism, facilitating business, or helping families and friends stay connected, our airports make our way of life possible."
Tester worked on reauthorization of the FAA's Airport Improvement Program through his committee assignments.
Ploehn had hoped the ramp work grant would have come through first, but still he's pleased. With work on the airport's expansion planned to start in a few months, the arrival of Tuesday's grant was welcome news.  
"Glad it showed up," Ploehn said.
---
Retrospective: Billings Logan International Airport