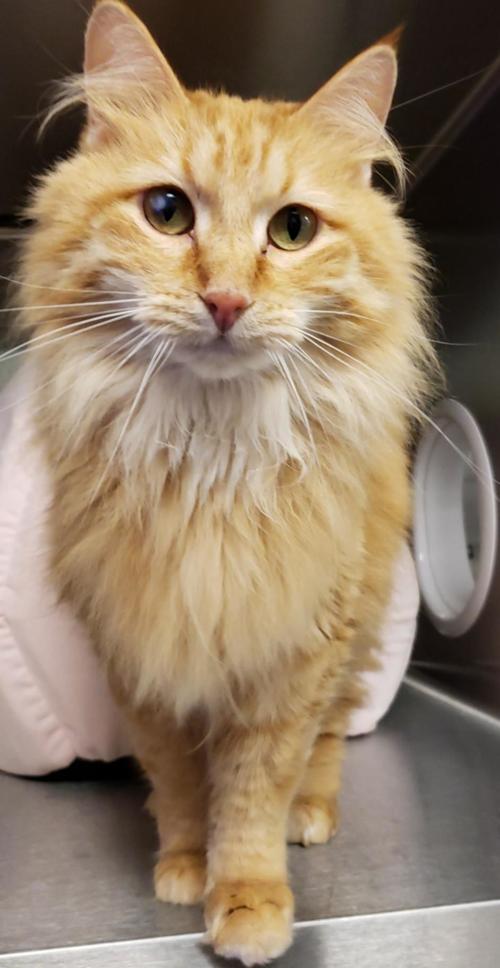 A Billings animal shelter is at capacity for cats after a home was busted by animal control for housing more than 40 cats in unhealthy and inhumane conditions.
On Monday, June 24, Billings Animal Control responded to a woman's home. The woman invited animal control into her home, and animal control found unhealthy and inhumane conditions in the home, according to Yellowstone Valley Animal Shelter executive director Triniti Chavez.
Animal Control referred the Billings Gazette to the city attorney's office for additional information on the rescue. No one from the city attorney's office was able to comment because the investigation into the home is ongoing.
In Billings, there is no limit to the number of pets a person can own, but after four animals owners must apply for and receive a small animal permit in addition to regular licensing for the pets. It's unknown if this household had licensed or permitted animals. 
YVAS acts in partnership with animal control to house and re-home found, lost or rescued animals within city limits. On that Monday the shelter's cat population, which was already at capacity, suddenly tripled.
The animal shelter initially caught 38 cats that were transferred to the shelter. During the week an additional 10 cats were trapped in the house and brought to the shelter.
"Animal Control had to trap some of them," Chavez said, "Because they were living in the walls."
Forty-two adult cats, six kittens and one dog were recovered from the house, Chavez said. The animals' conditions and health varied.
"I wouldn't say they were well cared for, but there wasn't too much outside of our means to treat," she said.
Some cats had minor illnesses, like upper respiratory infection or wretched gum disease, which causes tooth loss. Most had only hygiene issues like matted fur and were covered in feces.
One cat, Crescent, 8, was brought in with no teeth, matted fur and the tips of her ears missing from frostbite. She was adopted Sunday.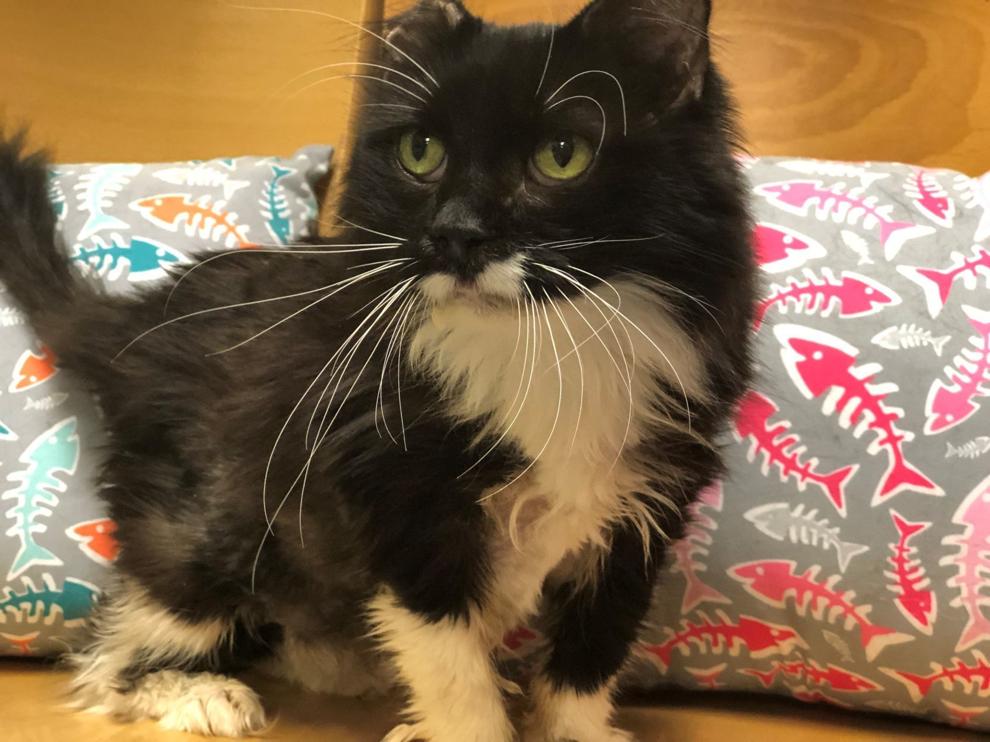 Details surrounding the cat hoarder are still under investigation, but Chavez said the bust came as no surprise.
"We've been aware of this individual for years, and they have been on a do-not-adopt list for years," she said. "Not a single cat (from the house) was microchipped, so they weren't adopted from us."
To deal with the sudden influx of cats, the shelter was all-hands-on-deck, Chavez said. The shelter treated and cleaned all the cats within 48 hours of getting them. The next day all the cats were spayed or neutered and microchipped.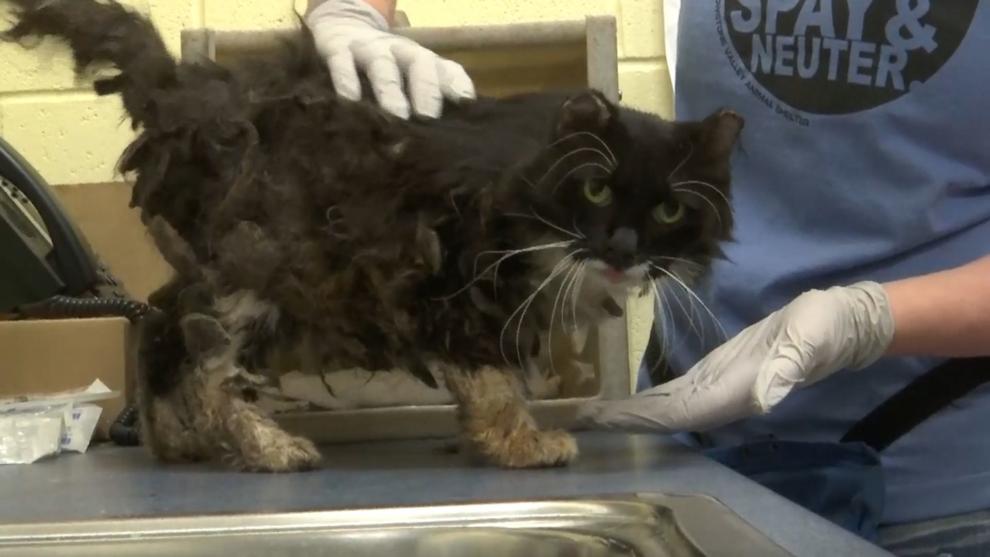 "We had a vet, feline staff, vet techs and did an assembly line to check them, record them, get them vaccinated and get them into a clean kennel," Chavez said. "It was a quick response from my team. I have to give them the credit."
None of the animals were put down, Chavez said. To house the cats the shelter had to get creative.
The team converted the garage into a temporary shelter, used puppy kennels as temporary cat kennels, and rented air conditioning units for the garage. It worked, but it was less than ideal, Chavez said.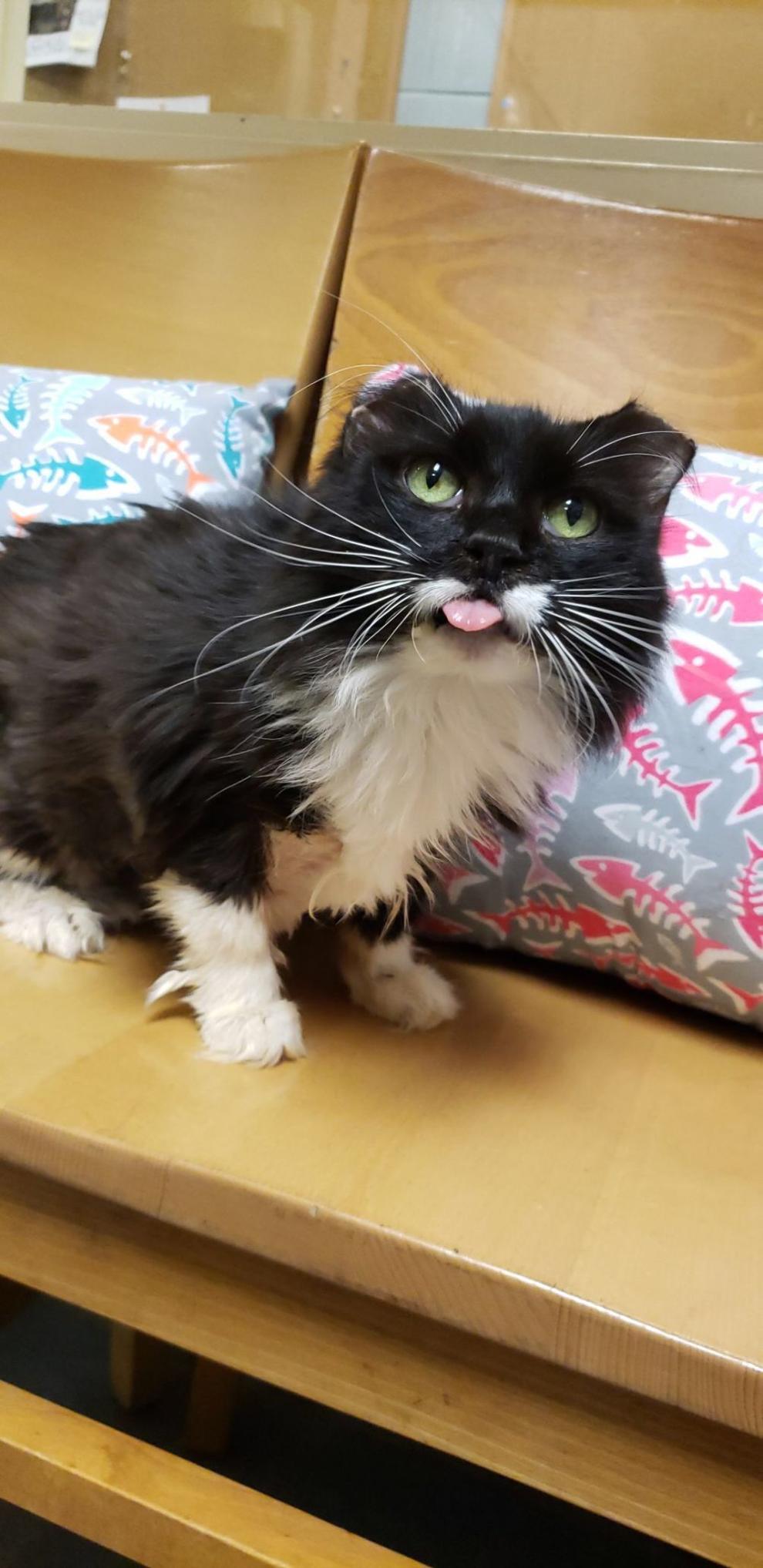 On Tuesday, just more than two weeks after the cats were rescued, the shelter moved the final few cats from the garage and into the regular cat units, Chavez said. 
Despite their poor living conditions, many of the cats were extremely social. Only two of the 48 were feral, Chavez said. Seventeen of the cats rescued still needed to be adopted as of Tuesday, and two were in foster homes. The animals are now up-to-date on vaccines, are microchipped and are ready to be adopted. 
Those interested in adopting the cats can visit yvas.org or call 406-294-7387. 
"I would love to find homes for these guys," Chavez said. "They tug on heart strings and they're so loving and happy."