Residents and city crews spent Monday cleaning up after the pummeling from Sunday's hailstorm, which tore leaves and branches from trees and left others twisted and uprooted by 70 mph gusts of wind in some parts of Billings. 
City forester Steve McConnell spent the day assessing the damage to trees in city parks and in other public places. 
"We're still in a process of inventorying everything," he said Monday evening. 
McConnell and the city's park employees will have a good sense of how much damage was done and how serious it is by Tuesday, he said.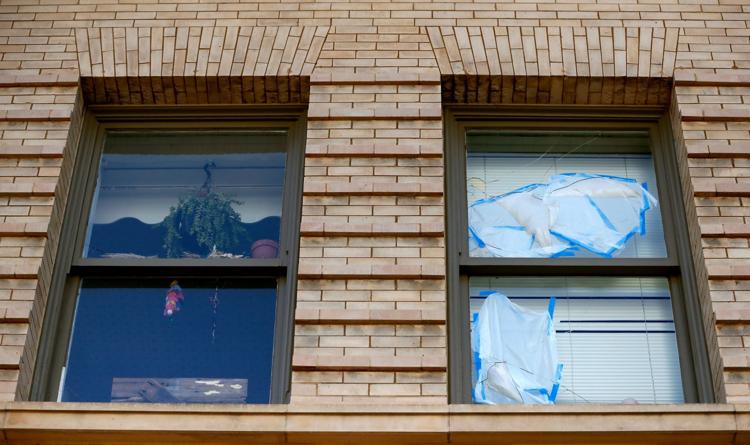 Downtown was littered with tree debris, and crews from Downtown Billings Alliance were out cleaning up the sidewalks and streets on Monday morning. The Babcock Theatre building sustained damage, including flooding in the basement and 12 broken windows on the upper section of the north wall. 
"We're grateful that no one got hurt, and these are all things that can be fixed," said Kay Foster, one of the owners of the building. 
The historic marquee on the building's north side was also damaged. Delicate light bulbs and neon tubing from all sides of the marquee had been broken, and several of the letters blew off in the storm. 
"For the most part it's not so bad, but because it's old stuff, it's hard to replace," said Brittany Stevens, events director for the Babcock and Art House Cinema.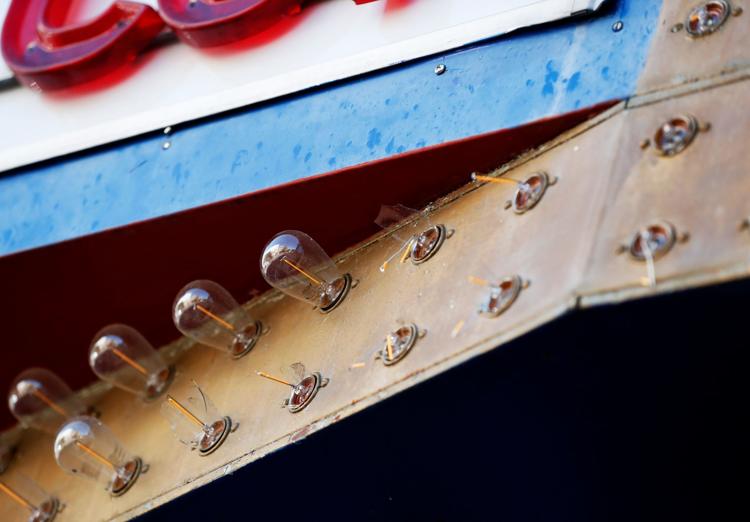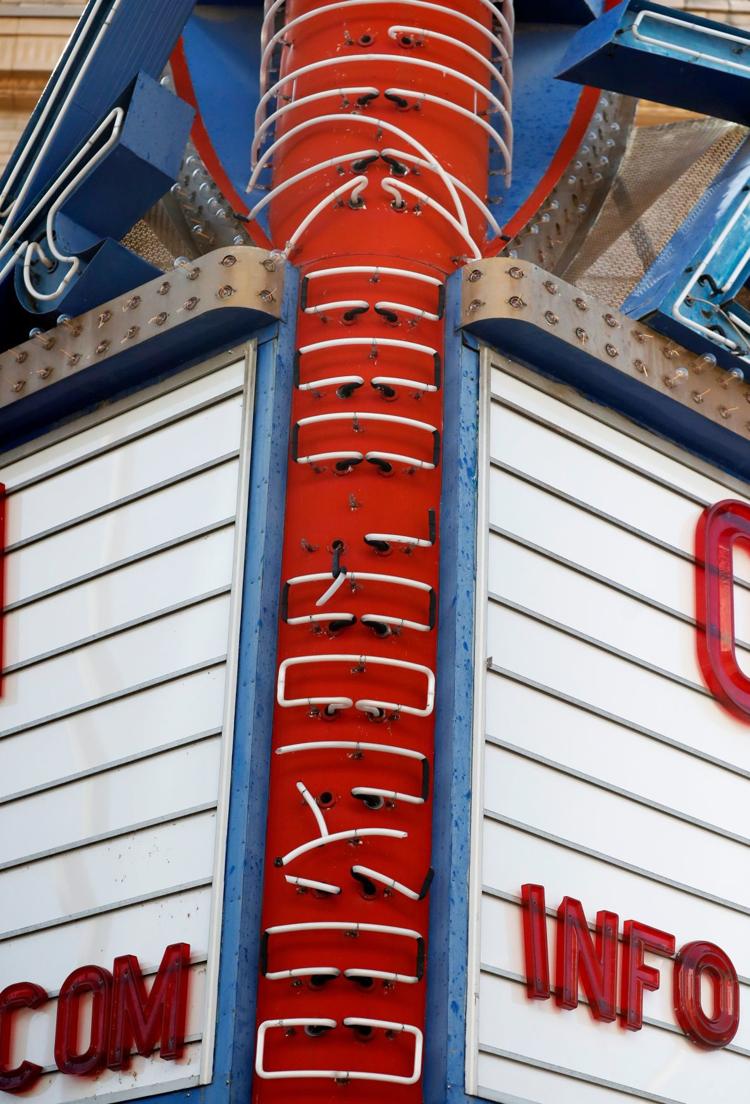 David Mumford, the city's public works director, pointed to the isolated nature of the storm limiting the damage it did to the city. Pockets of the West End saw no hail while downtown saw stones that shattered car windows and excoriated most of the trees. 
Overall the city seemed to take in stride, Mumford said. 
"We got very few calls," he said. "We had a few branches and trees that fell into right-of-ways."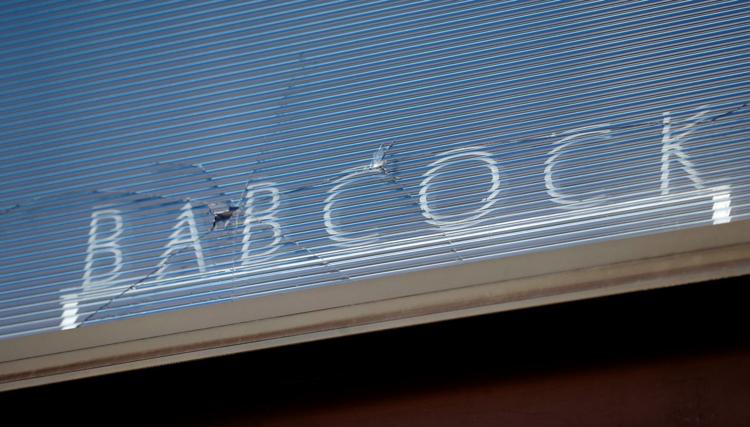 City crews spent the day clearing those trees branches. The storm debris will wait a little longer. 
Once tree leaves and other storm detritus dry, the city will begin cleaning it off the streets and gutters. In the meantime, Mumford asks city residents to keep storm drains clear in front of their homes. 
You have free articles remaining.
Homeowners who have a lot of branches or other storm debris of which to dispose should bundle them up and leave them next to their garbage bins and city crews will haul them off when they empty the bins. 
If the amount or the size of the debris is substantial, residents can call the city's solid waste division at 657-8260 to request assistance. 
The storm left some residents without power. 
Jo Dee Black, NorthWestern Energy information specialist, said she estimated that in the direct aftermath of the storm 1,500 customers in Billings were without power.
By 2 p.m. on Monday less than 100 residents were without power, she said. 
"The outages were caused mostly by a lot of trees and branches on lines," she added, as opposed to broken poles or lightning strike-caused outages.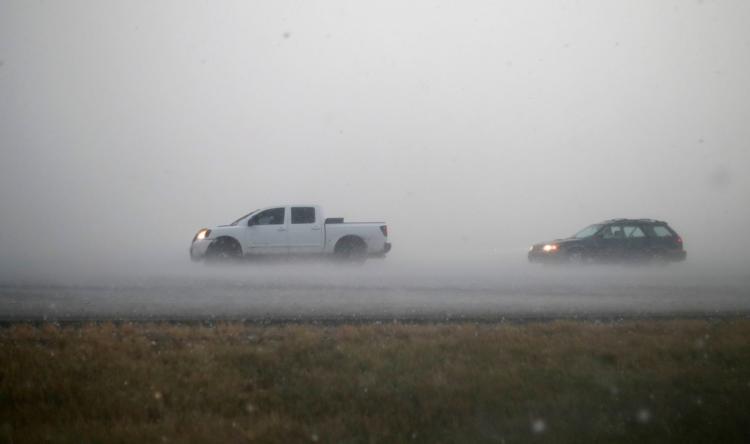 North-central Billings appeared to have a higher number of outages but generally it was citywide.
"NorthWestern Energy crews were out through the night and in the morning and the tally right now for an estimate is about 300 man hours so far," Black said. "We really appreciate customers calling us and letting us know where there were damaged lines. That was very helpful and people's patience has been very much appreciated."
Sunday's storm was the first true test for Yellowstone County's new emergency notification system, CodeRED, a smartphone and landline-based alert system that replaced the county's Cold War-era sirens. 
The county has had over 10,000 phone numbers registered with CodeRED, but on Sunday night just under 200 notifications went out, meaning not everyone was signed up correctly to receive the alerts. 
KC Williams, Yellowstone County's director of disaster and emergency services, spoke to the Billings City Council and its meeting Monday night and encouraged county residents to sign up for the notifications.
To receive the alerts via text message, county residents should text "Yellowstone" to 99411 and follow the prompts they receive. Residents can also download the CodeRED app by clicking on the link through the county's disaster and emergency services website. 
Residents without a smartphone or those who don't want to register their smartphone can also sign up for alerts that will go to their landlines by visiting CodeRED's Yellowstone County registration page.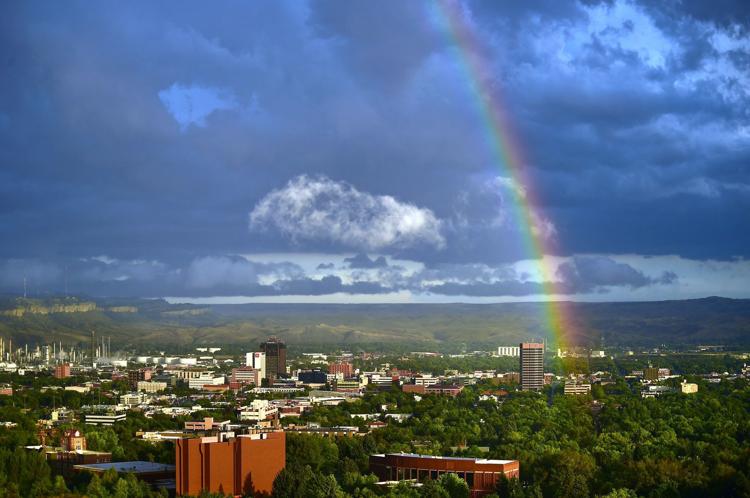 Residents without computer access can call Yellowstone County Disaster and Emergency Services at 256-2775 and sign up through a county employee.