Billings baseball historians want a peek in your attic.
A small but mighty band of dedicated baseball enthusiasts and historians have partnered with the Yellowstone County Museum to showcase for the first time the Magic City's passion for the American Pastime.
Decades worth of items recounting Billings' proud baseball history has a small presence at the County Museum near the airport, but the sport's local preservationists and museum staff plan to secure a more sizable — and permanent — home by early October.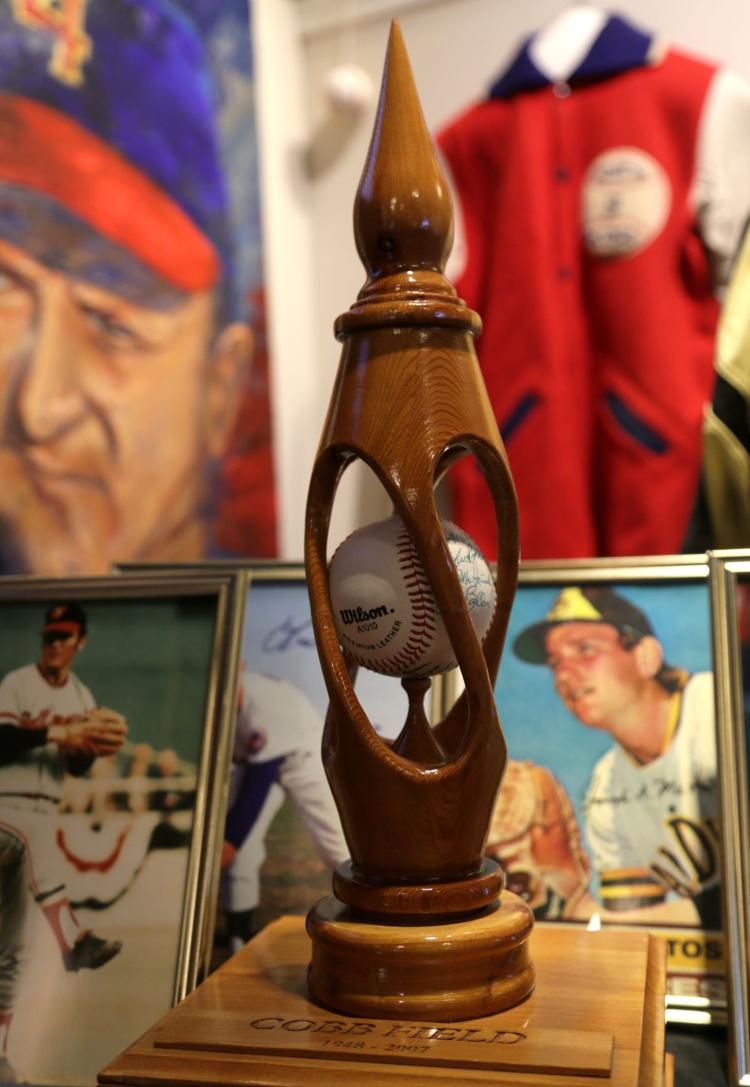 For the time being, members of the Billings Baseball Preservation Society have partnered with the museum's curator, Kathy Barton, to open a temporary exhibit with uniforms, artwork and an autographed baseball cradled in a handsome case made of wood salvaged from the old Cobb Field. The ball is signed by the four Billings players to have pitched in the Major Leagues — Jeff Ballard, Joe McIntosh, Dave McNally and Les Rohr.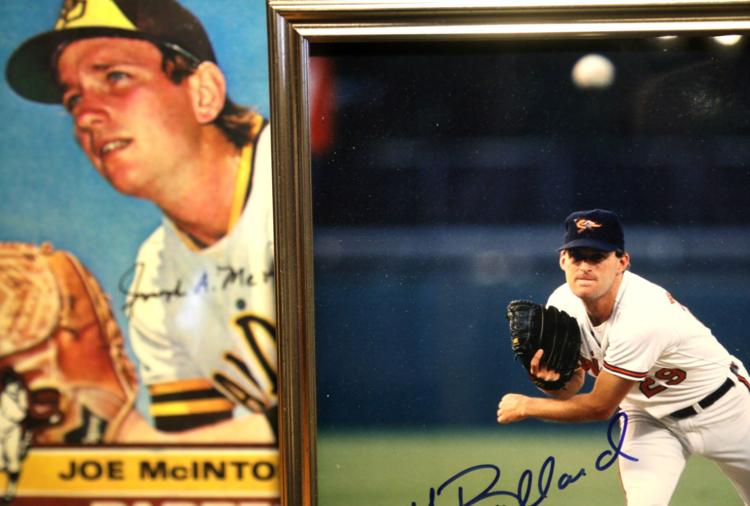 At the heart of the current display is a mannequin dressed in the uniform — clear down to the spikes — worn by Ed Bayne, the legendary coach of what was then the American Legion Post No. 4 team that won 23 state championships and whose players — more than 300 of them — earned college scholarships with the help of their coach.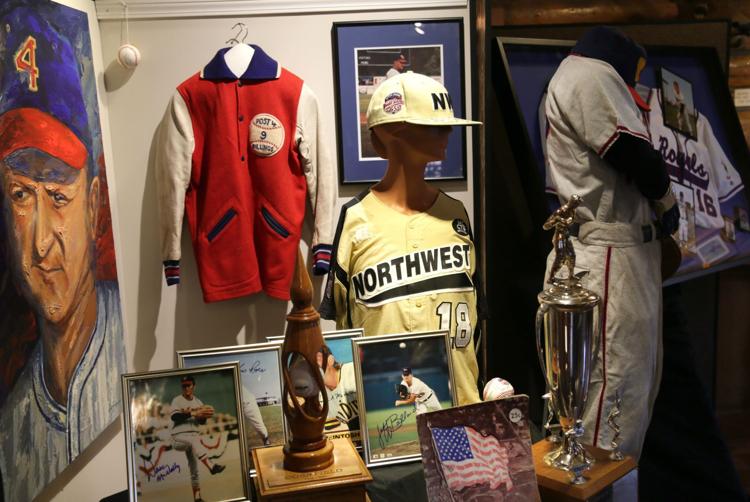 Baseball enthusiasts and Barton — who admits to becoming a bigger fan of the game as the project has evolved — are combing through the collection to install a permanent exhibit in the lower level of the museum, at 1950 Airport Terminal Circle.
They're hoping Billings residents will have even more local baseball memorabilia they're willing to let go of so that museum visitors can see just how important the sport has been to the town. The items can come from Little League, American Legion, Mustangs, high school, college, even the small-town semi-pro teams that flourished a half-century ago and more. 
"Our dream of finding a home for all of baseball's memorabilia and artifacts in this community has finally reached fruition," said Sam Studiner, the society's secretary/treasurer. "It has taken us quite a while to find a home. We are really excited to have the things we have already gathered and what will be coming in so people can go back in time and share all the memories they have."
"This museum is owned by the public," said Jack Bayne, Ed's son and a member of the society's board of directors. "The people should see it. These are family things that people cherish. They want a good, safe place where everyone can see it. The way it's handled here, it makes people feel good that they can bring something here knowing it will be well taken care of."
Society directors prefer that people donate their items, but if they wish to lend them for the display, that's OK too, Studiner said.
You have free articles remaining.
Any items donated "get the full museum treatment," Barton said.
People who have seen the temporary exhibit have two reactions, depending on where they call home. Out-of-state visitors say, "Oh, Dave McNally — I know him. He was from here?" Barton said. "The others all remember Eddie Bayne."
McNally, the Baltimore Orioles' great, remains the only pitcher to have hit a grand slam home run in the World Series. In 1960, McNally helped pitch his Billings team to the American Legion World Series, where they finished second to a team from Louisiana led by future Major Leaguer Rusty Staub.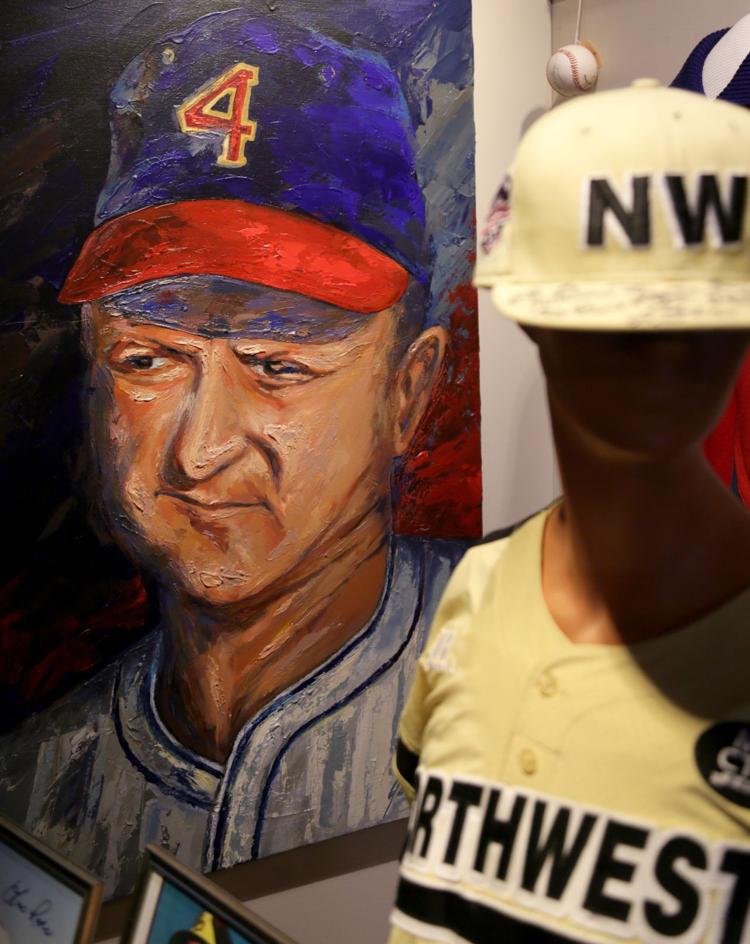 Upstairs, downstairs
In a downstairs area that formerly held an exhibit depicting Capt. William Clark's canoe campsite, Barton plans to display a local baseball exhibit in a traditional baseball shape, a diamond.
"It's not enough space for the amount of (baseball) history there is," she explained. "This ties in with our hopes to expand the museum, either here or somewhere else. This is a major step toward that."
The Billings Baseball Preservation Society organized in 2009.
Shawn Heringer, society president, said he's grateful to the museum's board of directors and to Charlie Yegen for their partnership. "Without them," he said, "we would not have this opportunity to preserve and share the memorabilia with the community."
Admission is free to the museum, where one can purchase, among other things, a $1 postcard of Babe Ruth's Aug. 19, 1947, appearance at Cobb Field. The museum is open 10:30 a.m. through 5:30 p.m. Tuesday through Saturday.
To learn more or to donate to the permanent exhibit, phone 406-256-6811 or visit ycmhistory.org.