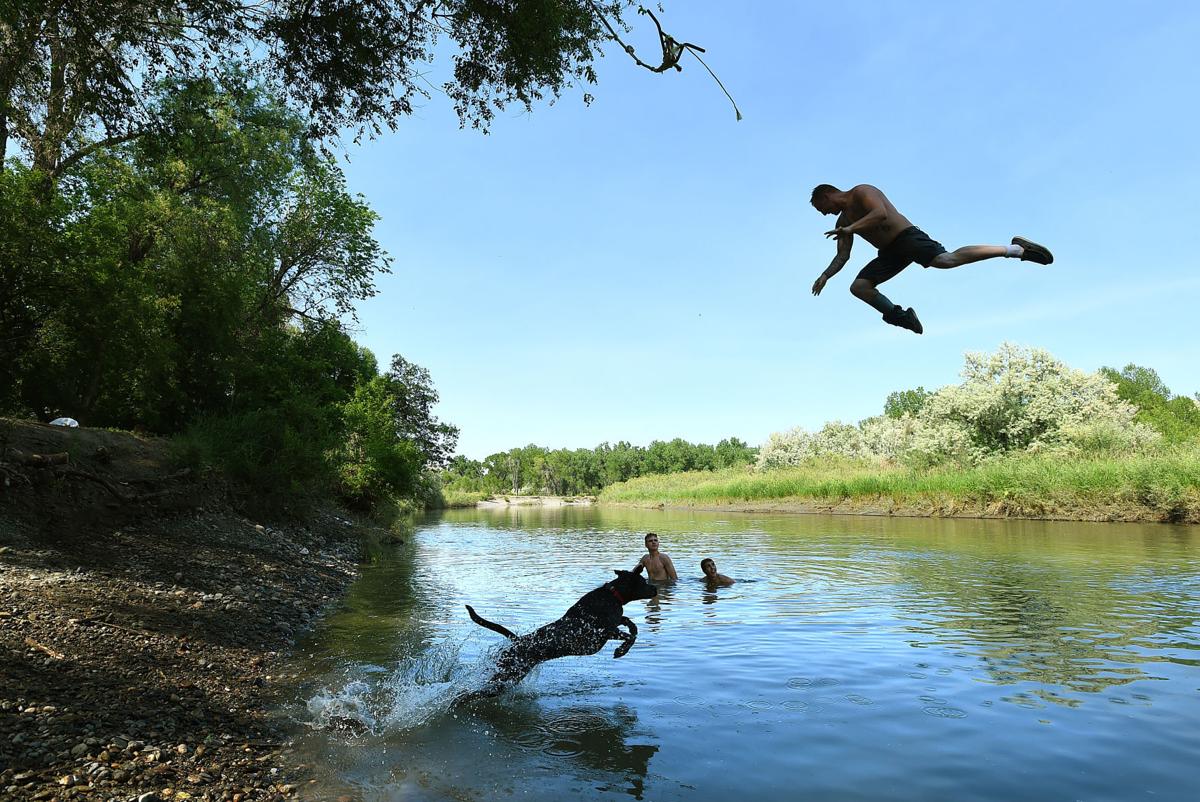 Billings has broken a 1987 record for high temperature on the date.
On Tuesday Billings reached 105 degrees, according to the National Weather Service in Billings. The previous record high for June 15 was 98.
Several other cities in the NWS Billings coverage area also set new record highs for the date. In Livingston, a high of 98 broke the record high of 88 set in 1987.
In Miles City, the high of 109 on Tuesday broke the record high for the date of 97 that was set in 1987. 
Sheridan, Wyoming, matched its all-time high temperature on record with a high of 107 on Tuesday. That was set in 2005. The town also broke a record high for the date of 98 that was set in 1931. 
Temperatures should be cooler on Wednesday with a high of 87 possible in Billings. A red flag warning covering parts of central, south-central and southeastern Montana was scheduled to expire Tuesday night at 10 p.m. An excessive heat warning over many of the same areas was also scheduled to expire Tuesday night.
In Yellowstone County, the board of commissioners signed a resolution Tuesday banning open burning and putting the county into Stage 1 Fire Restrictions. Those restrictions include a prohibition on building maintaining or using a fire unless it falls under one of several exemptions.
The restrictions also prohibit smoking except within a vehicle, building, developed recreation site or while stopped in an area at least 3 feet in diameter that is barren or cleared of all flammable materials. 
A person who violates the restrictions can be forced to costs incurred for fire suppression activities resulting from a violation and they could be fined up to $5,000 and be sentenced to up to six months in jail. 
Exemptions include fires fueled by liquid petroleum that can be turned on and off in an area that is barren or cleared of overhead and surrounding flammable materials. The restrictions also do not apply to federal, state or local officers or members of rescue or firefighting groups performing official duties. Land within the city or town boundary is also exempted. Other exemptions the resolution lists include recreational fires or a commercial type of fixed or portable outdoor fireplaces measuring less than 48 inches in diameter that are surrounded by a nonflammable structure with supplies for extinguishing available.