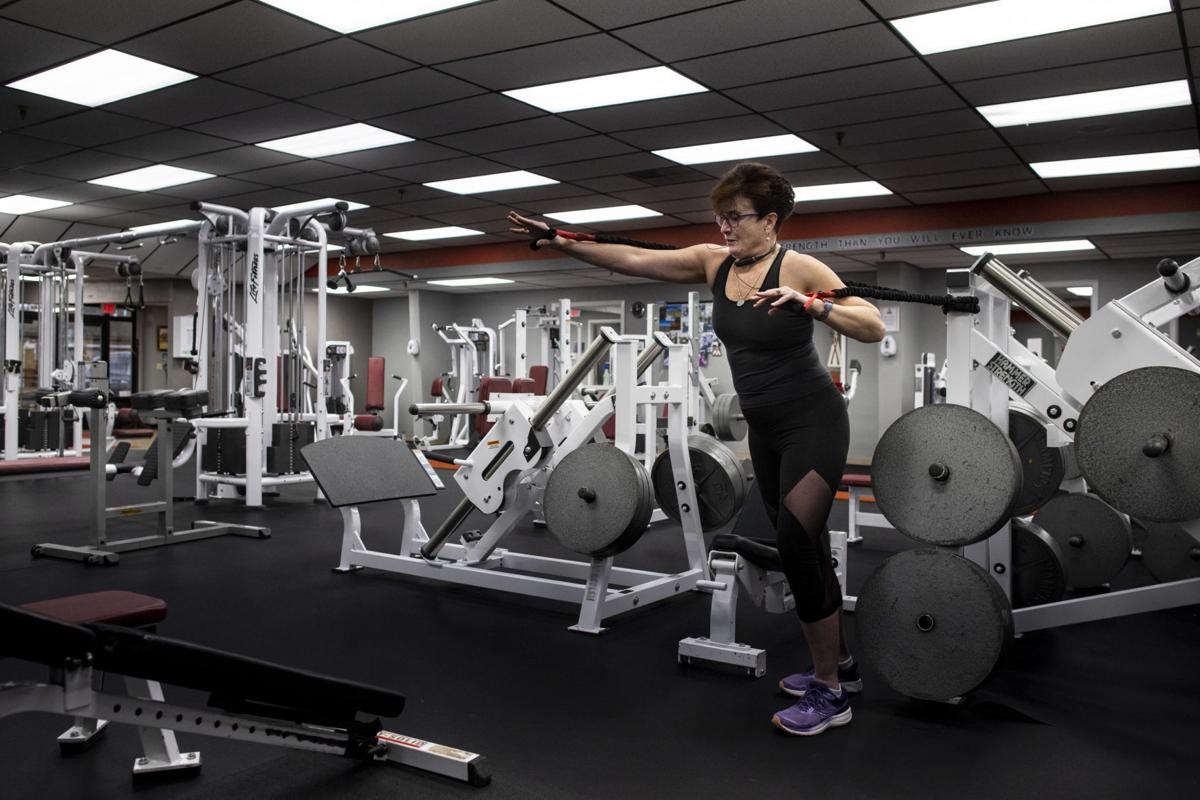 Local businesses reacted Friday to the news that Yellowstone County's local public health order had been rescinded, a move that won't affect many establishments until Gov. Greg Gianforte removes or modifies statewide mandates.
"The protocols in our county will depend on the changes made (to the state) by Gov. Gianforte," said Felton, who is also CEO of RiverStone Health, the county's public health agency.
For now, local businesses are in limbo, said John Brewer, president and CEO of the Billings Chamber of Commerce, on Friday.
"We're in somewhat of a gray area right now," Brewer said. "We're anxious to see what (Gianforte) is going to be doing to help our economy open back up."
The local public health order lifted Thursday more or less mirrored what is currently in place at the state level, with select businesses and places of worship under stricter orders locally.
The current state mandate limits restaurants, bars, breweries, distilleries and casinos to 50% capacity and requires they close at 10 p.m., and applies a mask mandate to indoor public spaces and large outdoor gatherings to all of Montana's 56 counties.
For the time being, not much will change for the county save for a few businesses that will be allowed to stay open past 10 p.m. and have greater capacity. Those include beauty salons, gyms, bowling alleys and similar businesses, and churches.
Gyms under Felton's order had to close by 10 p.m. and could only operate at 50% capacity. With that order removed, fitness studios can stay open longer and have up to 75% capacity.
Rescinding the local order won't affect Dulcey Eubank's fitness studio, Apex Personal Training and Fitness Center.
Eubank said the studio doesn't often hit the level of 50% capacity.
"We rarely are that full at one time where we had to worry about passing that 50% capacity limits," Eubank said. "People just don't feel comfortable being in a gym and are canceling memberships, that has been the biggest impact."
Eubank requires her personal trainers and employees to wear masks, but masking for clients is optional, under an exception to the governor's order, although encouraged. 
Should the mask mandate be completely lifted, Eubank said she'd continue to have her employees wear masks and encourage her clients to be responsible.
"Our members really have been pretty good. Some people wear a mask, others don't. But they have done a good job of maintaining social distancing and wiping down equipment," she said.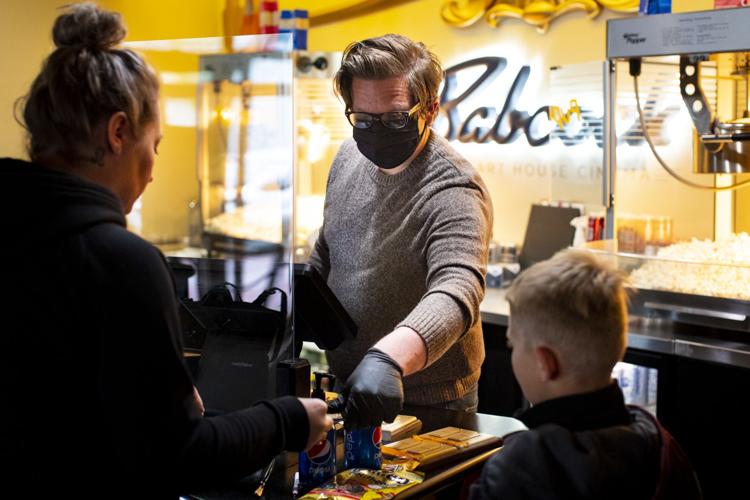 For the Babcock Theater and Art House Cinema, Thursday's announcement won't change much either, said operations manager Jacob MacKenzie.
"For us really the only change is we'll be able to have movies after 10 p.m.," MacKenzie said.
The Art House Cinema will continue to be capped at 25 people, and the Babcock Theater had already been operating at 50% capacity.
MacKenzie said likely neither theater will be regularly showing movies past 10 p.m., regardless of the restrictions.
As Montana waits to learn what Gianforte will do next, MacKenzie said he wasn't sure what was next for the theaters and said reopening more fully, depending on the state's mandates, would be a collective decision.
"It would really just depend where the community is, our staff and our board is on how everybody is feeling on what is going on," he said. "From there we would move forward, whatever that looks like, by taking the best information from multiple sources." 
Compliance
Learning new ordinances and restrictions every few months has been challenging for businesses, Brewer said. 
Lifting the local order and following Gianforte's policies should clear up confusion after nine months of health orders, exemptions and amendments, he said. 
"The slate is being cleared and what the governor comes out with will be the standard that businesses will look at," Brewer said.
Gianforte said during a press conference Tuesday that policies may shift to emphasizing individual's responsibility and pivot away from putting the onus on businesses to ensure people comply to health orders.
Yellowstone County has yet to see any lawsuits arise due to COVID-19 compliance issues, said Deputy County Attorney Jeana Lervick.
Still, the county attorney's office, along with four educational liaisons with RiverStone Health, follow up on complaints of noncompliance for businesses and individuals regularly.
The county attorney's office is working toward initial compliance rather than punitive actions after the fact, Lervick said.
In December alone, the liaisons received 221 complaints on noncompliance, for businesses and individuals, and made 398 visits to businesses in the county. 
In the wake of New Year's Eve, which saw several large events and parties, RiverStone Health's educational liaisons will continue to investigate further complaints, Felton said during Thursday's press conference.
The liaisons followed up to with organizers for parties that were advertised to the public to ensure health orders were followed, he said.
"But we certainly didn't go out on New Year's Eve and break up parties," Felton said.
RiverStone Health can do little more than refer complaints to the county attorney's office for further action, he said.
Lervick said there are a few "bad actors" in the county, but most businesses and individuals do try to comply to public health orders and respond well to the educational liaisons.
For businesses who repeatedly flout public health orders and fail to respond to the educational liaisons criminal charges would be filed against the business. 
No businesses, private events or individuals have met that threshold, Lervick said.
Less than five investigations have had "the potential to end up in court," she said.
"It is extremely difficult and unclear and unnecessary to go through the significant legal hoops to haul someone into court," she said.
---
The Billings Gazette's top 10 COVID-19 stories of 2020
The Billings Gazette's top 10 COVID-19 stories of 2020
The novel coronavirus pandemic largely dominated the news in 2020, reaching nearly all facets of life around the world. The Billings Gazette staff present the top local COVID-19 stories of the year.