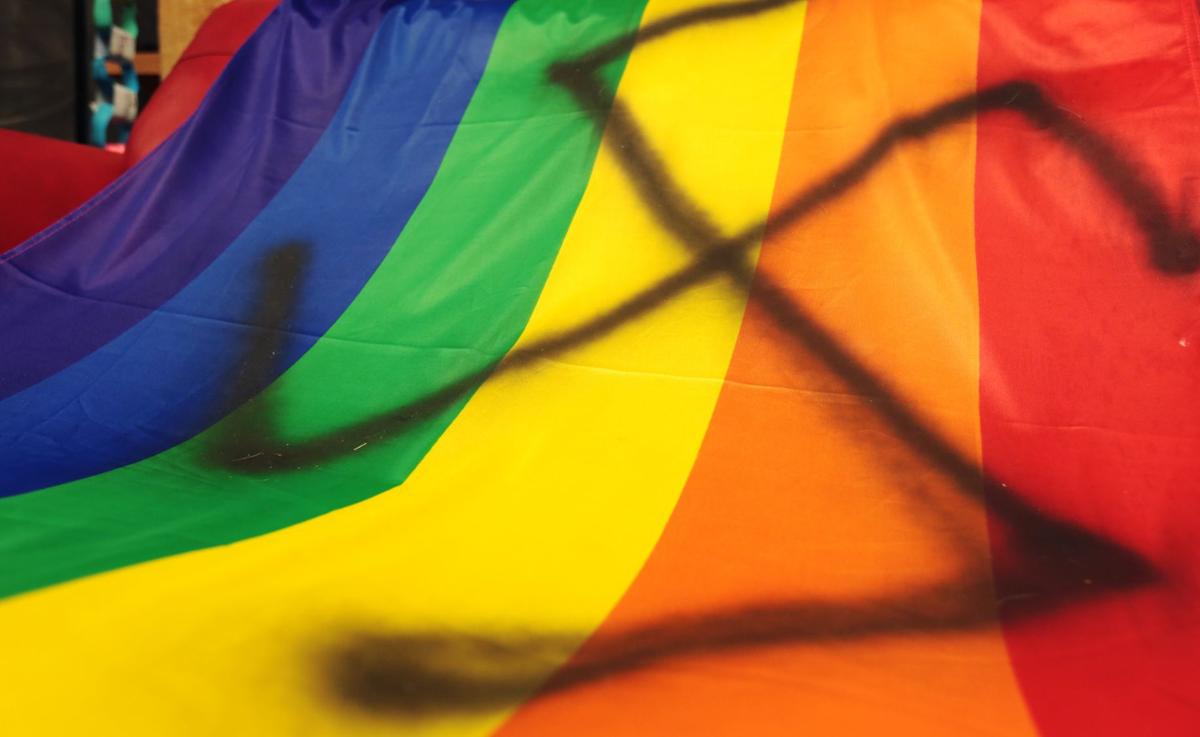 A week after someone left a stack of anti-gay pamphlets at a gay-friendly church in Billings, more messages appeared in and around the building, including swastikas and a hastily scrawled "No gays" on the sign board outside.
Grace United Methodist Church has been a vocal advocate of LGBT issues and rights, organizing support for the city's ultimately unsuccessful nondiscrimination ordinance and hosting gatherings.
Pastor Sarah Beck called the recent acts "unacceptable," and said the congregation had been concerned, not just for the church but also for the people responsible.
"That is a sign of some seriously dark stuff," she said. "We're going to pray for those people."
On Sunday, the church hosted a public forum to speak out the against anti-gay literature placed inside the church Jan. 25. The event also addressed last week's graffiti spree that left swastikas, penises and profanity spray-painted on the outside of Lewis and Clark Middle School, Senior High School and homes and cars on the 10 block of Burlington Avenue.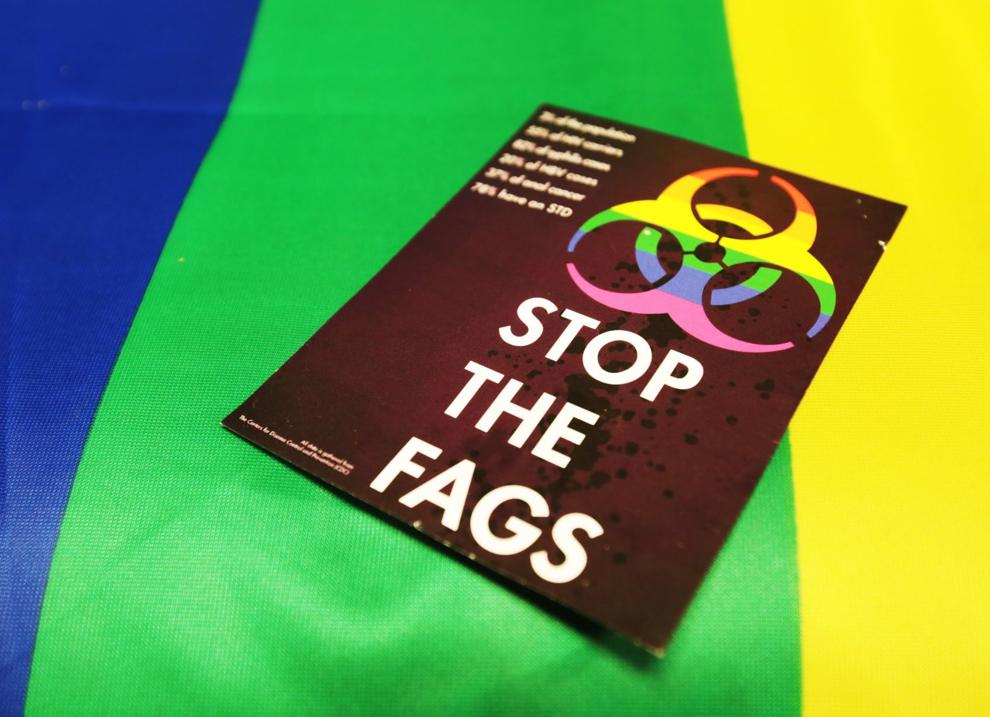 Roughly 150 Billings residents gathered for the event.
Then on Thursday, as volunteers were tidying rooms, a volunteer discovered a swastika painted on the choir room door and more anti-gay literature pinned to a bulletin board inside the room.
Outside on a church sign that reads, "Open doors, open hearts," someone had scribbled, "No gays," said Angie Buckley, the church council president.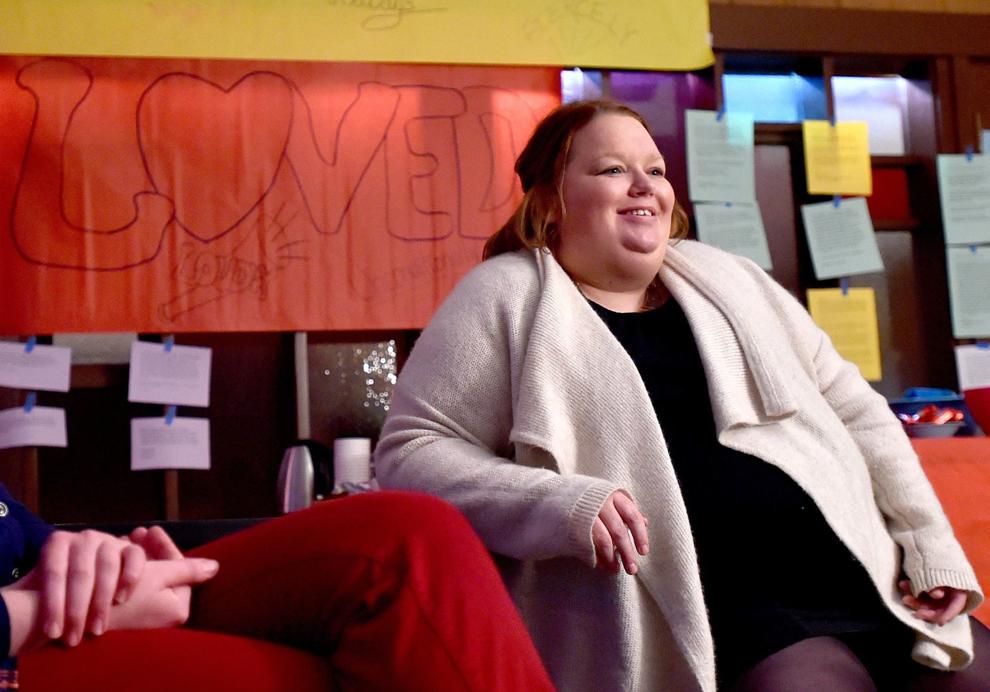 Beck, the pastor, said the timing of the second incident was discouraging.
"It's certainly an attempt at intimidation," she said. "But it's not going to work. We're not going to shrink away from being who we are in the community, as a congregation."
The incident has been reported to the Billings Police Department and the FBI.
Beck has been pastor at the church for three and a half years and said in that time nothing like this has happened at Grace United.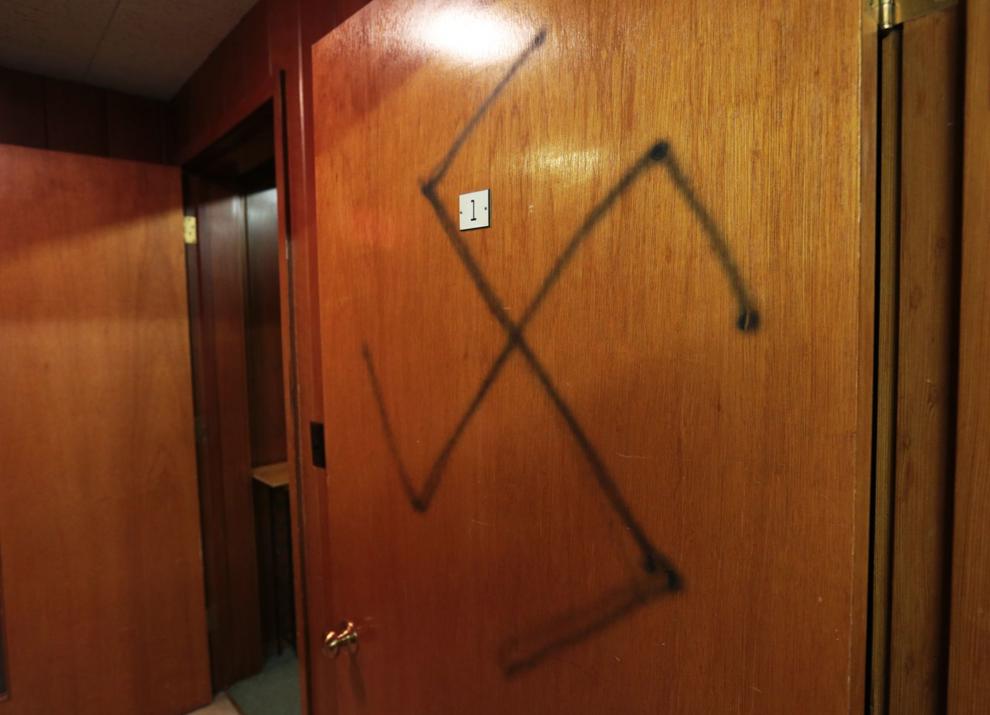 Beck said that as a high school student in Illinois she had heard about Not In Our Town, a response by Billings residents after a rash of hate crimes in 1993. The movement gained national attention.
Billings is a place that knows how to react to hate messages, Beck said.
"We are determined to continue doing what we believe in and what God's called us to do," she said.