The Billings Clinic announced the termination of Chief Executive Officer Randall Gibb, effective immediately, in a press release sent Tuesday.
The Board of Directors said further details surrounding his termination wouldn't be provided, citing employee confidentiality. 
Drs. Robert Merchant and John Schallenkamp are to serve as interim co-CEOs, the release states.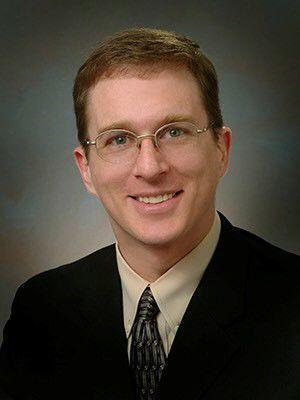 Merchant, a practicing pulmonary, critical care and sleep medicine physician, also serves as chief medical officer. Schallenkamp is a practicing radiation oncologist, and serves as a member of the Billings Clinic Board of Directors, and is medical director of the Billings Clinic Cancer Center.
In a phone interview Tuesday, Schallenkamp said the decision to have two co-interim CEOs was to ensure a smooth transition for the hospital, and because both he and Merchant are practicing physicians.
"A dedicated CEO — that is what they do," Schallenkamp said. "Bob (Merchant) and I both are still in practicing positions, I would say it would be kind of difficult to drop our patients and practices. So together we're going to be able to fulfill all our requirements."
However, going forward Schallenkamp said they aren't planning on hiring two CEOs, but reverting back to one dedicated CEO. They are also planning on continuing to have a physician in the leadership role, he said.
You have free articles remaining.
The CEO would oversee 4,200 employees, including 430 doctors and advanced practitioners statewide.
Any plans in the works from Gibb's tenure should continue without disruption, he said.
Schallenkamp declined to comment on the reason for Gibb's termination. He also declined to comment on the length of Gibb's contract or the terms of ending it, citing employee confidentiality.
Attempts to reach Gibb by phone Tuesday were unsuccessful. 
"We are fortunate to have an extraordinarily capable and committed team at Billings Clinic," Schallenkamp said in the release. "We have every confidence in our teams and will proceed with a seamless transition that keeps our patients and the region we serve at the center of our work."
Gibb served as Billings Clinic's CEO since July 2017, and interim CEO since November 2016. He joined the hospital in 2006 as a gynecologic oncologist and went on to serve as medical director of the cancer center and chief medical officer. He became interim CEO after Dr. Nicholas Wolter retired in 2016. Wolter died in 2018. 
"Dr. Gibb was instrumental in many advancements for Billings Clinic and our community over the past 13 years and we thank him for those contributions," Merchant said in the release.