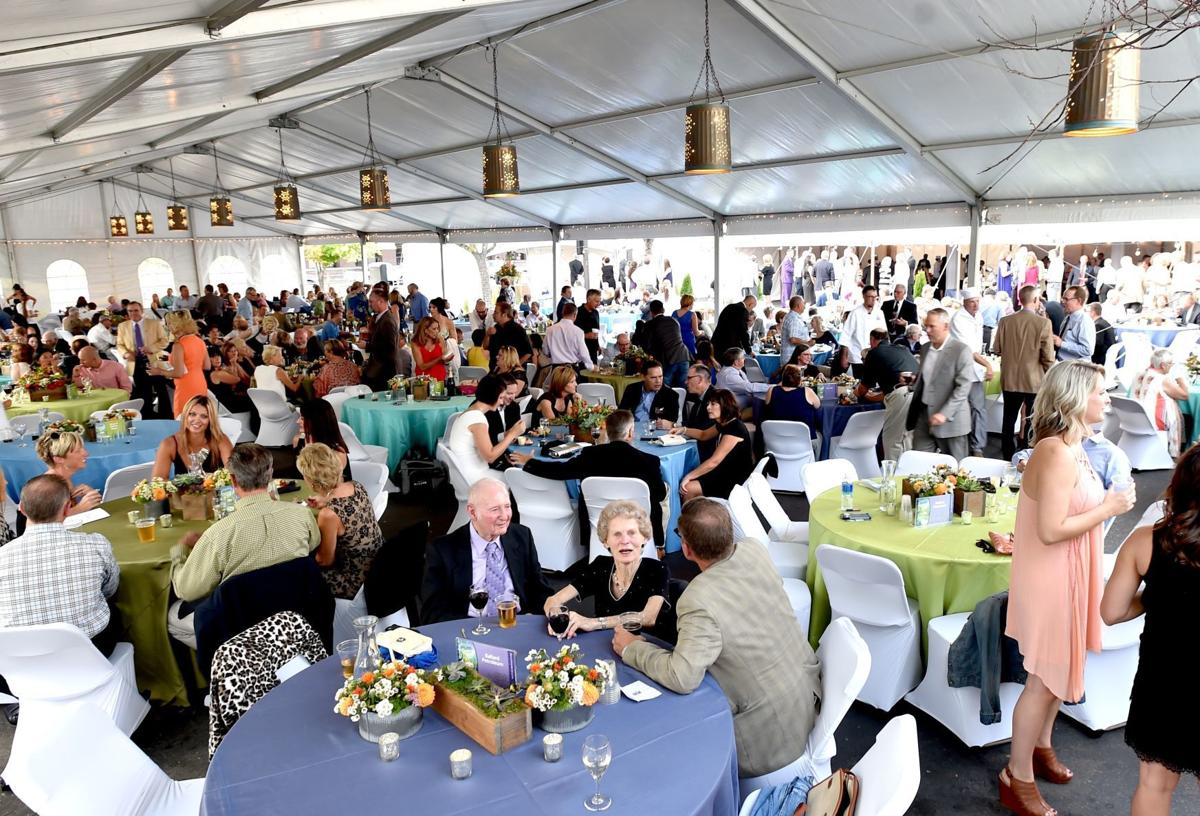 Having grown up in rural Wyoming, Dr. Jeri Lysinger chose to specialize in pediatric pulmonary medicine — specifically, cystic fibrosis care — at Billings Clinic after watching his brother deal with cerebral palsy. The specialized care he required involved plenty of travel on the part of the Lysinger family.
"You feel so helpless," Lysinger said from his cramped office in the hospital's specialty pediatric care area. His brother died at age 26.
"I became a specialist because of my brother," he said.
When he came to Billings Clinic along with his nurse nine years ago to open the cystic fibrosis center for Montana, there were no full-time pediatric specialists in Billings. "It was just the two of us and whatever parts we could beg, borrow and steal," he said.
About 30,000 Americans are living with cystic fibrosis, and they're living longer with help from medical advances, specialized care and research. Patients who used to die as young as their teenage years are now living into their 40s, Lysinger said.
But pediatric and adult care given by specialists and their teams is expensive to provide, especially for families who come from as far away as the Dakotas, northern Wyoming and Montana's farthest corners.
"Cystic fibrosis doesn't make a lot of money," Lysinger said, crediting the foundation and its board members for "going out and getting grants" so that "we can work hard to provide national level care on a pauper's budget."
Recent national data indicates the hospital's specialty facilities are "at or near" the highest national benchmarks, he said.
Lysinger is the physician champion for Saturday's Billings Clinic Classic, a street party and celebration that includes a concert by the singer-songwriter Jewel at the Alberta Bair Theater. The foundation plans to raise $4 million for the hospital's specialty pediatric care initiative, which will:
Expand and enhance the pediatric specialty care area at the hospital, which also includes oncology, the neonatal intensive care unit, hematology, cardiology, endocrinology, neurology, ophthalmology, pediatric dermatology and urology.
Increase patient assistance funds and endowments. Billings Clinic Foundation President Jim Duncan said a "Piggybank" fund aids people traveling to and from Billings, from purchasing new tires and gas cards to providing hotel rooms and meals. "Our social workers figure out what they need, and the fund provides that," Duncan said.
Build on and improve specialty providers' telemedicine capabilities.
"We are very passionate to extend that level of pediatric specialized care to all kids with all diseases throughout the region," Lysinger said. "We are kind of packed into this space, and we need to expand our services."
Last year's hiring of Dr. Patricia Notario, a pediatrician, to run the complex care program has brought further organization and outreach to services for patients whom Lysinger called "kids with significant multi-system diseases. We work with other providers to get services to kids who need to see several specialists on the same day."
The family then returns home "with a care plan that tells them who to call if you have this problem," Lysinger said. "That empowers families of children with complex medical needs. It gives them a support structure and makes them feel they can manage with their child and stay in their small community."