One in five Montana children ages 2 to 17 has at least one emotional, behavioral or developmental condition, Montana Gov. Steve Bullock said Wednesday.
"And unfortunately, the data shows that children and adolescents are not getting the care they certainly need and deserve," Bullock said during a news conference at Billings Clinic.
Less than half of Montana adolescents with major depressant episodes received the treatment they needed from 2011 to 2015. With suicide the second leading cause of death in the state among people ages 10 to 24, the leading risk factors are social isolation and undiagnosed and untreated mental illness.
"Statistics are certainly staggering, but we have to remember behind statistics and percentages that these are real challenges and Montana's kids ought to have hope and the opportunity for a better future," Bullock said. "And they ought to know that we as adults are looking out for them and that they can get the help they need no matter what age."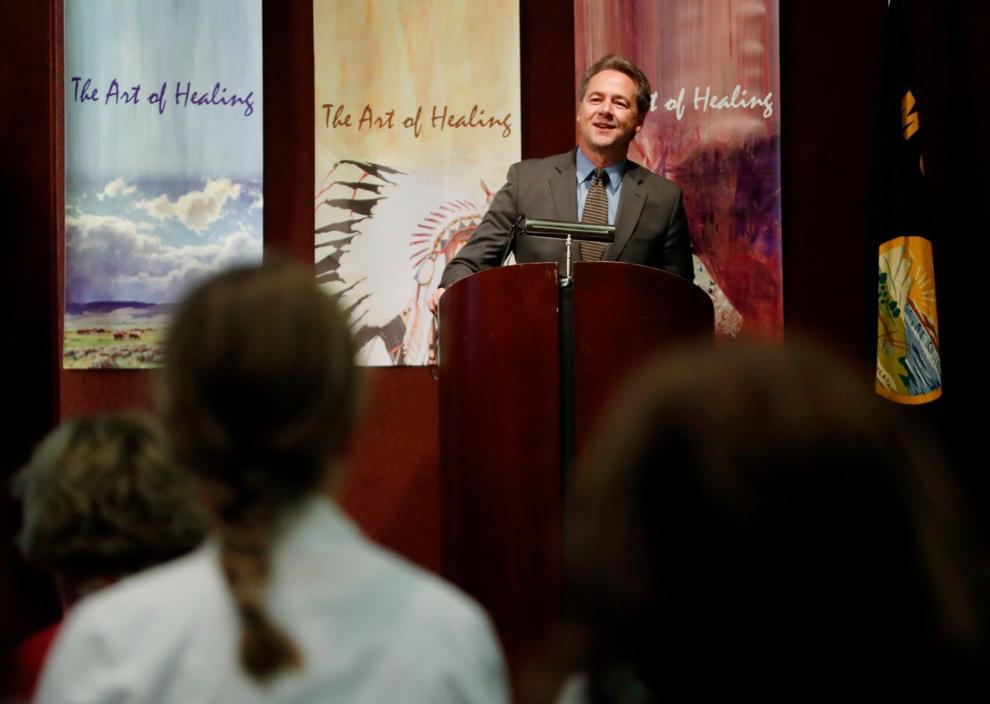 Bullock was one of several speakers who touted the new partnership between Billings Clinic and the Montana Department of Public Health and Human Services. The goal is to connect pediatric psychiatrists with primary care providers who care for children and youth with mental and behavioral health issues.
That's crucial in a state that has such a small number of psychiatrists available, and especially pediatric psychiatrists.
Sheila Hogan, director of DPHHS, said a five-year $2.2 million federal grant will help create the infrastructure of the new program called Montana Access to Pediatric Psychiatry Network (MAPP-Net).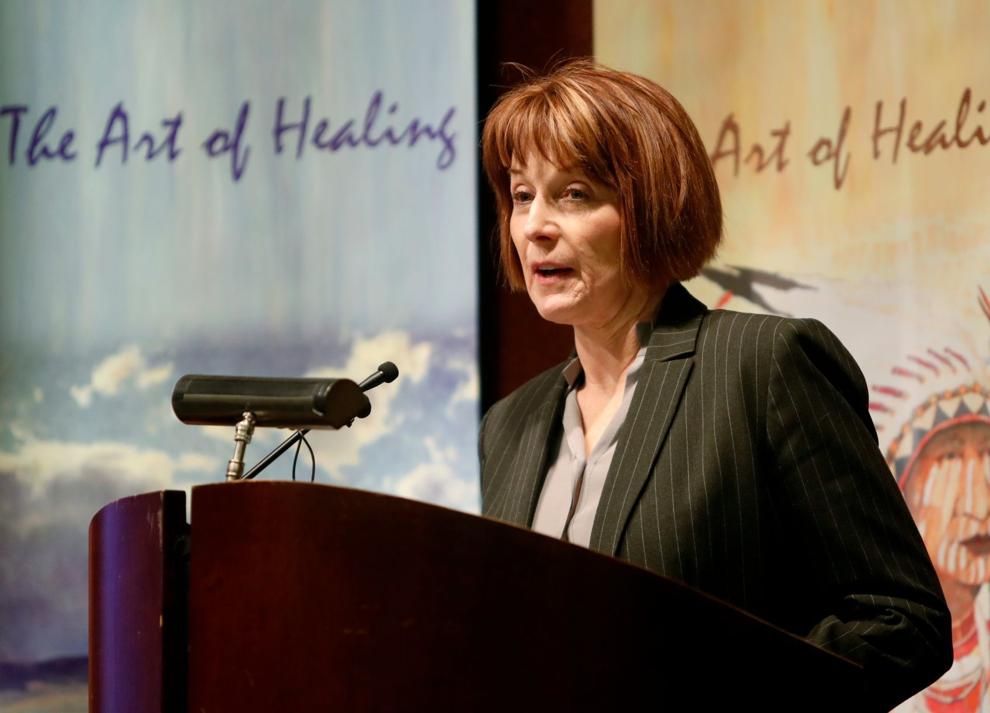 The program comes two years after DPHHS joined Billings Clinic in announcing creation of EPIC Montana, a program offering early intervention to Montanans ages 15 to 25 experiencing the first signs of psychosis. To date, nearly 60 people have been referred to the program, with 42 clients participating, Hogan said.
A second partnership announced earlier this year between Billings Clinic; the University of Montana's Center for Children, Families and Workforce Development; and DPHHS focused on providing consultation on complex child protection cases. Project ECHO gives case workers the chance to get clinical insights they might not otherwise have.
"Today's announcement will be just as successful and will serve as another important building block going forward," Hogan said.
The grant will help put the infrastructure in place, she said, so that when the funding runs out in five years, "we'll have a system set up in the communities."
Dr. Eric Arzubi, chair of psychiatry at Billings Clinic, said primary care providers prescribe 70 percent of antidepressants, he told his audience.
"We're never going to have enough psychiatrists out there," he said. "We're never going to certainly have enough child psychiatrists. How can we support primary care providers on the front lines?"
Arzubi sees the public-private partnership as an exciting way to tackle the problem of too few mental health providers. He sees Billings Clinic's role as being a conduit to send out best practices to providers in outlying areas.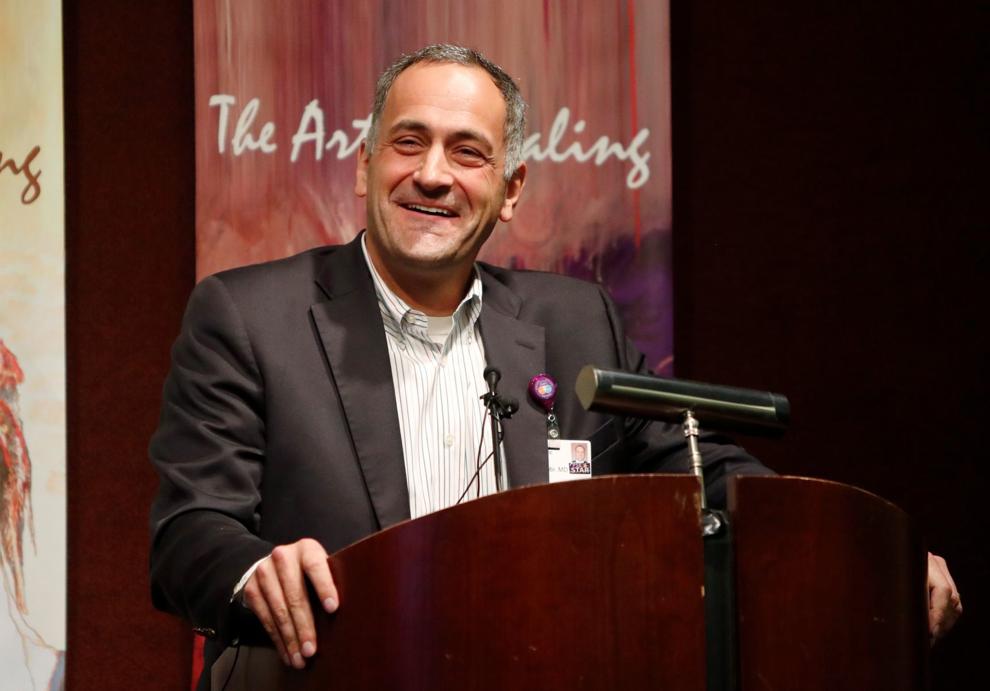 MAPP-Net is based on similar programs in 20-some other states. They are called by different names "but essentially they're like child psychiatry access lines," Arzubi said.
The goal is have the line running by October. Primary care physicians, especially those in outlying areas, will have a phone number to access a child psychiatrist within 15 to 20 minutes.
They'll be able consult the psychiatrist on a difficult case or get an answer on a basic question of medication management. Arzubi said through earlier collaborations he has learned how gifted Montana's primary care physicians are.
"But sometimes they feel like they're flapping in the wind by themselves," he said. "They need to feel supported. And so a program like this I think will give them that support and hopefully also raise everybody's game."
Parker Powell, CEO at Glendive Medical Center, reiterated how important MAPP-Net is not just for his hospital, but for surrounding communities in the state. 
Glendive is fortunate to have a full-time psychiatrist, he said, though not a child psychiatrist. If a 200-mile radius were drawn around Glendive, she would be the only one available until you reach Billings or Bismarck, North Dakota.
Powell anticipates the MAPP-Net program will to give primary care physicians the support they need.
"Having a resource like this will be an additional tool that they can access," he said. "It's going to be extremely important for our medical staff and, most importantly, for our patients."