Billings Clinic named a health care executive from Colorado as its new CEO on Monday. 
Dr. Scott Ellner recently worked as CEO for Centura Health Physician Group, a health network of more than 900 doctors that's associated with a hospital chain in Colorado and Kansas. 
He'll begin work with Billings Clinic Jan. 6, officials said at a press conference Monday afternoon in the hospital commons. Ellner was not present for the announcement.
"We were asked to do this as quickly as possible without sacrificing quality," said Joy Ott, Billings Clinic board chair.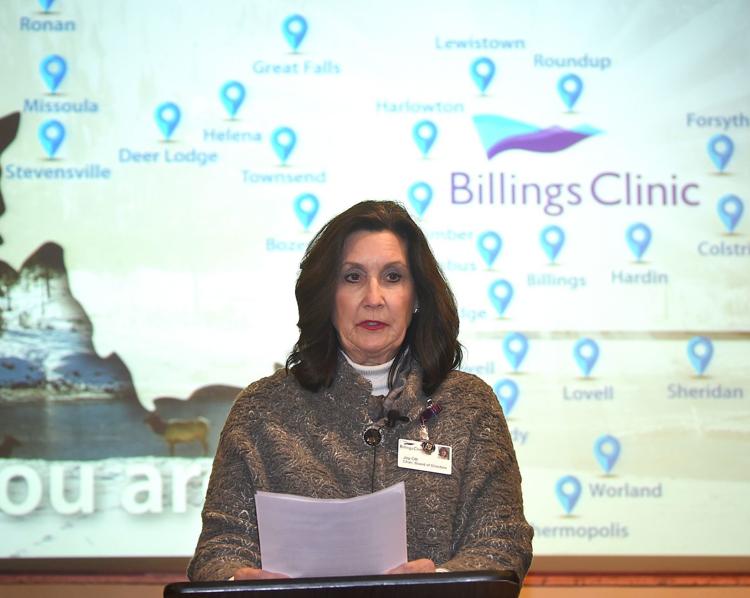 Ellner's hiring follows a scandal that brought down the hospital's lead executive earlier this year. 
Randall Gibb was fired as Billings Clinic's CEO in May after complaints about sexual harassment. Dr. Robert Merchant and Dr. John Schallenkamp served as interim co-CEOs.
"I think our best days are ahead of us," Ott said.
Ellner addressed the challenges of following Gibb in a phone interview, emphasizing the importance of building employee confidence in hospital administration.  
You have free articles remaining.
Keep reading for FREE!
Enjoy more articles by signing up or logging in. No credit card required.
"I think that's my first order of business, to demonstrate that I can be a trusted leader," he said. "Trust takes time. I'm coming from the outside."
Ellner will oversee big plans for Billings Clinic. The hospital announced plans about a year ago for $91 million in expanded facilities in Billings and Bozeman. 
Ellner said that he first heard of Billings Clinic about 10 years ago as part of work in patient safety after the hospital won an award on the topic, and he followed the health system's work. 
"I'm really excited about the strategic vision that Billings Clinic has put forth," he said. 
He also cited the importance of work in rural communities, where Billings Clinic operates several satellite clinics. He said that his work with Centura has included rural facilities in the Mountain West. 
According the a press release from Billings Clinic, Ellner went through medical training on the West Coast before working as a surgeon in Connecticut, where he later moved into health administration. 
Ellner cited his roots as a trauma surgeon as being key to connecting with Billings Clinic staff. 
"It's important that the people at Billings Clinic realize that I am one of them," he said. 
Billings Clinics announced plans Tuesday for three-year projects in Billings and Bozeman that will total $91 million.