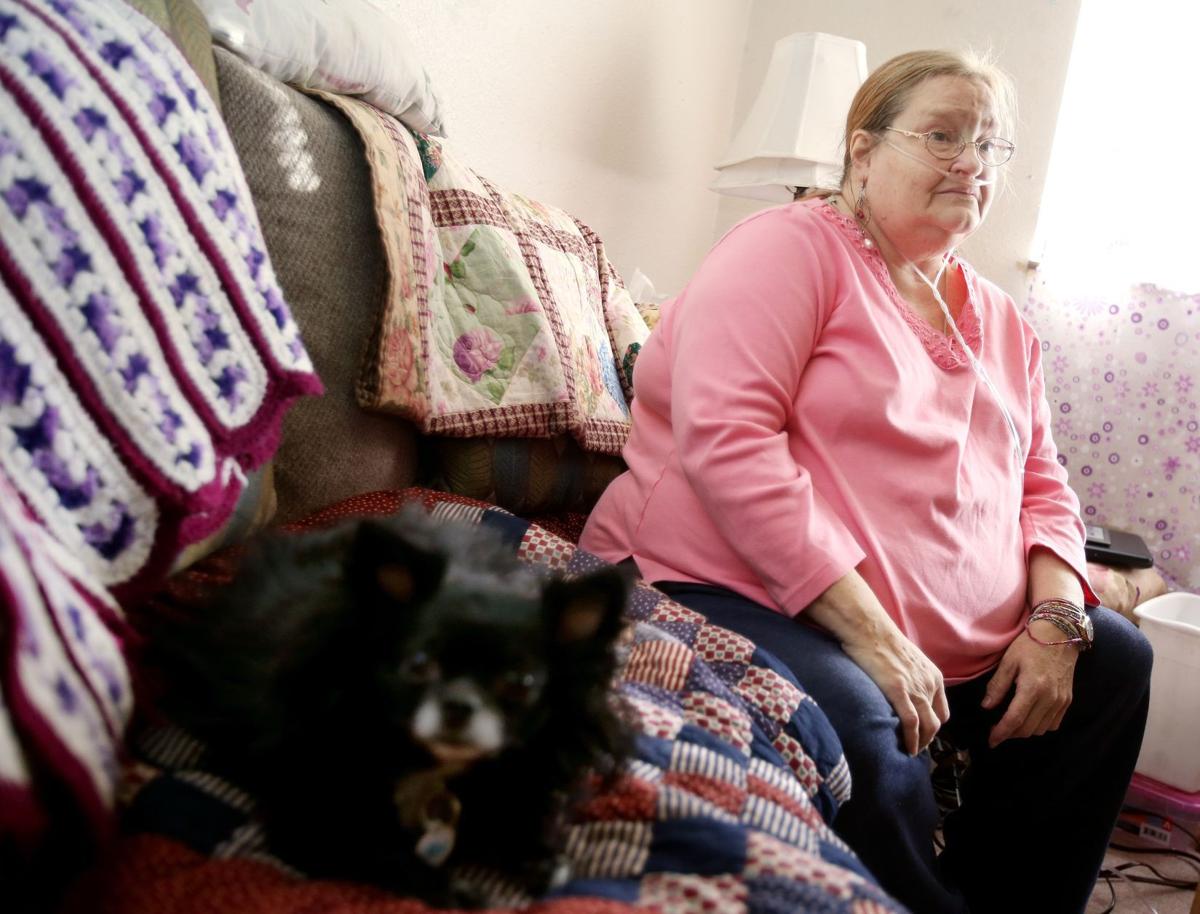 Twenty years ago, LaJean Kurtz was a passenger in a car that hit a dairy cow.
During the next nine months she underwent three back surgeries, and after that never fully recovered her health. These days, Kurtz, 57, of Billings deals with kidney failure, diabetes and heart problems.
That means she travels to Billings Clinic for physician appointments two to three times a week from her South Side apartment, and sometimes more often. For the past 18 months, since she hasn't had a car, she has relied on the clinic's free ride program to get her to and from those appointments, whether downtown, in the Heights or the West End.
"They're really great," she said. "I use it so much, and I'm going to miss it."
As of Jan. 1, Kurtz, like other patients who have gotten rides through Billings Clinic Patient Assistance Liaisons (PALs), will have to find another mode of transportation. Kurtz got a letter dated Nov. 21 from Chad Miller, vice president of clinic operations, telling her the program would end.
"We understand that this will be an adjustment for you, and we apologize for any inconvenience this may cause," Miller wrote.
The decision was difficult, he said. It was made to "focus resources on other important and pressing needs to deliver health care services for you," Miller wrote, though he didn't identify what those services would be.
Arianne Snyder, public relations liaison for Billings Clinic, said about 25 people use the service each month. There is no vetting process and the rides are open to everyone.
Previously, Billings Clinic had a volunteer ride program for many years.
"Ten years ago, liability insurance changes required that paid staff drive the vans and transport patients, so Billings Clinic has used paid staff for this service since then," Snyder said.
The cost of the program includes two full-time employees, a part-time staff member to schedule rides and the expense of operating two vans. The van drivers will be re-deployed to help patients as they arrive at clinic entrances, Snyder said.
A spokeswoman for St. Vincent Healthcare said it does not offer any kind of free ride program for patients.
Miller's letter included other resources available in the community to provide alternate transportation. They include ride-share programs Uber and Lyft, local cab companies, MET Special Transit, the Medicaid Hotline for individuals who qualify for Medicaid and the Adult Resource Alliance Medical Cab Ride Program.
"The Yellowstone County Adult Resource Alliance recently passed a mill levy that has increased taxpayer dollars to provide rides through their Medical Cab Ride Program," the letter said.
On Friday, Bea Ann Melichar, executive director of the Yellowstone County Adult Resource Alliance, said the mill levy actually was put on the ballot by the Yellowstone County commissioners. The mill levy dollars are divided among a number of different senior programs, with the Medical Cab Ride Program one of those.
The levy boosted the ride program by $10,000, from $22,600 to $32,600, Melichar said. It is open to seniors 60 and older who are unable to drive themselves, can get in and out of a cab without assistance and have no alternative sources of transportation.
Applicants are pre-screened and then must answer additional in-depth questions. Once they're approved, their names are given to the cab companies and they can call for a cab directly.
Donations are suggested, she said, but not required. The money that comes in to the Medical Cab Ride Program help keeps it going.
But Melichar said funding for the program isn't unlimited.
"We're going to have to be watching the bills closely," she said. "If the funds are used up quickly, there won't be rides."
Kathy Barr, para-transit coordinator for MET Transit in Billings, said MET Special Transit is available to people unable to use regular fixed bus routes.
"We provide door-to-door service to most locations in the city," she said, and the rides don't have to be for medical reasons.
The cost each way is $3.50. People must schedule their rides 24 hours in advance.
Potential users must complete an application, Barr said, which includes an assessment from their physician. Some qualify for full certification.
Some people receive conditional certification, which grants them rides only in inclement weather. And others can access the special transit temporarily for a verified medical reason, such as knee surgery.
"We do look at every situation and need," Barr said.
Regarding Medicaid transportation services, people who qualify for standard Medicaid coverage must seek prior approval before they travel. The funds help patients get to and from medical appointments, and in certain cases cover lodging and meals.
Approval is based on travel to the closest provider. And the mode used must be the least-expensive available and suitable to the individual's medical needs.
The PALs program runs from 8 a.m. to 4 p.m., Kurtz said. On Wednesday, her appointment went past 4 p.m., and PALs arranged for a cab to pick her up.