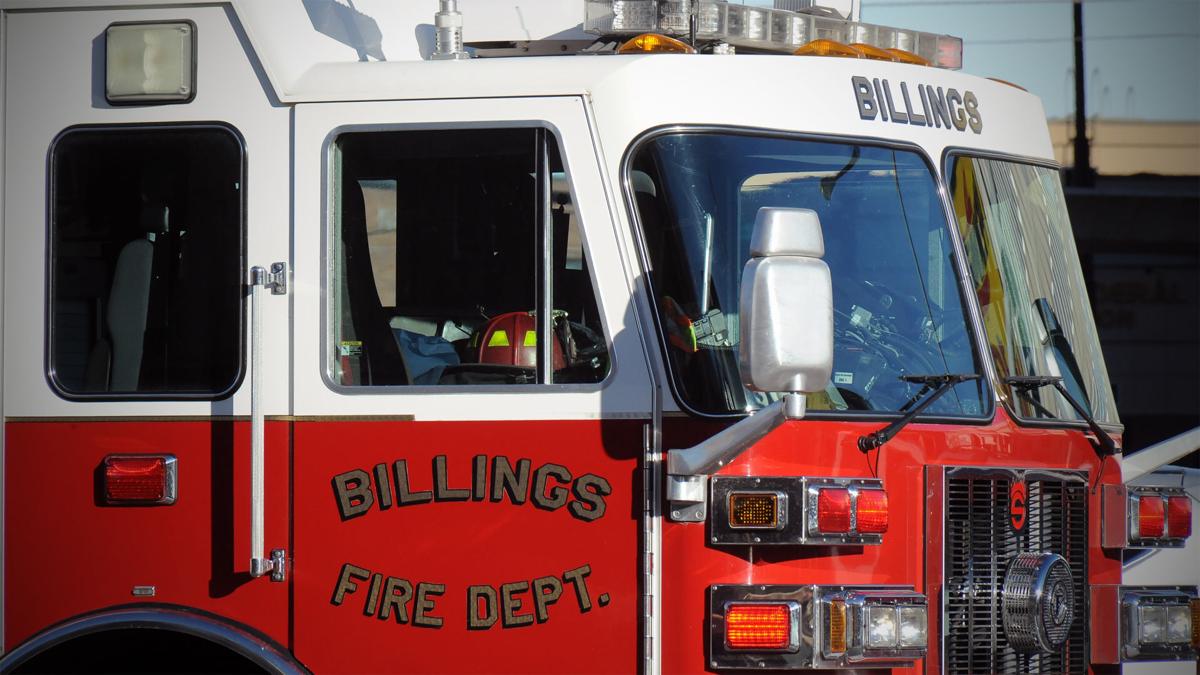 Billings police and fire services respond to so many false alarms from automated fire and security systems that they've asked City Council to fine the repeat offenders. 
"This proposed ordinance is designed to reduce those false alarms by charging a response fee to properties that generate excessive alarms," Billings Fire Marshal Mike Spini recently told council members. 
City Council, which gave the draft ordinance unanimous support, will take it up again in two weeks, when it will decide just how much to fine offending businesses and how to structure the penalties.
The fire department responds on average to 800 to 900 false fire alarm calls a year. The police department so far this year has responded to 1,613 false security system alarm calls. At its worst in 2018, public safety services were responding to three false alarms for every legitimate alarm call they received. 
Responding to hundreds of false alarms every year draws resources away from genuine calls for service and can end up spreading public safety services, which already see high demand, too thin, Spini said. 
In an effort to solve the problem, leaders from the fire and police departments organized a committee of public safety officials, alarm company representatives and facilities managers from area businesses and Billings Public Schools. 
The group looked at ways other communities had approached the problem and drew up the proposed ordinance, which they presented to City Council Monday night. 
The ordinance would apply only to commercial businesses in Billings. Spini explained that 25% of the false alarm calls police and fire services receive come from residential property owners.
"We don't see them as our biggest issue," he said. So, home owners would be exempt. 
In fact, most of the offenders are repeat customers, said Billings Police Lt. Shawn Mayo. He has a list of the top 10 worst businesses, which stretches from 40 false alarm calls a year at the top to 15 false calls at the bottom. 
If public safety services can get even those 10 businesses to reduce their false alarms they'd have a large part of their problem solved, he said. 
The proposed ordinance would give businesses three warnings before they'd face a fine, which the committee suggested should be $250. 
"The hourly rate for a fully staffed fire engine is right at $250 so they thought that was fair," Spini said. 
The warnings and the fines would be tied to individual properties and not the businesses themselves, Spini said. So if a company has multiple locations and each of those locations kept having false alarms then they could be fined multiple times. 
The three warnings would apply individually to fire alarm systems and security systems, meaning one location could have up to six warnings — three for each system — before the fine kicks in. 
"The goal here isn't to make money," said Billings City Administrator Chris Kukulski. "The goal is to create partners with business owners."
The majority of the false alarm calls come from faulty or malfunctioning systems, unintentional triggering of alarms, swinging or hanging retail displays that trip motion sensors and, in one case, rabbits, Mayo said. 
When he was working nights as a patrol officer, Mayo said he kept getting calls to a business that stored equipment on a large, outdoor lot which had as part of its security system motion detectors around its perimeter.
After weeks of repeatedly responding to the calls, one night he and another patrolman decided to sit and watch the lot once they'd cleared the alarm. After about 10 minutes wild rabbits darting in from an adjacent field started hopping across the lot, setting off the motion detectors.  
Systems that are more closely monitored by their companies and properly installed and tuned can go a long way to resolving these problems, Spini said. 
"It's motivation to maintain your system," he said.