The Montana State University Billings Foundation received a $1 million donation this week to continue the expansion of the university's science building.
William and Merilyn Ballard of Billings donated the funds to the Yellowstone Science & Allied Health Building project after it had experienced a financial shortfall.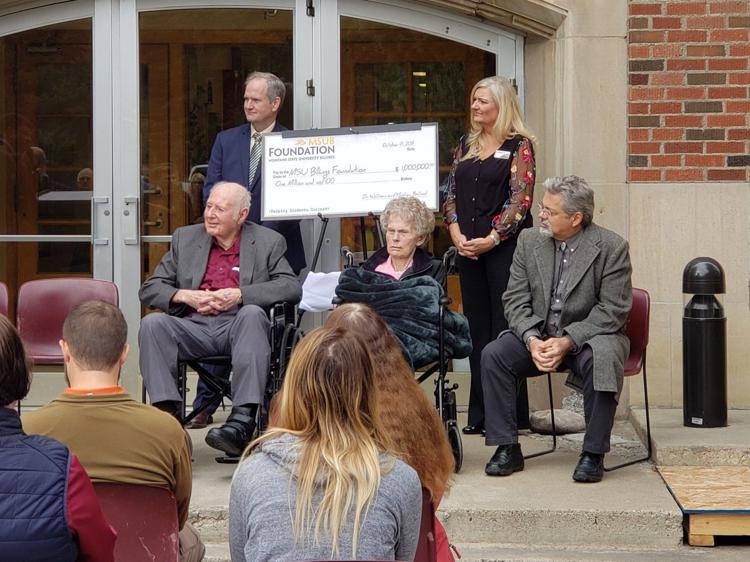 When the university selected T.W. Clark Construction as general contractor for the project, the bid came in about $1.5 million higher than the approved $17.1 million budget for the expansion and renovation.
The university decided to cut costs by removing several finishes and fixtures and substituting alternative building materials, according to Bill Kennedy, MSU Billings Foundation president and CEO.
Once the $5 million dollars was raised by the MSUB Foundation and the architect's plans for the project were revealed in March, it took another nine months for the project to go out to bid, Kennedy said. At least $10 million was raised by the state, and another $2.1 million was raised from student fees.
"Because this project had taken so long, we knew that the cost of inflation was going to affect this building," Kennedy said.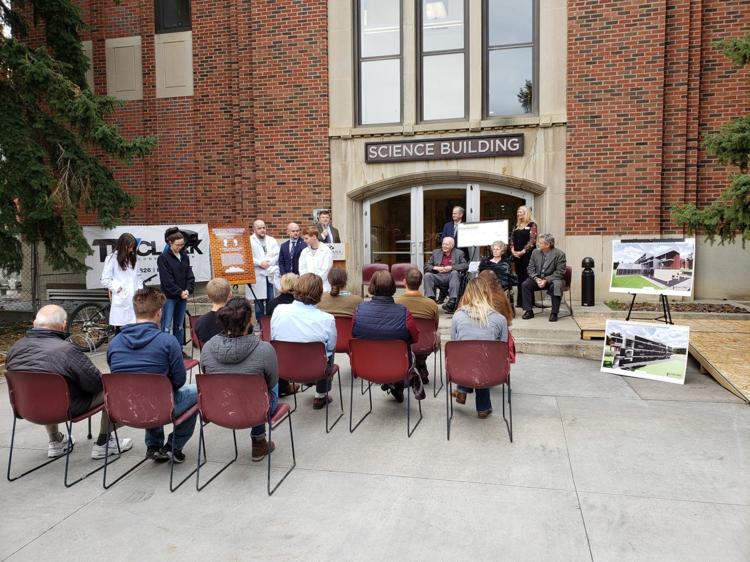 As the 30,000-square-foot expansion project experienced delays, the Ballards decided to help ensure that the building's construction moves forward. The $1 million helps fund plans for updated research labs, learning spaces for students, and a greenhouse in the facility.
You have free articles remaining.
Keep reading for FREE!
Enjoy more articles by signing up or logging in. No credit card required.
The money will be used when all other funding is exhausted, Kennedy said, with any excess funds after construction to be placed in an endowment.
The first floor of the building that includes the learning laboratories will be dedicated to the Ballards.
"When I started here three years ago, the whole intent was to make sure to get the science building out there ready for students," Kennedy said. "It's taken all of these groups to come together to make this happen."
Construction began in September and is anticipated to be completed by June 2021. The Yellowstone Science and Allied Health Building was erected in 1947 and last expanded in the 1970s.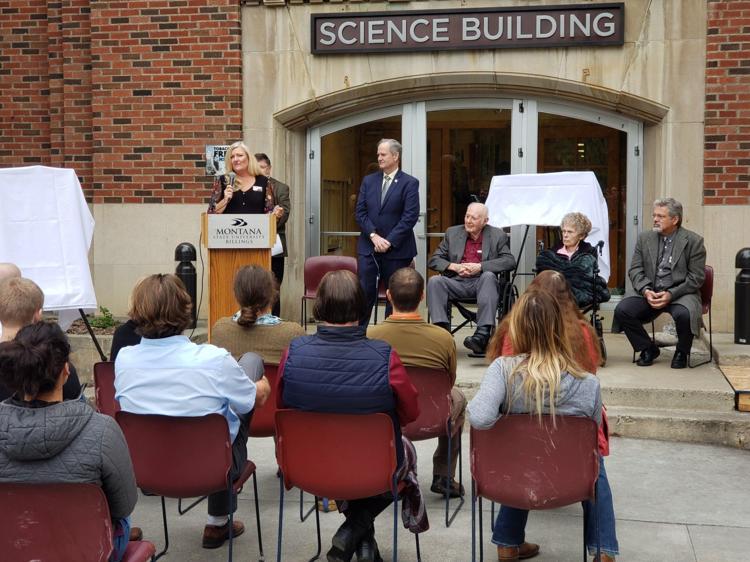 William Ballard settled in Billings after he married his wife, Merilyn, and started Ballard Petroleum Holdings. He taught geology at Rocky Mountain College and founded the geology department.
The Ballards have also donated to RiverStone Health, Rocky Mountain College, SCL Health, and Billings Clinic.