It seemed a little crazy, creating what amounted to one 76-kid kindergarten classroom. 
But Sandstone Elementary principal Mark Venner had good reason to sign off on the project. He'd seen what his teachers had done with a one-on-one intervention initiative with their students, using assessments to individualize instructions as much as they could. 
That's a challenge in any classroom, but especially for a school's youngest students. 
"Out of 76, every one of them are probably academically and socially at different levels," Venner said.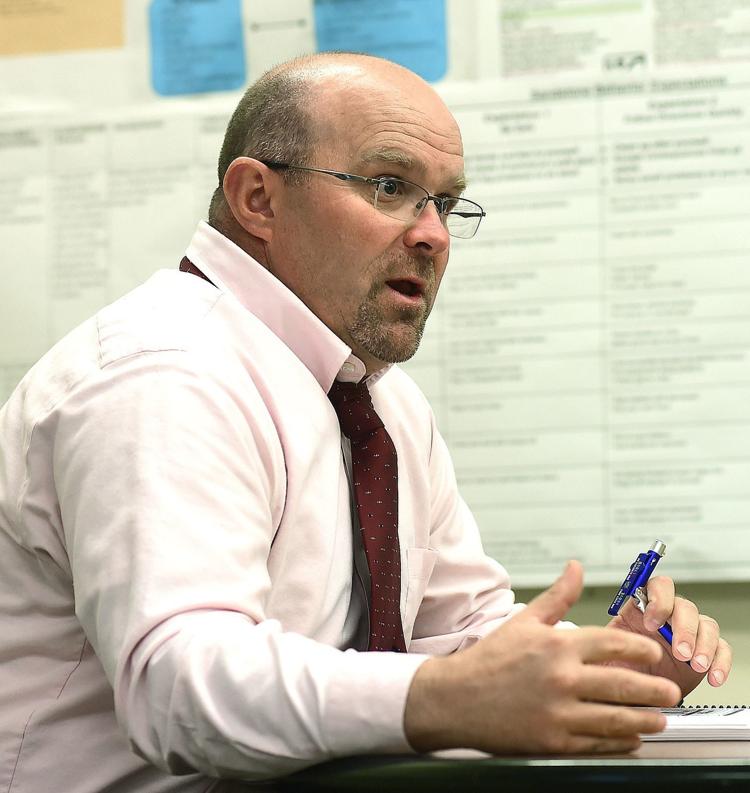 Sandstone's kindergarten teachers presented a point-by-point plan, showing how they could use their combined presence to do more individual work with students while keeping large and small group instruction and activities rolling along smoothly. 
In some cases, that means knowing which letters a student is having trouble recognizing thanks to assessments, and targeting those exact letters. In other cases, it's responding to a behavioral issue. 
In a classroom with only one teacher, "if a little behavior happens, the learning stops," said kindergarten teacher Julie Wilson. 
Those disruptions can add up over the course of a school year. But with the group model, Wilson said that one teacher can address issues while others continue teaching. 
You have free articles remaining.
Keep reading for FREE!
Enjoy more articles by signing up or logging in. No credit card required.
"The learning never stops," she said. 
Sandstone teachers also are trained in an approach called Responsive Classroom. It roots teaching in research about social-emotional learning, with the goal of creating a positive climate that allows students to learn social and emotional skills. 
When young students misbehave or lash out, it's often because they don't have skills to express themselves. 
"They're not being naughty, they're just telling you, 'I don't know what to do,'" Wilson said. 
Sandstone was built as an open-concept school with less-than-permanent walls. Officials pulled walls out of the kindergarten area, and teachers built a setup with four distinct classroom-type areas that are still connected to each other and easily accessible. 
Students weren't sitting in 76-kid lectures on Thursday. Rather, they migrated through the large room, moving from watching a video in different groups to a calendar activity with teachers, working in large and small groups.  
Venner said teachers started preparing the work area in July and continued through August, hosting parents and preparing for how the new model would work. 
Wilson said that the change isn't as radical as it might seem. 
"Your best teaching practices aren't going to change," she said.